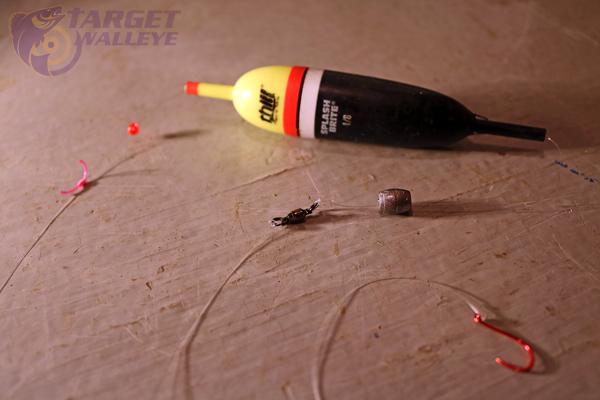 MN fishing guide Justin Bailey:
Because sometimes we just need to go back to our roots.
> Search out land points or shallow bars with steep breaks where deep water meets shallow cabbage weeds. I usually begin targeting these areas when water surface temps start hovering around 63 degrees and cabbage weeds began to tickle the surface.
> Set up on the inside edge of the weeds, making your casts out to the deep water. This allows you to split the difference and find the exact depth at which the weed edge is.
> I like to use a 1/8-oz Thill Splash Brite. This lighted slip-bobber has a brass opening on top that allows the bait to sink quickly and prevents line twist.
> My main line is usually 6- to 8-lb with a 6-lb leader. The leader is attached using a small #7 barrel swivel to prevent line twist. Just above the barrel swivel is a 1/16- or 1/8-oz egg sinker, depending upon weather conditions and wave action.
> Leader length depends on cabbage weed density — extremely dense cabbage calls for a shorter 18-24″ leader to keep my bait from swimming too free and getting wrapped up in the weeds.
> A jumbo leech hooked right behind the sucker or a nightcrawler hooked twice through the head allows the rest of the body to dangle and move freely. Match your hook to the size/type bait you're using — too small of a hook may impede hooksetting ability.
> Weed walleyes are usually feeding fish and tend to be more aggressive — don't be afraid to set your bait several feet off bottom.
Justin also said that you gotta "be one with the cabbage:"