If you're receiving this Target Walleye/Ice email — covering the best of walleye fishing during open water and the best of ice fishing during hard water — for the first time, a friend probably signed you up! Target Walleye/Ice is brought to you by Al and Ron Lindner, Jim Kalkofen and other walleye and ice fishing nuts like you.

Today's Top 5


Woodke wins Green Bay!
Daniel "big bags" Woodke took home the $87K purse at the NWT Green Bay event with 10 rock melons for 74.84 lbs: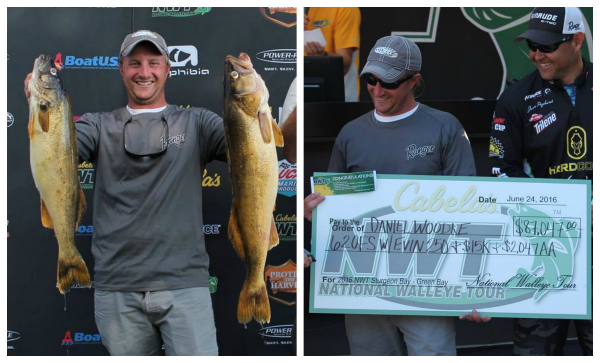 He was chuckin' a Rapala Rippin' Rap on 20-lb Sufix 832 braid with a 14lb Sufix fluorocarbon leader:
> "They weren't hungry — there were plenty of alewives around — so it was strictly a reaction bite. I don't know why else they would bite. I think the key was literally putting that bait in front of their face and making them bite it."
> Each day he ran north and hit 3 or 4 spots — all big rockpiles located in 10-15′. Woodke would cast his Rippin' Rap out as far as he could, then jig it back with a conventional lift-and-fall approach.
He's a patrol officer by day — hopefully the chief lets him take a few extra days off to enjoy that $$$. Nice work man!

Tom Keenan only caught 10 walleyes over 2 days, but they were the right bites: 69.23 lbs for 2nd. Here's what $25,676 looks like: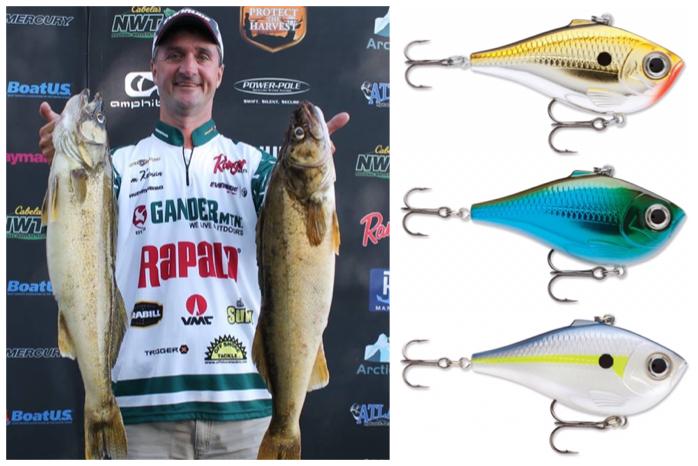 Caught 'em tossing — you guessed it — #7 Rapala Rippin' Raps with his best colors being gold chrome, chrome moss back shiner and Helinski shad. Fished 'em on 20-lb Sufix 832 braid with a fluoro leader.
> "Keenan ran north each day and fished around the Chamber's Island and Sister Shoals area. He would essentially spot-hop from rockpile to rockpile."
He hit 15 different spots on day 1 alone! #RunAndGun
> "I want to give a shout out to Dan Quinn from Rapala. He overnighted me a bunch of the Rippin' Raps and VMC swimbait heads. Without them, I wouldn't have caught those fish."
Hey DQ, don't be shy on the hookup!

Minnesota Wild defenseman Mikey Reilly got in on some Lake of the Woods walleye action. But he maybe shouldn't have dropped his gloves this time: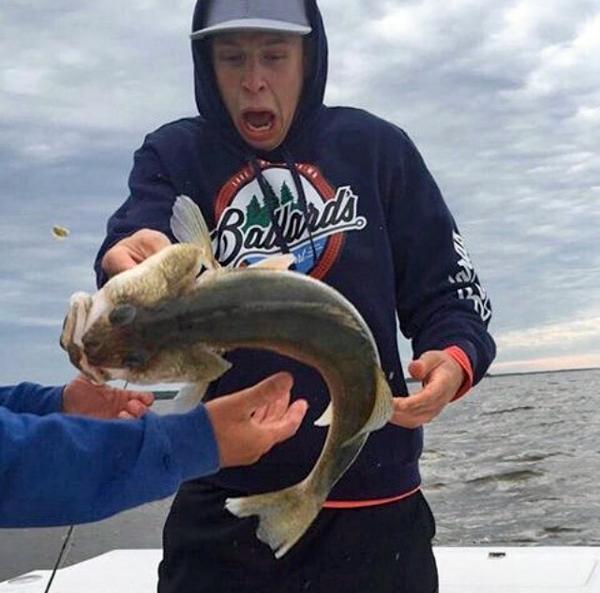 No joke, that's his actual game face whether he's on ice or open water: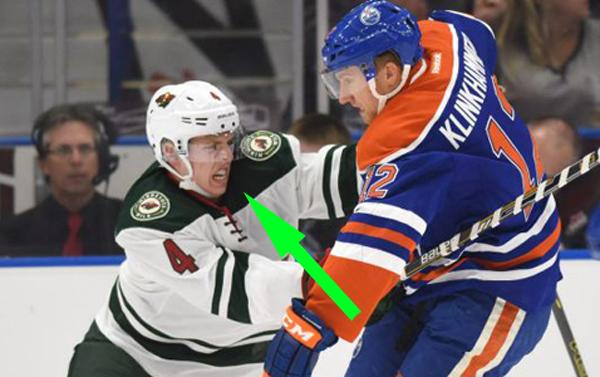 Ray Welle's kid can fillet a fish better than most grown adults. They're always watching what you're doing: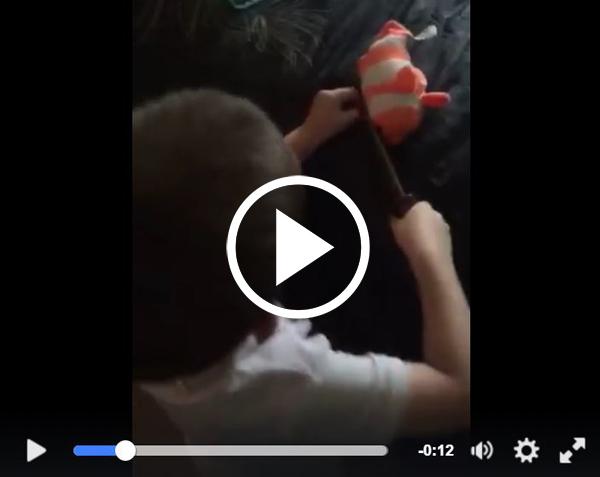 [Walleye] fishing > video games.

In case you're wondering how to tell if a hatch is going on…trust us, you'll know: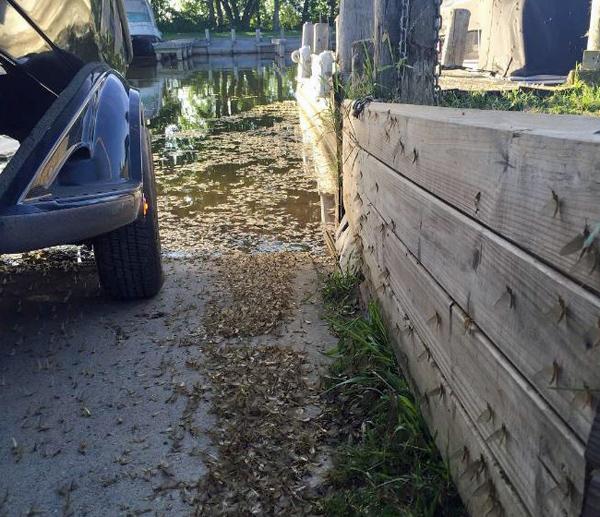 That shot was posted by Leech Lake, MN fishing guide Tim Hanske. Hope he made it out of there in one piece since mayflies can even get the best of Godzilla: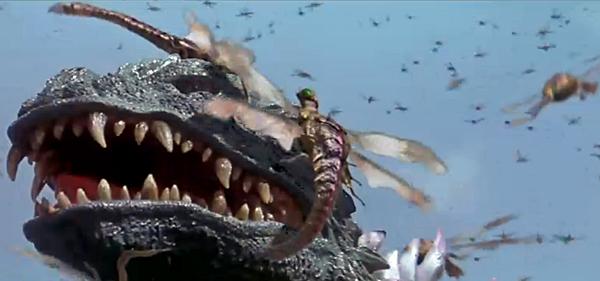 News
1. WI: Okada/Blosser win AIM Green Bay.

Joe Okada and Robert Blosser brought home the win casting #7 Rapala Rippin' Raps. They weren't trolling, they were casting. Did you hear they were casting?
It's a big deal because everyone seems to think trolling is the only way to win on big water. Here's a quick video Robert sent us explaining his exact setup.
2. ND: Hanson/Nogowski win Devils Lake chamber tourney.
Eric Hanson and Virgil Nogowski targeted shallow (3-5′) weeds in Pelican Bay casting Rapala Esko crankbaits. Tough bait to find in the states:

3. MN: Veterans win veteran tourney.
Justin Bailey and Marco Solt won the Fishing For Our Heroes fundraising tourney on the Le Homme Dieu chain. Solid work guys and thank all you vets for your service!
4. MN: Upper Red Lake busting at the seams with 'eyes.
> "There's not too many places where you get a catch rate of 50 or 100 fish a day."
The fishery just re-opened in 2006 after being shut down for 7 years to help the population recover. Maybe it looks something like this?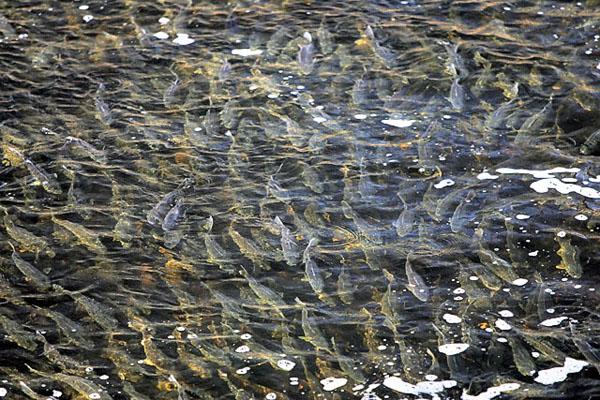 5. NY: 30K 'eyes stocked into St. Lawrence River.
6. MN: How zebra mussels changed Gull Lake.
> "…lots of walleyes in the lake, but our traditional ways of fishing them might not work anymore, and the daytime bite might never be the same again."
But some scientists think zeebz populations could crash if they get too thick….
7. Michelin newest NPAA partner.

8. MN: 1st C&R records set.
New-ish program. Lake sturgeon and flathead catfish catch-and-release records set, bbut you still need to "harvest" a walleye if you want it registered..??
> …the new Evinrude E-Tec G2 models deliver up to 30% more torque, up to 15% better fuel efficiency and up to 75% fewer total regulated emissions compared to leading 4-stroke outboard engines.
10. Eyebuster's 30th anniversary.
Millions and millions of jigs cleaned. Thank you from fingertips everywhere. #props
Target Walleye's Jim Edlund hopped on Brainerd Outdoors Radio to chat about mayfly-hatch walleyes and some other stuff. 6/25 show, skip to 11:10.
Great places to catch 'em
Sign up another walleye-head!
If you're forwarding Target Walleye/Ice to a friend who loves to walleye-fish or want your fishing buddies to get these emails, just
send us
their email addresses and we'll take care of it! (We won't sell the addresses, use them for spam, etc.)

Tip of the Day
Getting from point A to B on big water.

You've gotta be willing to make the run to water less traveled if you want to target big razorbacks. Usually you'll also need to sacrifice more bites for better quality. Brett King recently did both at Green Bay, WI pre-fishing for the NWT.
He left the traditional trolling-rod patterns on the sideline and went for just 5 bites each day — chucking giant plastics on heavy jigs and making long runs in surfer-sized swells:
> "I was replicating dying alewives on rock structures by throwing 5+" plastics on 1/2- to 3/4-oz jigheads, and ripping them hard."
Here's a quick video Brett sent us releasing a giant 31″ walrus while explaining how he adjusts his Smooth Moves suspension seat for long runs on big water:

Today's 'Eye Candy
Nick Lindner actually caught one!?! lol
This fish T-boned a #9 Rapala Jigging Rap: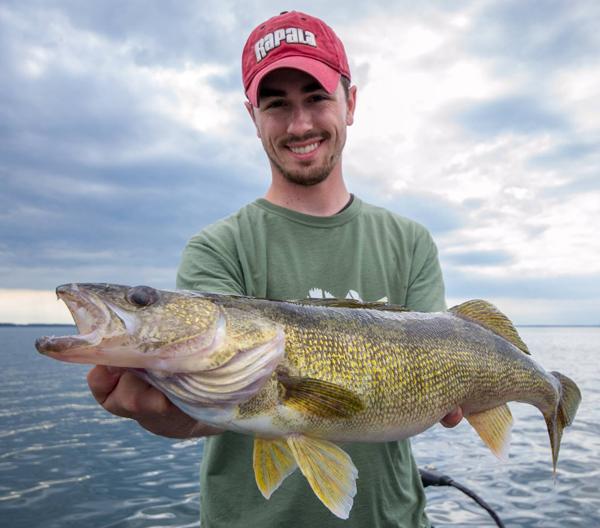 Hey Nick, you know that was better than catching a 20″ smallie! Congrats on your new PB man!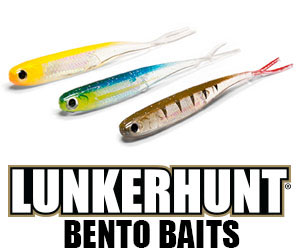 About Target Walleye
Target Walleye/Ice
brings you the BEST walleye and ice fishing news, pics, tips and events year-round, and is brought to you by Al & Ron Lindner, Jim Kalkofen and other walleye nuts like you!

TargetWalleye.com | Rapala.com | IceForce.com