Tip of the Day
Here's Bro Brosdahl on how to get more bites and less snags:
Most people hook minnows through the lips, but there's a big problem — every time a weed or rock bumps the jig, you lose your minnow. Same when a short-biting walleye hits. When tipping with live bait minnows, I like to use a long-shank jig like the Northland Tackle RZ Jig and double hook my minnows.
> Go in the mouth of the minnow with the point of the hook coming out through the gill. Bring the collar of the jig right up to the minnow's lips and then turn and hook it from the bottom through the back. This will make sure your jig is weedless and snagless — for the most part, anyway.
> You'll get those hooksets on the walleyes just trying to nibble on a half-minnow this way. It's easy to do and keeps minnows on a lot longer. In fact, I've caught multiple fish on the same minnows and they actually wiggle more when double-hooked this way.
For you visual learners: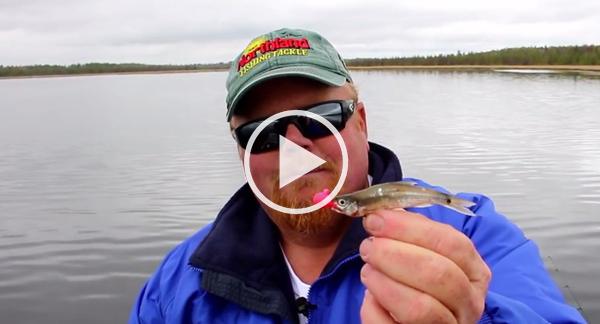 Quote of the Day
I could use a few more days of watching those Off Shore Tackle boards fall back!
– Korey Sprengel's comment on this pic. Looks like he's going to fall back — just like those planer boards — trying to hold up that sow! #Biggun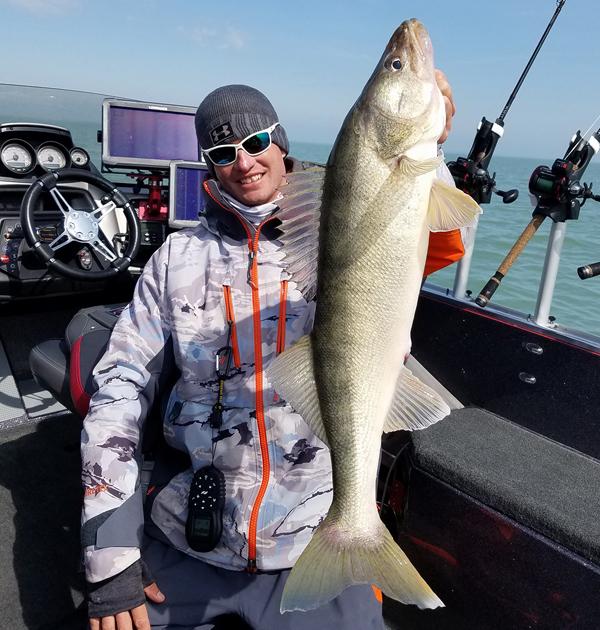 Today's 'Eye Candy
Careful…Spenser Samplawsk's fish pics are NOT work friendly…. 'Cuz they'll make you want to walk straight out the door and head to the nearest lake: