If you're receiving this Target Walleye/Ice email — covering the best of walleye fishing during open water and the best of ice fishing during hard water — for the first time, a friend probably signed you up! Target Walleye/Ice is brought to you by Al and Ron Lindner, Jim Kalkofen and other walleye and ice fishing nuts like you.

Today's Top 5

34″ walleye caught!
Outdoors writer/photographer Mike "Gnat" Gnatkowski cracked his new personal best sand dragon out of Carter Lake, CO. She measured just a smidgen' under 34″:
That wasn't the only giant they boated — his friend Mary also stuck this gorgeous great white-tipped shark: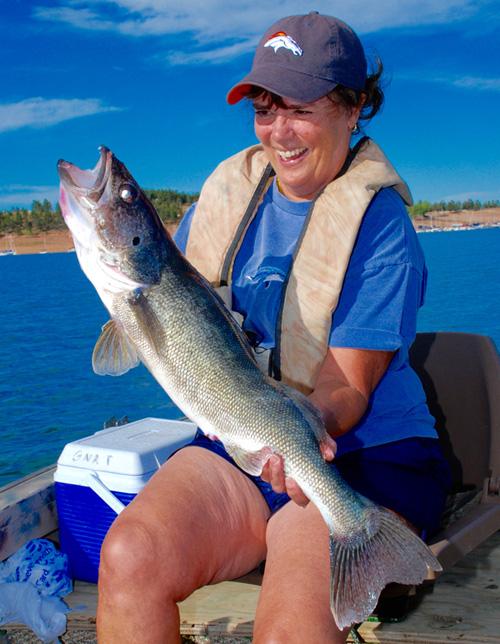 Good thing you weren't wearing a Vikings hat, or the fish would've missed the net wide left….
> Mike: "Carter Lake, CO is managed as a trophy walleye lake — that's why trophy 'eyes like these aren't uncommon in the lake."
Of course after reading that comment we had to look up the special regs to see what the deal was:
All walleye longer than 21″ must be returned to the water immediately.
Daily bag for walleye is 3 fish 21″ or less.
Possession limit is 5 walleye.
#GoBigOrGoHome

Why fish arches look the way they do.
It takes time to get dialed in with your units like Doctor Sonar does it, but lucky for us he leaks a few tips here and there. Here's Doc explaining how fish distance from the boat changes the shape of the arches: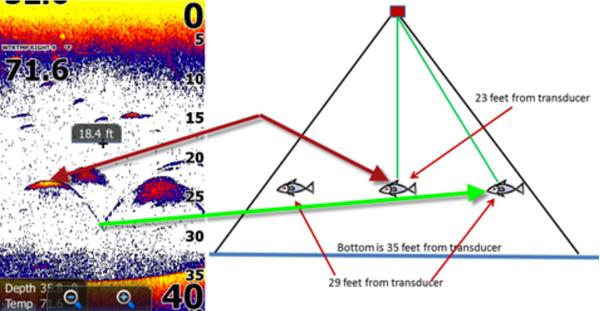 > "The top of a fish arch is the closest the fish is to the transducer. The tip of the tail is the farthest the fish is from the transducer and reflecting enough sound for it to be displayed. On this image the fish didn't change depth but the distance from the transducer changed as I drove over it.
> "The tails are the same fish on the edge of the sonar cone but the distance is greater. It appears the tail is 6′ deeper on the display since sonar can only measure distance of the target from the transducer."
Learn ya some more on 'lectronics here.

How to pick apart shallow 'eyes.
Leech Lake, MN walleye guru Jeff Andersen explains how he uses the Minn Kota Talon to pick apart cabbage patches and why it's a tool that every angler should have on the back of their boat: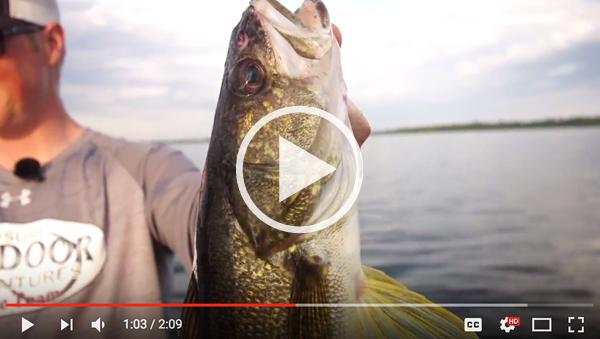 #TalonDown

Here's another difference between walleye and their muscle-bound cousin: Zander make/protect nests whereas walleyes just sprinkle their eggs across rocky bottoms. Imagine fishing a minefield like this: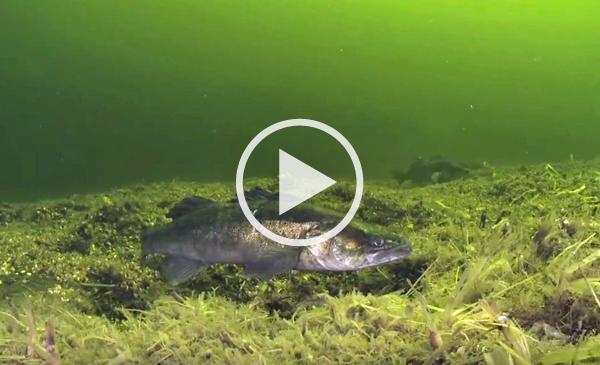 Don't ever attempt to grab a handful of eggs from a Zander's nest…. It didn't turn out well for the last people who tried: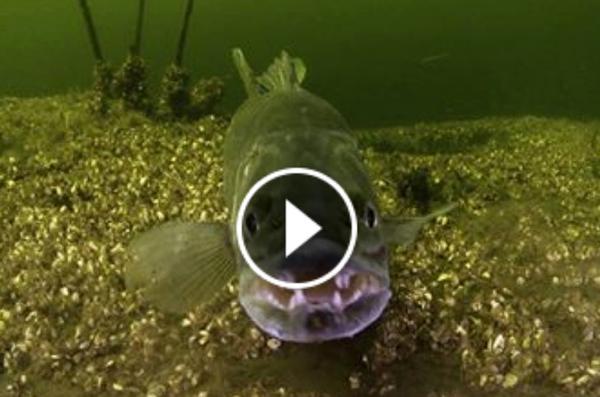 Mille Lacs BASS walleye shenanigans.
The Bassmaster Elite Series pros are out on Mille Lacs Lake, MN for their final AOY tourney. What happens when you put 50 of the top BASS pros on an incredible walleye fishery like Mille Lacs? Shenanigans….
Mike Iaconelli caught himself a bloodsucker: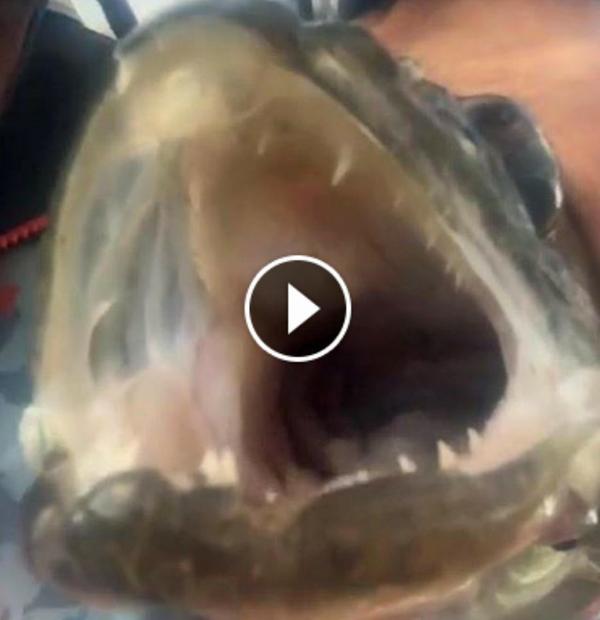 Aaron Marten's 1st fish of the day was a giant "toothy critter":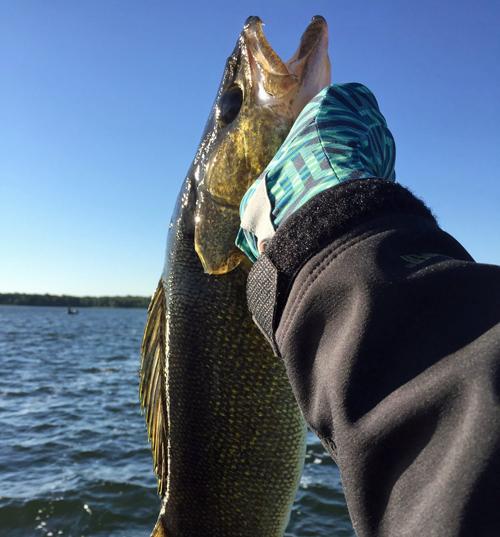 Just glad he actually held it…although he was technically using a glove. If you were to flip the camera around you'd see this is actually how it went down: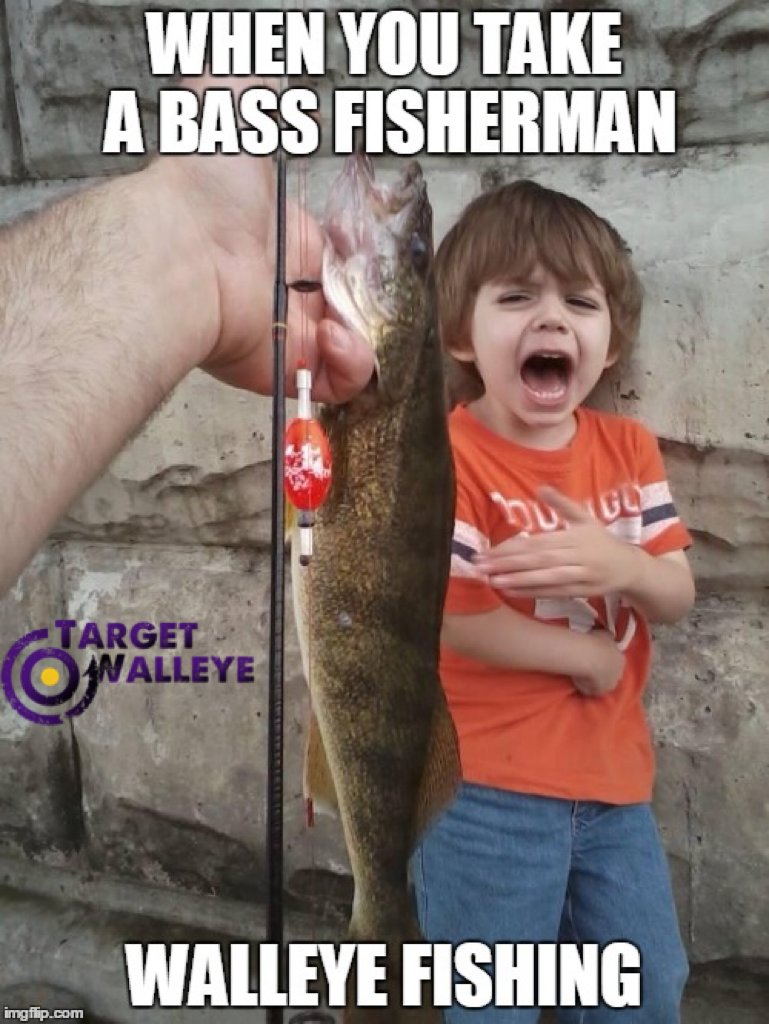 Our favorite comment under Aaron's post was:
> "According to the MN DNR he's the only one left in the lake, so be careful."
Those guys are finding out quickly that bass'n boats may not be the best option on the big pond: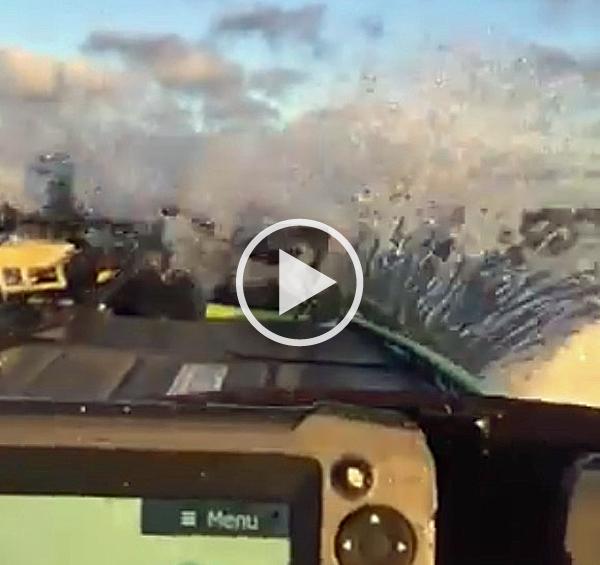 Winning strategy if the wind blows hard: Borrow a Lund Pro-V GL, stay dry and fish anywhere you want. Be safe out there guys!


News
1. MN and WI: Water temps up, walleye pop down.
A recent study showed lakes were shifting towards being better *cough* bassin' *cough* waters:
> "It's particularly troublesome for walleye in our smaller lakes, which are less tolerant to temperature swings. By mid-century, it's projected the number of WI lakes supporting walleye reproduction will drop from 10% down to 4%."
Blame it on global warming or….
2. SK: Johnson/Belter win Last Mountain Fall Classic.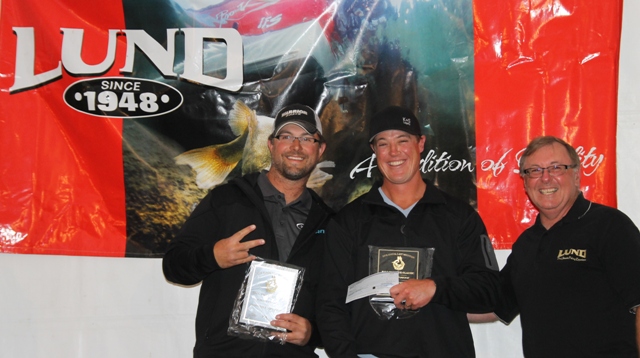 Tom Johnston and Shane Belter took home the $40,000 payday with their 2-day bag of 56.42 lbs. That means the price of walleye is up to almost $708.97/lb.
3. MN: Possible reg changes on Vermilion.
> Area fisheries supervisor: "We are in a good situation, with abundant walleye and lots of large female walleye to produce future year classes."
In a good situation, so better make some changes? Lol.
4. ON: Closing Nipissing's winter walleye fishing.
Short-term sacrifice for the long-term good?
5. MN: Fall walleyes on Lake of the Woods.
The MidWest Outdoors crew got with Joe Henry for tons of action and a giant:
> "Inspector General's recent report criticized the agency for failing to track the impacts of the ethanol mandate on the environment, something the EPA is required to do by law."
And who's tracking the impacts of ethanol on our motors…the OPA, Outboard Protection Agency? #EthanolBad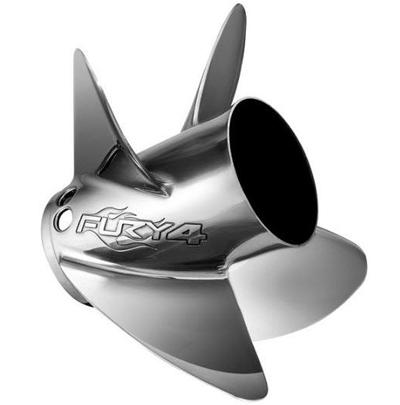 Supposed to give you the lift and top end needed for tourney-loaded boats.
8. LiveTarget Lures is hiring…
…supply chain/logistics and sales/marketing positions. Let us know if you're looking for anyone to test out those nasty rattlebaits on big 'eyes through the ice! Already know they work judging by the fish NPAA member Ray Welle was catching: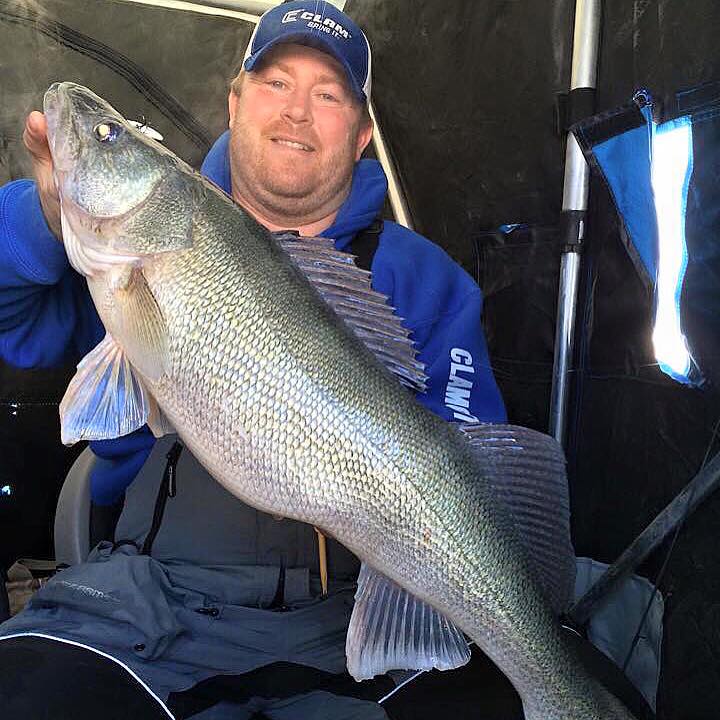 #Whammy
9. Korey Sprengel talks planer boards (video).
The 2014 NWT Angler of the Year on why Off Shore Tackle planer boards and tattle flags are his 'bread and butter'.
10. Northland's Gill-Getter revamped (video).
Hardwater bluegill candy. Scale-like glitter, new paint jobs, new eyelet configuration for a positive hookset. #BroKnows
Events
2. MN: MWC finale on Cass Lake, Sep 16-17.
3. MN: Fall Walleye School, Vermilion Dam Lodge, Sep 22-25.
How about an electronics walk-through with Doc Sonar? Dibs.
4. MN: Fishing to End Hunger charity tourney, Gull Lake, Oct 1.
Great cause plus there's $22.5k paid out to the top 3 spots!!
5. MN: Hard Water Ice Fishing Expo, Nov 18-20.
Kicks off the ice-show season.
6. MN: St. Paul Ice Fishing Show, Dec 2-4.
See you there.
7. WI: Milwaukee Ice Fishing Show, Dec 9-11.
Christmas comes early.
8. World Ice Fishing Championship, Riga, Latvia, Feb 24-27.
Great places to catch 'em
Sign up another fish-head!
If you're forwarding Target Walleye/Ice to a friend who loves to walleye-fish or want your fishing buddies to get these emails, just
send us
their email addresses and we'll take care of it! (We won't sell the addresses, use them for spam, etc.)

> "Don't always look for too much. Often times people will drive around and look for all kinds of perfect arcs like your depthfinder is in demo mode. The reality is if you come up a corner or side and have just a couple of marks separated from the bottom, there's a lot more tucked into those nooks and crannies where you can't see 'em.
> "A lot of people have gotten away from using marker buoys with the all the new units and map chips, but it really helps for this type of fishing. It's a nice reference point to look at — you can always come right back and get your bait in the same spot.
> "The whole key is to chase your line to keep it completely vertical. Any type of an angle and you'll be hung up in the rocks. It also makes it easier to feel the bait/fish and your hookup percentage will increase since your hookset will be coming straight up."
Jason's got a lot more info on vertical jigging in this video where he and veteran guide Tim Snyder put the hurt on some Kabetogama, MN rock melons: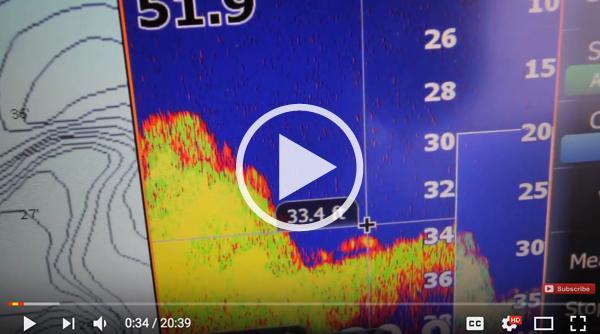 Quote of the Day
Our whole company is predicated on trying to make [lures that mimic] the classic injured minnow — that has been the case since 1936, when Lauri was just trying to catch a pike.
– Mark Fisher, Rapala lure design guru, talking about how Rapala is sticking to the founder's plan. Luckily they were able to make some slight changes to the manufacturing process though:
> "Lauri Rapala of Finland used a shoemaker's knife and cork to fashion his first lure. He used tinfoil from chocolates to cover the exterior of the original lure."
Bet it would still catch fish too! The Original Floater is still great….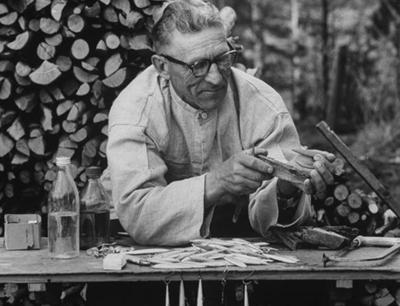 Today's 'Eye Candy
Jeff Bredemus getting up close and personal with 'em:
Remember last week when we we were saying that the Rapala Slab Rap wasn't just for ice fishing….
Random
When Jason "the hammer" Mitchell isn't catching walleyes he's: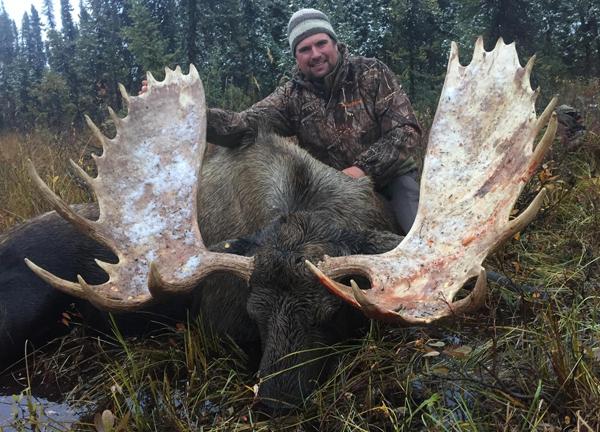 You're gonna need a little bigger spot on the wall for that one, man!
Check this stuff out!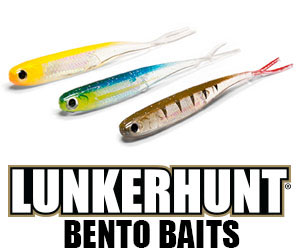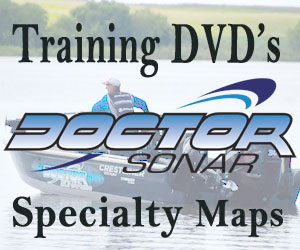 About Target Walleye
Target Walleye/Ice
brings you the BEST walleye and ice fishing news, pics, tips and events year-round, and is brought to you by Al & Ron Lindner, Jim Kalkofen and other walleye nuts like you!

TargetWalleye.com | Rapala.com | IceForce.com