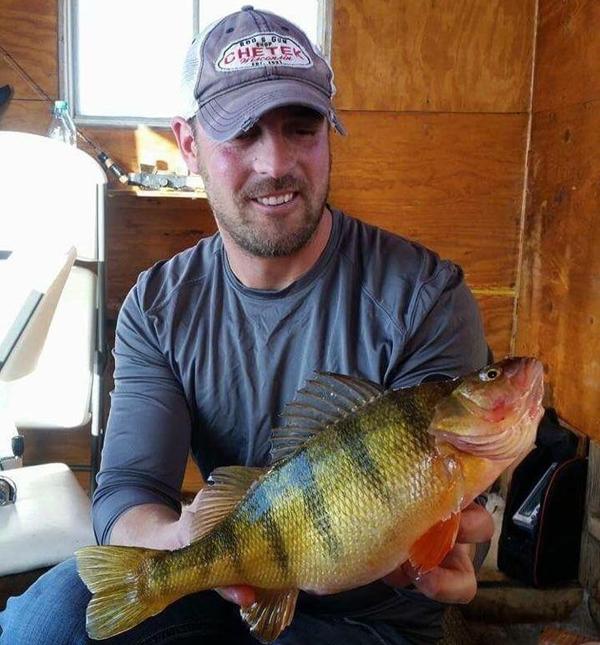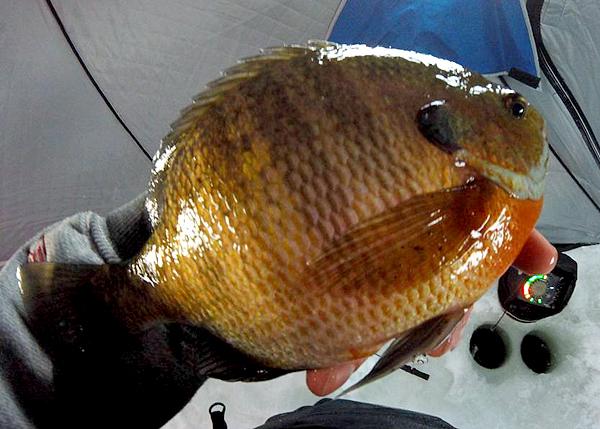 Hillary Knutson iced this gaw-jus Lake Winnipeg greenback on a (possibly discontinued?) Blue Fox Rattle Flash Jiggin' Spoon. She said the bigguns have been coming in suspended 6-7′ off bottom in 12-15′: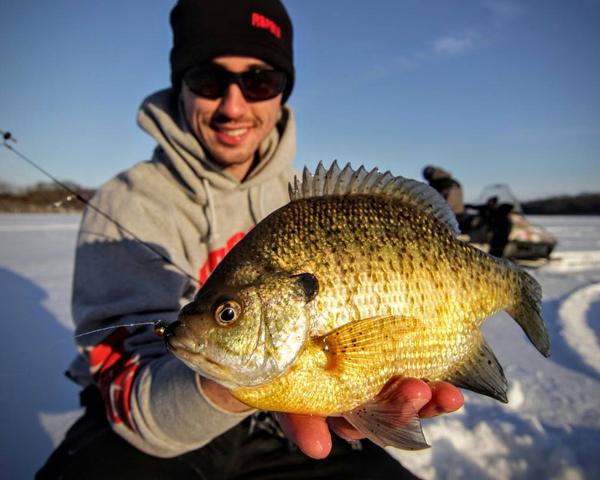 New Off Shore Tackle tip-ups?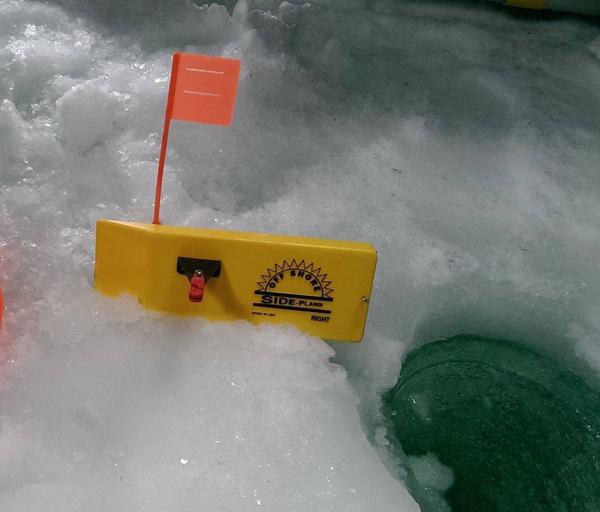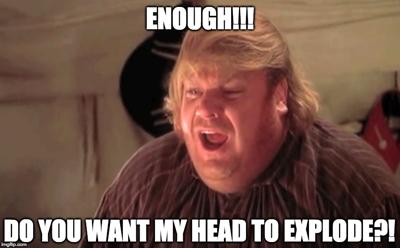 Ice fishing with crankbaits for BASS…on purpose!
Embrace the largies! We like to poke fun at "green carp" in the summer, but they can put up one heck of a fight on light gear through a 8″ hole. Even better, you'll probably have the spot to yourself:
How dads babysit.

Now you know how fish sticks are made.

Brett McComas is the main man for Target Walleye/Ice. He was discovered in Brainerd, MN after years of wondering how in the heck people break into the fishing biz. He's in it now, but still can't answer that question…. Brett is one of those guys who quit sports in high school because they were interfering with his fishing time. Get him at brett@targetwalleye.com