Today's Top 4

Since live-bait rigging with giant creek chubs and redtails is one of the best ways to snag a trophy fall walleye, we tracked down central MN walleye nut Travis Sorokie to get the ins and outs of soaking big minnows. You can read the full write-up at TargetWalleye.com, but here's a few excerpts:
Great info Travis! Good luck this weekend at the Fishing to End Hunger tourney on Gull Lake, MN.
Too big of fish and too good of pic to not have it's own top spot…. Heeeeeeeere's Robbie: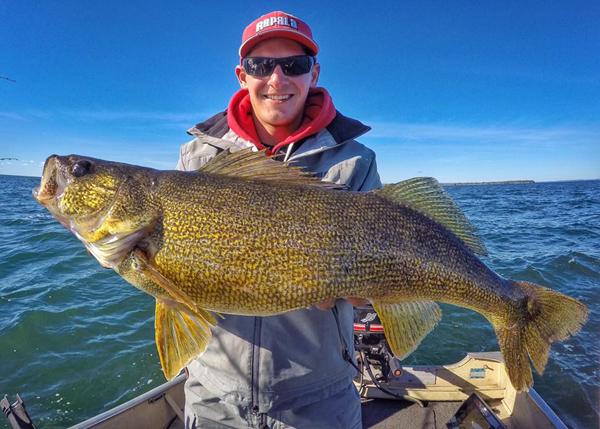 Now THAT'S how you hold a walleye!! Here's how he done it:
We're starting to think that Rob Henry would eat purpledescent cereal, use purpledescent line and wear purpledescent undies if he could lol…but hey, it works. Here's the bait in his all-time favorite color:

Careful out there man…. And where's that life jacket at? #SafetyFirstFishSecond
Snap-jigging for deep fall walleyes has really caught on (because it works!!), but don't be afraid to switch it up…. You can bust out your favorite ice-fishing baits and fish 'em the same way: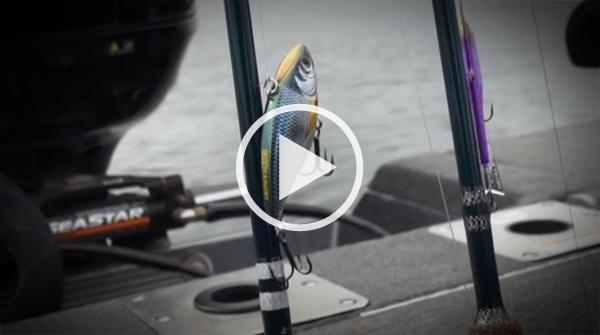 Plus if you chase those fish around this fall, you'll know right where they'll be at for first ice.
It's a perch-eat-perch world: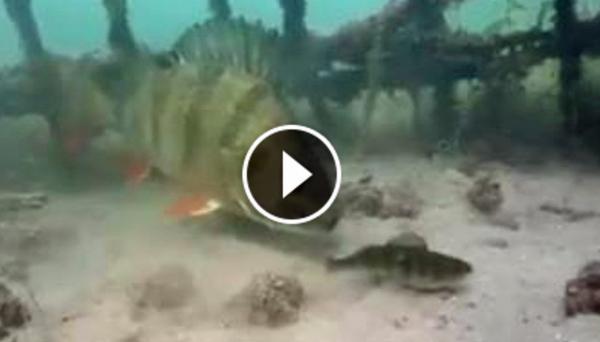 They don't get that big on this side of the Atlantic…but they come pretty dang close out on Devils Lake, ND.