If you're receiving this Target Walleye/Ice email — covering the best of walleye fishing during open water and the best of ice fishing during hard water — for the first time, a friend probably signed you up! Target Walleye/Ice is brought to you by Al and Ron Lindner, Jim Kalkofen and other walleye and ice fishing nuts like you.

Today's Top 5

Best day of walleye fishing ever?
Lyndon Smith went on a Rapala Flat Jig rampage, going back-to-back…to-back-to-back on 4 rock melons of a lifetime. They measured 29.5, 30.5, 30.5 and 32″ — all were caught in under 1 hour fishing (!!) on Lake X in northern MB: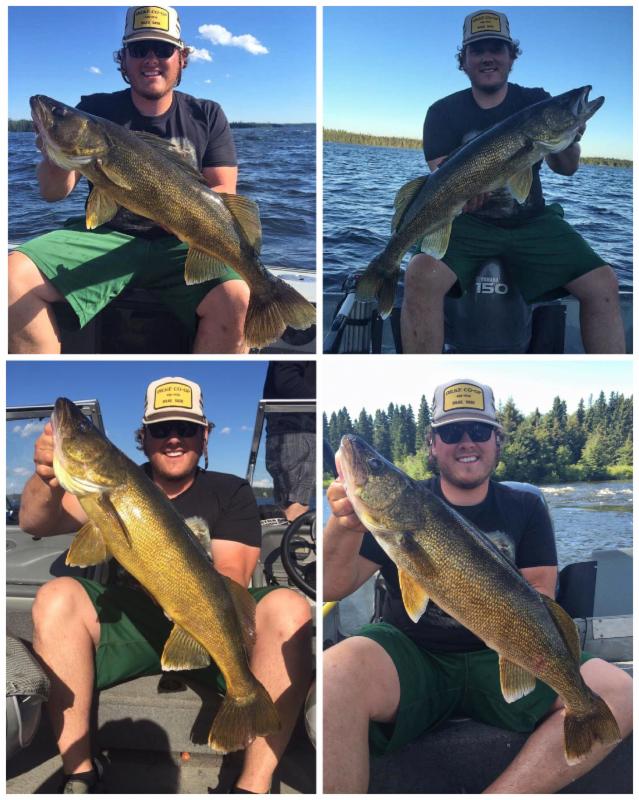 And that's just a small sampling of his day. After that slug-fest Lyndon said:
> "Just picked up 60 more of them [Rapala Flat Jigs and Jiggin Raps]. This spring/summer has been insane for big fish — best I've ever had. Too bad I only have 1 more week to fish before my college football season starts lol, then I'm hooped for time."
Let us know if you need someone to keep your spot warm!
The Flat Jig is a heavier version of the Jigging Rap made for current and deep water:


Finding walleyes 10x faster.
A newish technique now catching on is high-speed graphing — get it dialed in and the results can be pretty good. Saginaw Bay guide Rob Ruckman cruises around and drops waypoints on fish at 20 mph before going back and connecting the dots with his Minn Kota Ulterra: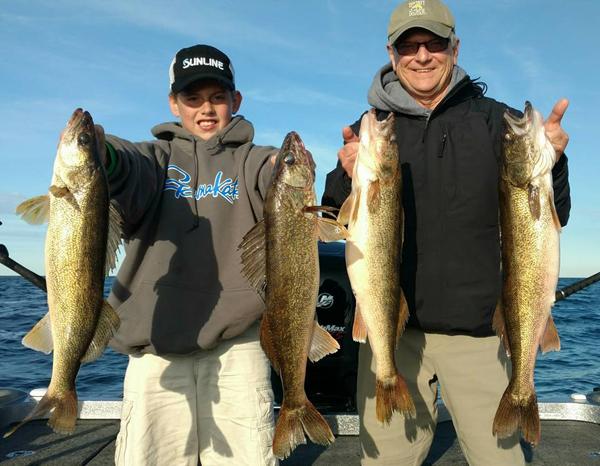 > "I'm currently running the Humminbird Onix 10 SI Combo — I've got 2 on the console and 1 on the bow. Yes I know a little overkill, but I'm a huge fan of the Onix units.
> "Fish will not appear as traditional 'arcs' going at speeds in excess of 20+, they will show up as vertical dots or colored blotches. Most of the time the middle of blotches matches the bottom color.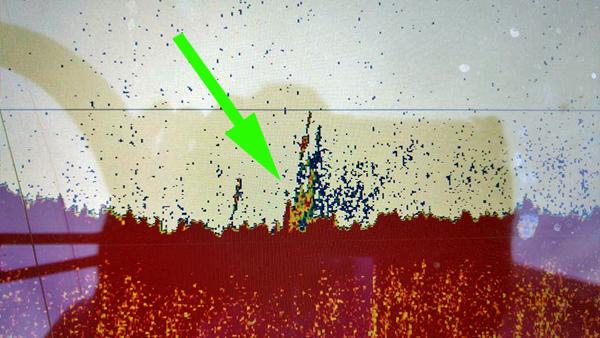 > "I usually set the 2d transducer to 200 kHz. I will run switchfire in max mode when I'm over 20′ of water and clear mode when less than 20′. Also make sure to crank up your chart speed to max.
> "You'll want to use manual range, not auto. Usually leave the upper range on zero and just set the lower range to about 2′ more than water depth (I will adjust this on the fly). Setting the lower limit allows you to view the largest possible image of the water column on screen.
> "Last I will turn sensitivity up until there's a little pepper on the screen if you know what I mean."
Here's an actual pic of Rob out scouting for walleyes (ok not really, but we're all picturing it):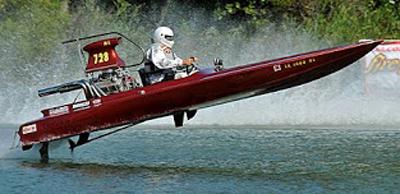 #SearchAndDestroy

The top walleye anglers in the world are on Lake Oahe, SD right now for the NWT Championship — the biggest event in professional walleye fishing.
Pre-fishing was a challenge thanks to mother nature throwing a curve knuckle ball. The guys were hit with SD hurricane-like conditions including crazy winds and hail.
Some guys weren't lucky enough to be on shore when it hit, some guys were that "lucky." Looks like Ted Takasaki got the cover on that shiny new Lund just in time: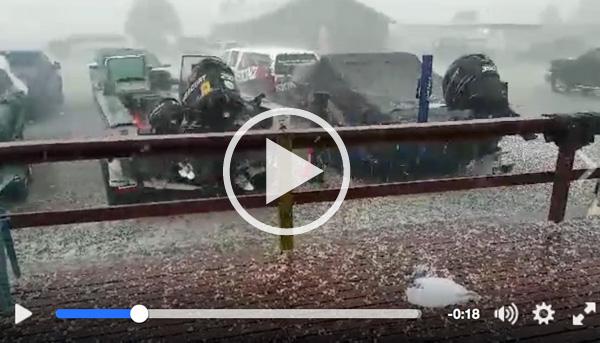 If anyone can find walleyes after a front like that, it's these guys. Day 1 weigh-in starts at 3:00pm. You can watch it live here.

Everyone thinks they want to do it, but the walleye-tourney lifestyle is hard on a guy (or gal). Looks like all those early mornings and late nights are catching up to MN tourney angler and NPAA VP Stephen Picht: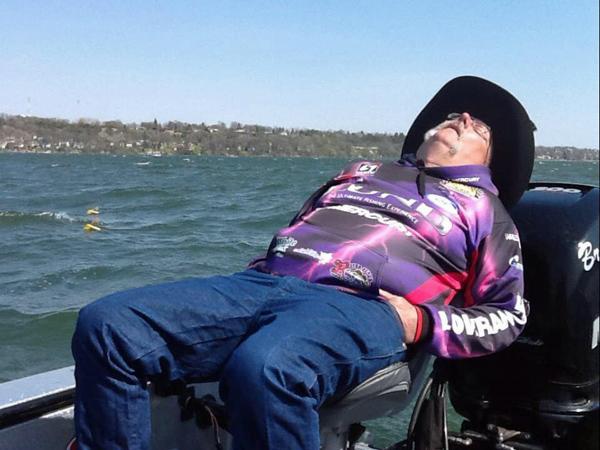 Yup, that's a 300-hp pillow…lol love it man!

Shouldn't those legs be made of northern pike??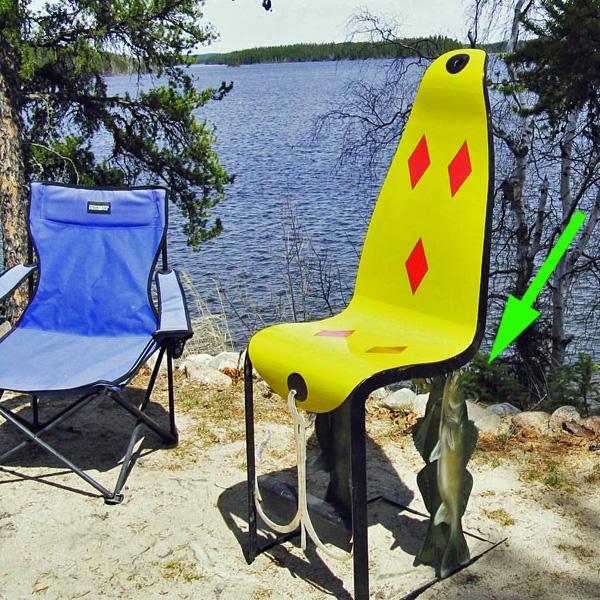 Sit in that chair for 3 seconds and your boat will smell like slime for the rest of August.

News
1. Legendary outdoor writer Gary Clancy passes away.
RIP fishing brother.
2. ND: Record walleye production statewide.
The number of fingerlings produced, and number of lakes stocked.
3. MN: Trout Lake Veteran's event.
Non-profit group called Fishing With Vets paired up 40+ veterans with 20+ fishing guides from across the state for a day of walleye fishing: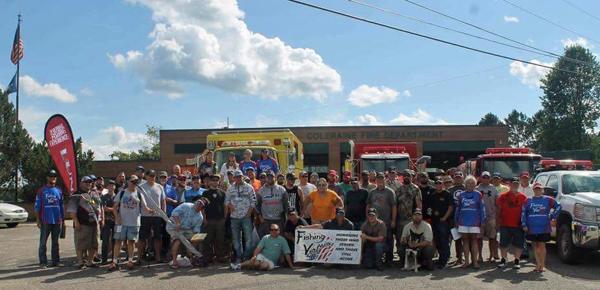 > "They came from across MN, from WI, IA and ND — more importantly, they had also come from Korea, Vietnam, Iraq and Afghanistan."

4. SD: Beach closed due to massive fish kill.
Ravine Lake, no reason given yet. Don't usually see walleyes involved in fish kills, unless they're headed straight for the grease….
5. IN: Lake and river enhancement grants.
Totaling $1,296,000. Cha-ching!
6. NY: Giant Chemung River tiger musky caught.
52″ caught by David Terwilliger who was fishing minnows on 8-lb line for bass…from shore. State record is 50″ — 1990 on the Tioughnioga River — but David released his fish.
7. New Impulse Skeleton Minnow.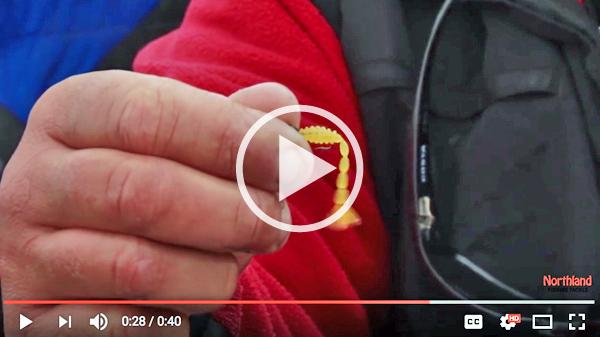 Tail creates a ton of action off little movement. Looks awesome for hardwater panfish.
8. Why you need a cordless electric fillet knife (video).
Almost makes cleaning fish enjoyable.
9. Honda Marine seeking sales rep
In the walleye kingdom: ND, SD, MN, WI, etc.
10. Great Lakes: Asian carp wreaking havoc.
Boat captains are calling on congress to pick up the pace on a plan of action. Good luck with that….
11. Lindners bringing Camp Fish back.
> Troy Lindner: "Camp Fish played a big role in the lives of a lot of people, and helped to develop their lifelong interest in fishing."
Have a shot at winning 3 new Pro Walleye Series rods from Jason Mitchell and Target Walleye! Same deal: Enter your email addy, then share the link to earn more points toward a win. Good luck!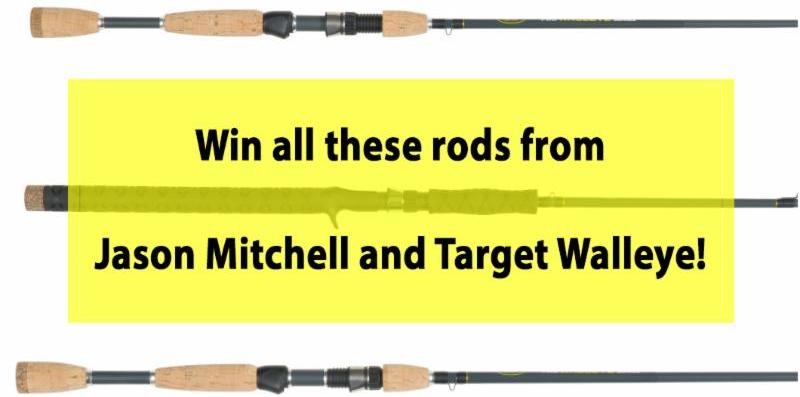 We've had the chance to try these on the water, GREAT rods for many applications. Here's the ones we're giving away with a quick description from Jason on each:
JM641MLS – 6′ 4″ medium light fast action Pro Walleye Series:
> "Perfect all purpose live-bait rod for walleye. Great rigging rod and also works well for vertical and snap-jigging presentations when some finesse is necessary."

JM721MS – 7′ 2″ medium Bottom Bouncer Pro Walleye Series:
> "Rod action designed specifically for bottom-bouncer and spinner or slow-death presentations. Also excels as a jig rod when fishing deep or moving water where more backbone is necessary."

JMT60MH – 6'0″ Leadcore Trolling Rod Pro Walleye Series:
> "Compact trolling rod action that retains sensitivity and backbone for running several colors of lead or heavy snap weights — while bending through the handle to fight fish below the boat when necessary."
Great places to catch 'em
Sign up another fish-head!
If you're forwarding Target Walleye/Ice to a friend who loves to walleye-fish or want your fishing buddies to get these emails, just
send us
their email addresses and we'll take care of it! (We won't sell the addresses, use them for spam, etc.)

> "Finding fish with side-imaging is difficult for most anglers since we don't have enough screens on the boat. We tend to select map, sonar and down-imaging, and forget about the side-imaging…but finding fish is easy if you have the right conditions.
> "One of the problems we run into is that a rocky bottom reflects so much of the sonar — it's bright, and fish show up as bright areas, which means there's little contrast and they are easily hidden.
> "Softer bottoms show up darker so fish really show up on this image (notice all the fish on the right).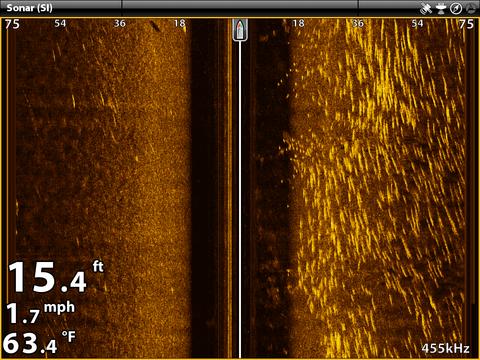 > "I usually leave my unit on 455 kHz since you get much more range than with 800 kHz.
> "Another good way for identifying fish is the shadow the fish cast. The farther away the shadow is from the fish, the higher in the water column the fish is located.
> "The red and black circles show fish and shadows. The fish nearer the are harder to see since the bottom is brighter nearer the so the shadow becomes helpful in identifying the fish."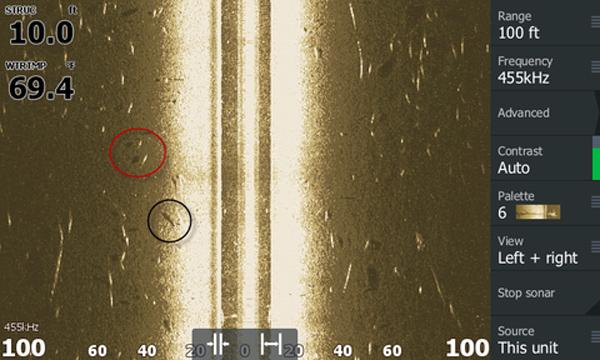 Continue reading this article and WAY more on Doc's website here.

Check this stuff out!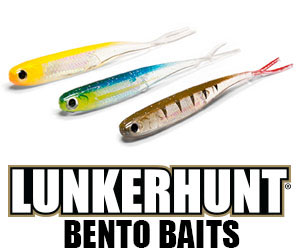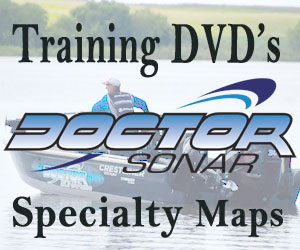 TargetWalleye.com | Rapala.com | IceForce.com