Today's Top 5


Walruses of the week!
TW fan Curt Hoffbeck cracked this 12-lb 14-oz tusk-less walrus on a Rapala Ultra Light Rippin' Rap (pink tiger UV). Said he was, "downsizing lures to try and get a couple more eaters for the fish fry." Guess that thing's worth going hungry for: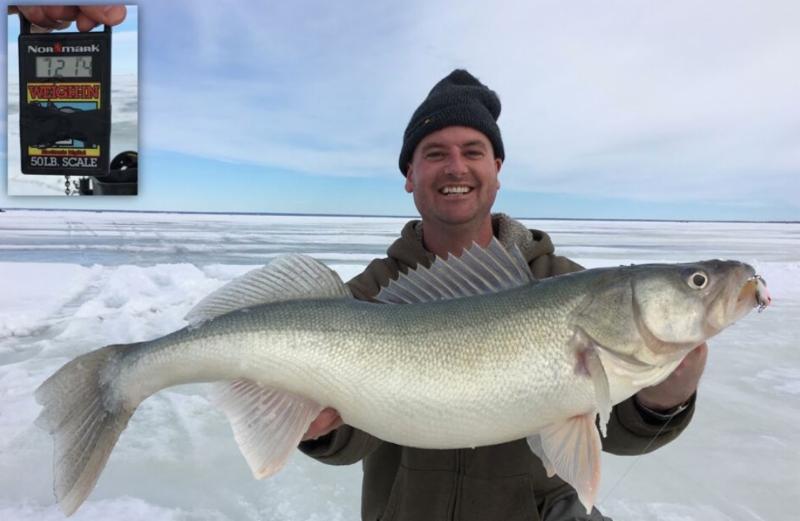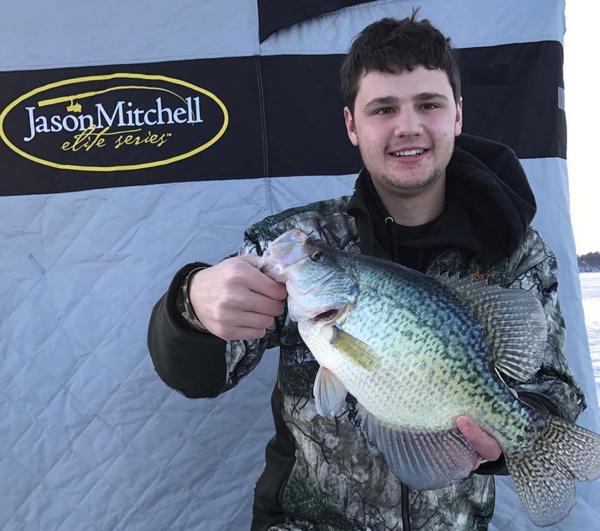 Derik Walcheski kidnapped this golden smurf from the edge of a Mille Lacs mud flat: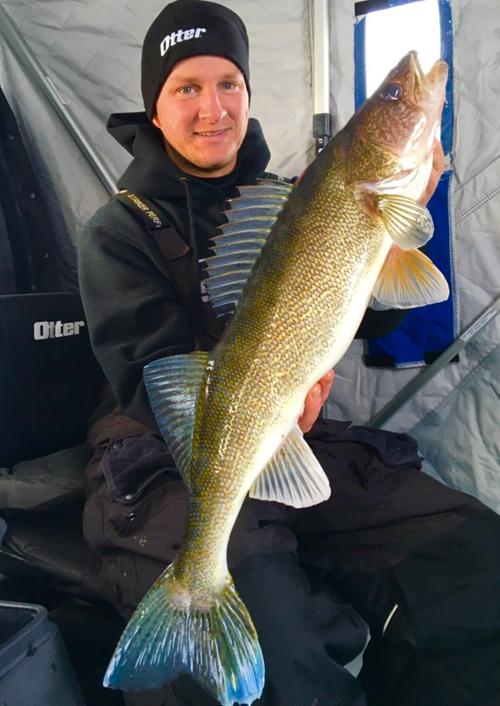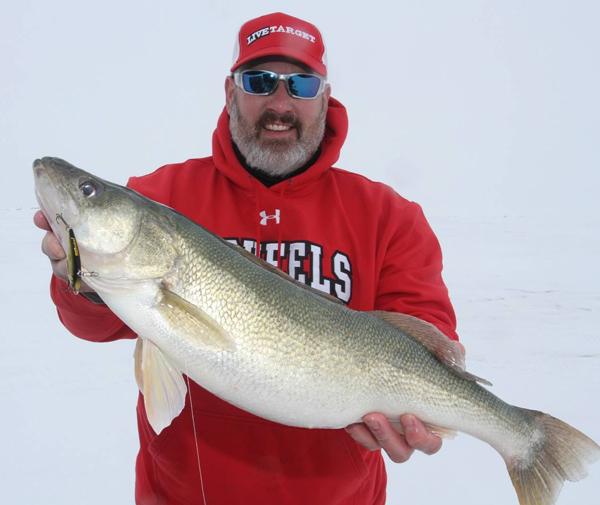 Record burbot caught on video.
Sebastien Roy just smashed the Ontario burbot record while fishing on Lake Simcoe — fish weighed 17.95-lbs (39″) and had a cow-sized kisser: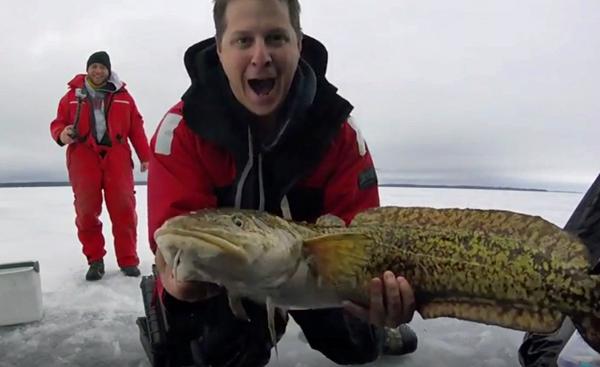 He was graphing the fish, but saw it fade away on his
Humminbird
…so he cranked the bait up about 3/4 of the way and let it drop back down to the bottom. Little trick he does to re-grab their attention and get a second crack at 'em.Warning: There's a bit of adult verbiage scattered throughout the video, but tough to blame 'em with all that excitement. Pretty crazy that 14 seconds into the hookset he called it being a record: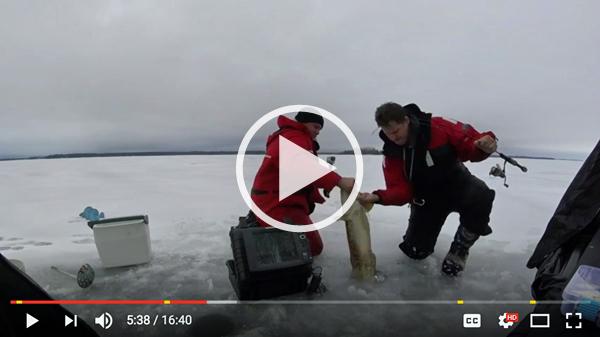 Didn't say what bait it was caught on, but looked like a
Sebile Vibrato
in his "bro's"
vid from a different angle
. Would've never guessed that they say "bro" more somewhere in Canada, than they do at your local ski/snowboard hill…. Congrats guys!

James Holst: Rigging set lines.
Set lines (tip-ups, rattle reels, deadsticks, etc) account for a ton of bites, but can be tough to convert. Most of those misses are caused by the hook points burying back into the minnow when the walleye has the bait in its mouth.
Won't have that problem with a VMC SureSet Treble. They've got a third treble with a much larger shank, which keeps the other hook points clear of the minnow. You've probably seen 'em before, but have you ever tried 'em?

Goofy looking, but works.
IDO's James Holst
says he gets much better hookups that are usually in the corner or roof of the mouth. Gotta watch the vid to see how he rigs 'em so those suckers sit straight and stay alive too: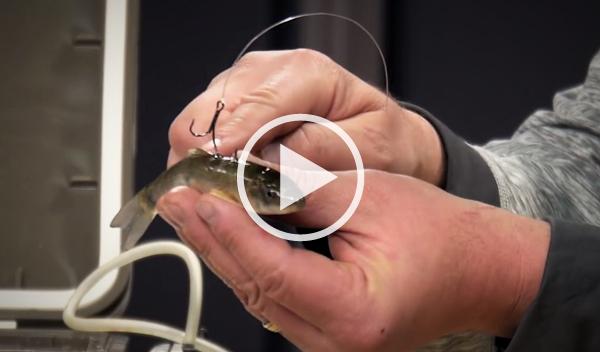 Jame's guidelines for hook sizes: Use a #8 or #6 for smaller shiners and suckers, a #4 for 5″ sucker minnows, and a #2 for sucker minnows that are 7″ or larger.

How Gerald Swindle really feels about ice fishing.
Gerald Swindle
clinched the 2016 Toyota Bassmaster Angler of the Year title at Mille Lacs Lake last September. Safe to say that's about as close as he comes to ice fishing. Our friends over at
Angling Buzz
were in the boat with him and decided they oughta find out how really feels about ice fishing:
Is it called a "goose egg," or "getting skunked?"
TW fan Brent Meyers came across this hardwater honker while ice fishing on Lake Diefenbaker, SK. Would have to say that throwing up the "goose egg" now sounds better than getting "skunked" on the ice:
News
Great places to catch 'em!

Tip of the Day
Quote of the Day
Today's 'Eye Candy
Sign up another ice-head!
Check this stuff out!
Who is Target Walleye/Ice?
Brett McComas is the main man for Target Walleye/Ice. He was discovered in Brainerd, MN after years of wondering how in the heck people break into the fishing biz. He's in it now, but still can't answer that question…. Brett is one of those guys who quit sports in high school because they were interfering with his fishing time. Get him at brett@targetwalleye.com