Welcome to Target Walleye! Target Walleye is a daily-ish roundup of the best stuff in the walleye world – collected by folks like the Lindners, Jim Kalkofen and a few other walleye nuts, and delivered directly to you. Enjoy!!
Today's Top 5

Vanity Cup winning pattern.
Exclusive to Target Walleye, from Shane Hastings, who recently won the $100K Cup with brother Stacy:
> "We were working the breaklines in the North Saskatchewan River from the channel up to the flats."
> "We were using live bait rigs with leeches for the most part – at times jigging on the flats when marking fish."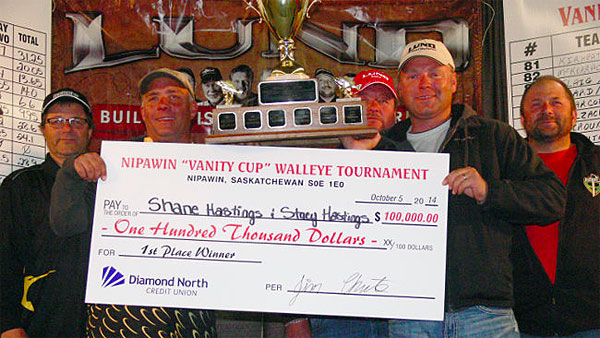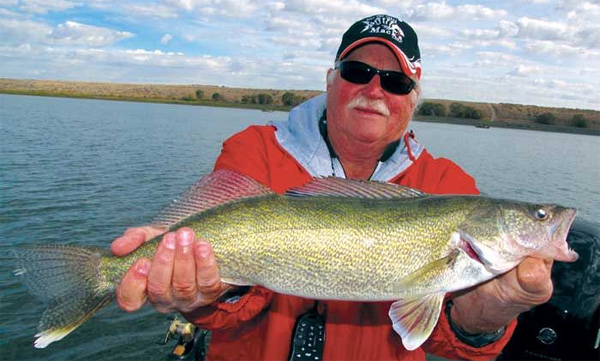 > …rigged up with Slow Death Hooks and sparkle green Smile Blades tipped with nightcrawlers….
Here's another recent catch, weighed 15: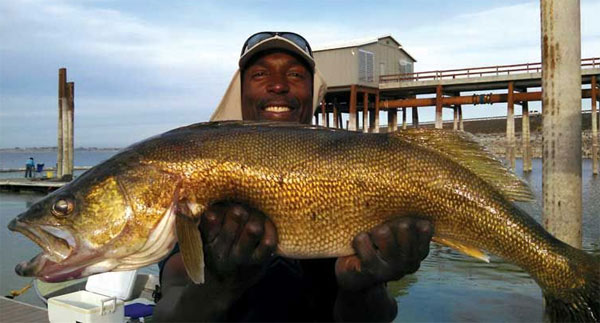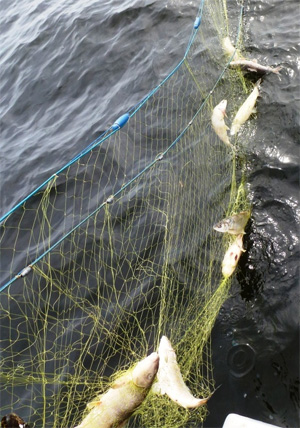 > Nipissing First Nation Council…chief Marianna Couchie says the decision came down on the weekend to shut down gill netting on the lake until the spring….
> "It wasn't my decision it was a council decision. We were following the intention of the community members – they were concerned about the depleting numbers of walleye."
Hope the MN DNR is listening!

…and bigger lakes:
> Hansen says the next step in the project is an adaptive management experiment…with some lakes regulated for restricted walleye harvest, higher bass harvest, and getting stocked with large fingerlings.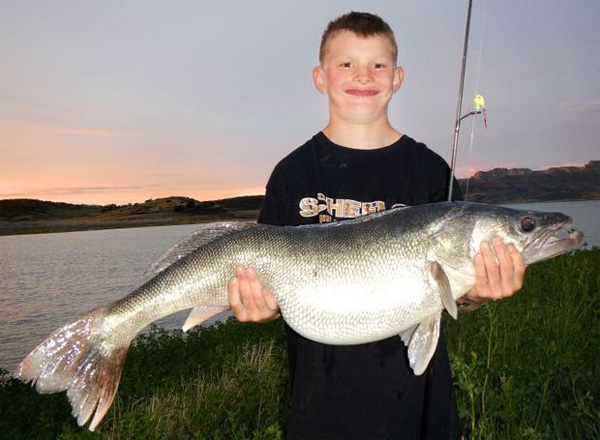 10-year-old Josh Boyer – good job!
> …topped a record he set three years ago in the International Game Fish Association's Smallfry division.
> …measured 32 inches long and was caught [this May] while fishing near Fourchette Bay, along the northwestern shore of Fort Peck Reservoir.
Smallfry = 10 years old and younger. Beats walleye record in the junior division, the next level up, by 2 lbs.
---

News
> "It appeared they survived better than they have for about the past four years."
2. MN: 'Eyes in 55 on Gull Lake.
From Jim Kalkofen:
> Some of the biggest walleyes of the year are caught right now. Fewer fishermen, no pleasure boaters, no delays at the launch ramps, no race for the hotspots, and biting fish make this the perfect time for dedicated walleye chasers.
> Jigs and rigs with big minnows are a favorite tactic, but trolling cranks also produces, and fishing vertically with Jigging Rapalas and spoons are another sure bet.
> Walleyes can be much deeper than normal – the walleye held in this photo by Mark Langer was caught in 55 feet on Gull Lake.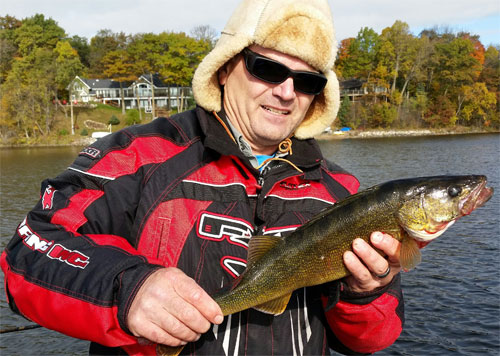 > Delete the special minimum size and daily creel limit walleye regulation for Fern Lake (Clinton County), Lake Algonquin (Hamilton County), and Franklin Falls Flow, Lower Saranac Lake and Rainbow Lake in Franklin County, and Tully Lake (Onondaga County).
---
Tip of the Day

Our fave line: "Miss Piggy was waiting for Kermit the Frog."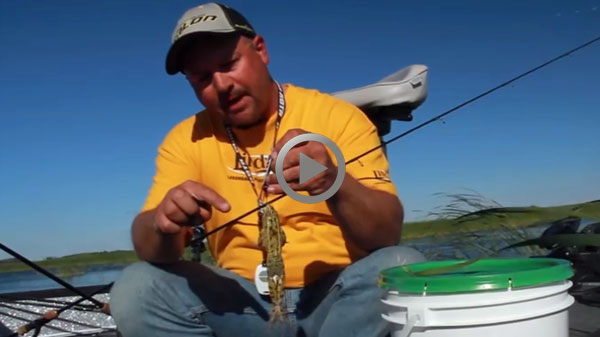 ---
Quote of the Day
As fishermen, we don't remember how many times a fish made us look stupid.
– SD's Neil Jensen. Next line:
> We don't need to because we all have friends who will remind us….
Hahaha so true!
---
Shot of the Day
Not this fat zander…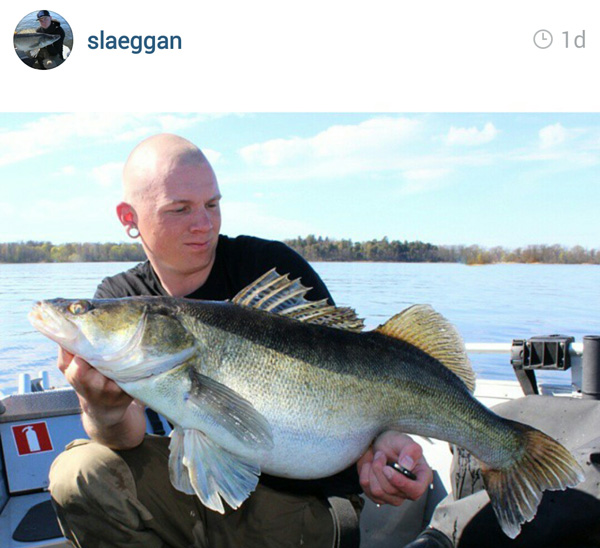 Not this GIANT musky…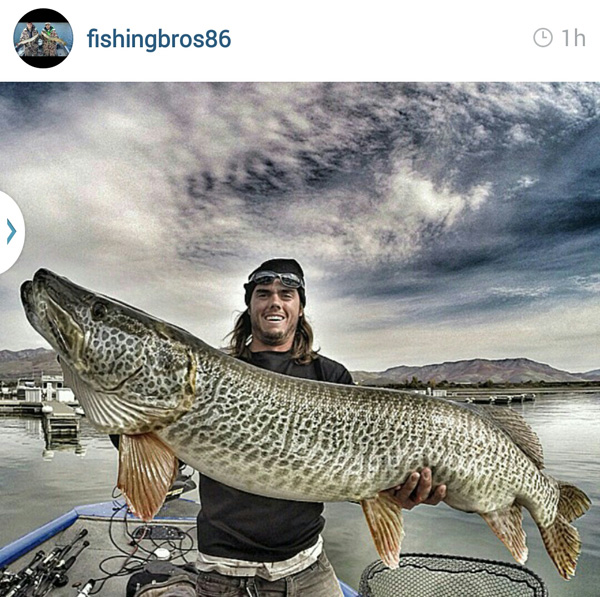 THIS is our shot of the day – awesome!