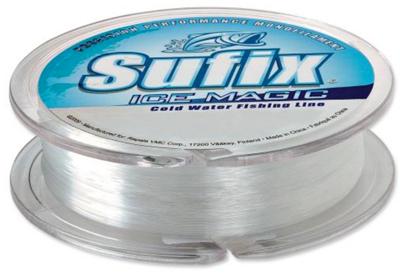 > "A high-performance line designed to stay manageable even in frigid water. Constructed with special additives to deter water absorption, this line won't freeze or accumulate ice build-up."
That says it all!
Lightweight, comfy and pretty sharp-looking — it's a no brainer. Can't even buy a pair of socks for that price!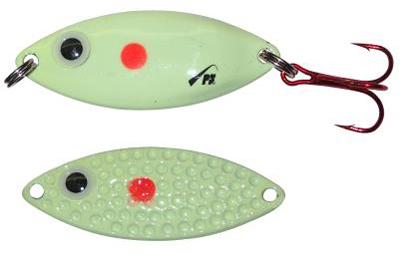 > "Uniquely weighted to offer ultimate action and vibration. On the drop, the counter-weighted system gives these spoons an erratic action that triggers fish to strike."
Every walleye fishermen should own a 3/8-oz PK Spoon in the color red dot glow. It's that good when fished aggressively.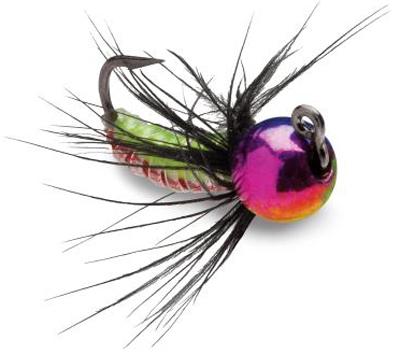 > "Perfect imitators of realistic flies and insects. The small profile offers superb results, while the power gap hook increases hook rate percentage."

> "Will hold your ice reel on your rod without damaging the cork by eliminating the use of tape. These bands also give a much better feel while fishing."
They make it a breeze to quickly swap out reels, plus they look cool….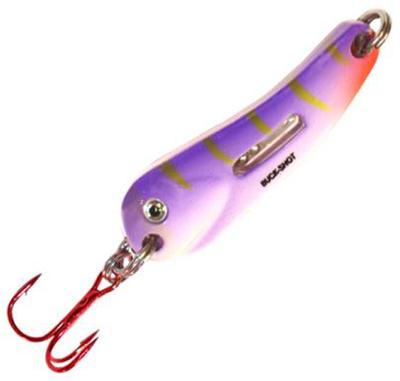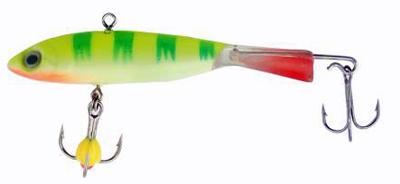 > "The unique rotating design features an eyelet that swivels to keep line-twist to a minimum and life-like action to a maximum. The wide glide allows for a larger fishing space off the sides of the hole, while the expertly designed shape keeps this lure from snagging on itself."
Super-cool design. Can't wait to try 'em.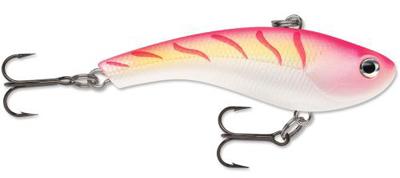 > "With quick rod snaps, the Slab Rap searches in wide, erratic directions, circling back to after pause. A lift-drop motion creates subtle vibration on the rise, followed by evasive side-to-side motion on the fall. Weight-forward design creates a rocking action for triggering negative fish."
The ice can't come fast enough for this lure. No crappie will be safe!

> "Vertical jigs designed to mimic baitfish better than any other vertical jig."
Great on pressured fish and big smart ones! The realistic patterns allow you to slow the bait way down when there's a fish staring at it, without scaring 'em off.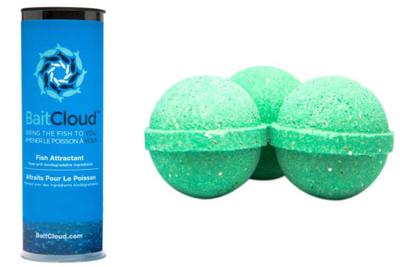 Biodegradable fish-attracting balls that bring fish to you. Can't wait to try these for ice fishing…in a hole a couple feet away so your flasher isn't affected.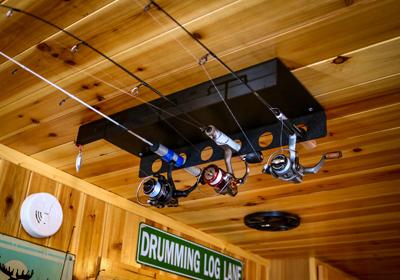 > "Holds 6 ice-fishing combos. The T-lock design keeps rods securely in place without extra straps or foam. Can be mounted on the wall or ceiling…and features handy built-in hook and tool holders."
Finally a rod rack made specifically for ice rods.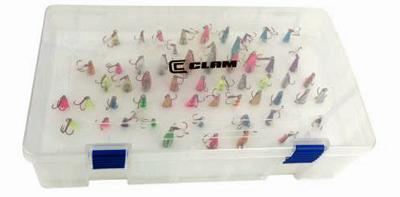 > "PolyPro construction with cellular foam inserts. These boxes are perfect for storing your spoons securely in place and protected."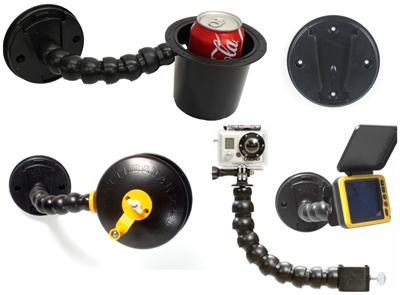 All designed and built in Minnesota. The Quick-Disc Wall mount lets you swap out a ton of different accessories without drilling more holes in your walls. Made for inside your permanent shacks, but you can use 'em in your hub houses too with this awesome zip-tie hack.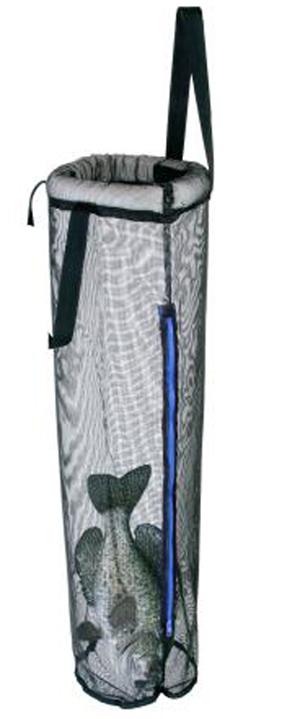 Much easier to clean your fish when they're fresh, not frozen solid and slimy. It works slick, here's a video of it in action.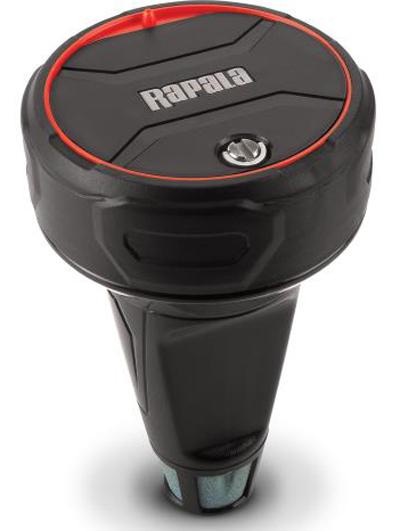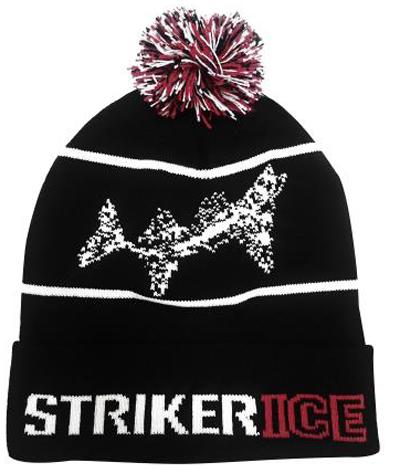 Warm, comfy and stylin'. Plus that looks like a walleye!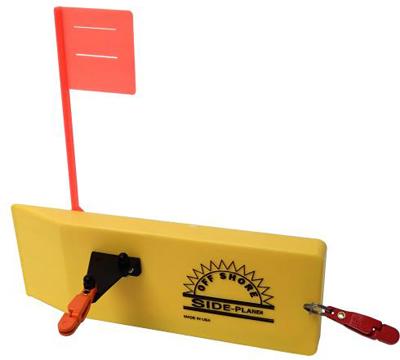 Off Shores are durable, easy to use and super consistent. They get your crankbaits out away from the boat, cover more water and tell you when you have a bite — a must-have for any serious walleye fisherman.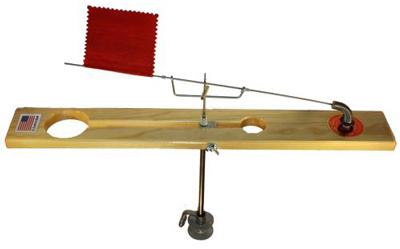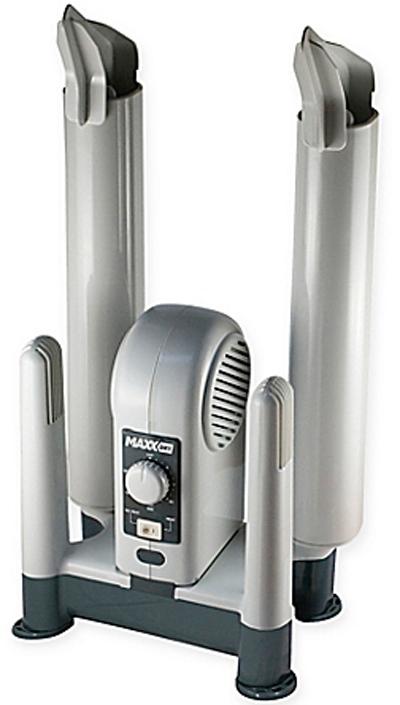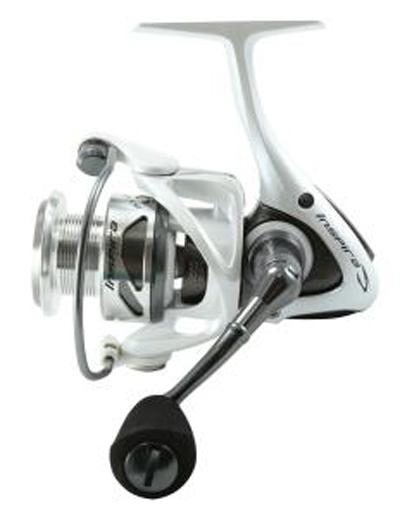 Lightweight and smooooth. Feels more expensive than the price tag.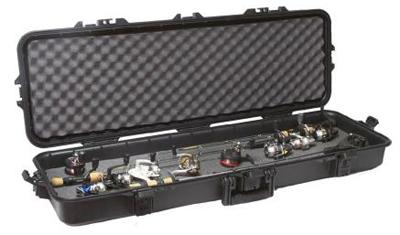 Holds 8-10 combos and costs less than one of your custom rods. Protect 'em.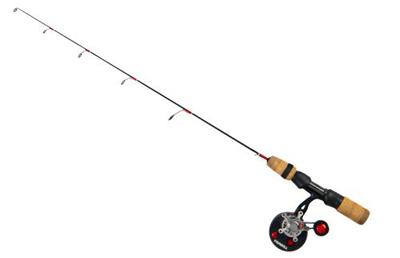 Great panfish combo. Far less line twist than traditional spinning combos, so jigs don't do the "death spin," but you can still pick up a ton of line with a single crank.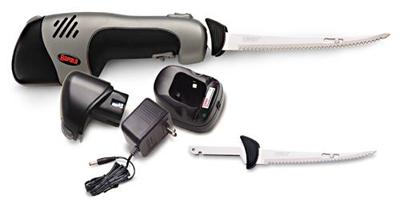 No cords to get in the way — makes filleting quick and easy. #FishTacos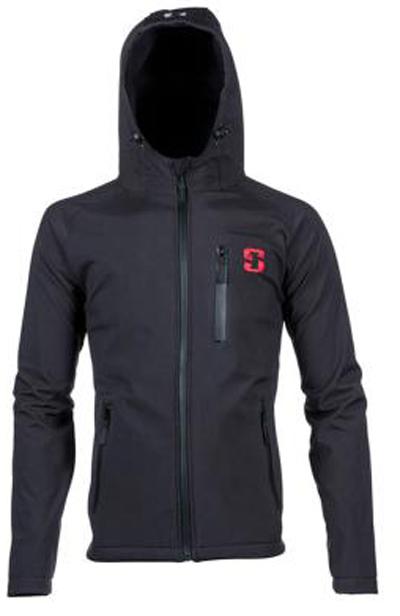 See: You CAN look good while fishin'. Will for sure be your new favorite hoodie.

Flawless! Perfect for the garage, cabin, anywhere, everywhere.
A life jacket you'll actually like to wear. Seriously, life jackets are useless unless they're being worn, and this is one you'll forget is even on.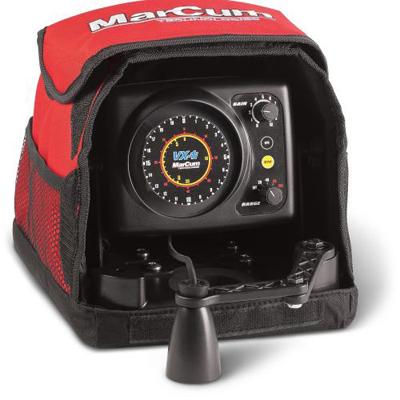 Entry-level price but has features more expensive units don't. It will for sure help you catch lots more fish.
Turns the TV in your fish house into an underwater camera. Color HD 720p = real life video games.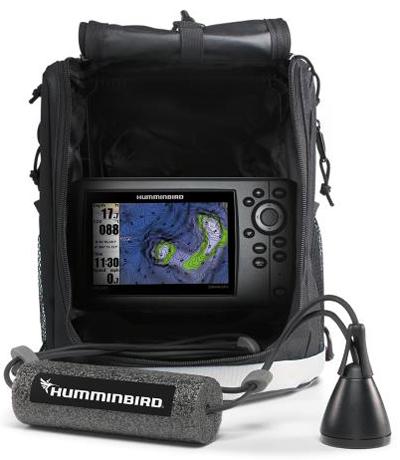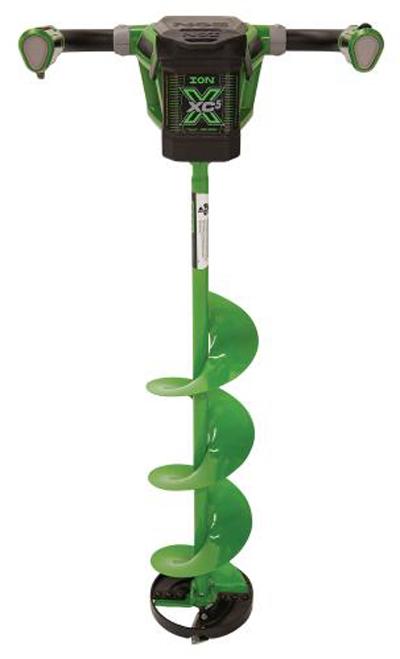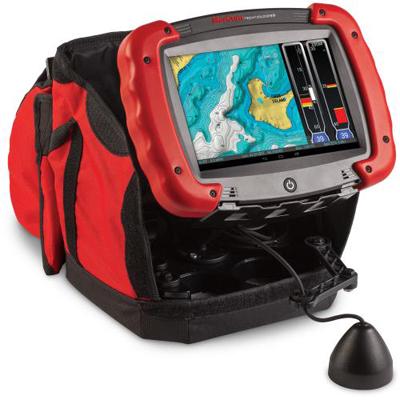 Drooooool…. If money is no object, get it! Has 3D mapping, a hi-def touch screen, UW camera module…you name it. Must…use…one…this ice season.
About Target Walleye