Today's Top 4


How to tell you're using the right bait.
Basically anytime they choke it like this. #Whammy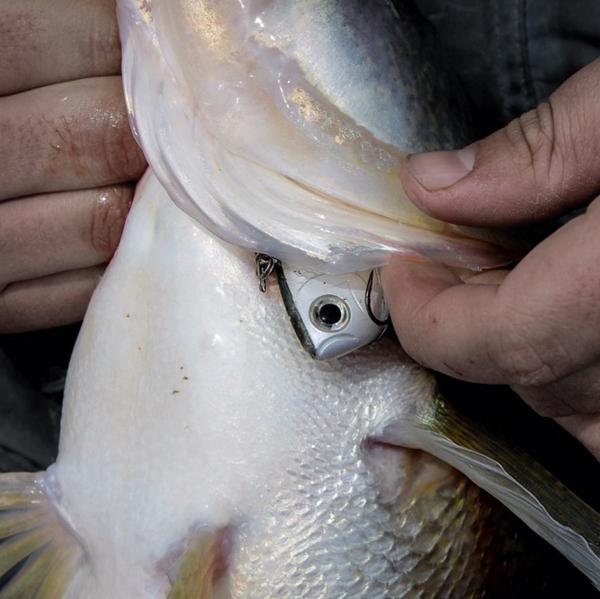 Think that guy was hungry?! That's a big #7 Rapala Rippin' Rap (pearl grey shiner) that was inhaled clear through the gill. TW's Brett McComas said, "We were able to clip the line and slide it out the bottom without injuring the fish." #BarblessHooks

What makes the Shiver Minnow different.

The Moonshine Shiver Minnow darts and glides like other jigging baits, but what makes it different is how it rolls over on the drop — like baitfish do — with a bit of slack. Here's how Tommy Kemos works 'em vertically:
> Let it hit bottom then pick it up a foot or so. Snap the rod up about a foot and continue that with a nice steady cadence. Snapping the bait up causes it to dart off to the side. On the end of that snap not only does it glide out, but it also rolls on its side.
> One of the keys to using the Shiver Minnow vertically is to use high-vis line. Not only can I see when that bait touches bottom, but when I'm giving it the snap…I can pay attention to any sort of bites I get on the drop [the line gets slack]. Also lets me pay attention to what the cadence is and be able to duplicate that when I get a bite.
Better to be Shiver-rolled, than #Rickrolled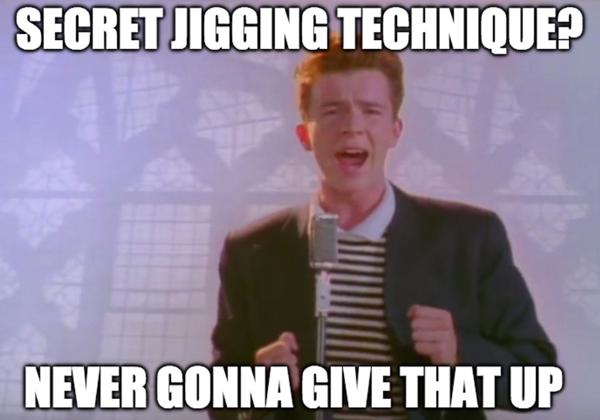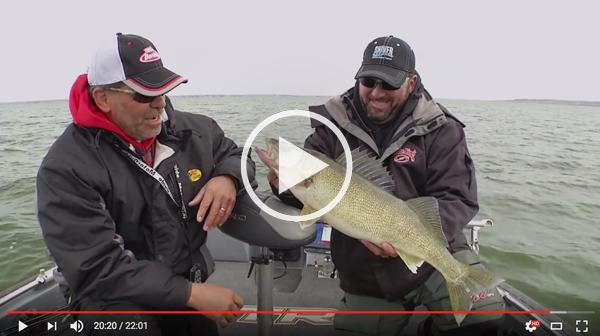 Who's got the meaner mug?
Nick Dunn's Lake of the Wood's lake trout: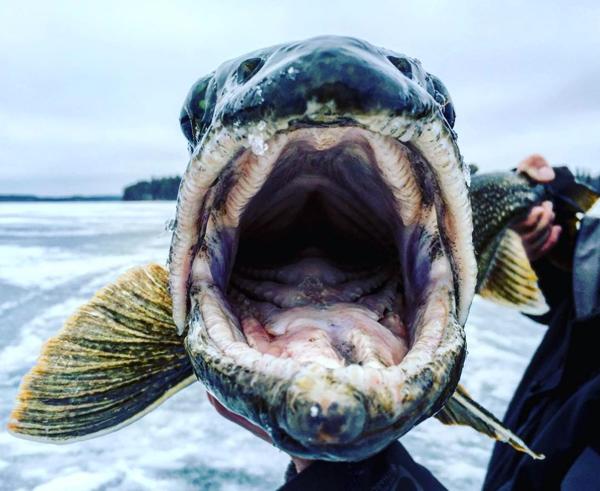 No getting that one back from Mr. Pike: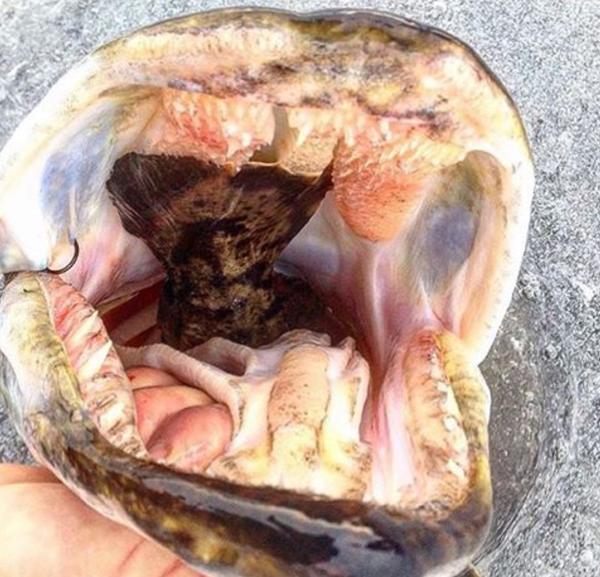 And the winner is…wally gator: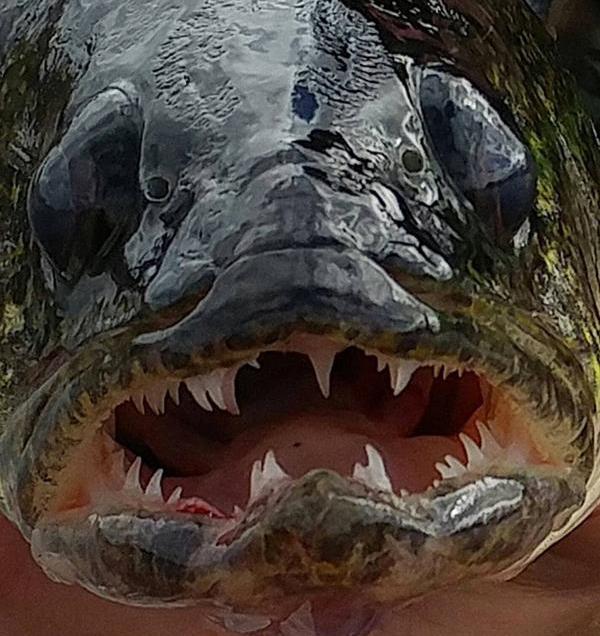 Show these pics to your buddy the next time they start complaining about their ouchie-bass thumbsies: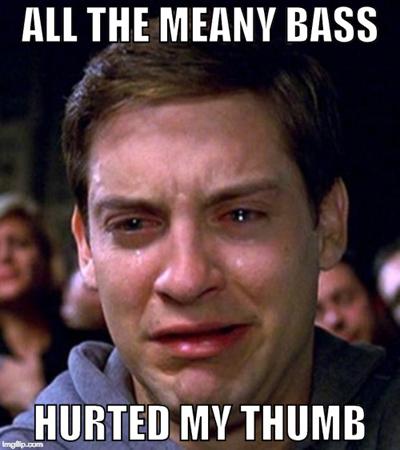 Lake trout eats 12″ tullibee…on camera!
Little-known fact: the word "tullibee" doesn't have a single "P" in it…. We're glad that a) Aaron Wiebe knows how to pronounce it, b) he had his Aqua-Vu HD700i recording for this fish, and c) the thing didn't take off his whole arm: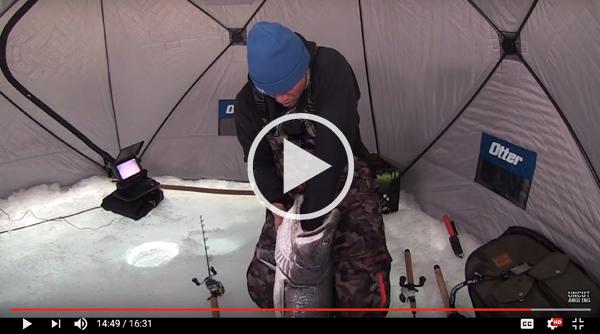 Sign up another ice-head!