If you're receiving this Target Walleye/Ice email — covering the best of walleye fishing during open water and the best of ice fishing during hard water — for the first time, a friend probably signed you up! Target Walleye/Ice is brought to you by Al and Ron Lindner, Jim Kalkofen and other walleye and ice fishing nuts like you.

Today's Top 5


MN walleye opener: Where the pros go.
Reached out to 5 of the top walleye pros from the 'Land of 10,000 Lakes' to find out which lakes they were headed to for the MN walleye opener this weekend and how they expected to catch 'em. Full write-up on TargetWalleye.com, but here's a peek:
Joel Nelson
Where: Pool 4/Lake Pepin and Leech Lake
How: "At either location, I'll probably be using rainbows/shiners presented a number of ways. On VMC Hot Skirt Glow Jigs for pitching shallow water and flats, or rigging them if fish are pushed deeper than anticipated."
Brian Brosdahl
Where: Leech Lake
How: "Northland Fire-Ball Jigs tipped with fatheads or Northland RZ Jigs with shiners. Firetiger, parakeet and parrot are traditional Leech Lake colors — all of that contrasting perch stuff is lights out."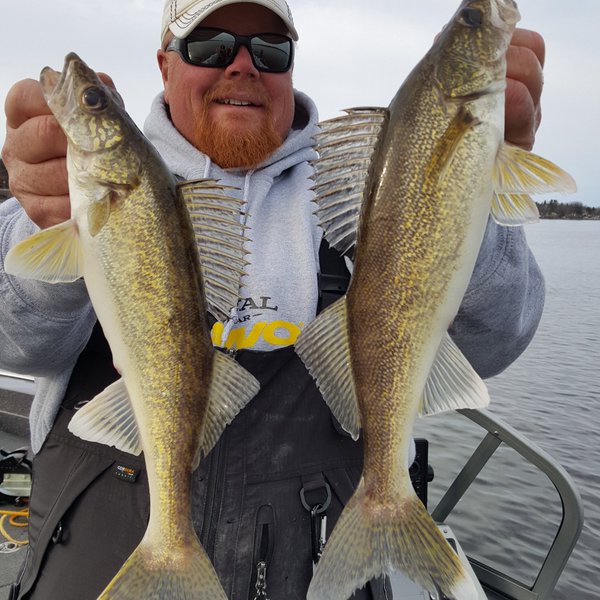 Jimmy Bell
Where: Big Stone and Mille Lacs
How: "…I'll concentrate on shallow water shorelines pitching Berkley Ripple Shads, and probably #5 Rapala Shad Raps. I'm assuming water temps will be in the 60s and expect to catch fish in the 3-6′ of water. Once you locate the fish, the bite can be hot and heavy in these shallow lakes."
Chip Leer
Where: Leech Lake
How: "I expect to find post-spawn walleyes scattered on sandy grass flats in 6-10′. It's pretty standard for me to fish Leech Lake early season with a Stand-Up Fire-Ball Jig tipped with a shiner minnow. Usually 1/8-oz and perch-imitating colors are best…."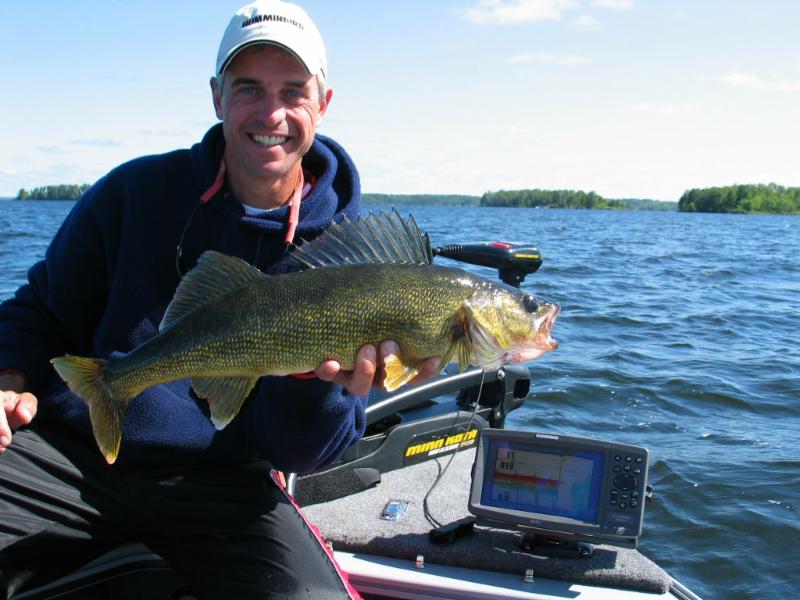 Will Roseberg
Where: Mille Lacs
How: "Trolling Rapala SSR bent-lip shad raps in blue/silver or natural perch colors. The SSRs allow me to troll them 100-130′ behind the boat — far enough behind to avoid spooking fish in water as shallow as 3-5′."

Two new state record perch were caught in different states…on the same body of water. Both fish came out of Lake Erie 80 miles apart from each other, and both weighed exactly 2 lbs 14 oz. #MindBlown
Dave Berg's egg-slinging OH record was caught casting from shore in Fairport Harbor: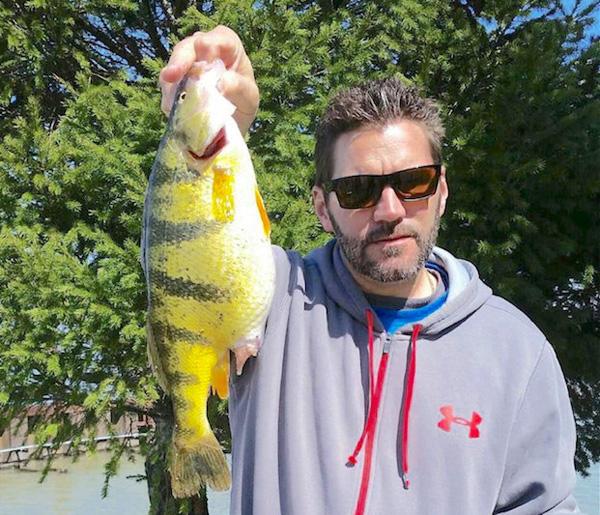 Brian Clark cracked this PA jumbotron out of Presque Isle Bay:
A guy could tear his rotator cuff trying to hold up perch that big. Paint this guy yellow with back stripes and it'd look almost the same: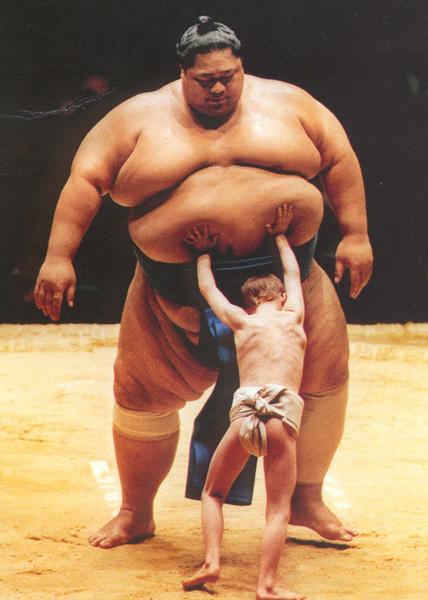 Here's why Matt Benson doesn't own a fingernail clipper: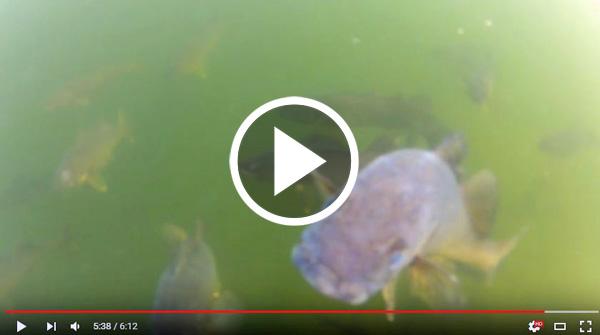 #FingerFood

Mustangs switching to Mercury motors??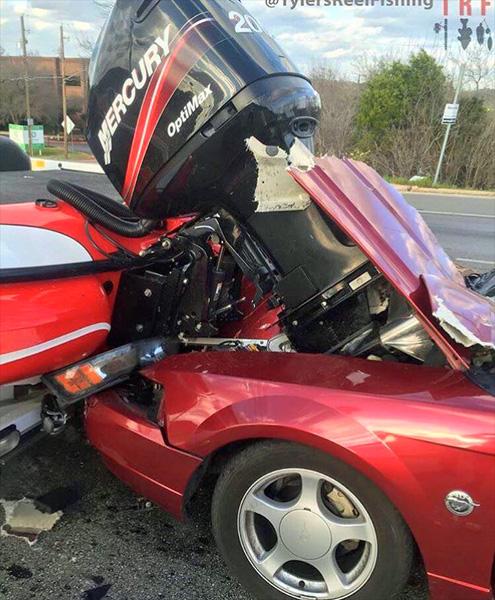 Ouch.

How seagulls mark waypoints.
Pretty much how they mark everything: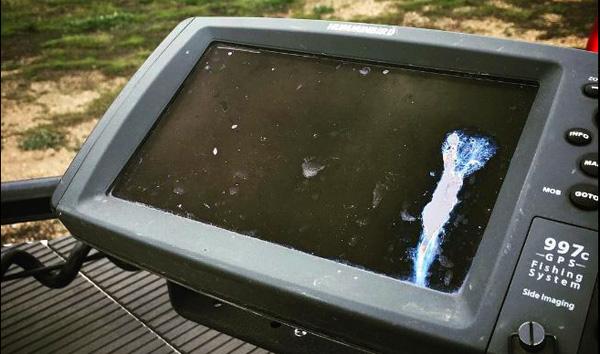 Eeeeeeeeeew.

News
1. MN: 10 million walleyes released on Mille Lacs.
2. ON: Walleye World Fishing Derby recap.
Richard Durston won $30K prize pack with this 12.89-lber:
3. SD: Locals feel ownership of their home water.
Expressing concern over needing to compete with non-local anglers for space on their waters… Nonresidents took home 27.2% of the total walleye harvest for 2015. #Tourism
> …estimated that about half the anglers on some of the bigger lakes such as Waubay, Bitter and Enemy Swim, are nonresidents. Five to 10 years ago 20-25% of the anglers on those lakes were nonresidents….
4. WI: Every inland lake has fish-consumption advisory…
…because of high levels of mercury contamination.
> "Larger walleyes, they're eating smaller fish and they will absolutely accumulate a large mercury burden."
5. SD: Walleye-tagging project in 5th year.
> "Research project to assess movement, mortality and the impact of anglers on walleye populations."
6. Jason Mitchell Pro Walleye Series rods (video).
Jason-endorsed, check 'em out.
7. How-to tie a simple snell knot (video).
8. Smooth Moves seat in action on big water.
Your back's best friend: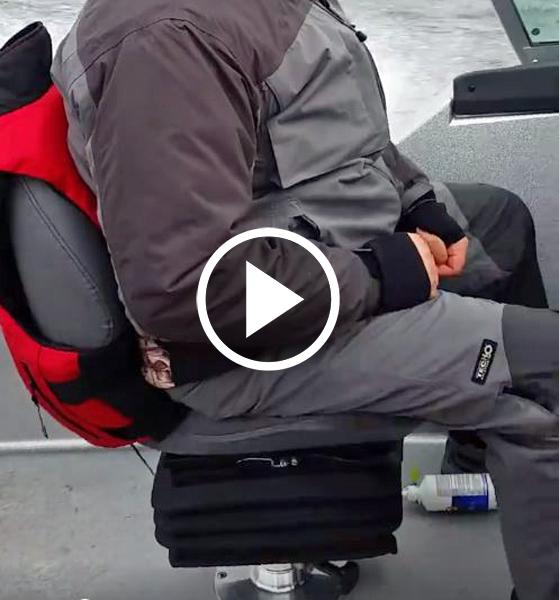 9. It might be time for a new fillet knife.
The guy next to you in the cleaning shack will thank you.
10. MN: DOT warning fishermen of construction zones.
Also watch out for Mustang drivers….
---
Great places to catch 'em

Quick tip from Brian Brosdahl on how to get more bites and less snags:
> Most people hook minnows through the lips, but there's a big problem — every time a weed or rock bumps the jig, you lose your minnow. Same when a short-biting walleye hits. When tipping with live bait minnows, I like to use a long-shank jig like the Northland Tackle R-Z Jig and double hook my minnows.
> Go in the mouth of the minnow with the point of the hook coming out through the gill. Bring the collar of the jig right up to the minnow's lips and then turn and hook it from the bottom through the back. This will make sure your jig is weedless and snagless — for the most part, anyway.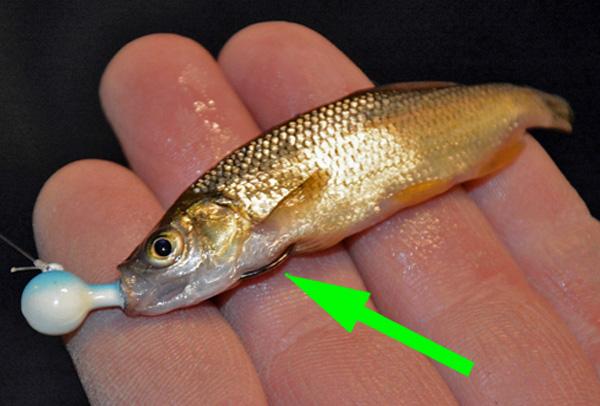 > You'll get those hooksets on the walleyes just trying to nibble on a half-minnow this way. It's easy to do and keeps minnows on a lot longer. In fact, I've caught multiple fish on the same minnows and they actually wiggle more when double-hooked this way.

---
Stuff you NEED to know about!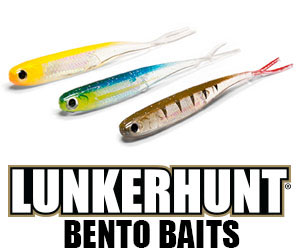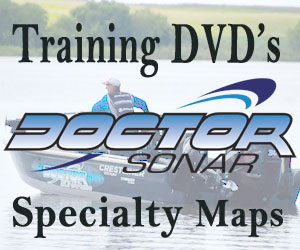 Target Walleye/Ice
brings you the BEST walleye and ice fishing news, pics, tips and events year-round, and is brought to you by Al & Ron Lindner, Jim Kalkofen and other walleye nuts like you!

TargetWalleye.com | Rapala.com | IceForce.com