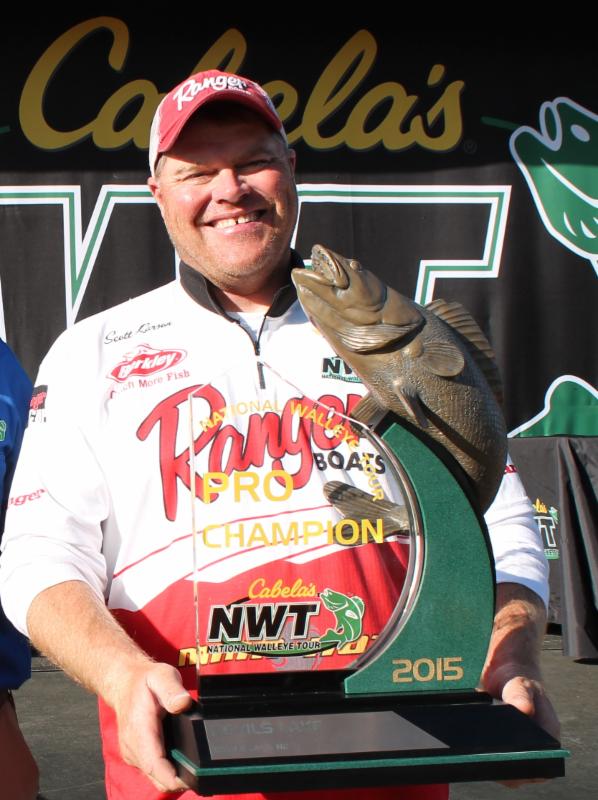 Scotty Larson and co-angler Clint Glass bagged 74.89 lbs of Devils Lake 'eyes to secure the win by 4+ lbs. He lost over 100 baits throughout the course of the week, but he traded that for $83,000.
Larson spent most of his time Jigging #7 and #9 Rapala Jigging Raps and trolling Berkley Flicker Shads and Rapala Jointed Shad Raps, targeting deep rockpiles with both presentations. He used straight 10/4 FireLine on the Jigging Raps, and 18-lb leadcore with a 20-foot 10/4 FireLine leader when trolling.
Here's a look at the baits he was using: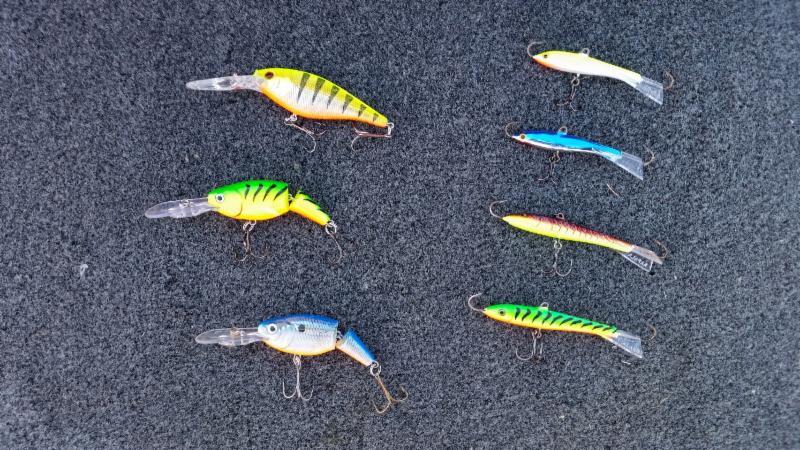 Jigging Rap colors = firetiger, blue chrome and redfire crawdad
Flicker Shad color = chartreuse growler
With mucho white bass in the system, Larson thought white would be super effective. Wasn't the case.
Key was slowing his trolling speeds down to 1.5-1.6 mph. This allowed his baits to stay tight to the structure when he trolled over drops that went from 13 to 17 feet.
More from the Championship:
> Gary Parsons: "Got to love anchoring your limit with a 28 and 31 inch walleye!"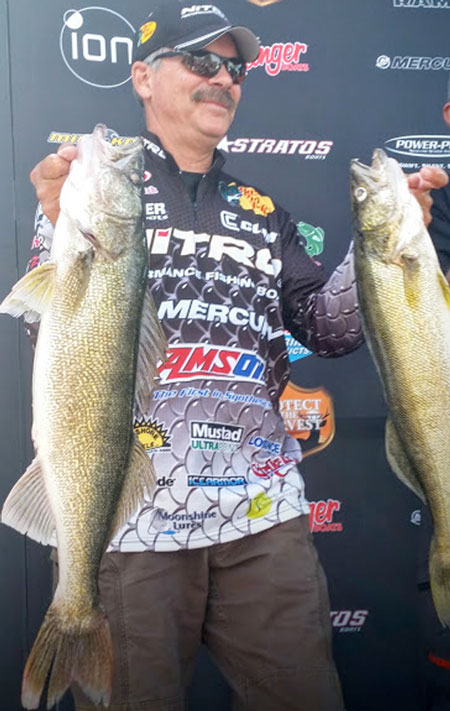 > Gary Maher had the lead heading into the final day thanks to this 33lb stringer: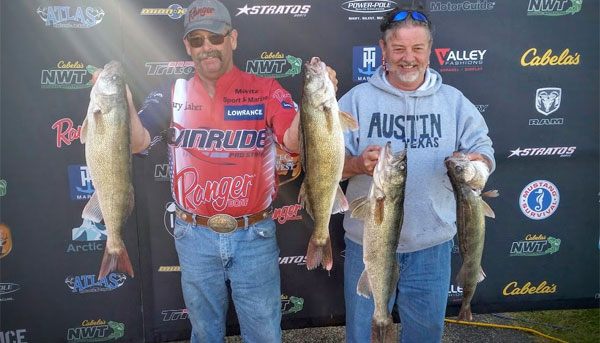 Mark Courts is the NWT AOY.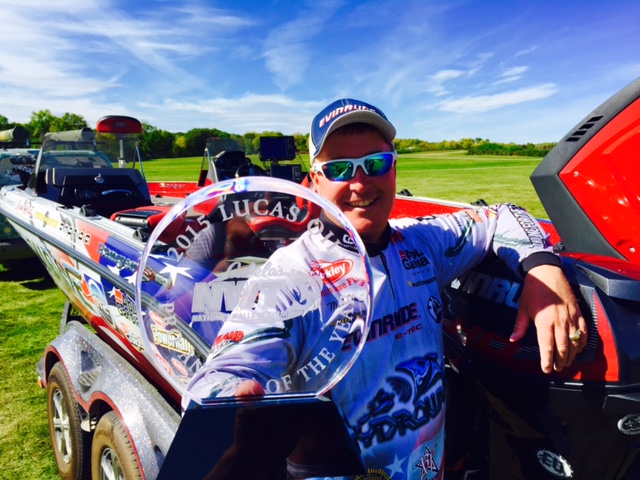 Walleye/bass double-threat Mark Courts wrapped up the NWT Angler of the Year with this fat bag: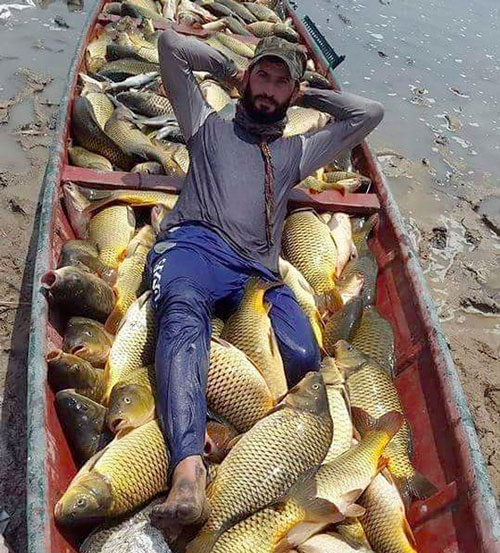 Oops, nope that's the wrong photo. Here's the right one: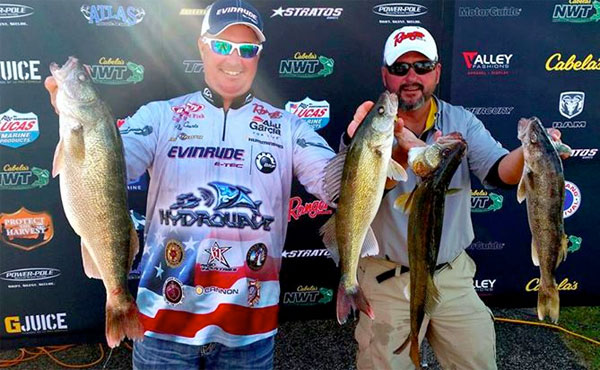 Check out this video of him recapping his season.
Congrats Mark! Now tell us walleye fishing isn't more fun than catching green fish….

Al Lindner on artificials-only.
Al said:
> In the last issue of Target Walleye there was an update on the MWC AOY race and the recent event on Cass Lake. Corey Heiser and Troy Morris won the AOY for the Minnesota division and never used live bait. To me, that was very interesting, as I've been experimenting with artificials only for the last number of years. I think this is a major statement.
> Many of you know that I'm a big fan of artificials in the world of walleye tournaments. There is a reason B.A.S.S. in its beginning years banned live bait, and I would say B.A.S.S. has been pretty successful in the support it has from the tackle, marine and tourism industries. The more that walleye tournaments do this, the more this sport will grow and prosper.
Let him (and us) know what you think about this here on the Target Walleye Facebook page.

Here's the perfect man-purse (is that an oxymoron?) for 'eye-heads.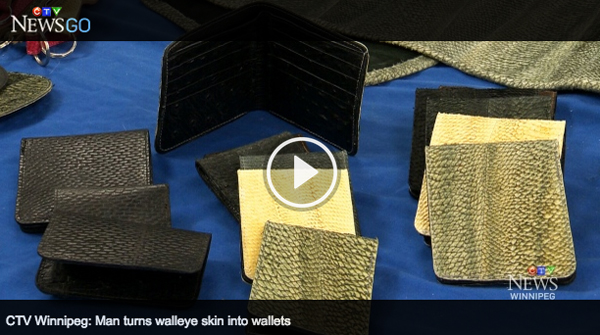 Yep, someone here at Target Walleye HQ will be getting one for Christmas…lol.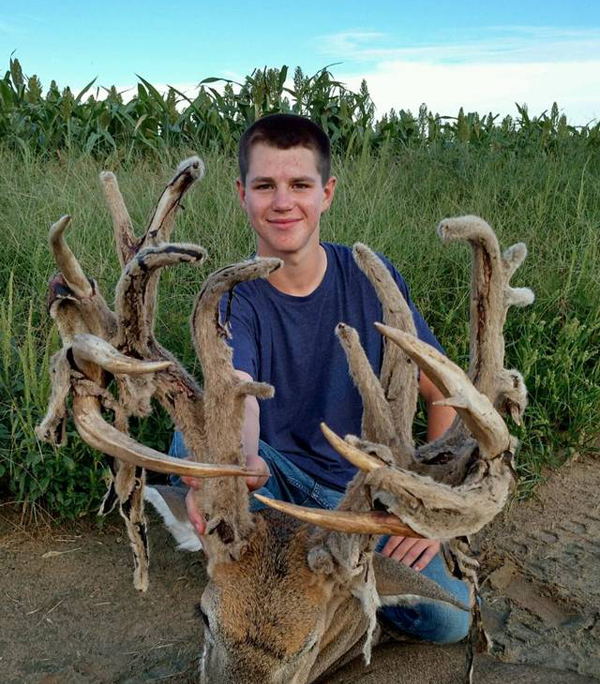 Yeah, we know this ain't a walleye, but it is the equivalent of a lifetime fish. Where: Big buck paradise, Stafford County, KS. How big: About 230 inches (!!) with 21 scorable points (!!). Gun: .300 Ultra Mag.
> "We have him at 21 scorable points, but with all that velvet on it's hard to tell what else he might have underneath."

News
1. MN: Lake of the Woods bite hot.
> Good numbers of eater and trophy walleyes being caught trolling crankbaits in 30-34′. Try west of the 9-footer, in front of Pine Island, 8 miles north of Graceton Beach and all around Lem's Reef. Some going across to Garden and Knight Islands in 22-25 or 28-32 feet pulling spinners. Try firetiger, gold, red or orange.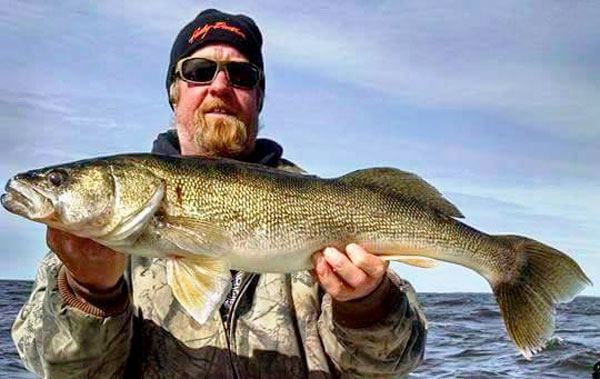 > Plenty of eater walleyes and saugers in the mix with crankbaits, spinners and jigs all producing. Walleyes starting to show up on the south shore and in the river.
> Rainy River: Walleye and sauger active in the evenings 18′ jigging. Use a crawler or a live minnow for an aggressive bite. Best colors pink or glow.
> Sturgeon active as well using a circle hook and gob of crawlers. Anglers anchoring for all species on the high side of a dropoff casting in. Best areas Baudette Bay towards Clementson. Pike active casting off docks pulling baits over weed beds.
> NW Angle: walleye bite active! On MN side, try areas of Oak and Little Oak Islands, points and gaps productive jigging with a minnow in 22-24 or 28-32 feet. On the ON side, crappie bite hot! Try 30-34 feet jigging with a minnow in deep troughs or off points over structure. Good muskie fishing as water cools.
2. Erie walleye hatch best since 2003…
…and another good perch hatch.
3. Lampreys at all-time low in Great Lakes.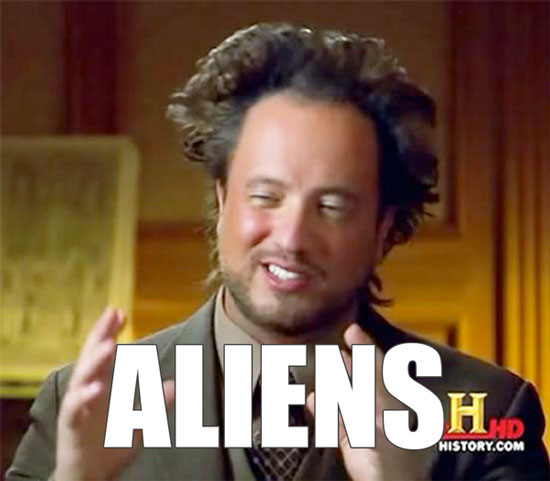 From MI-based ice-brain John Bacarella.
5. ND: License sales increased.
A reminder to always wear your shades.
…as endangered, even though eel biologists say it's not needed. Eels are everywhere and eaten by everything so that would be bad.
8. New Yeti Tundra 210 cooler deeper.
8 trillion microbeads pollute U.S. waters daily.
Stuff in shampoo and soap. Doesn't sound good.
_____
Click here to enter and win! And please forward the link!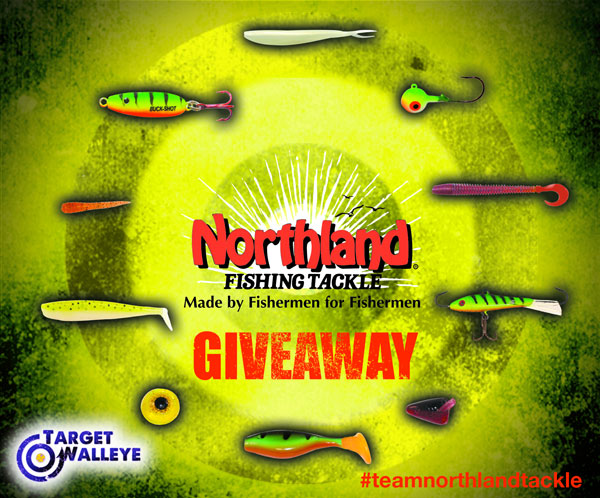 Events
Gull Lake, $10K payout to 1st.
---

'Eye Candy
Spey what?
Headhunters Fly Shop co-owner John Arnold and a Missouri River gravel lizzie: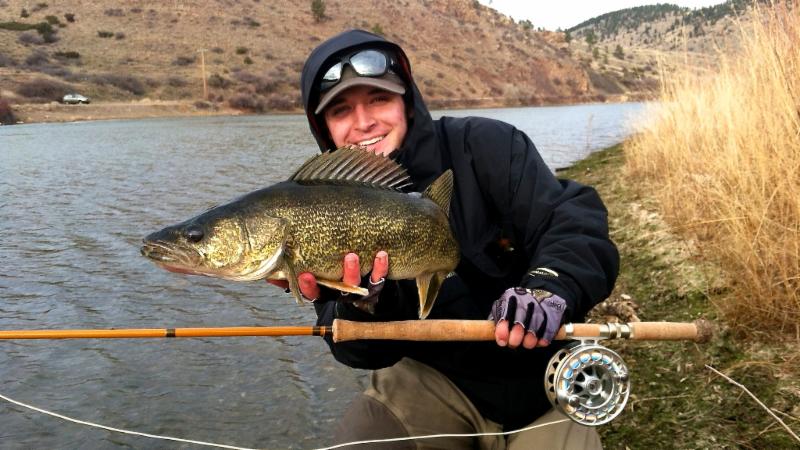 Jason Revermann:
> As the temperatures start to fade and the leaves begin to fall, I begin stepping up the size of my baits to catch more walleyes. The baitfish that these predatory fish are targeting have been growing all summer, and they're getting pretty big by mid to late September.
> After marking a school of baitfish, I will circle them and closely monitor my sonar for larger marks away from the baitfish. If you sit and fish within the school of baitfish, you'll deal with lots of small perch….
> I usually start with something aggressive like a Jigging Rap in a No. 5 or No. 7 size. These weighted lures are great for reaching the bottom quickly, and their horizontal presentation shows up great on your sonar. By paying close attention to how fish respond to your jigging action, you can fine-tune your presentation to trigger a strike.
> If the Jigging Rap is too aggressive then I will switch to either a jig and plastic or jig and minnow. Don't be afraid to use a big 4-inch minnow or larger. If you are still not getting bites, then try a livebait rig….

Quote of the Day
I'm so anti being pretentious.
– Brian Brosdahl. Also said:
> "I won't allow it, and the reason I'm like that is when I went to a show and wanted to talk to (a fishing pro) as a kid, the guy blew me off. And I'll never forget how badly he blew me off. He made me feel embarrassed just for approaching him."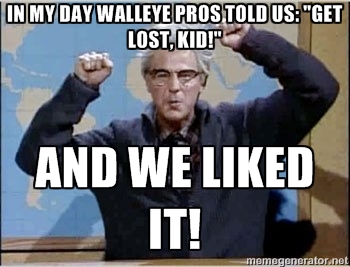 Shot of the Day
14.5-lb, 34-inch slobbosaurus!
Lake Ontario, pulling a deep-diving Storm ThunderStick over deep water.
Rumor has it that Canadian fisheries biologists have netted world-record class walleyes numerous times from Lake Ontario. Who knows what lurks in that big, big water?
Have you checked this stuff out yet?

---
About Target Walleye
Target Walleye
brings you the BEST walleye and ice fishing news, pics, tips and events year-round, and is brought to you by Al & Ron Lindner, Jim Kalkofen and other walleye nuts like you!
---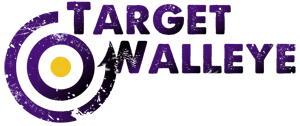 TargetWalleye.com | Rapala.com | IceForce.com