If you're receiving this Target Walleye/Ice email — covering the best of walleye fishing during open water and the best of ice fishing during hard water — for the first time, a friend probably signed you up! Target Walleye/Ice is brought to you by Al and Ron Lindner, Jim Kalkofen and other walleye and ice fishing nuts like you.

Today's Top 5

Shantel Wittstruck of Midwest Hunting & Fishing magazine stuck this colossal 'gill on Lake Nevuhtellya in northern MN (good spot lol). Munched a Clam Outdoors Drop-Kick Jig (red glow) in just 6.5 ft. Kind of looks like a pumpkinseed x bluegill hybrid??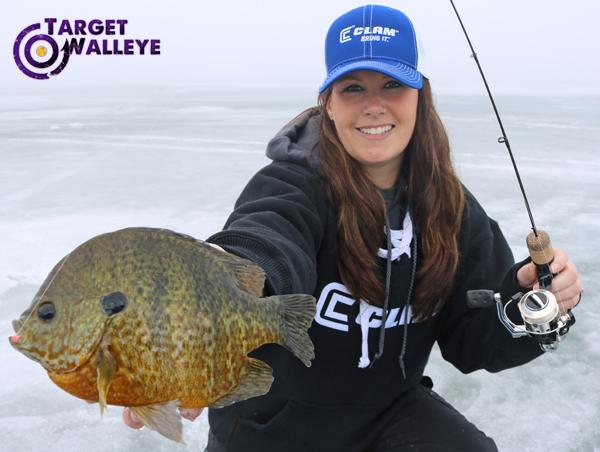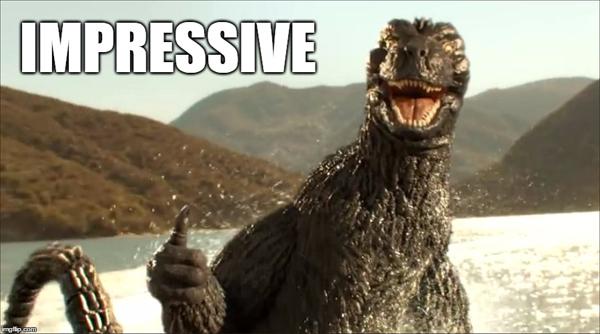 Lol.

The only time Ice Force pro Joel Nelson doesn't use Marcum's zoom feature is when he's fishing shallower than 5-6 ft: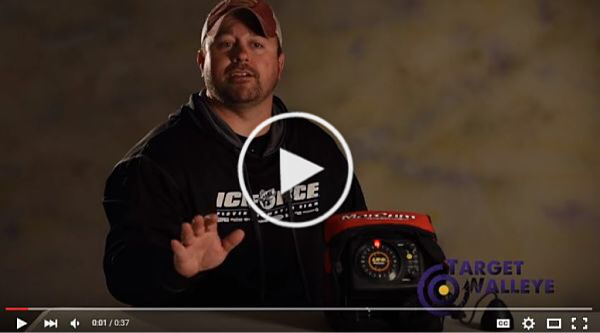 > "With a Marcum in zoom mode, the resolution and target separation increase. The best analogy is the digital zoom vs. the optical zoom in a camera. The digital zoom just brings the same image 'closer' in effect — whereas an optical zoom actually increases your ability to see in finer detail."
And if you wear these new Rapala 3D glasses, the fish will swim right out of the hole: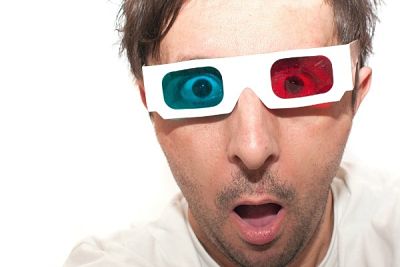 We knew it, ladies! (From here.)
> A study revealed that 46% of young American women (late teens to mid-twenties) find Tinder photos of men holding a fish more attractive than those of men without.
100% of them found walleye fishermen more attractive than bass guys too.
Okay we might have made that last part up…but you know it's true!
---

---

Ice Fishing
1. MI: 16-lber from Portage Lake leading local tourney.
Earlier this week we showed you a 15-lber that was somehow only in 2nd place — well here's why: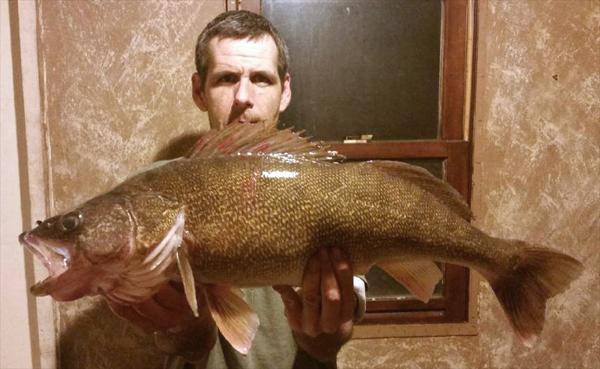 2. MN: Ottertail County ice recovery.
Props to the recovery crew.
3. VT: Angler breaks through on Shelburne Pond.
Warden also broke through while attempting the rescue, but it was too late for the fisherman. RIP fishing brother.
4. SD: Ice fishing league wrap-up.
5. 2017 USA Ice Team try-outs happening now.
News
1. Bays de Noc legend Kim "Chief" Papineau passes on.
He would always say: "If someone asks how you caught the walleye, tell them the truth 'cause they won't believe you anyway." RIP fishing brother.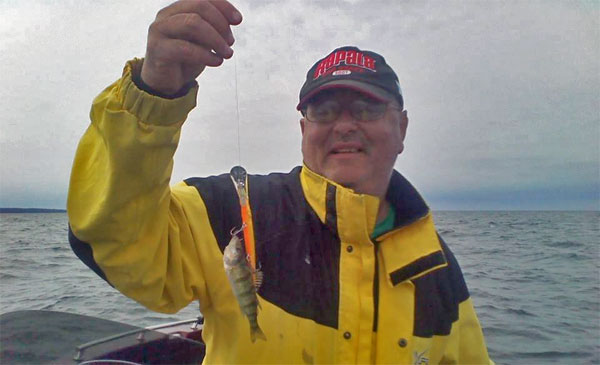 3. MI: 'Eye season ending for Saginaw River and inland waters.
4. MN: Volunteers needed for Mille Lacs hatchery project.
A chance to get in the boat with top walleye pros Ted Takasaki, Perry Good and Tony Roach to name a few! #DreamComeTrue
6. OH: Maumee River gold rush.
The walleye bite is kicking into gear!
7. WI: Chippewa Flowage eats props.
> "We found 227 pieces of motor. Mostly skags and prop blades. However we did find one old motor cover and one full prop with the prop shaft still inside! All of these relics came from one rock bar."
8. Regular vs. deep Shadow Rap Shad.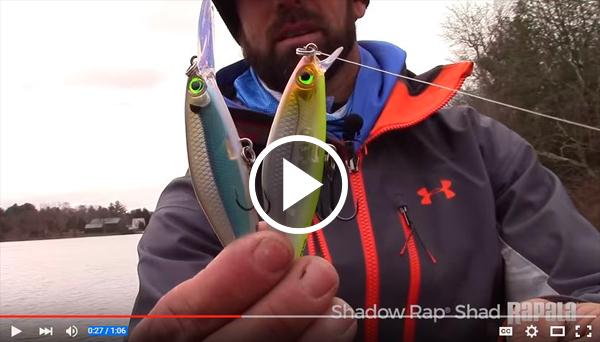 9. How to approach early season 'eyes.
10. The more humanely a fish is killed, better it tastes.
> "Researchers have shown that meat from stressfully slaughtered fish may have a shorter shelf life — and a worse taste — than fillets from quickly killed fish."
The 40 ft, 2.5 ton walter that symbolizes Lake of the Woods: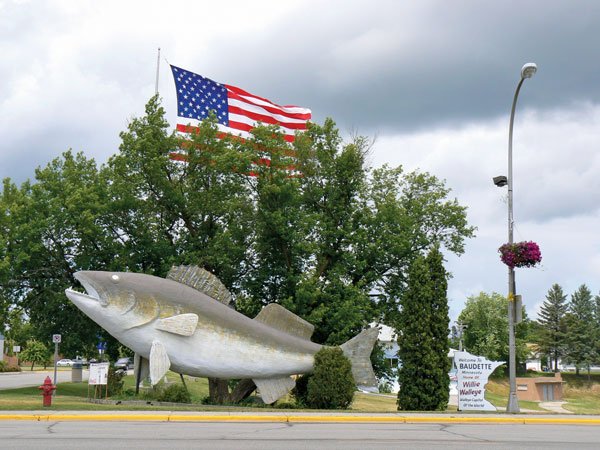 Fishing/Ice Reports
1. MN: Lake of the Woods.
> Fish being caught in 18-34′ in the main basin with nice saugers up to 17″. Reports of a decent morning/evening bite in 15-20′. Glow white or red and gold are the hot colors. Some anglers limiting out while others are able to catch enough for a fish fry. It's important to jig and work for these finicky fish. Some big pike showing up at Morris Point, Zippel Bay, Swift Ditch, etc.
> Fishing has been good up at the NW Angle with a morning evening shallow bite in 12-18′. Fishing in the mud and sand in 22-24′. Gold, pink and red working best. Resorts are finding crappies steady — small jigs or spoons tipped with minnow head or tail is working great. Ice fishing through March (depending upon weather), walleyes open to April 14.
The Rainy River on the border of MN and Canada is opening up as we speak — easily one of the hottest most anticipated walleye bites of the year! Chris Granrud of Rainydaze Guide Service explains the current conditions and various factors that impact the walleye bite: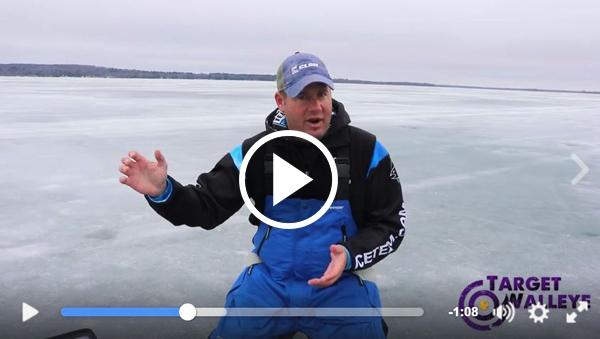 > Ice conditions are rapidly deteriorating — most resorts advise walking out only or not going at all as conditions are changing by the hour. It's time to think open water — upper basin coulees are starting to open and the famous walleye run will be starting soon.
---

---
> Consider a late-ice trip to Minnesota's Lake of the Woods for big pike — fish that routinely eclipse the 40-inch mark with a handful up to 48-inches each year.
> The optimal bite is typically the last 2-3 weeks before ice out. Some years that happens early, like this year.Other years, well into April. "Changes in depths around breaks, points, humps, and areas of current or flow can be key. Lots of good stuff from Pine Island to Muskeg Bay."
> Presentation-wise, It all starts with buckets of Frabill rail tip-ups, a 10″ auger, and a Stanley measuring tape — "I learned the measuring tape trick from a game warden friend years ago. It's great for getting a sense of the bottom composition. You can feel if it's rock or mud. And, when it comes to telling you depth, tapes don't lie. For $10 you've got a depthfinder you can put in your pocket."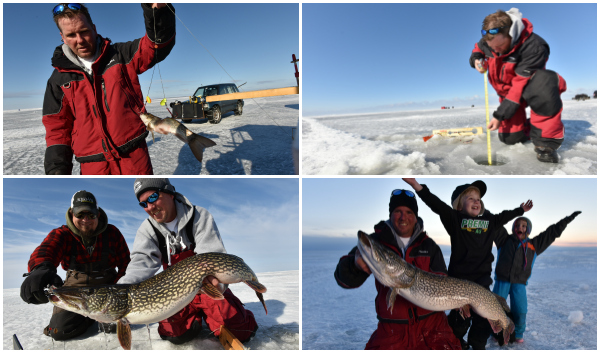 > Arnesen impaled a 12-inch sucker or similar-sized dead bait to the beaded and spinner-adorned Quick Strike Rig. "These big pike are feeding primarily on ciscoes, so big suckers and dead bait are often the ticket, but not all the time. Sometimes they'll eat hot dogs.
> "It's something we picked up from the guys in the Dakotas. Like everybody, at first we shook our heads — then we started catching big fish. And on those days when suckers or dead bait work better, you can grill the dogs."
Full article on TargetWalleye.com.
---

---
---
Today's 'Eye Candy
Would you like some pie on that spoon?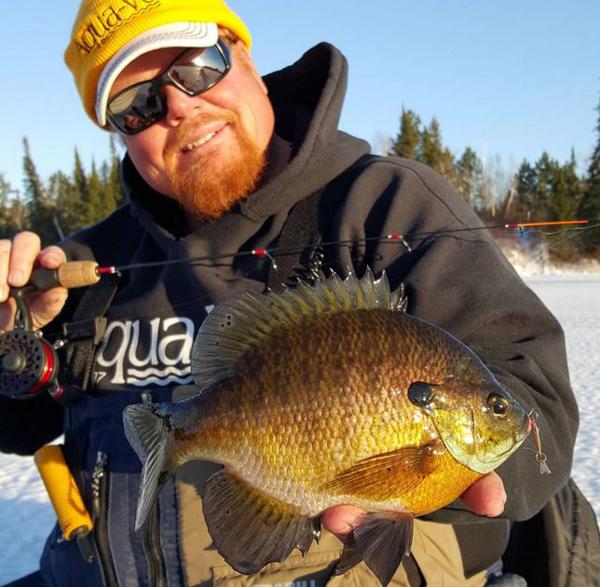 Bro caught it with a Northland Tungsten Sliver Spoon fished on a Frabill Bro Series 371 Straight Line combo.
---
What you need for ice fishing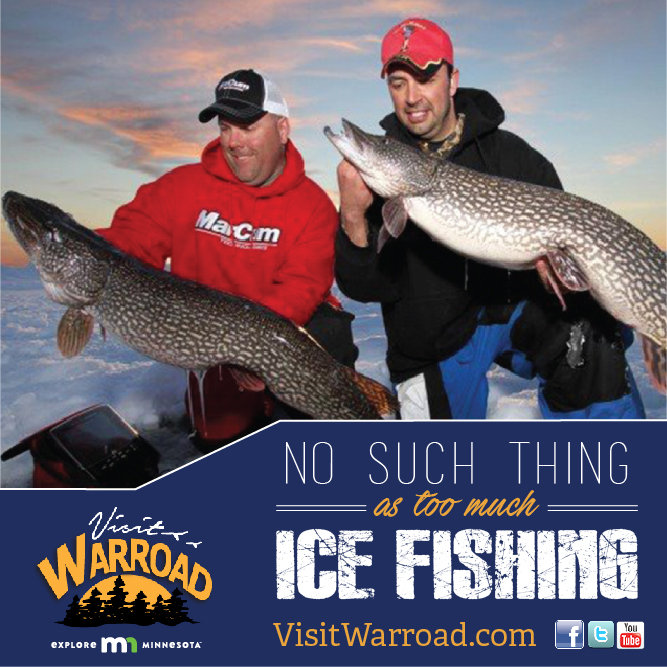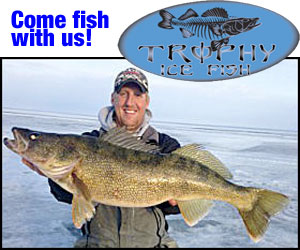 More great stuff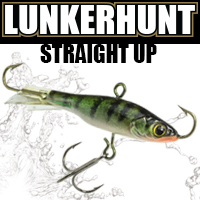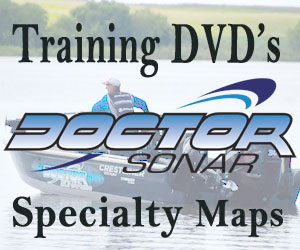 ---
About Target Walleye
Target Walleye
brings you the BEST walleye and ice fishing news, pics, tips and events year-round, and is brought to you by Al & Ron Lindner, Jim Kalkofen and other walleye nuts like you!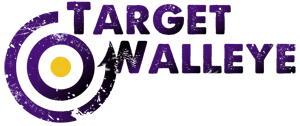 TargetWalleye.com | Rapala.com | IceForce.com