If you're receiving this Target Walleye/Ice email — covering the best of walleye fishing during open water and the best of ice fishing during hard water — for the first time, a friend probably signed you up! Target Walleye/Ice is brought to you by Al and Ron Lindner, Jim Kalkofen and other walleye and ice fishing nuts like you.

Today's Top 5


Mammoth ice melons of the week!
Can't stop staring at this 32″ Fort Peck hole-plugger caught-and-released by Mark Goyette. Couldn't get him to give up any details on how it was caught…don't blame him — they've cracked 8 'eyes over 30″ the last two seasons on a super secret technique: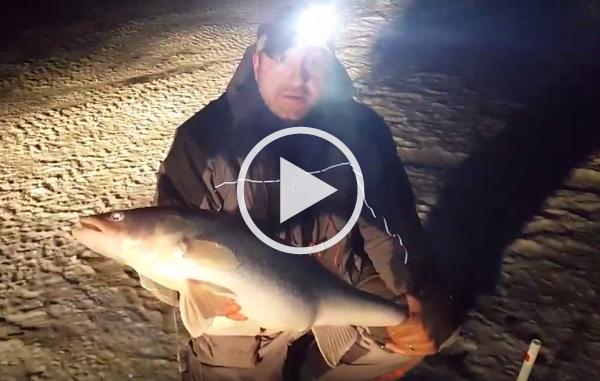 Jarek W. of Rodsbent Guide Service popped this finned-out blimp that measured a stout 28.5″ x 18″. Caught her on the always fishy #7 Rapala Rippin' Rap: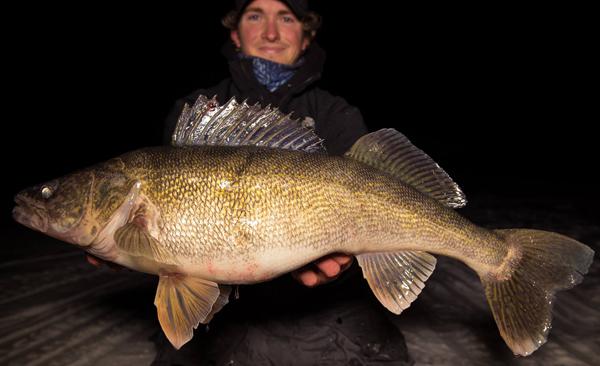 Are these the plumpest pair of 10-inch bluegills ever? Caught using Custom Jigs & Spins Diamond Jigs with the original Finesse Plastics. Yes please: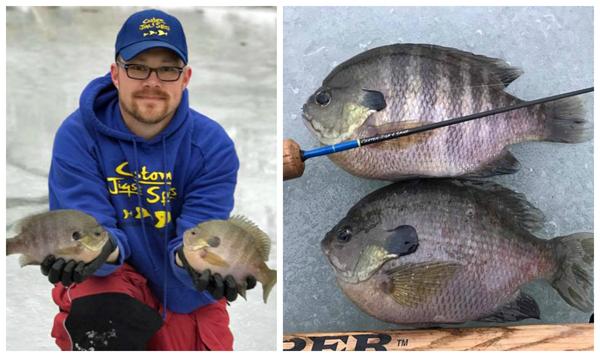 Joseph's 7-year-old son Nate is now hooked on fishing after wrasslin' in this 40.5″ MI gator — hit a shiner soaked under a tip-up. Awesome job bud: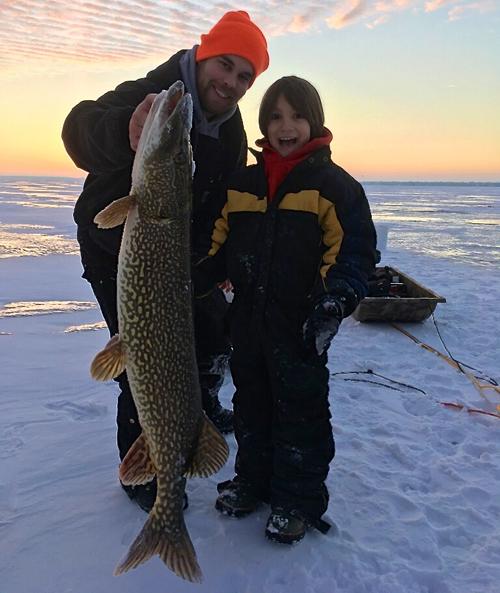 What's all the hype about tightlining?
If you're a panfish guy and have never heard of "tightlining," it's time to check into this filthy-good technique. It's no coincidence that most all of the top ice-tourney anglers are doing it. Here's how avid ice-nut and NAIFC tourney angler Anthony Rodriguez describes it:
> "Tightlining is a style of detecting your bites by watching the coils in your line as you pound the jig — watching as far down the hole as you can see on finicky days.
> "When you think you have a bite, drop the tip of the rod to see if the line floats…if it does, set the hook!!!"
Gotta watch Anthony's vid to really understand what the bite looks like: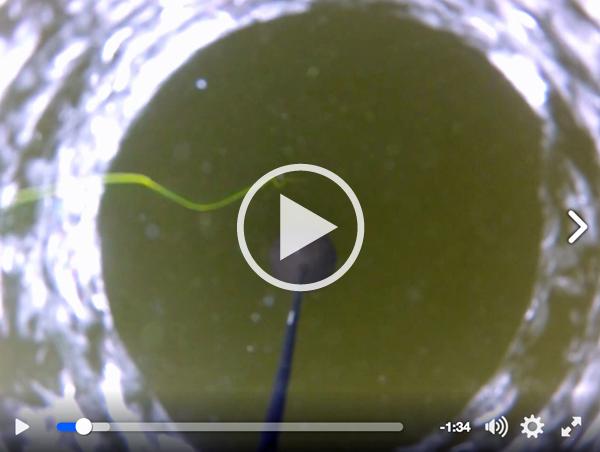 He prefers a shorter 18″ to 22″ rod to be able to sit closer to the hole, and chooses one that's: "Stiff enough to pound the jig — yet soft enough to not lose crappie."
Having a good 2- to 4-lb high-visibility line is key. A couple of fan favorites are neon orange Sufix Ice Magic and hi-vis gold Stren.
Heard it's a tough technique to master, can you handle it?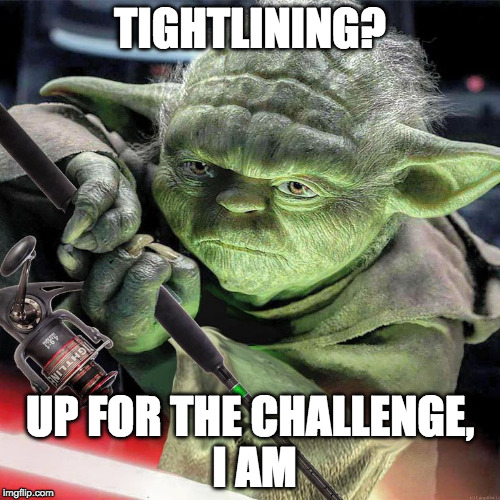 Using your flasher to read the mood of fish.
One of the best ways to convert "lookers" into "biters" is by using your flasher to read the fish's mood. It takes some on-ice practice to master, but making on-the-fly adjustments to your jigging cadence will for sure help put more fish topside.
When a mark begins to fade, pick up the pace and get aggressive with it to bring 'em back in — just like how waterfowl guys get back hard on the call. Then slow things down when the walleye (or flock) finally circles back.
Walleye wizards Joel Nelson and Tony Roach likes to seal the deal by playing a little game o' keep-away, slowly rising the bait and taking it away from the fish. Playing hard to get drives 'em crazy — watch those marks fly up: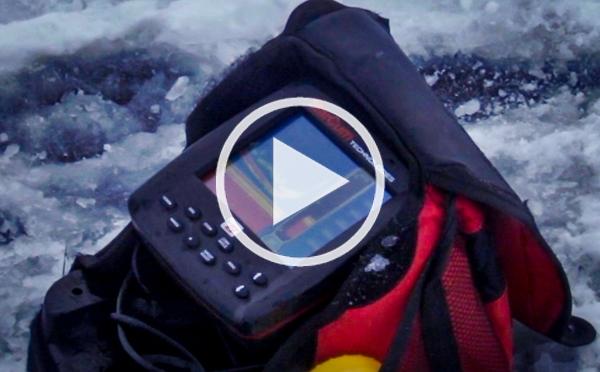 Wait – does anyone reeeeally know if it's supposed to be "musky" or "muskie?" Anyways…Striker Ice pro Nicholas Colangelo's first fish of 2017 was a toothy tanker: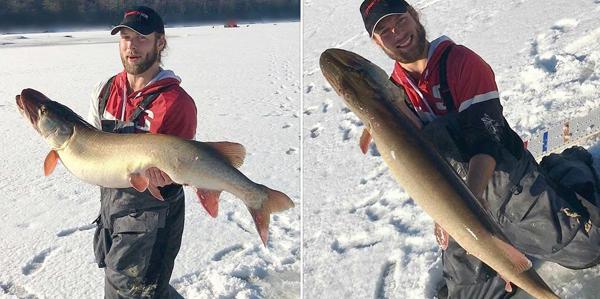 Saw the Muskie Bumper board in the background and realized it wasn't an accidental catch. There's a vid of him pulling it out the hole — thing was a wrist snapper: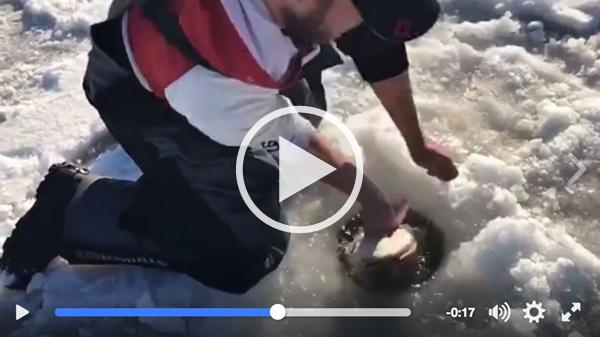 Why they don't hole hop in Russia.
Looks like a lot of work to catch a few shiners: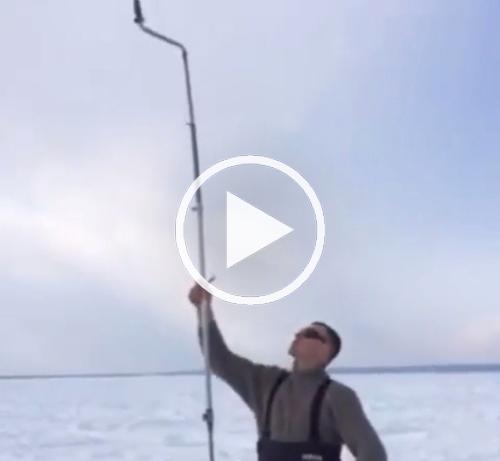 Here's the always-accurate Google translate of the vids description: "Physical education after the new year…will together monitor the favorite hobby."
Imagine how much more "favorite hobby" it'd be if they had a Strikemaster Lithium Lazer?! Which is actually impossible to hold and not look cool — right Nick Lindner?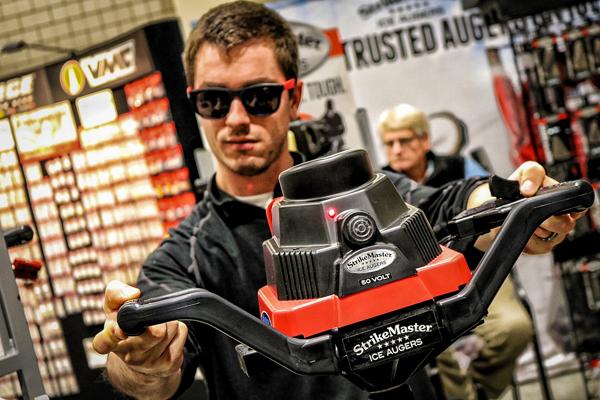 News
Even brain cancer can't stop Jared Stevens from getting on the ice — chemo in the morning and fishing by night: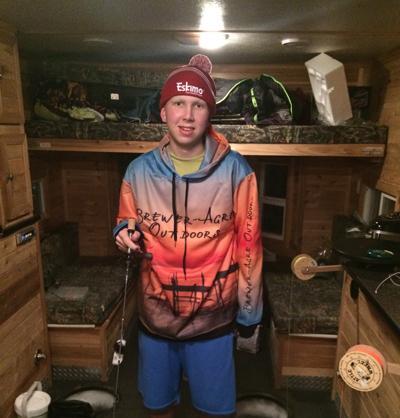 Jared's brother said he doesn't want to be handed any sort of a dream fishing trip or big box of tackle…instead:
> "All he claims to want is prayers and to help others! Life is his gift and he is living it to his fullest! Couldn't be more proud to call him my brother!
Sounds like he's doing well, God bless Jared and his family!
2. MN: Burbot record confirmed.
We ran the story a couple weeks ago, but now it's o-fish-al. She weighed 19 lbs 10 oz and was taken from Lake of the Woods by Brent Getzler. Congrats!
3. New Humminbird radar module.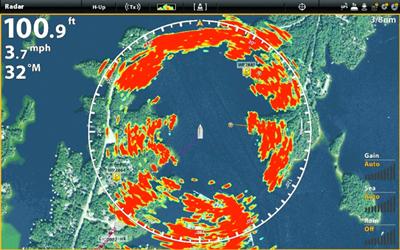 One of those "Why didn't I think of that?" type of products — called the Wind Jigger Rod Holder from HT Enterprises. Looks slick! Here's Tom Gruenwald breakin' it down: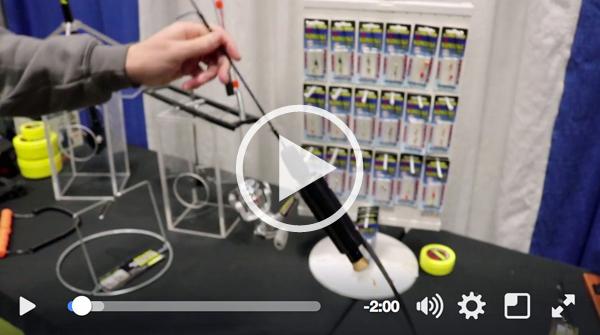 FishUSA has 'em in stock right here.
5. Off Shore Tackle Chinese knock-offs.
Just because it says Off Shore on the package, doesn't mean it's made by Off Shore Tackle or made in America:
> "…A wealth of Chinese-made copies of our products have hit the market and are primarily sold at mass merchants and through online retailers. Please make sure that you are buying from a repu dealer and that the products are actually manufactured by Off Shore Tackle of Port Austin, Michigan."
Especially important for you eBayers to watch out for. Probably the same company that makes that new "PolyStation," which only picks up AM radio:
6. SD: "Gone Outdoors" radio expanding.
Now in 5 states. Congrats to hosts/good guys Scott Brewer and Kyle Agre!
7. How to make Steve Pennaz giggle like a little kid.
Let him loose on a Mille Lacs mudflat with an Aqua-Vu HD 700i in front of him. Had 'eyes strolling in during his Facebook Live video. Looks like a blast: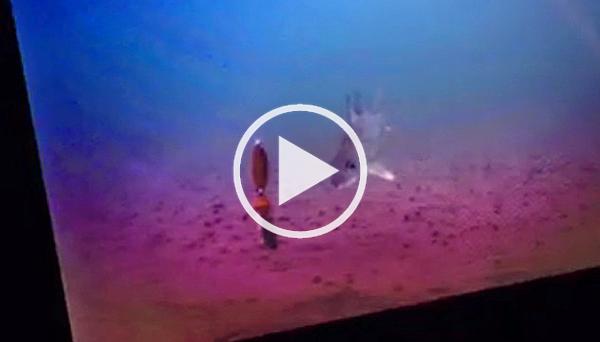 8. Why Perry Good runs a Lund.
More specifically the 2075 Pro-V Sport. SHARP lookin' rig: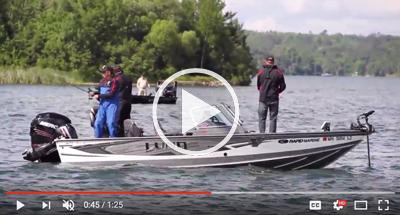 Let us know if you ever need someone to babysit it for you while you're out of town.
9. FishVerify app identifies fish with pic.
Also finds the local fishing regulations at the same time. Good idea but a lot of moving parts. Guess if they can make apps like Shazam do what they do, there's a chance.
Don't try to FishVerify your next northern rhinocerpike…your phone will explode like it's a Samsung Galaxy Note 7: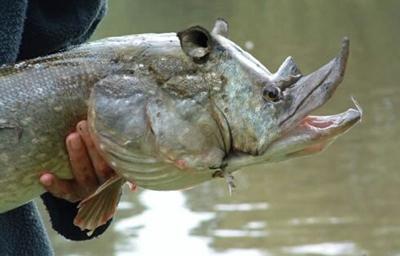 10. Mercury announces 5-yr warranty.
…can go 98′ down, take pics, be a fishfinder and even deliver a bait. Can't wait to hear the DNR's response on that lol.

Fishing Reports
> "We targeted fish on the north end mud flats in 26-31′. Fish moved in and out of certain pieces of structure throughout the day in waves. Steep breaks on points or inside corners seemed to be the best.
> "A 1/4-oz
Clam Leech Flutter Spoon
(gold) tipped with a minnow head produced most of the fish, but some came from a deadstick and shiner as well. We found good ice conditions with 11-13″ of ice everywhere we traveled"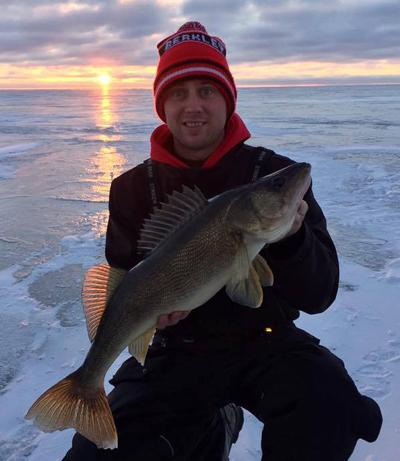 > Ice fishing has been good on the main lake (Big Traverse Bay with 24-31′ being best. Rattle spoons (glow red, pink and gold) tipped with a minnow head or tail has been the best for the jigging line. Use a plain hook or an ice jig with a live minnow for the deadstick.
> There's 13-19″ of ice on the lake and some resorts are allowing 1/2-ton trucks with wheel houses. "It's a day-by-day decision for each resort — work through them as their ice roads are monitored.
> Reports of excellent fishing and 14-16″ of ice in areas traveled by resorts at the Northwest Angle. The ice road from Young's Bay to resorts on Flag Island and Oak Island is open to vehicles. Resorts are fishing in 19-28′ with nice walleyes and saugers biting. Big ON crappies are being caught in 29-33′.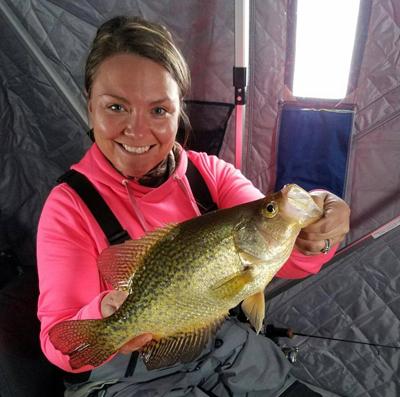 Great places to catch 'em
Sign up another fish-head!
If you're forwarding Target Walleye/Ice to a friend who loves to walleye-fish or want your fishing buddies to get these emails, just
send us
their email addresses and we'll take care of it! (We won't sell the addresses, use them for spam, etc.)

Sure they work right out of the package, but what's the fun in that?!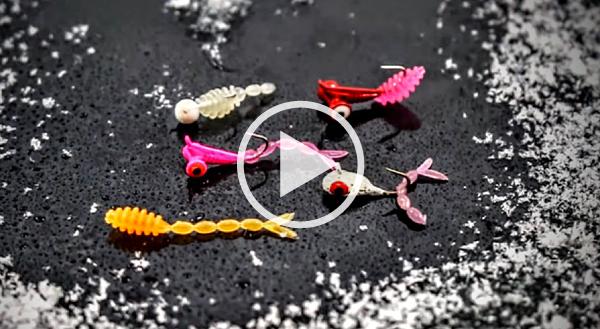 Tweaking plastics isn't just for panfish, it works great for hardwater walleyes too. Bro likes to dice up Impulse Smelt Minnows so that they rig flush on the new Northland UV Forage Minnow Dart — awesome looking combo: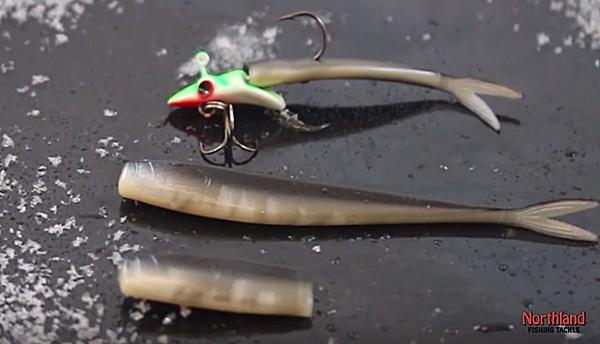 Today's 'Eye Candy
It's tough to beat the sweet jingle of a rattle reel! David Rossow got on a solid bell bite on Mille Lacs, MN over New Years: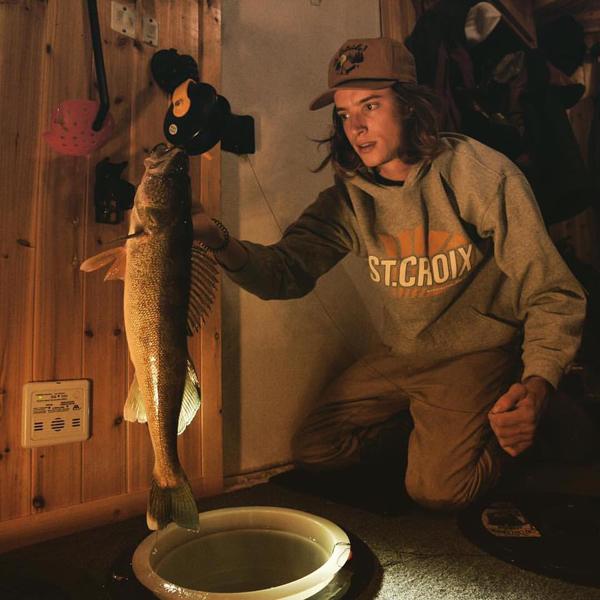 Check this stuff out!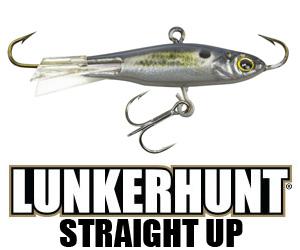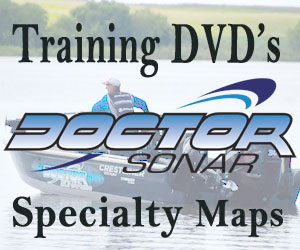 About Target Walleye
Target Walleye/Ice
brings you the BEST walleye and ice fishing news, pics, tips and events year-round, and is brought to you by Al & Ron Lindner, Jim Kalkofen and other walleye nuts like you!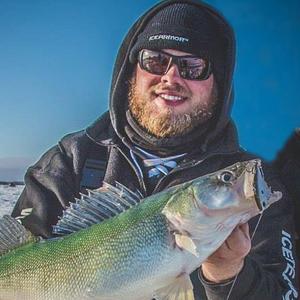 Brett McComas
is the main man for Target Walleye/Ice. He was plucked out of Brainerd, MN after years of wondering how in the heck people break into the fishing biz. He's in it now, but still can't answer that question. Brett is one of those guys who quit sports in high school because they were interfering with his fishing time…. Get him at
brett@targetwalleye.com

TargetWalleye.com | Rapala.com | IceForce.com