If you're receiving this Target Walleye/Ice email — covering the best of walleye fishing during open water and the best of ice fishing during hard water — for the first time, a friend probably signed you up! Target Walleye/Ice is brought to you by Al and Ron Lindner, Jim Kalkofen and other walleye and ice fishing nuts like you.

Today's Top 5


Greenback slugfest.
This 29.5″ greenback whale-eye was one of a 275-fish day (!!!!) for guide Matt Cornell's boat fishing out of Pine Falls, MB: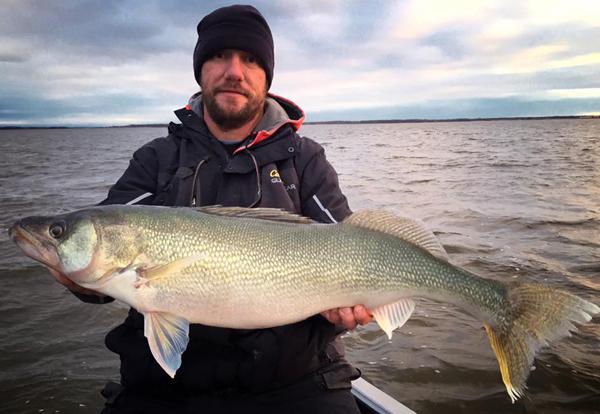 Caught 'em on a heavy dose of Clam Rattlin' Blade Spoons and Time Bomb Spoons tipped with salted shiners, also pitching Moonshine Shiver Minnows. Cool because most guys consider those ice-fishing baits and don't throw 'em until hardwater. FishUSA carries all of 'em: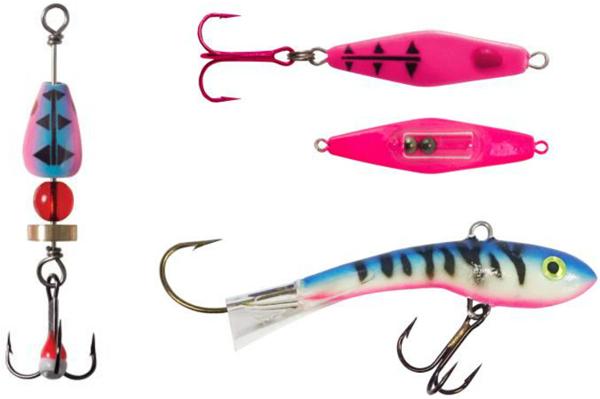 > "Probably the best numbers day of walleye I've ever had, especially considering there were only 2 anglers. The smallest fish was 17″ — was honestly mind-blowing. I have salt burns from the shiners lol — we went through 11 tubs of bait."
Here's what the bottom of Matt's boat looked like at the end of the day: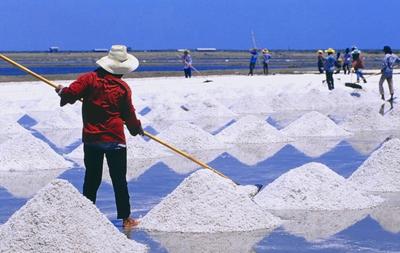 Check out this portly feller — not you Josh Wetzstein — the tusk-less walrus you're hoisting up: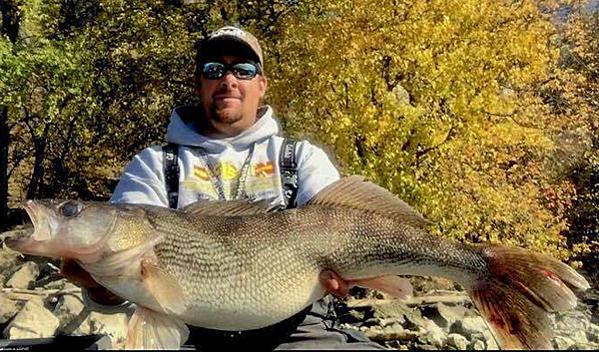 Les Wolfe stuck this Rainy River rock melon pulling a Rapala Flat Rap (chrome) upstream on lead: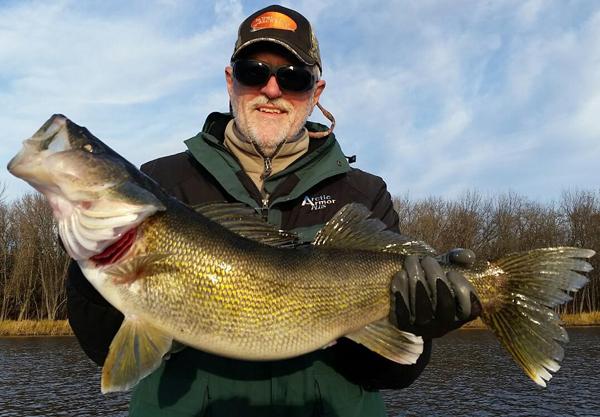 Rainy Lake kicked out a 40-fish day for Scot "with one 't'" Hanson including this 29″ Goldenosaurus Rex: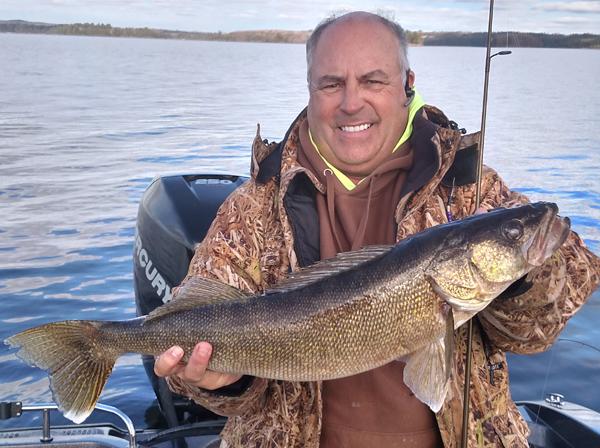 Fall walleye crankbait selection.

Capt. Robert Claus is chillin' with the birds and casting crankbaits on WI rivers. He talks about the importance of "matching the hatch" and a few things he does to switch it up when walleyes aren't exactly jumping in the boat: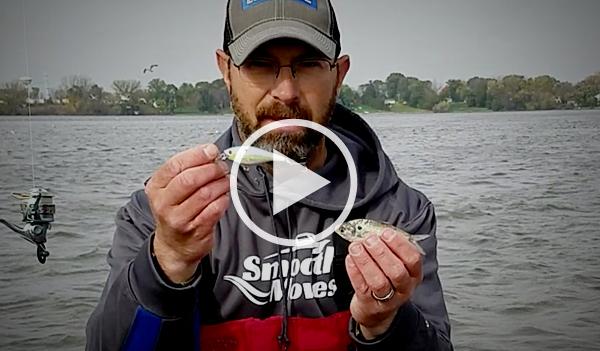 Mille Lacs open to winter walleye fishing.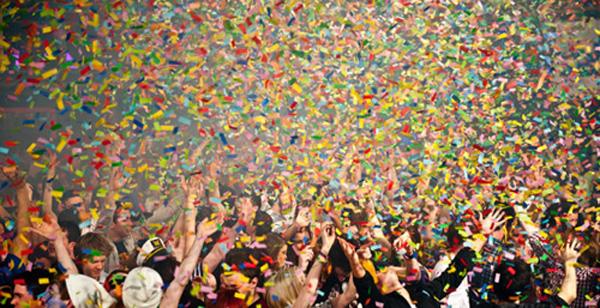 It's happening whether there's ice or not starting Dec 1. They're going to allow anglers to keep one walleye 19-21″, or one over 28″. More importantly we're actually allowed to target them:
> "The key conservation goal of conserving the abundant 2013 year class was achieved, with minimal fishing mortality occurring during the past year and key population benchmarks successfully met.
> "Ice anglers/spearers can also keep 5 northern pike with only one over 30″, but must have caught/speared two northern pike under 30″ before keeping one over."
A ton of interesting info right here on why Mille Lacs is being managed the way it is. Check it out and stop bugging Donny P with all your Qs: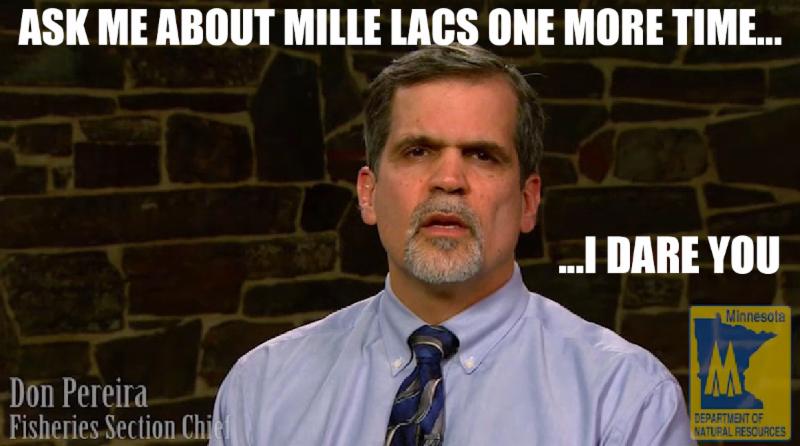 Soft-plastic tweaks to trick-out tungsten jigs.
Everyone knows tungsten jigs drop quicker, but tourney guys also love how tungsten helps animate their plastics. It moves and responds much more quickly underwater, giving you more control and more action.
There's a lot more to ice-fishing with plastics than you'd think. You can check out all the tweaks in the full write-up here, but a few excerpts below:
> NAIFC angler Shawn Bjonfald: "Most of the best anglers I know thread their softbaits onto the hook, like a bass grub, rather than nipping them through the head. Shows fish a much more streamlined, natural presentation.
> "Add a dot of superglue on the jig collar and your durability factor skyrockets."

> "When fishing an ultra-thin softbait, such as a Wedgee or Micro Noodel, we like to use ice fishing's version of a Texas rig. It's a killer move for presenting tiny softbaits naturally and working cleanly through vegetation, wood or fish cribs.
> "Thread the bait onto the jighook, maybe 1/8″, turn the hook and reinsert it another 1/4″ or so toward the tail. Push the hook point all the way through, exposing only the point — as opposed to hiding it in the plastic. You get a perfectly straight presentation that stays on the hook, pins fish, and yet won't tear the material."
Awesome idea for the weeds. Come on bass guys, we want more — put those thinking caps on! Another unique tweak is what's called "3D jigging." It's stacking and mixing multiple plastics onto the same jig:
> "…first sliding one or two sets of
Nuclear Ant Legs
(a spiderlike microplastic) onto the jig shank for a collar-effect. He then threads a
Wedgee
, finesse plastic or live larvae onto the jig. The result is a morsel that moves on multiple planes — fine legs quivering in one direction and sliver-thin tail shaking in another."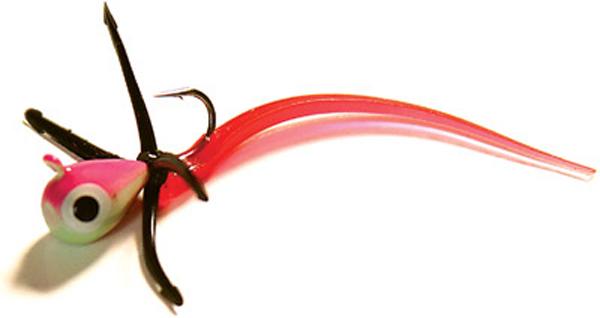 Check out what a few different combos look like underwater: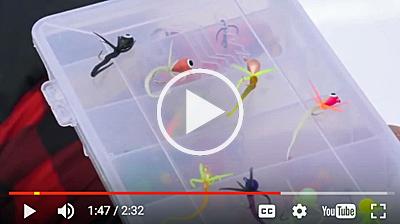 News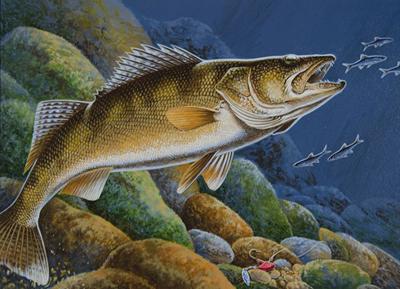 Not only that, Timothy Turenne won all four state stamp contests he entered this year. Only one he didn't win was the pheasant stamp, which he didn't enter because he won it last year! #DudeCanPaint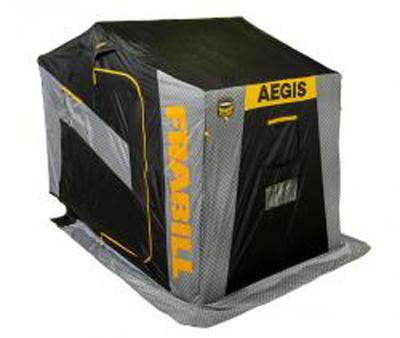 Love the SideStep entry instead of stepping over lines, heaters and holes. Also has a built-in rod locker under the bench seat.
…all filmed with a standard Aqua-Vu camera. If this doesn't get you pumped for ice, nothing will: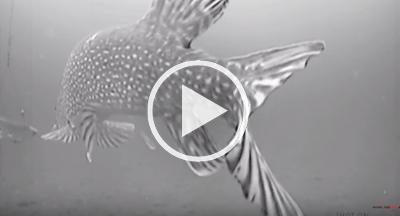 Time to bust out the Johnsonville Brats in celebration! There's no denying the passion.
If it even catches you one more fish than the other guy in the boat, it's worth it.
From the U.S. Swim School Association:
Brace yourself: This may be difficult to do at first but due to the immediate change in body temperature and shock from the cold water, the body's immediate reaction is going to be to gasp for air and hyperventilate. Breathing in the freezing water increases the chances of drowning.
Keep calm: Do not flail your arms — this will release more body heat. Panicking will do nothing, keep your head above the water and grab onto the ice in the direction you came from.
Do not undress winter clothes: Keep winter clothing on while in the water, it will not drag you down. It will help keep in body heat and any air inside the clothing will help you float.

Get Horizontal: Once you've gotten most of your upper body out of the water, kick your legs as strongly as possible in hopes of getting yourself out of the water and onto the ice.

Roll onto the ice: Do not stand up, roll over the ice once you're out to help prevent more cracks in the ice and from falling in again.

Retrace your steps: Once out and far enough away from the hole, trace your footsteps back to safety. Take it slow because your body is still dealing with the effects of the freezing water.

Throw, don't go: Never enter the water to rescue someone. If someone is there to help you it is safer for that person to throw a branch, coat, or rope into the water, wait until you grab hold and then tow you to safety.
Get Warm: Once out of the water seek medical attention to bring body temperature back to normal.
Luckily no one will be able to tell that you peed your pants! #ScaryStuff

Fishing Reports
> One of the best bites of the year in 15-20′ with a jig/minnow all along south shore: Twin Islands, Pine Island, Long Point, Zippel Bay and up north near Garden, Starren Shoal and Hay Island. Gold and bright-colored jigs tipped with a shiner….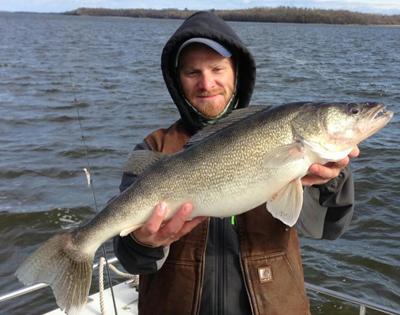 > The shiners are still running, and many big walleyes are being caught on the Rainy River. The fishing has been excellent in 10-25′ with the go-to being a jig/shiner. Hot pink, bright orange, gold and glow have been the best colors. Adding a stinger hook can put a few more in the boat.
Pete Harsh of Mitchell's Guide Service:
> "A limit of greenheads in the am, and a limit of walleyes in the pm. Fishing has been very good — some very hefty walleye and northern pike have been caught by our customers along with limits of eater walleyes in the 15-21" range.
> "Vertical jigging on structural and in current areas has been best.
Rapala Jigging Raps
, jigging spoons and traditional jig/minnow combos are producing well. Glow or UV colors will get you more bites."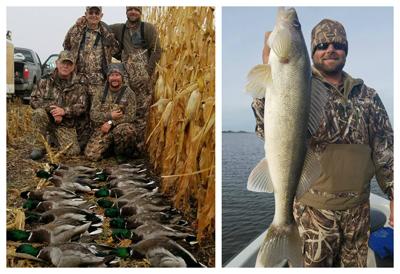 #CastAndBlast
Great places to catch 'em
Sign up another fish-head!
If you're forwarding Target Walleye/Ice to a friend who loves to walleye-fish or want your fishing buddies to get these emails, just
send us
their email addresses and we'll take care of it! (We won't sell the addresses, use them for spam, etc.)

Safety on the water should always be the #1 priority, but it's especially important in the fall when water temps plummet. The guys from Brewer-Agre Outdoors add a second layer of protection by wearing flotation suits under their PFDs: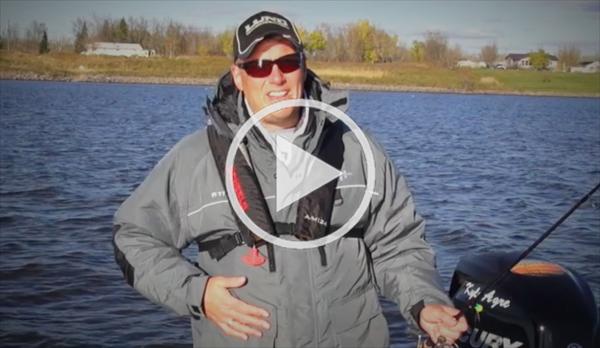 Check out Striker Ice suits right here.

Quote of the Day
Okay Yeti buddy — we're going to give you the waypoint, you can come retrieve your boat!
– Uncut Angling's Aaron Wiebe shouting out to a random guy at a gas station who tipped him off about a sunken boat somewhere in an eastern MB lake. Sure enough Aaron used his Humminbird Side Imaging to not only find it, but to pluck giant crappies right out of it. All on video right here.
Check this stuff out!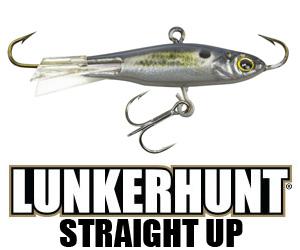 About Target Walleye
Target Walleye/Ice
brings you the BEST walleye and ice fishing news, pics, tips and events year-round, and is brought to you by Al & Ron Lindner, Jim Kalkofen and other walleye nuts like you!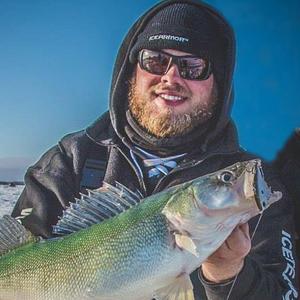 Brett McComas
is the main man for Target Walleye/Ice. He was plucked out of Brainerd, MN after years of wondering how in the heck people break into the fishing biz. He's in it now, but still can't answer that question. Brett is one of those guys who quit sports in high school because they were interfering with his fishing time…. Get him at
brett@targetwalleye.com

TargetWalleye.com | Rapala.com | IceForce.com