If you're receiving this Target Walleye/Ice email — covering the best of walleye fishing during open water and the best of ice fishing during hard water — for the first time, a friend probably signed you up! Target Walleye/Ice is brought to you by Al and Ron Lindner, Jim Kalkofen and other walleye and ice fishing nuts like you.

Today's Top 5


Best ice celebration of the year?
Check out this gargantuan lake trout caught/released by the Hang Loose Outdoors crew — fought it for over an hour!!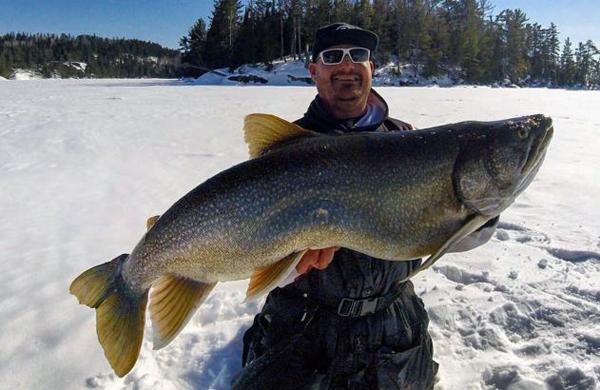 The 36-lb (42″) laker ate a 5″ Savage Gear Sandeel in 58 ft of water — fishing a steep rocky point adjacent to a huge flat bay somewhere in ON. They caught the full battle on video — can't fake that kind of excitement and raw emotion. Check it out: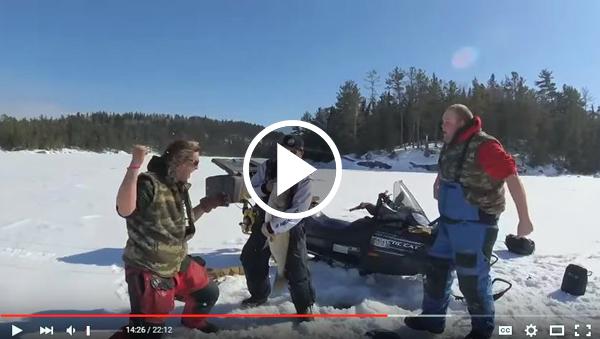 #Stout

Locating late-ice panfish.
Our hardwater days are numbered, but we had the chance to hit some remaining hard stuff with fish magician Jason Mitchell — watch as he explains prime areas for locating late-ice panfish: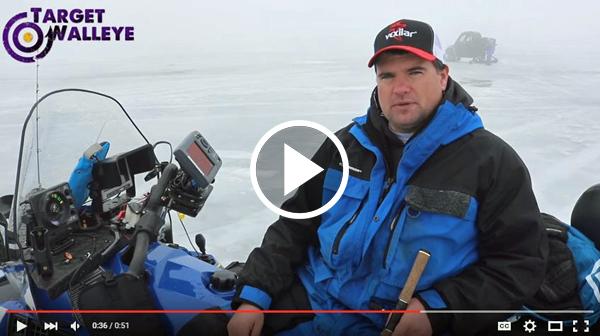 – Fisherman talking about ice fishing for…smelt: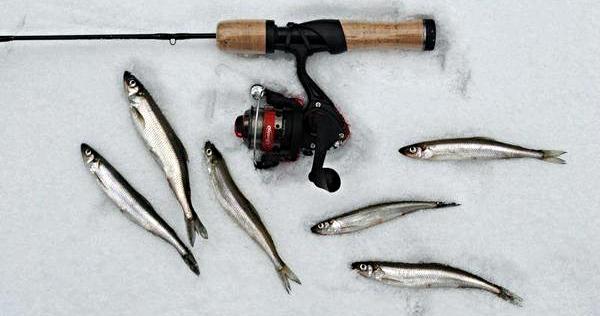 > "Last year we caught 5,000. But we went about four times a week and it was a long season."
> We were fishing with typical terminal tackle for smelt: A 1″ Hali spoon on the bottom with a few small (size 12) hooks tied in-line 10-12″ apart above the spoon, all baited with spikes.
> Hale uses custom rods built with 48″ fiberglass blanks. The rods are as flexible as a gymnast — imagine a shorter version of a steelhead noodle rod — and it was easy to detect the bite. But the longer length allowed for a good hookset and because we were in a large por shanty — a Clam Big Foot — we could get away with the long rods. We sat with our backs to one wall and drilled the holes near the far wall.
Pretty cool…if you're into catching your own walleye bait lol.

You think you can handle going head-to-head with a lake trout?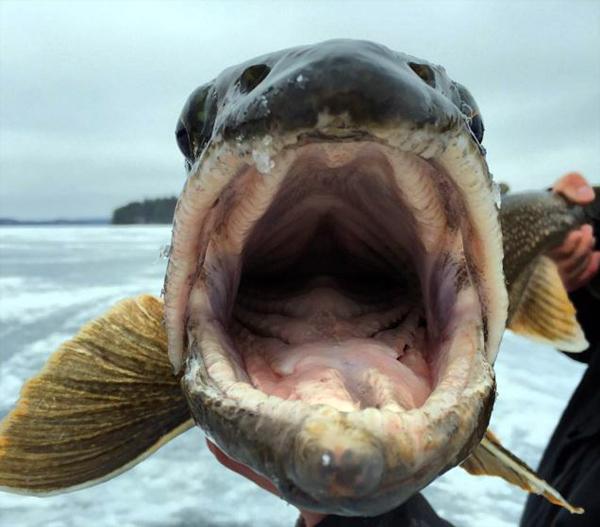 Sort of looks like a hungry baby bird — if a baby bird wasn't actually a baby bird but something terrifying instead.

Probably the best use we've seen of those cars — just needs an auger rack. #Mobile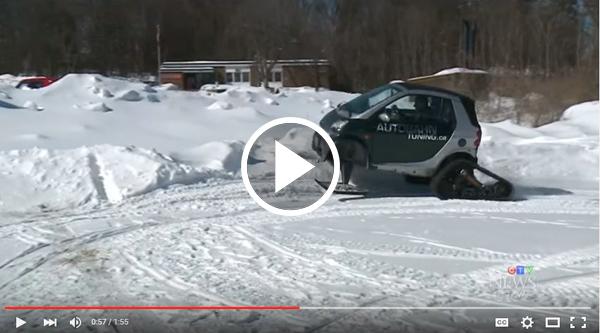 Ice Fishing

1. NY: Fisherman dies at Union Falls Pond.

UTV broke through the ice — officials followed footprints from the hole in the ice back to a nearby cabin where they found Gregory Manchester unresponsive and suffering from severe hypothermia. RIP fishing brother.
2. QC: 2 brothers don't make it…
…after ATV breaks through ice. Lake Magog. RIP fishing brothers.
3. ND: UTV sinks on Devils Lake.
No one hurt — but ice was too sketchy for crews to recover it: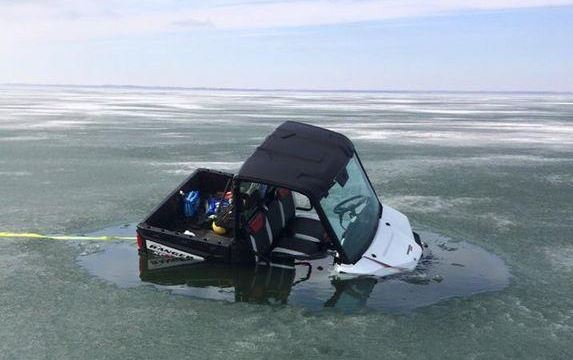 4. MN: Anglers encouraged to remove shelters early.
So no one has to remove you….
6. MI: Little Bay de Noc walleye fishing (video).
7. MN: Burbot finally gaining popularity.
'Bout time!
News
1. WI: Now best time of year for walleyes.
2. OH: Maumee River run breakdown.
New online magazine breaks down this year's walleye run.
3. Humminbird Smartstrike tells you where the fish should be.
New software that allows you plug in the current conditions and it spits out your buddy's secret fishing spots…lol.
Definitely more reliable than bait shop gossip….
4. 72 new Evinrude dealers in fiscal '16.
5. Frabill landing nets win popularity vote.
---
---
Events
1. National Walleye Tour hits Erie, Apr 21-22.

Tom Neustrom explains how to fish holes, eddies, mud lines and more in today's TargetWalleye.com tip. Couple excerpts below, full tip here:
> When vertical jigging is key, Neustrom says he's surprised by anglers not using their electric motors to slip the current. "The key is to adjust your bow- or transom-mount electric motor speed and jig weight to keep your line vertical on the downstream slip through holes. It presents the bait more naturally."
> Neustrom keeps his head on a swivel for in-flowing water like feeder creeks and storm drainage. "That current attracts food and the walleyes follow – like on the Rainy River and the creeks around Clementson during spring high water. A lot of times just below where the water's dumping in there's a wash-out hole that can produce a heck of a bite. Walleyes will lay there waiting for food."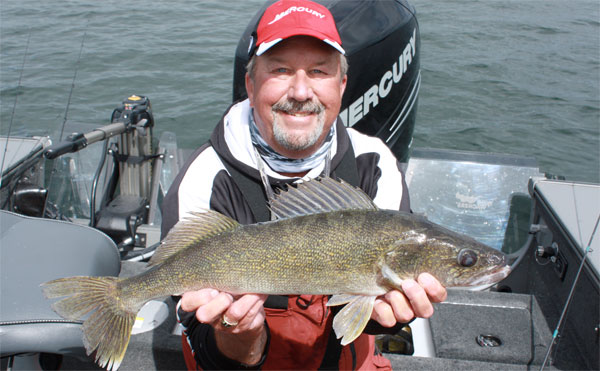 ---

---
Quote of the Day
My love for ice fishing is not going to stop.
– High-schooler Macen Ellering talking, after suffering second- and third-degree burns after an explosion in his ice house literally blasted the door right off. It could have been much worse — glad you're still here fishing brother!
---
---
Still ice-fishing!
More great stuff!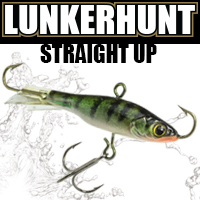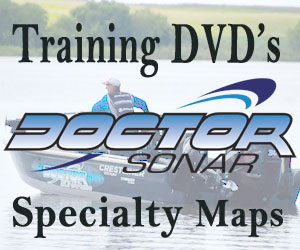 About Target Walleye
Target Walleye
brings you the BEST walleye and ice fishing news, pics, tips and events year-round, and is brought to you by Al & Ron Lindner, Jim Kalkofen and other walleye nuts like you!
---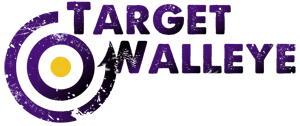 TargetWalleye.com | Rapala.com | IceForce.com