If you're receiving this Target Walleye/Ice email — covering the best of walleye fishing during open water and the best of ice fishing during hard water — for the first time, a friend probably signed you up! Target Walleye/Ice is brought to you by Al and Ron Lindner, Jim Kalkofen and other walleye and ice fishing nuts like you.

Today's Top 4

Gravel melons of the week! 
David S. cracked this pair of Alberta lizzies for 20.5 total lbs while bottom-bouncin' a Mack's Lure Smile Blade and leech: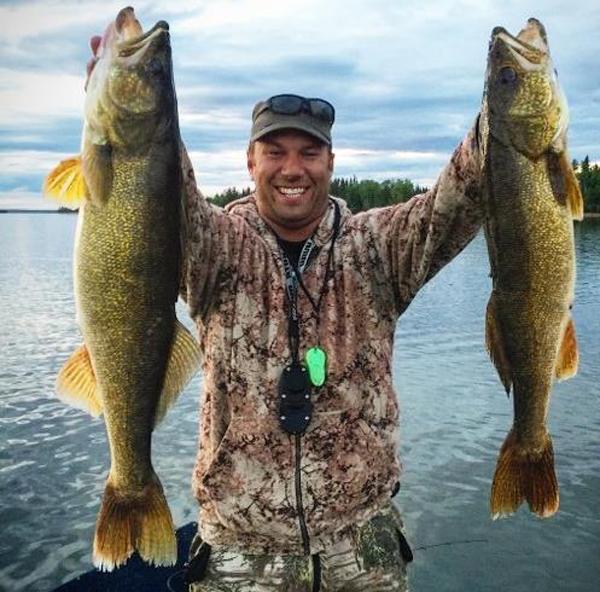 Manoly Milas jammin' out to a little 'Smirk on the Water.' He caught 'em using Northland Tackle Slick-Stick bottom bouncers to help avoid snags in Tobin Lake timber: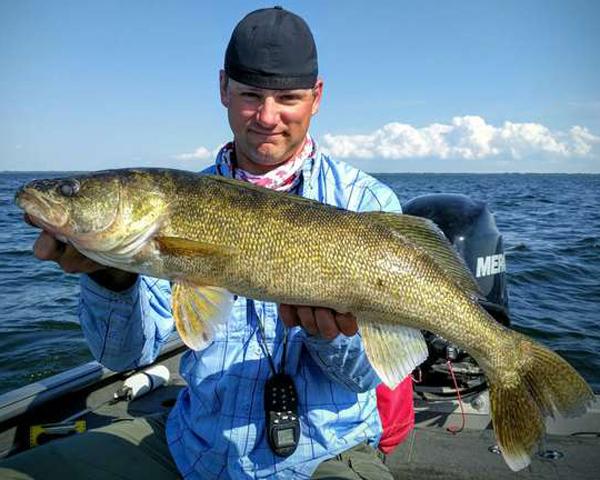 Great fish Manny! But how come your girlfriend Tanya's fish are always so much bigger? Lol: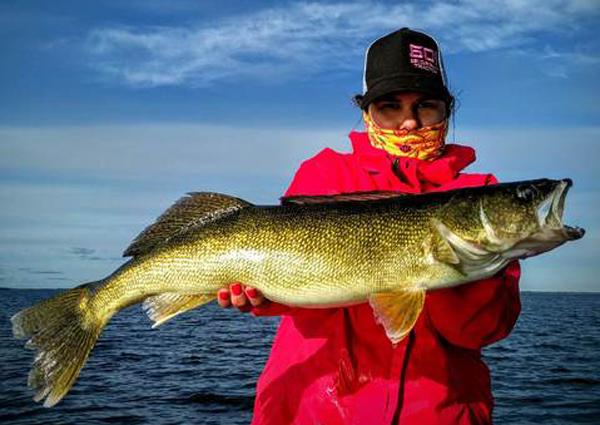 Here's just one of Cody M.'s big 'eyes caught during a tourney on Fort Peck Reservoir (MO):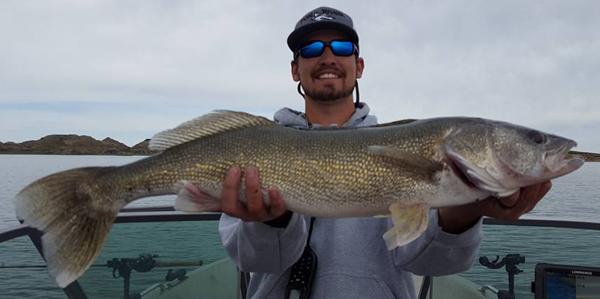 Father's Day stuff for fishermen.
Let's be honest: Anything from Cabela's or FishUSA.com would be great. But here are a few things that caught our eye from Target Walleye supporters:
1. Onyx A/M-24 Infla Life Jacket.
Finally a life jacket he'll actually like to wear instead of just stuffing it in some moldy cubby in the bottom of his boat. Seriously, lifejackets are useless unless they're being worn — and this is one he'll forget he even has on.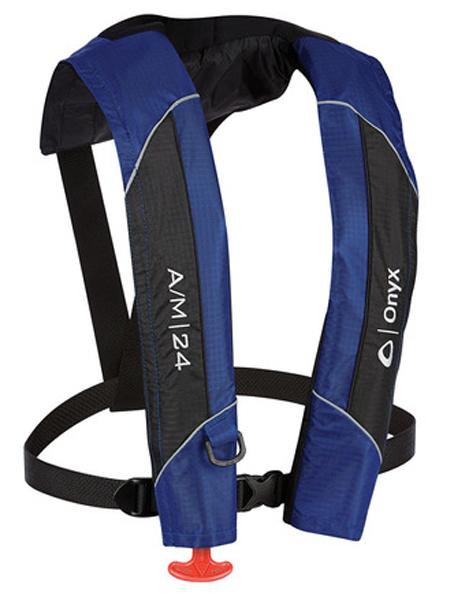 2. Rapala Shadow Rap Shad Deep.
This is a 'must have' in any walleye nut's arsenal. The Shadow Rap Shad will kick nearly 180 degrees right then left — with very little forward travel — keeping it in the strike zone a good long time. It's also weighted to slowly rise on the pause JUST LIKE a dying baitfish.
Comes in a bunch of awesome colors, but here is one of our favorites, moss back shiner:'

3. Jason Mitchell Elite Series 8′ 6″ Planer Board rod.
This "do it all" trolling rod has just the right combo of backbone and tip. It also telescopes down to fit in a rod locker so you don't have to ride around with it looking like a flagpole.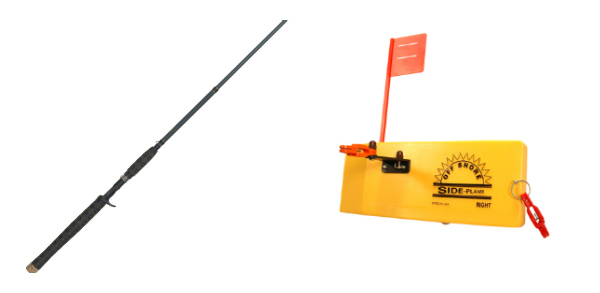 Match it up with a set of Off Shore Tackle planer boards and he'll be in business.

Getting paid to take fish pics. 
Ever hear Jay Siemens? He's the guy behind the camera for the awesomely notorious Uncut Angling show. Target Walleye's Brett McComas took him fishing this week — for *cough* bass *cough.* Here's an excerpt from Brett's write-up of it on TargetWalleye.com:
> At 18 years old Jay got his first DSLR camera — now at [age barely older than that] he's making a living taking fish pics.
> He's best known as the videographer for Uncut Angling, but was a full-time fishing guide at SK's Wollaston Lake Lodge before becoming a full-time shooter.
> "…3 days before school starts — after I had already paid my tuition and rented a place in Winnipeg — Aaron Wiebe showed me a pilot of the 1st episode of Uncut Angling and asked me if I was interested in dropping out of school and filming a fishing show. I knew it was ground level, but something I wanted to be a part of. A week later we hit the road and started filming."
Love it! Full story here. Here's Jay — just hold your hand over the fish lol….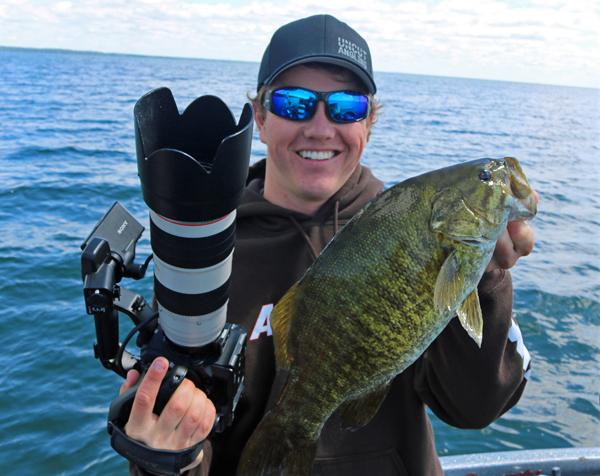 Mammoth CO pike caught.
Measured a stupid-dumb-ridiculous 48″ and was caught on 11 Mile Reservoir (CO) using a Rapala Shadow Rap in the color Halloween: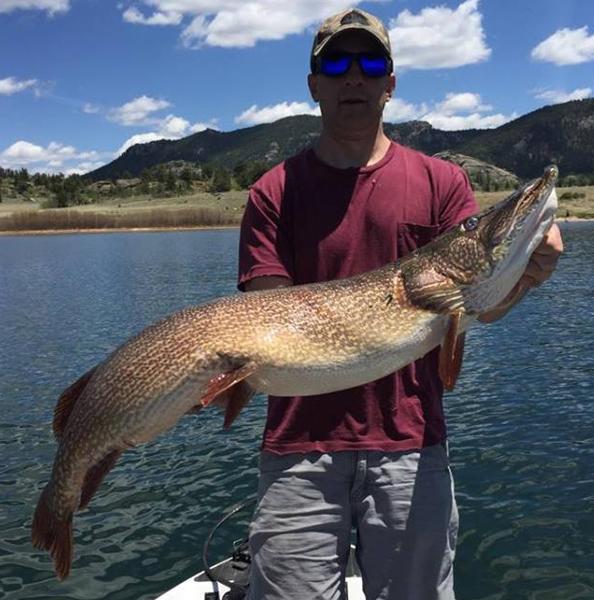 This one:



News
1. MN: How Petta/Cooper won the AIM National Championship.
> "We kind of looked at each other in amazement, like how did we just scrape together in 20 minutes 5 on the card when we'd pretty much given up?"
Awesome testament to the "never give up" mentality and for sure worth a read — great fishing details. Great finish guys!
2. MN: Musky waits under boat to intercept walleyes.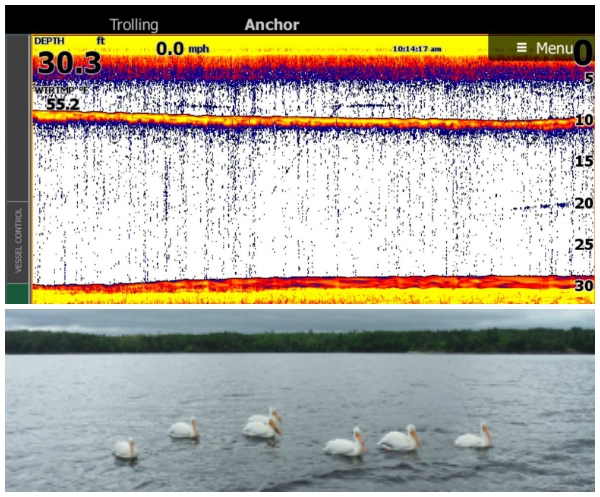 Lake of the Woods. Between the musky and the pelicans waiting for scraps, it seems like the only thing missing is a 50-lb black Lab drooling and making awkward eye contact.
3. MI: 32-incher caught during tourney.
Remember when we told you how Troy Morris and Corey Heiser had the heaviest rock melon at the NTC with a 32″ Rippin' Rap-scarfin' water pig (#NoLiveBait)? Here's the video: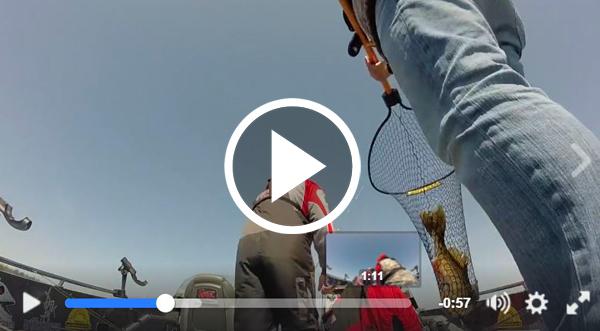 4. MN: Upper Red Lake walleye limit changed.
To 4 fish beginning June 15, up from the previous 3-fish limit.
5. IN: Another 25K fingerlings into Kokomo Reservoir.
6. ND: Devils Lake 'Channel A' fishing pier almost done.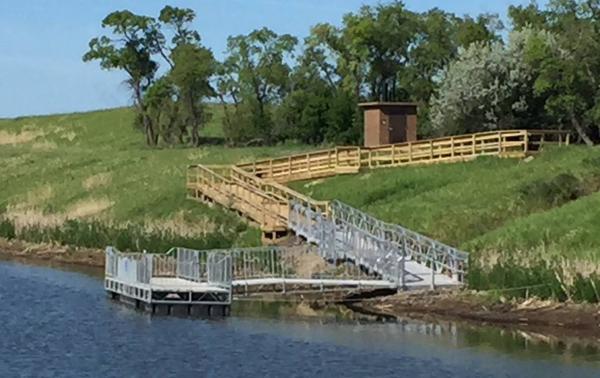 But you won't be fishing from shore if you win this Devils Lake summer giveaway. Over $3K in goodies! #DevilsLakeND
7. Doc Sonar: Calibrating your line-counter reel.
Goes over a method of verifying that the amount of line let out actually matches the number on your reel.
8. WI: New PB caught on a Lunkerhunt Kraken crank.
Still trying to figure out how the same guy can be in the same picture twice?
The color's called 'bringing sexy (shad) back' lol. We likey: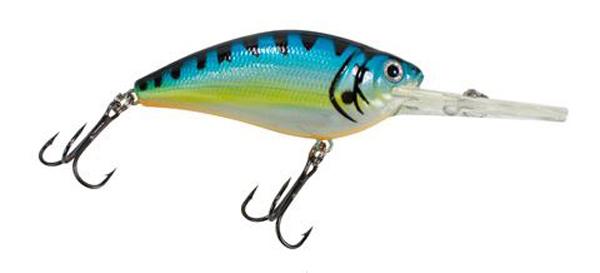 9. MN: Yak trail going to voice stress test.
"To weed out cheaters." Good line from here:
> When you're cheating at a kayak-based bass fishing competition, it might be time to take a good, hard look at your life.
When you're cheating at anything would be! Probably motivated by this kayak cheater getting caught.
10. Johnson Outdoors names Ryan Lilly…
…brand manager for its watercraft division.
11. What the Coast Guard says about LED lights.
Of an LED nature. It's kinda dense language, but the way we read it is: A bunch of these LED lights for boats don't meet USCG specs, and if they interfere with the nav lights they are no good.

Fishing Reports
1. MN: Lake of the Woods.
Baudette area:
> A jig and minnow remains top dog as far as tactics go — depths of 18-28′ are holding strong on the south shore and reefs are producing as well. Jigs with gold are doing great with a rattle. Trolling crankbaits in the shallows after dinner is producing some fish.
> While most anglers are fishing the lake walleyes still are being caught near the mouth of the Rainy River and into Four Mile Bay — with many smaller walleyes/saugers being caught further up river. Jig/minnows remains best option for catching these fish.
> The water temp is 63 degrees up at the NW Angle. Resorts and guides are finding walleyes in 20′ or less — targeting points pulling crawler harnesses or 1/4-oz jigs in pink and gold tipped with a minnow.
> We have been enjoying great walleye fishing this past week with the water temp warming up another 7 degrees, currently sitting in the low to mid-60s. Shoreline breaks in 12-28′ of water have been producing well, and fish are showing up on the reefs. Bright-colored jig/minnow combos are the ticket while both anchored or drifting.
> A jig/minnow is still the top producer though the spinner/crawler bite is starting to pick up. The fish are scattered — you have to adapt to the current conditions and move around. They will slide up surprisingly shallow (like 5′ shallow!) in wind-swept water where they're feeding heavily on shiners and crayfish.
The word from Pete "Mr. Tiller" Harsh is the morning bobber bite is on! Followed by an incredible trolling marathon in the afternoon. Give him a shout.
> Wind-driven points, sandbars, inside points and shoreline breaks in 4-15′ has been the key for locating warmer water temps and finding those active fish. Don't be afraid to move around on Green Bay.
> While trolling with smaller crankbaits — Rapala Shad Raps and Berkley Flicker Shads — we steadily move along casting and jigging humps with Rapala Rippin' Rapsand Keitech Swing Impact 3.5″ paddletails.

Catching clear-water walleyes shallow.
Walleyes can be super fussy in clear water. The fish are still there, but you're going to need to change the way you target them. For the most part, you'll find them shallower than you might expect long after opener:
> The same rock and sand flats, small rockpiles and areas with developing vegetation that you targeted on fishing opener can hold walleyes well into June. Many of these shallow fish never leave the shallows and eventually just slide to weedy parts of the same depth range.
> As walleyes go through varying degrees of recovery after the spawn, the one constant in their life is the need for forage. Remember that these fish are at this depth range not because it's comfor or they enjoy overhead boat traffic, but because they're feeding.
> If you spook fish with the boat simply mark a waypoint and back way off of them. Wait a few minutes before bombing a long cast back to these fish.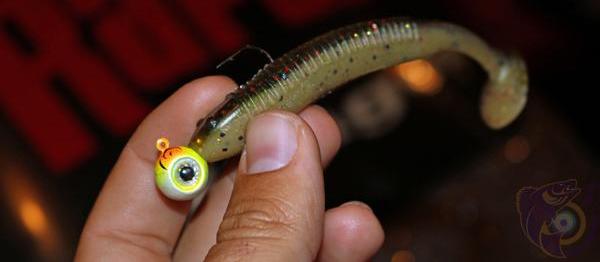 > Use a heavier jighead and fish as fast as the fish will let you — keeping your baits on the move, yet near bottom. You don't want them to get a good look at your bait in clear water, you want them to chase it and make a quick decision.
> Stay away from the bright stuff to keep it more natural looking. 
VMC Neon Moon Eye Jigs
 in white green fire UV are a great starting point. Orange fire UV if you're fishing Leech Lake or Lake of the Woods….

Quote of the Day
Pre-tournament posturing is laced with half-truths and deception about who caught what, where and how.
– Article talking about how tourney fishing isn't for everyone — fair enough! And we pay entry fees to do this lol! Full quote:
> Fishermen are not known for their straightforward honesty. There's secrecy, exaggeration and even boldfaced lies…. Pre-tournament posturing is laced with half-truths and deception about who caught what, where and how. Even if we tell the truth, those listening will assume we are lying.
Today's 'Eye Candy
Check this stuff out!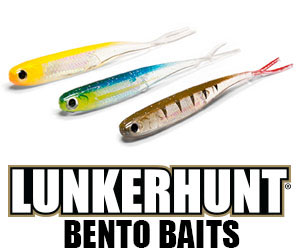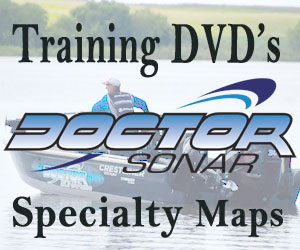 Target Walleye/Ice
 brings you the BEST walleye and ice fishing news, pics, tips and events year-round, and is brought to you by Al & Ron Lindner, Jim Kalkofen and other walleye nuts like you!

TargetWalleye.com |  Rapala.com | IceForce.com