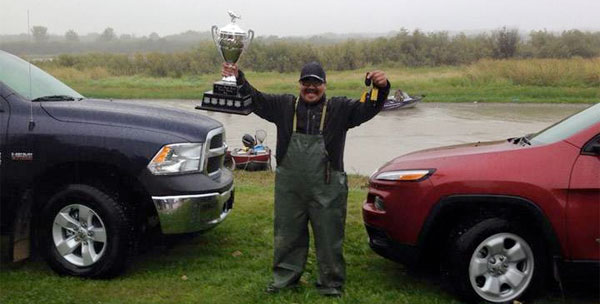 Has this ever happened before in the history of fishing?? SK resident Ronald Highway fishing the Sen. Pierre Settee Memorial Heaviest Walleye Derby in Cumberland House:
> On Saturday. he hooked a contender weighing 9 lbs 12 oz. The catch was good enough to win a truck.
> Highway returned to his lucky fishing hole on the Saskatchewan River for the second day of the tournament on Sunday and reeled in another big walleye that weighed the same as his first one. That catch garnered a sport utility vehicle.
> Highway says he gave the SUV to his wife.
> The lucky sport fisherman said he's never caught a walleye that big before….
30″ from Woman River Camps, Red Lake, ON: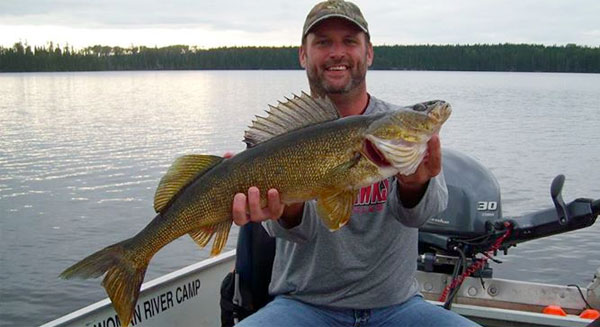 Mammoth Erie 'eye:
One of several Lake Superior beauts: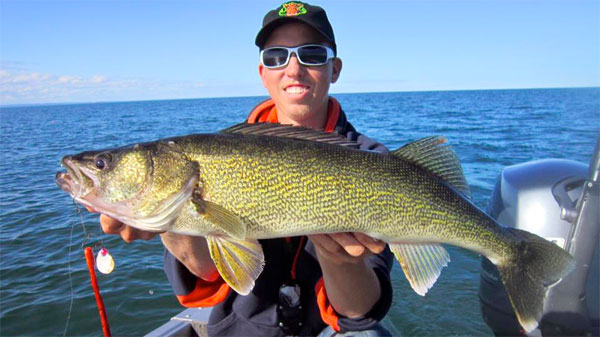 One of several Green Bay night hogs: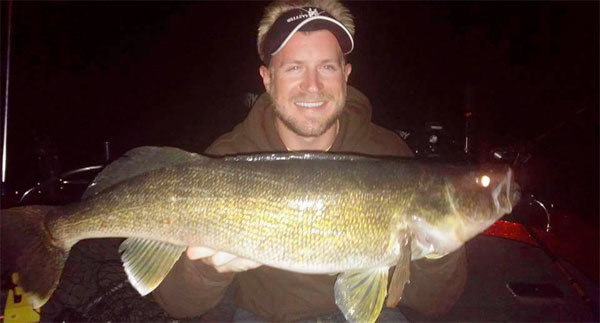 > …many times just simple flat-lining in shallow water with stick baits like Rapalas is all it takes….

Some Lindner's Angling Edge guy (lol) with an XXL predator: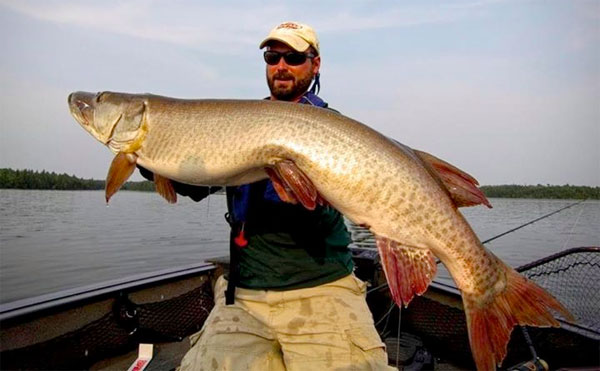 Nice one caught at Andy Myers Lodge in ON: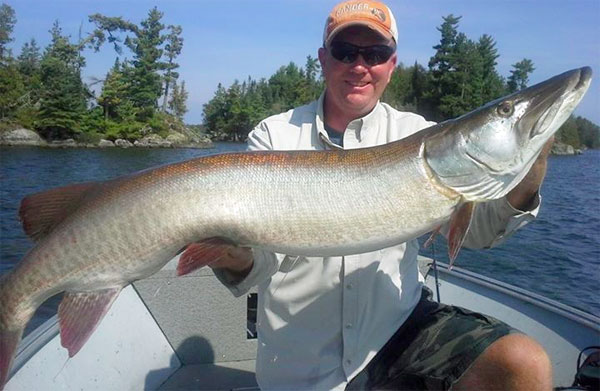 Looks like someone painted an inter-continental ballistic missile to look like a muskie — wow!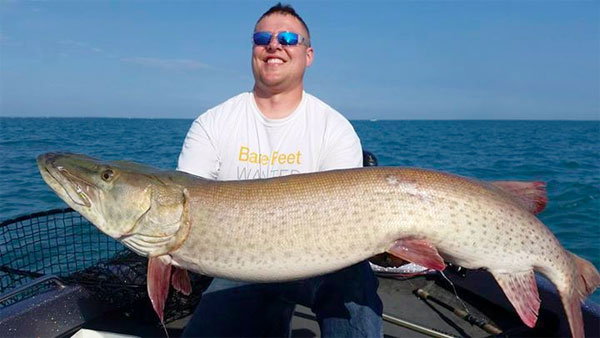 On the other hand we have this: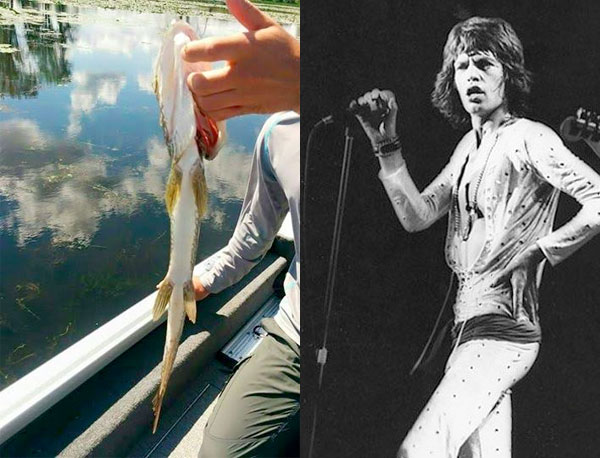 News
1. MN: Gov. promises Mille Lacs winter walleyes.
2. MN: DNR wants input on Leech regs.
3. MN: Spiny waterfleas bigger threat than zebras.
> A spiny waterflea infestation means about half of the tiny zooplankton disappear.
> Yellow perch are growing more slowly in lakes infested with the spiny waterflea. If zooplankton-eating fish like yellow perch grow more slowly, predators like walleye will have less food.
That's just great.
4. Teriyaki/orange-glazed walleye recipe.
5. MI: Vacuuming algae from lake bottoms.
6. RBFF gets more boats on the water.
_____
Click here to enter and win! And please forward the link!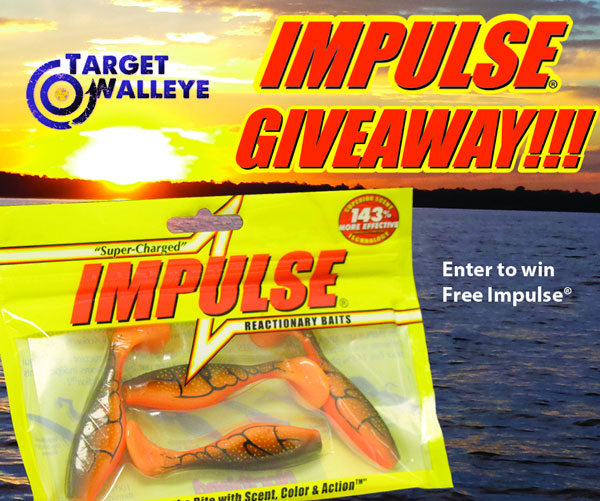 Events
---

Jim Kalkofen: Time management.
> It often amazed me that during an 8-hour competition day that some anglers consistently caught more fish. I wondered why and kept watching from the vantage point of the camera boat. Pro anglers move often — to find fish, to find bigger fish, to check "good" spots, or because the weather dictated a move.
> That's when it struck me: The guys who nearly always out-fished the rest of the pack were organized — in their boats and in their skulls. They maintained boat position, kept fishing, but at the same time prepared their tackle for the next spot.
> If they were jigging, they didn't slow down, but simultaneously dragged out their leadcore rods, found and clipped on the lures, plotted a course on the GPS, stowed extra clothing from the cool morning, and dug out sandwiches and waters to eat on the way. At the end of the jigging drift, they said, "Let's go."
> They did not WASTE time. They prepared in advance. They maximized every second. They had their jigs in the water until the second they cranked the outboard and roared down the lake. Upon arrival, one partner was sending out the leadcore while the other partner trimmed the kicker down and began the first trolling pass.
> So manage TIME. It's what those who catch more walleyes do best.
Jim is one of Target Walleye's principals, and has directed and fished more walleye tournaments than he can remember.

Quote of the Day
Pieces of hot dogs, Vienna sausage, cheese and bread have been catching fish for years.
> If the bait doesn't stay on the hook because there is too much current, try a piece of chewing gum or a candy Gummy Worm. Like lures, certain flavors and colors work better on some days than others, so keep a variety of gum packs in your pocket.
---
Gotta check this stuff out!

---
About Target Walleye
Target Walleye
brings you the BEST walleye and ice fishing news, pics, tips and events year-round, and is brought to you by Al & Ron Lindner, Jim Kalkofen and other walleye nuts like you!
---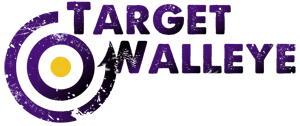 TargetWalleye.com | Rapala.com | IceForce.com