If you're receiving this Target Walleye/Ice email — covering the best of walleye fishing during open water and the best of ice fishing during hard water — for the first time, a friend probably signed you up! Target Walleye/Ice is brought to you by Al and Ron Lindner, Jim Kalkofen and other walleye and ice fishing nuts like you.

Today's Top 5


Sub-freezing temps, 35-mph winds and driving snow would keep most people at home — but not Steve Ryan. He went for a casual stroll across Green Bay chasing pre-spawn fatties: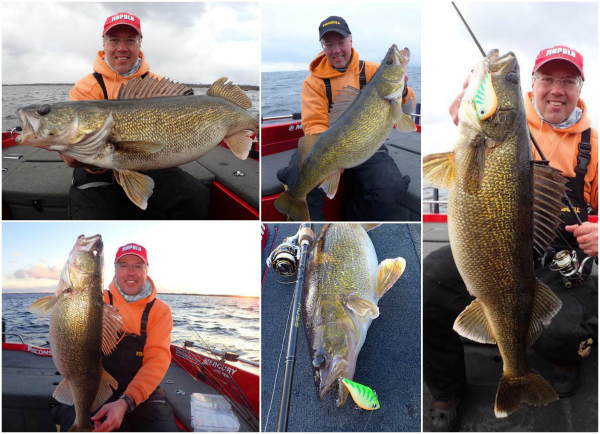 After trying a few go-to lures, he switched up to a #7 Rapala Rippin' Rap (green tiger UV) on a hunch — and didn't change it for the next 10 hours. Problem was he only had one with and was fishing around zebra mussels:
> "We landed 50+ pre-spawn females averaging better than 7 lbs, with the biggest fish topping 12 lbs. Each time I hit a mussel bed, I held my breath for fear of losing that lure."
Holy walrus factory! What would've happened if he broke off that hot bait: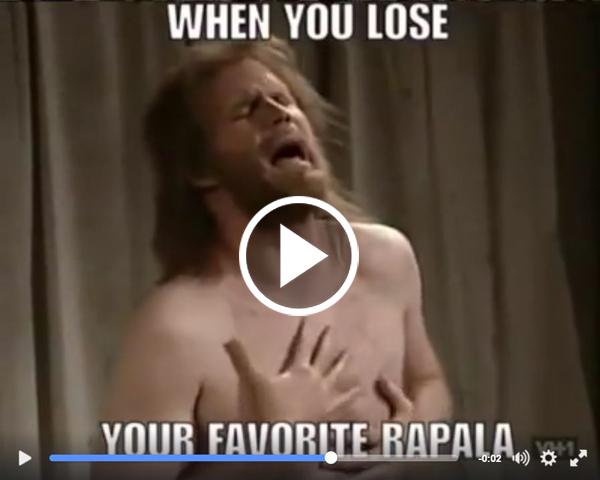 Mille Lacs businesses fear live bait ban.
The hits just keep on coming at Mille Lacs:
> Most people accept this year's catch-and-release mandate for Mille Lacs walleyes, they said, but the added restriction against live bait would keep too many families from visiting the lake.
> "Very few people support it," said Steve Johnson, an advisory committee member and owner of Johnson's Portside Bait & Liquor store in Isle.
> Dean Hanson…owner of Agate Bay Resort, said a number of his customers have canceled their reservations, citing the live bait ban. The objectors include families accustomed to having their children bobber-fish for walleyes using worms or minnows.
We heard the MN DNR is planning to reconfigure the access points on the lake to look like this: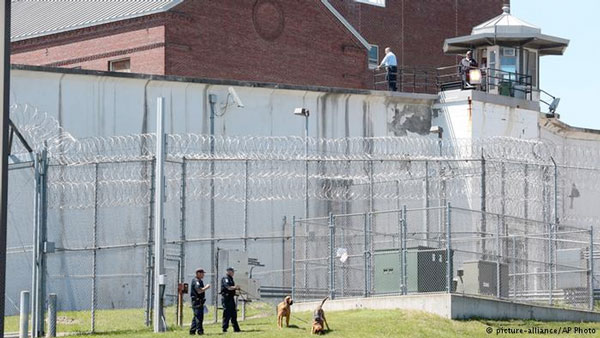 Just kidding people!

Don't let those winter baits rust.
If you didn't open up your tackle box and dry out your trays and baits after your final ice outing this winter, your hooks could already be rusting. Lucky for you Brad Hawthorne's got the remedy: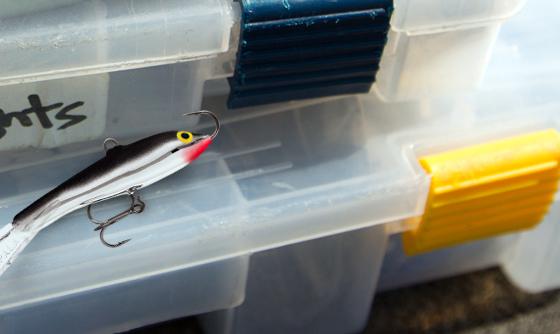 > If you discover moisture in your tackle boxes, remove all the baits and wipe out the trays with rags or paper towels. Leave out the baits and trays overnight to dry — doing so indoors as precipitation and condensation can reintroduce moisture.
> After everything dries completely, re-fill and re-organize your tackle trays, adding a small desiccant pack or two to each box will absorb moisture. Silica-gel packs come in almost every box of electronics and many other products you buy — instead of throwing them away, save them for your tackle boxes.
> Even if you carefully dried everything in your ice-tackle boxes before you stored them for the off-season, humidity in hot garages, sheds and basements can re-introduce moisture. Desiccant packs will prevent this.
> If you find evidence of rust forming already on your hooks, you can save them from harm with some salt, lemon juice and a hook hone like the Rapala Hook Sharpener.
Just make sure you don't eat one of those goofy little silica packets — bad things happen: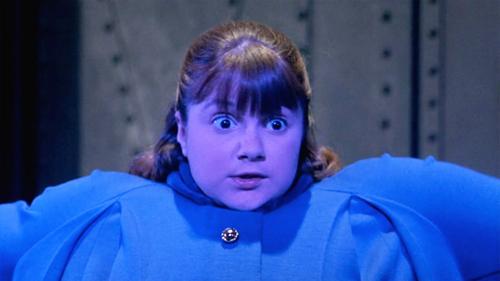 "Drillin' Holes," a Garth Brooks parody. For sure worth a listen: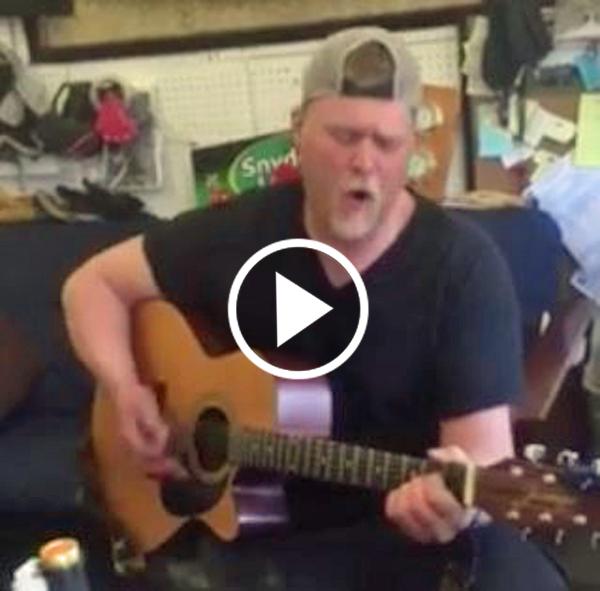 Love it!

She had to of said "yes" — unless he took her out in one of those bassin' boats lol.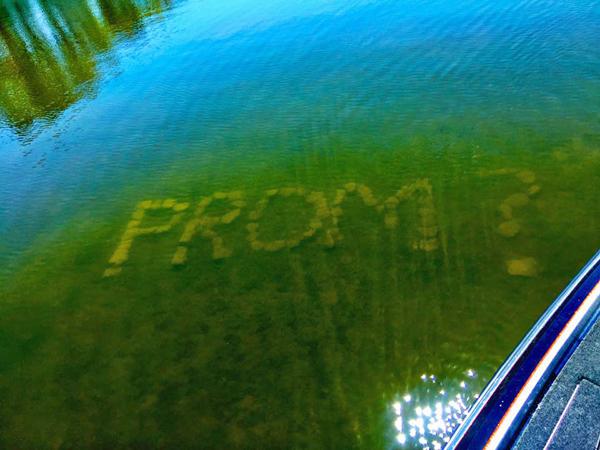 News
1. OH: High expectations for NWT on Erie.
Most are guessing it'll take a 9-lb average to win the $60k — so something like this, twice: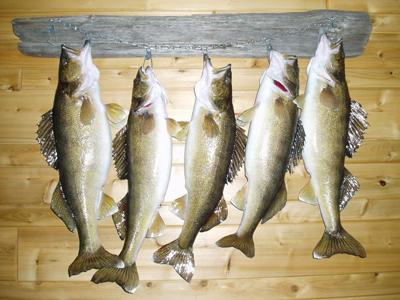 2. MN: 3-walleye limit on Upper Red Lake.
3. MN: New Twin Cities walleye league.
#rock
4. MN: Win a trip to Hockeytown!
Warrroad! Go for the hockey, stay for the walleyes.
5. MT: Volunteers needed for Fort Peck spawning.
> "Last year 64 million walleye eggs were collected from the ripe females. From those eggs, 3.6-million fingerlings and 25.3 million fry were stocked back into Fort Peck Reservoir."
6. NY: St. Lawrence River Assn hosting restocking.
Had a declining walleye population they brought back. Keep it up fellas!
7. WV: Rising 'eye population in Greenbrier River.
8. KS: New walleye regs proposed.
Lot of stuff — wanna grow 'em bigger!
9. AIM Weekend Walleye Series adds…
…Mercury, Nitro Boats, Navionics, Powrtran.
10. A better way to keep bait alive.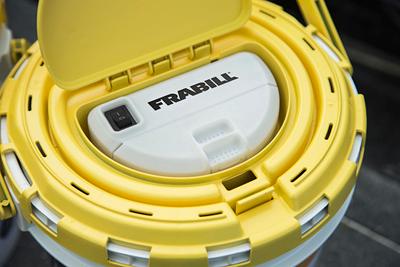 11. How to clean your livewells.
Do you do it regularly…which might be required by state law?
12. Target Walleye on the radio-pod.
TW's Brett McComas recently did an interview with The Great Wild Radio Show — he always did have a face for radio lol. Click here to listen.
13. Shock-absorbing boat seat!
Because you can't control the wind: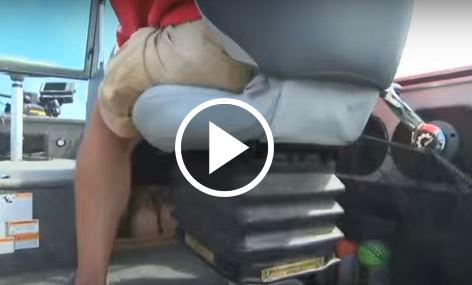 Ever try one? Check them out here.

From Dr. Jason Halfen. aka Doc Sonar:
> High springtime water levels and flows drive oversized walleyes to river shallows, as shoreline slackwater areas and current seams provide the only refuge from raging river current. Why fight the crowds at the boat launch or jockey for position as you and your neighbors play bumper boats? Work on your walleye ground game this spring.
> Not every shore fishing location is created equally. You'll be looking for shorelines with access with distinct current seams. The best shorelines will have some sort of obstruction, like rocks, underwater bars, a small inlet, or timber that blocks the current and creates a near-shore area of reduced flow. The junction between the fast flow of the main channel and the slower flow near shore is the current seam, and represents your target area for casts.
> Present your bait to the current seam, and let the flow of the river sweep your bait downstream. Select a jig/plastic combo that allows you to contact the bottom occasionally as your bait sweeps downstream — 1/8- and 3/16-oz jigs are generally my favorite. When your bait is directly downstream of your position, retrieve slowly along the shore and then repeat the process. After a few casts, walk several steps upstream or downstream and repeat the process until you've saturated the entire current seam.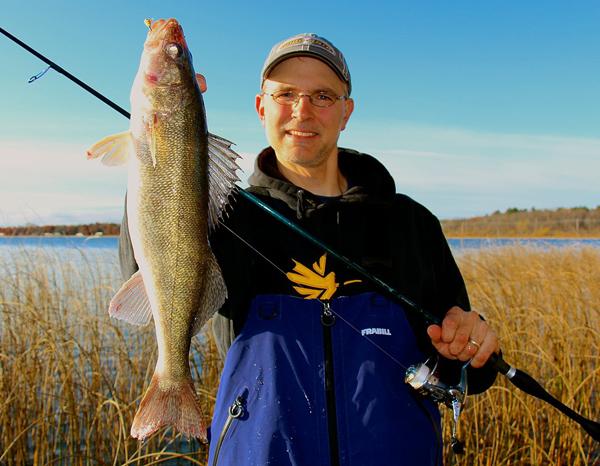 None of 'em — I mean, that's the best we've got? It's not right.
– Dick 'Griz' Grzywinski talkin' presidential candidates while out in the boat with Dennis Anderson and setting the hook on a 17″ sauger. Here's Griz: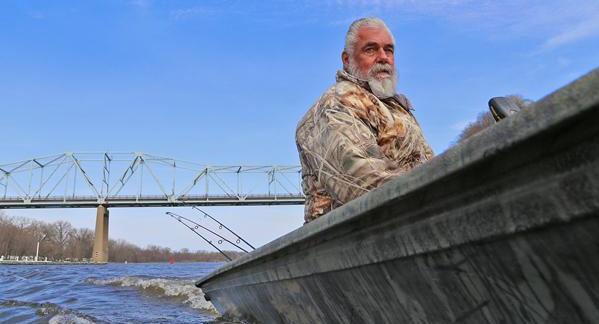 Today's 'Eye Candy
Adam Z. kicking off the 2016 soft-water season with a 12-lber. #Stout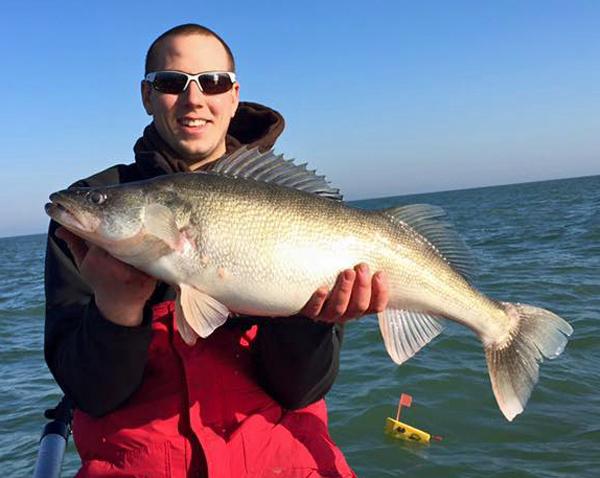 Great stuff!
Jump on these!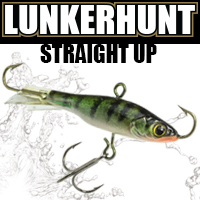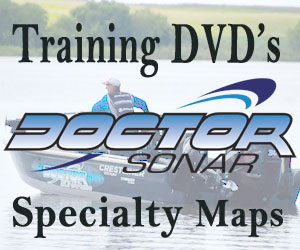 ---
About Target Walleye
Target Walleye/Ice
brings you the BEST walleye and ice fishing news, pics, tips and events year-round, and is brought to you by Al & Ron Lindner, Jim Kalkofen and other walleye nuts like you!

TargetWalleye.com | Rapala.com | IceForce.com