If you're receiving this Target Walleye/Ice email — covering the best of walleye fishing during open water and the best of ice fishing during hard water — for the first time, a friend probably signed you up! Target Walleye/Ice is brought to you by Al and Ron Lindner, Jim Kalkofen and other walleye and ice fishing nuts like you.

Today's Top 5

The Hunchback of Winnipeg. Tomasz B. caught this stout 29″ greenback on a 1/4-oz Fintech jig/minnow in 20 ft: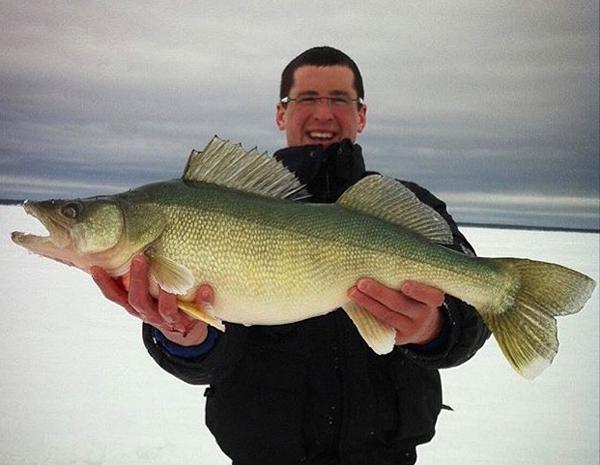 Jordan M.'s 12-lb Bay de Noc giant, popped her on a glo perch Northland Puppet Minnow: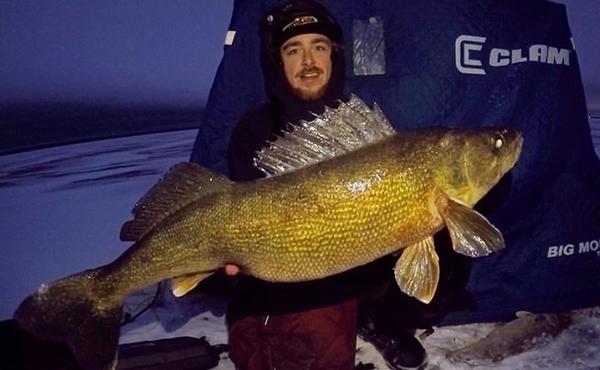 14.94-lber caught by Tim F. near Woodruff, WI. Looks like it was pulled right off that wall — guessing that's exactly where it's going: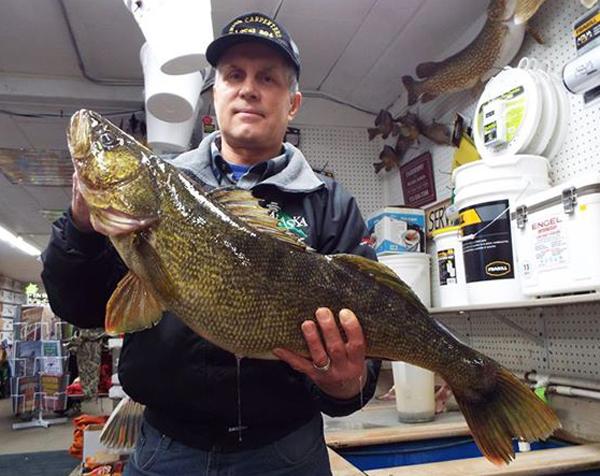 Top non-walleye catches of the week.
Jason Mitchell with a chunky Devils Lake torpedo caught on a Clam Speed Spoon: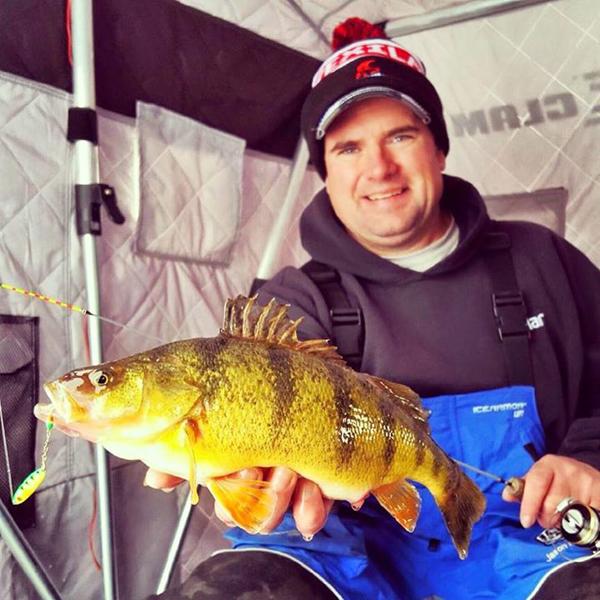 Noxon Reservoir, MT MONSTER caught by Nathan S. At 34.6 lbs just a couple lbs short of the 'Big Sky Country' record: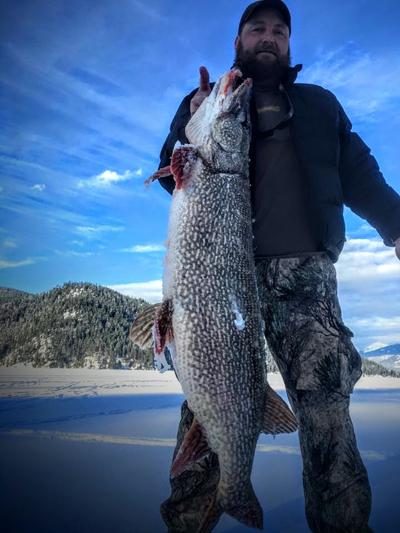 World's largest ice fishing contest POSTPONED.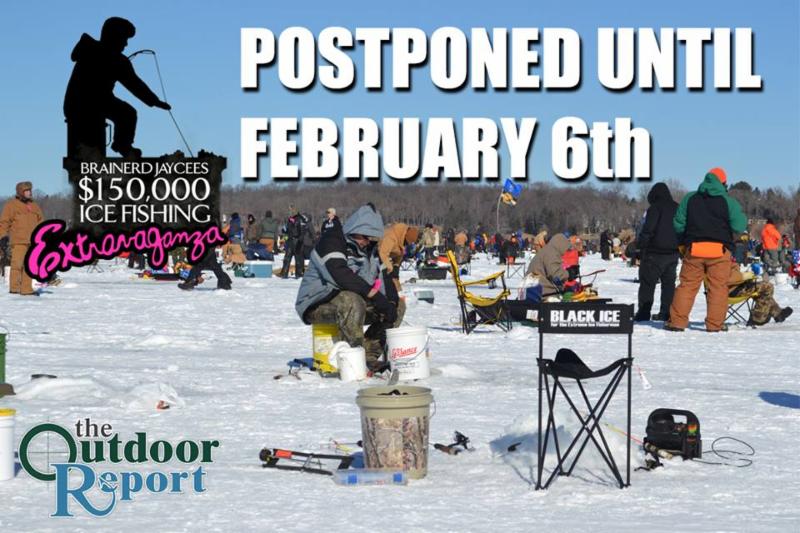 Is this a big deal? Yes. When 13,000+ anglers attend the Ice Fishing Extravaganza on Gull Lake in Nisswa, MN each year and this year there's not enough ice to hold it — yet — it's a big deal. Here's a typical turnout: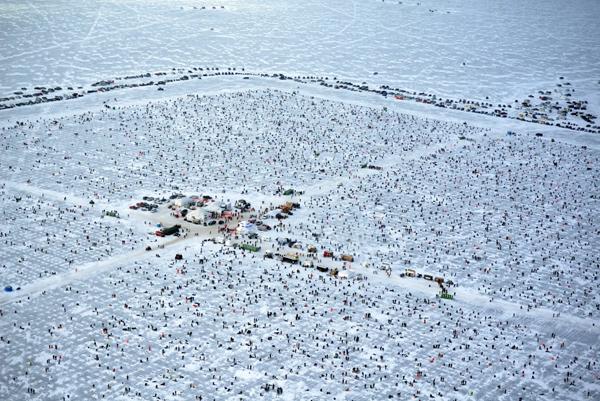 That's 34,000 holes! Amazing what 50 Strikemaster augers can do in just 4.5 hours: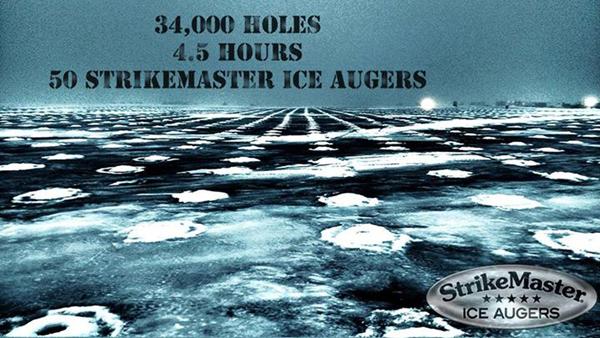 WalleyeDan says there's 7.5-13.5″, short of the 20″ the local sheriff mandates. New date: Feb 6.

How to flash-freeze trout.
Do you think the defrost will help?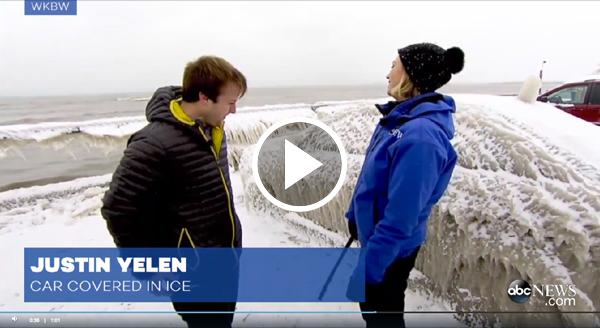 Erie hasn't frozen over yet, but everything around it has!

Ice Fishing
_____
Make sure you note the special code for Target Walleye/Ice subscribers!

Events
Fishing/Ice Reports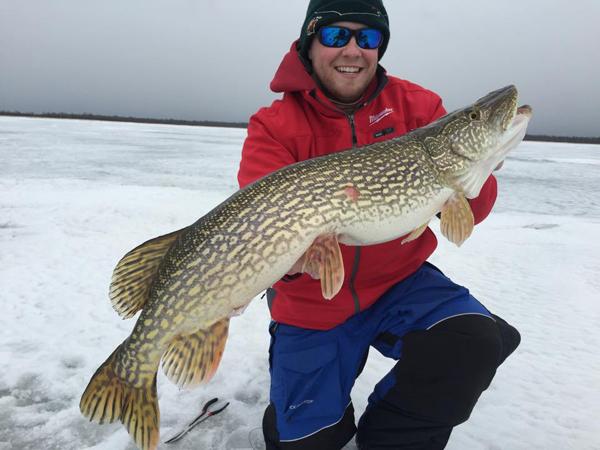 > Ice fishing remains good during cold snap of -24! Some ice roads allowing midsize and smaller vehicles out on the ice. As always, stay on the marked resort trails.
> On the south shore, most fishing in 24-31′. Gold, glow red, pink, glow white and orange hot colors. Some anglers downsizing presentation for success. A mix of walleyes and saugers with a few eelpout and sturgeon. Many limits with a few trophies. The current cold snap will continue to build ice with 9-14′ of ice reported where resorts are traveling.
> The Rainy River is iced over in most areas but not safe overall. For safety, work through resorts. Some locals out on ice but they know exact conditions. Safety first. Most anglers fishing the lake.
> Up at the NW Angle, good fishing reported. Snowmobile trails to south end of lake are open. Resorts are on fish. Good bite with limits in 20-27′. Jumbo perch, pike and eelpout in with walleye and sauger mix. Some crappies being caught on Ontario side.
Resort listings at www.LakeoftheWoodsMN.com/Lodging.
More on LOTW from Ice Force pro Brad Hawthorne.
2. ND: Devils Lake perch are on!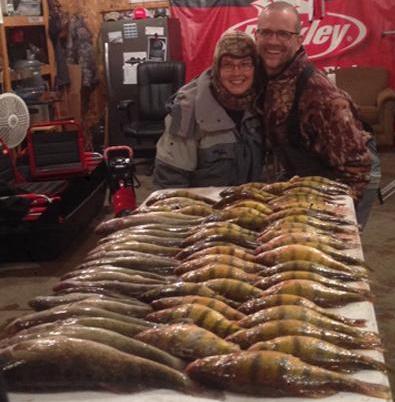 > The fishing has been good on Devils Lake. We are seeing ice conditions anywhere from 7-11″ throughout most of the lake. There are still some spots that have a spotty 4″ so be very cautious when venturing out on the ice.
> The bite has been good, lots of people are finding perch throughout the lake. The walleye fishing has been pretty consistent. Some are finding walleyes shallow while others are finding them in 25-35′. Find good structure or hard contour lines and start drilling!
> Best methods have been using various types of jigging spoons tipped with a minnow head. The colors vary from day to day but orange, pink, and red have been working fairly consistent. With this cold front over the weekend the walleyes were preferring a slowed down cadence while jigging. Keep trying different colors.
From Ice Force pro Tony Roach: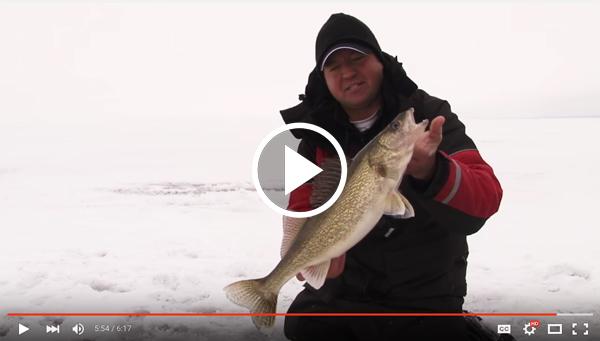 This is also happened on Mille Lacs…serious envy….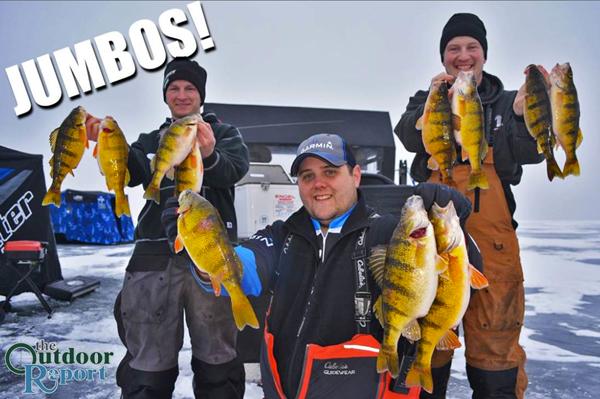 Ice Force pro Paul Tomaszewski:
"Got on some walleye on Little bay de Noc in Escanaba this weekend. Great tip up bite in 20′ using 4″sucker minnows. Biggest was 29" with plenty in the mid 20's.
Also got 'em on Rapala Jigging Raps #7 in firetiger."

Sign up another ice-head!
If you're forwarding Target Walleye/Ice to a friend who loves to ice- and/or walleye-fish or want your fishing buddies to get these emails, just
send us
their email addresses and we'll take care of it! (We won't sell the addresses, use them for spam, etc.)


All the times where I'm marking fish on my flasher, I swear they're walleyes, or I swear they're panfish. Drop the camera down — sheepshead. Drop the camera down — a bunch of carp.
– Eric Haataja chattin' about why an Aqua-Vu is one of his favorite hardwater & openwater tools.
Shot of the Day
Quick snap then Travis DeWitt had this 37″ laker waving goodbye. Looks like a man-eater!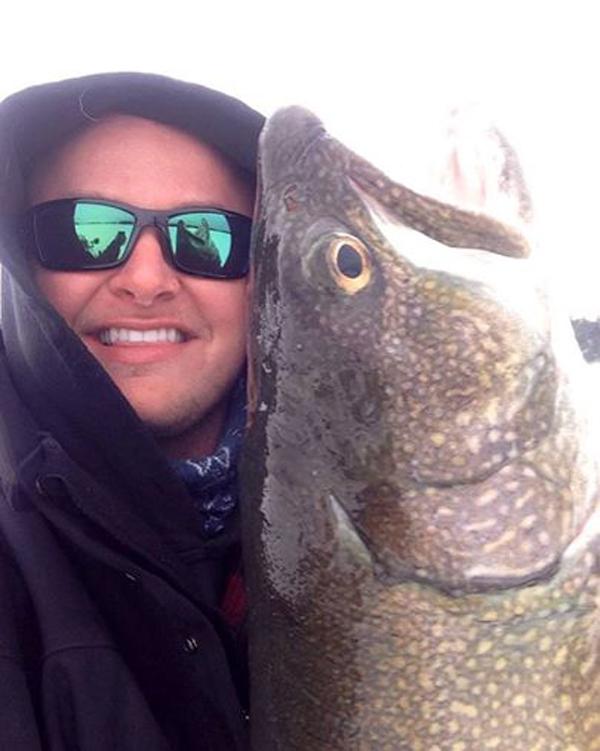 Check this stuff out!
Target Walleye
brings you the BEST walleye and ice fishing news, pics, tips and events year-round, and is brought to you by Al & Ron Lindner, Jim Kalkofen and other walleye nuts like you!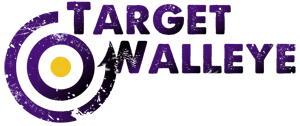 TargetWalleye.com | Rapala.com | IceForce.com