If you're receiving this Target Walleye/Ice email — covering the best of walleye fishing during open water and the best of ice fishing during hard water — for the first time, a friend probably signed you up! Target Walleye/Ice is brought to you by Al and Ron Lindner, Jim Kalkofen and other walleye and ice fishing nuts like you.

Today's Top 5

Rumors of 100-fish days aren't rumors when they're true! Matt Cornell and his clients got into 'em heavy on Lake Winnipeg — again: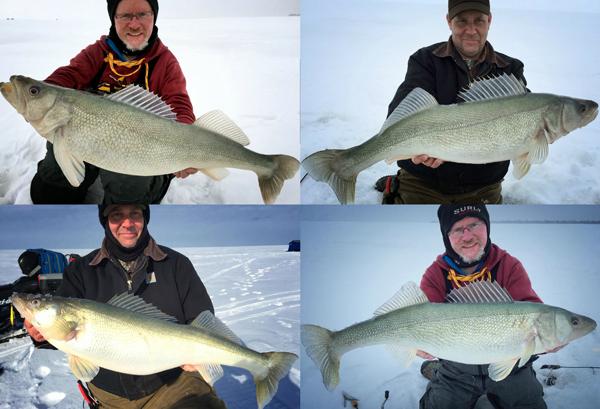 We shot Matt a text for the inside scoop:
> "The key element in our recent success was finding excessive quantities of bait. At some points we had shiners coming up the holes after punching through with the auger. That was the trump card over lure color and depth. If we were on that bait, we were on fish."
Check out Andrew's 12-lb (32 in) golden brick from Bay de Noc. Wowza!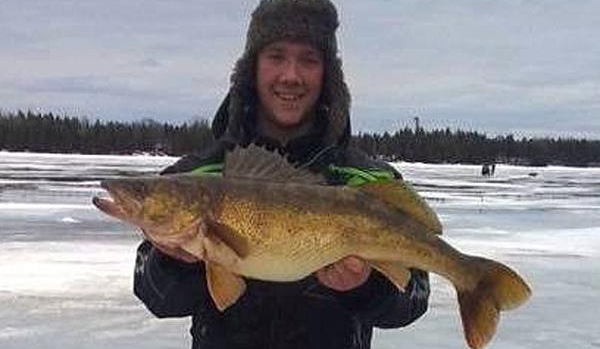 Welcome Allison K. to the 10-lb club! Caught on Lake Mariah, WI using a tip-up and weighed 10 lb 4 oz (30.5 in):
David W. was fishing a VMC Tungsten Tubby Jig tipped with a waxie in 10-11′ when he popped this 11″ toad 'gill — just down the road from us here in central MN: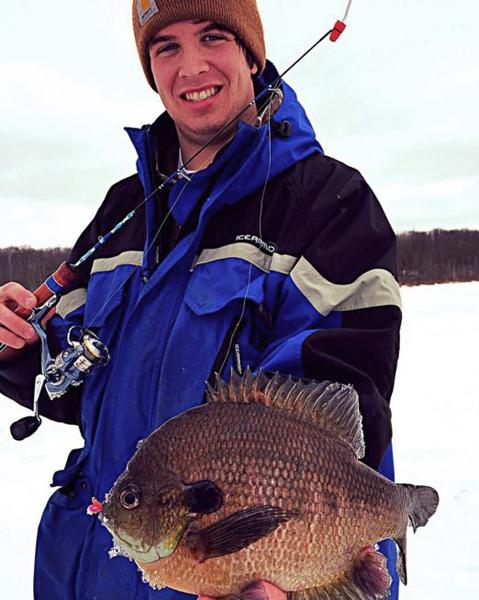 Upper Red Lake crappie comeback?
The 'crappie boom' of the late '90s on Upper Red Lake, MN was one of the most incredible and sought-after ice bites of all time. People chalked up thousands of miles to get in on the action and fill their buckets with wall-worthy crappies.
Northland pro Greg Clusiau recently told us he put on 12-15K miles making trips to-and-from that hot bite — but just like that it was done…til now?
All of these slab-donkeys were caught over the past couple months(ish) while anglers were walleye fishing. But with more and more accidental catches like this, some anglers are beginning to specifically target crappie again: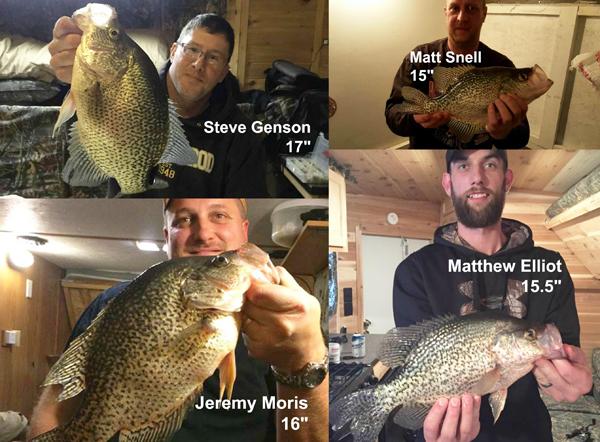 Tyler Brasel of Bear Paw Guides is one of those guys. Check out this video from yesterday, he is already on 'em: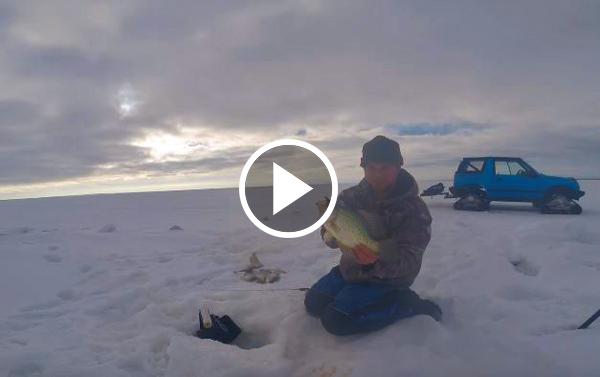 Getting to be peanut butter jelly time perchin' time.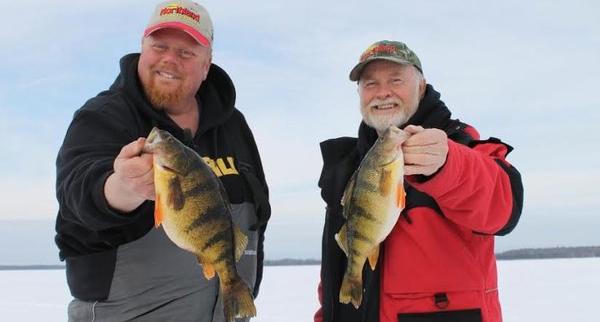 We picked Greg Clusiau's brain about jumbo perch too:
> "I guess one could fish for them all year long, but my favorite perch catching period is from mid-March through ice-out. The main reason is that they're moving up shallower now in preparation for the spawn, which takes place shortly after ic-out in April or early May. This is the time of year when portly perch can be caught by the bucket load. Not that I would ever want a full pail of them.
> I've done very well on sand bottoms. I usually fish from 16 ft working my way shallower up to 6 ft. Best baits vary but I like using medium-sized spoons like Macho Minnows and Buck-Shots tipped with a minnow head.
> Nothing beats sight-fishing the big ones on Leech Lake and Winnie. MN's state record perch tipped the scale at 3 lbs 4 oz, a real hog caught back in 1945. Can you imagine catching something of that size? Wow. I'll just settle for a bunch of 10-inchers, with the occasional big one — and it's all happening right now.
He talked us into it, how 'bout you?

Eeeeewwwww. Caught out of Lake Diefenbaker (SK). The guy was cleaning the pike and sound that blue slimy stuff. Anyone ever seen that before??
The fish was given to conservation officers for testing. The real mystery here is…who fillets fish that way?

When you know the whitefish bite is hot.
Ice Force pro JJ Mallvitz has been on 'em.
---


Ice Fishing
1. MN: Perch extravaganza tomorrow.
Mille Lacs.
2. WI: 2,500 fish = $25k fine.
Said he was selling bags of fish in Chicago. People still do that??
3. SD: Watertown team wins SODAK derby.
Jeff and Grant Wirkus weighed 10 perch for 9.10 pounds at Big Stone, their second SODAK win of the year.
4. WI: Ice bridges pulled off 'Bago.
VMC spoon on Lake of the Woods: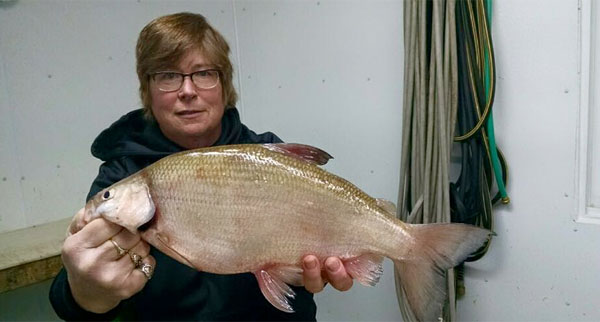 6. MI: Catching Little Bay de Noc walleyes (video).
7. MN: Vehicle breaks through on Minnetonka.
You can see the 'danger thin ice' sign in the background!
8. ND: Couple rescued from flooding vehicle.
Count your blessings!
9. WI: Two Tomahawk ice fishing tourneys coming.
Nathan Cox: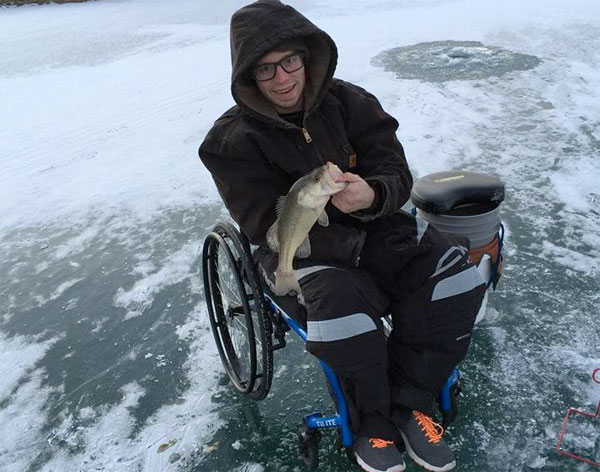 Love it. Keep fishing Nathan!
_____
Make sure you note the special code for Target Walleye/Ice subscribers!

News
1. MN: Catch and release only on Mille Lacs?
Just one of the options being considered — along with banning live bait in an attempt to reduce hooking mortality.
2. Ron Lindner and biologist Dick Sternberg talk muskie stocking.
Part 4 of 7. Check out part 3 here.
3. ID: New catch and release record book.
No walleyes entered yet, get on it!
4. KY: Limit walleye dinners to 1 per month.
All predator fish, not just 'eyes. Waters too contaminated with mercury.
Mercury increasing in ON fish too.
5. MN: Bighead carp pulled from MN River.
A problem because they can dominate a river and squeeze out native species.
6. NY: Dredged river sediment to be dumped in Erie.
7. CT: Bill to end free fishing licenses for seniors.
8. MI: Sunday morning fish church.
Reminds us of this classic Rapala commercial: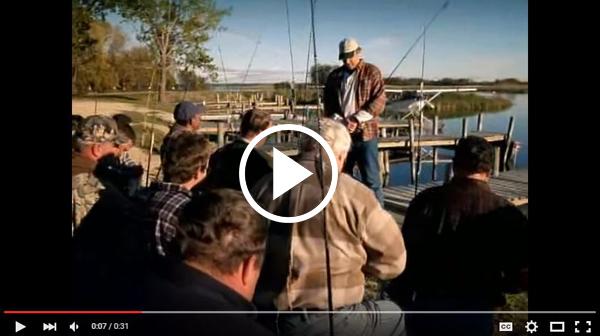 9. New Northland UV Mimic Minnow.
11. Humminbird revenue up 35% in Q1.
12. Fishing retailers expect better sales in 2016.
---

---
Fishing/Ice Reports
> Ice fishing was up and down this week — a lot of fish on the electronics, but tough to get bites. A 1-2 punch of rattle baits and a deadstick with a plain hook and minnow is best. Fish follow jigs up and down half a dozen times before biting or disappearing.
> Prime fishing 7-10 miles off of Pine Island in 27-35′. Mainly saugers with walleyes mixed in. Some 16+" saugers being caught along with a few slot walleyes. Pike, tullibee and perch mixed in as well. Ice averages 15-22″ — ice roads are letting out most trucks but contact your resort for exact information.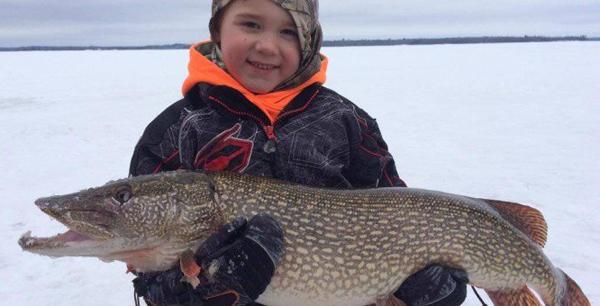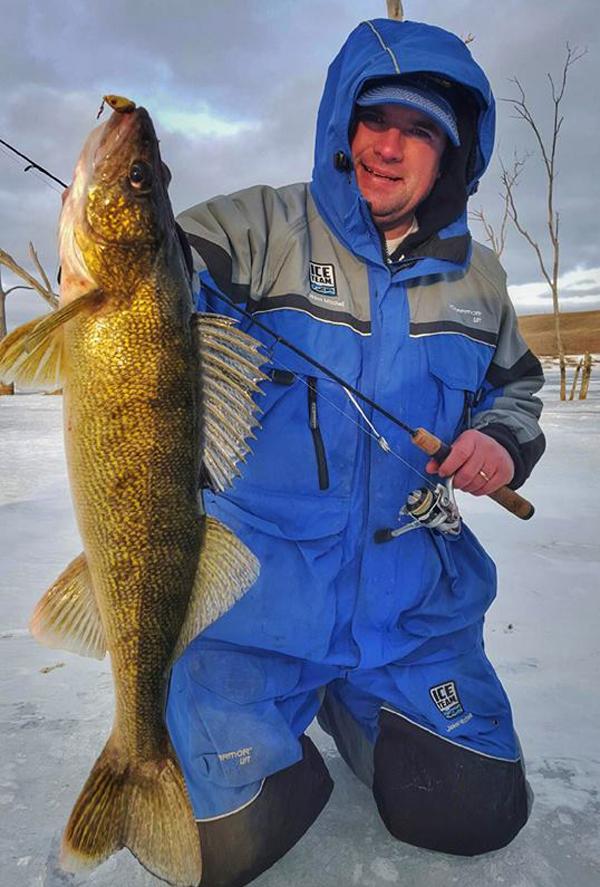 'Nough said! (Not allowed to talk about that prototype Clam spoon….)
---

Jason Mitchell:
> Big pike can be specifically targeted on many bodies of water right now. The late-ice window might be one of the most coveted primetime opportunities for seeing some of the biggest pike each season.
> Typically, most of the big pike are caught at late ice in the back third of a bay. As a general rule, warm weather that thaws and moves water into the backs of these bays will typically pull fish shallow, whereas cold fronts will push the fish deeper into the channels.
> Set out tip-ups perpendicular across creek arms and bays to intersect pike as they push in and out of these locations. Instead of following a specific contour, cut across the bay perpendicular with holes so you have baits set at different depths. This mentality and hole placement puts more bait in front of fish as they move.
> Still one of the best rigs for catching large pike is a simple steel or titanium leader with a snap connected to a large treble hook. Unsnap the hook and push the eye and shank of the treble through a large dead smelt, herring or alewife. After the eye of the hook is pushed through the bait, snap the hook back on to the leader. This causes the bait to ride horizontal, and the larger hook has a better gap and penetration particularly when dealing with large pike.
> Big dead baits typically catch the biggest fish. Use baits that are at least 8 inches or longer. Smelt are often the most popular and easiest to find. The advantage of smelt is that they are soft and bend easy in the mouth of fish so the batting average can be much higher. Some other baits like frozen anchovies and herring seem to have much more oil and smell, and often get more bites.
---

---
---
---
What you need for ice fishing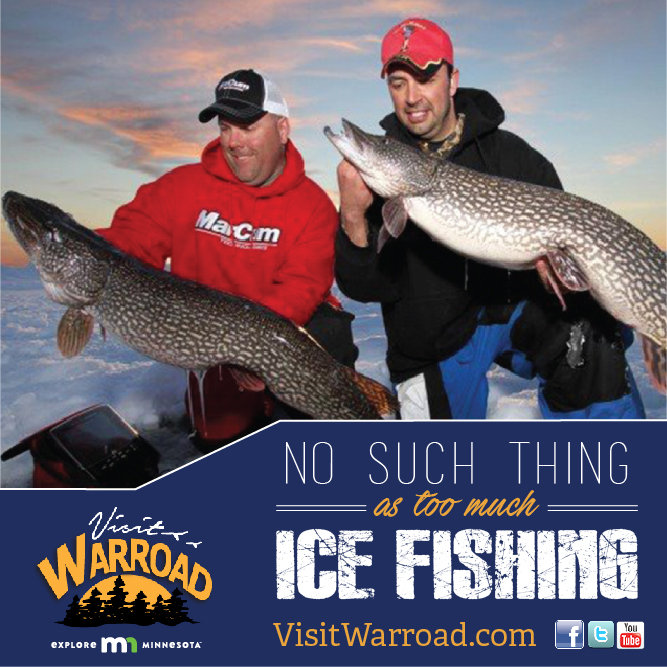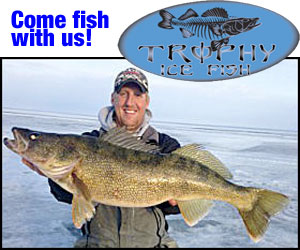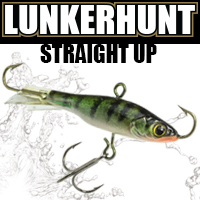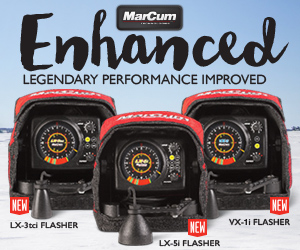 ---
About Target Walleye
Target Walleye
brings you the BEST walleye and ice fishing news, pics, tips and events year-round, and is brought to you by Al & Ron Lindner, Jim Kalkofen and other walleye nuts like you!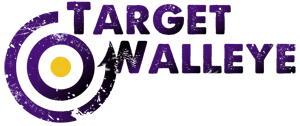 TargetWalleye.com | Rapala.com | IceForce.com