If you're receiving this Target Walleye/Ice email — covering the best of walleye fishing during open water and the best of ice fishing during hard water — for the first time, a friend probably signed you up! Target Walleye/Ice is brought to you by Al and Ron Lindner, Jim Kalkofen and other walleye and ice fishing nuts like you.

Today's Top 5
How to add a 12-volt power outlet to your fish house.
Anyone else have a cell phone charger in their por shack? Pretty cool hack from TW's Brett McComas for that old flasher battery — never miss a Snapchat again lol: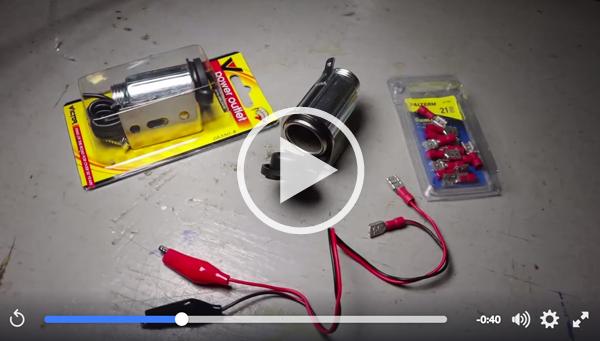 Silent jigging spoons for ice-fishing walleyes.
Rattle-bearing jigging spoons have taken over the tackle trays of most walleye ice anglers (because they work!), but don't forget about those silent options when times get tough. If anybody knows "silent-but-deadly," it's Ice Force pro Joel Nelson: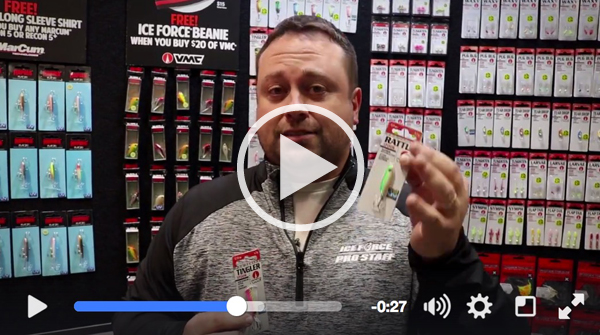 Like Joel said: "It's all about the flash and flutter," and the VMC Tingler Spoon's got it. Works especially well in clear water, during a cold-front or on heavily-pressured fish.
First-ice fish usually haven't seen a bait in nearly a month, so Ice Team pro Matt Breuer starts out fishing 'em aggressively: Working Chubby Darters and big spoons like the Clam Blade Spoon. Also means he's not going to sit still for long — instead he'll be covering water to find those active fish and get on the sweet spot:
> Matt: "A lot of guys are finding fish on breaklines, but those are going to be your 'flash bites.' I don't want to just catch fish for an hour in the morning and evening — I want to be on fish at all times — so I'm going to target deeper structure."
That pink shack is a good look for you, man! If you haven't seen 'em yet, that's a pink version of the Jason Mitchell Thermal X made exclusively for W.I.N.K (Women In Need of Kindness) — a nonprofit that provides emotional/financial support to those fighting for their lives against cancer.
What we know: Only made 20 of 'em and not many left, can't buy 'em in store — gotta donate $900+, all proceeds go to W.I.N.K. Email Clam's customer service for more info.

First truck through the ice this season?
Pump the breaks — despite what the calendar says, it's still "early ice" out there: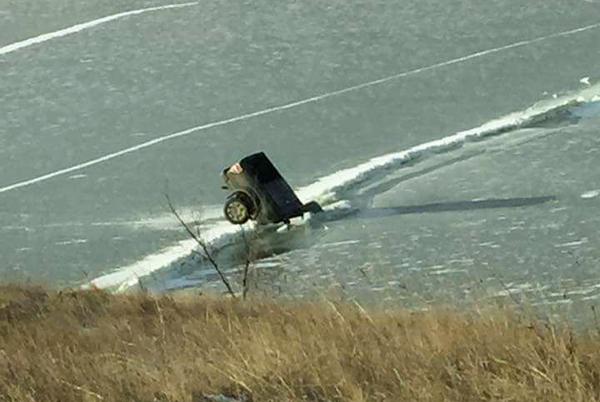 Word is it happened on Buffalo Pound Lake, SK and both guys are ok. Be careful out there — we can't stress it enough.

Ice-fishing holiday décor
Chris Hubbard's favorite flowers are finally in season — that bouquet would look great with some Christmas lights wrapped around it on the deck: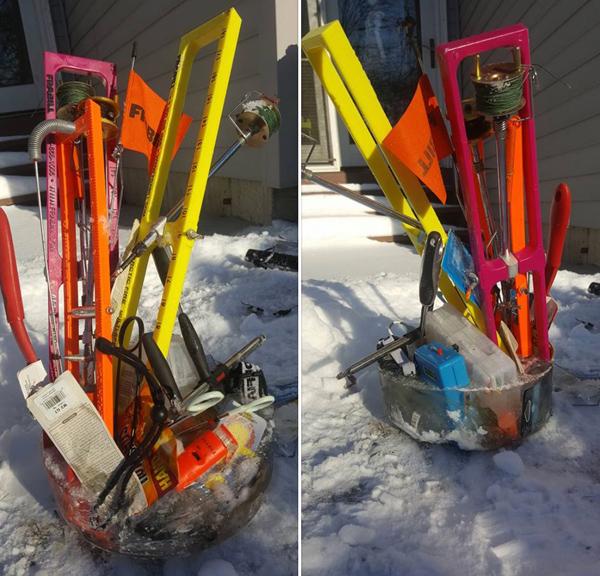 Kristjian's gingerbread-house is on point: ice shack, tip-ups and even an ION ice auger:
Well, we know how this guy stayed busy while waiting for safe ice: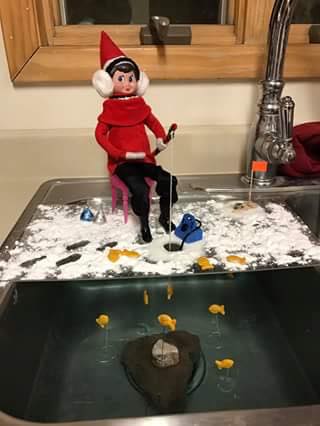 Stephen Russell's wife was happy to hear that he decorated the tree…until she got home and saw it was with LIVETARGET Lures, instead of bulbs: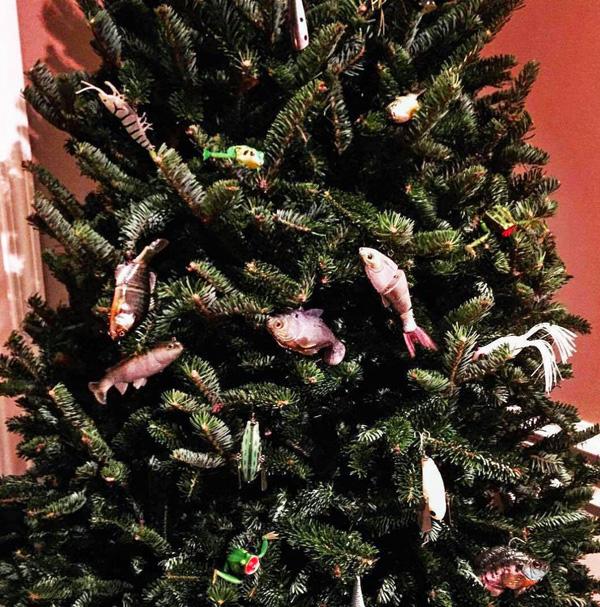 Hey Stephen – Let your wife know that it was better than the alternative: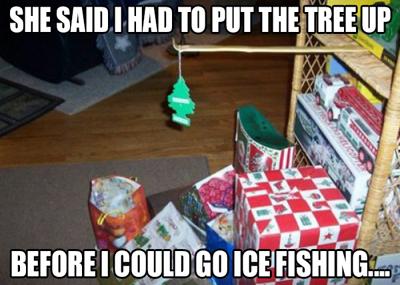 News
1. ND: Devils Lake perchin' is gonna be ridiculous!
It usually is! But here's what Zippy Dahl of Perch Patrol Guide Service had to say:
> "Last year, lots of good-size 9″ to 11″ perch were hauled through the ice. All those perch are bigger and fatter this season — that year-class will now be 11″ to 13″. We're really looking forward to a good year."
Just how big do the perch get on Devils? This big: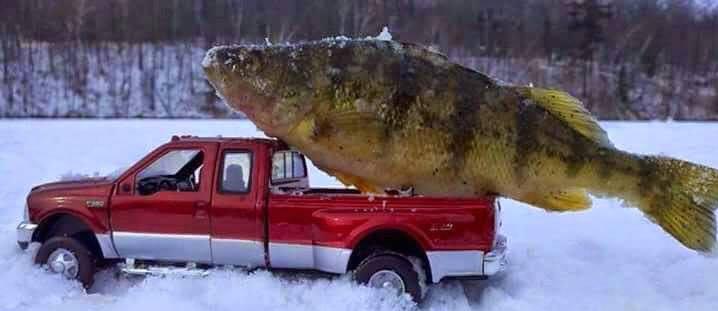 2. MN: Lake of the Woods chock full of 'eyes…
…according to the annual fall gill-netting survey (and most anglers!). There was a 57% increase in walleyes netted this fall as compared to last year. Should be an incredible ice season.
3. Win $75K on Ice Force scratch-off game.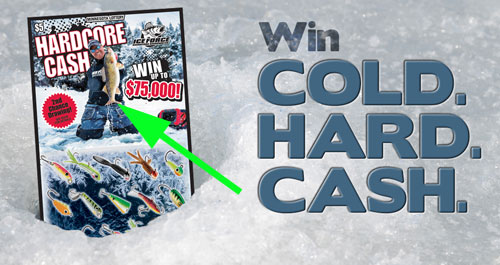 That's pro-staffer James Holst hangin' out with a whole crew of VMC and Rapala ice-fishing baits.
> James: "I had no idea it was going to happen. I consider it a fantastic honor and now I know what everybody in my family is getting for Christmas! I think I'll give them lottery tickets and they can hopefully channel some of the luck that I find out there on the ice and hopefully win something."
Would for sure scratch the Jigging Rap last for good luck!
4. Side imaging + Aqua-Vu = money.
One of the best ways to get dialed-in on your side imaging is to use an Aqua-Vu camera to make sure you're interpreting the graph correctly. That's one way guys like Doctor Sonar get so good at reading 'em and knowing exactly what's going on below:
> Doc: "This image is a boulder reef…the biggest boulders are next to smooth bottom. This also means there is probably a drop-off next to the boulders. Walleyes like transitions, big boulders and dropoffs, so I have 3 key ingredients to start my hunt for groceries for my famous fish tacos."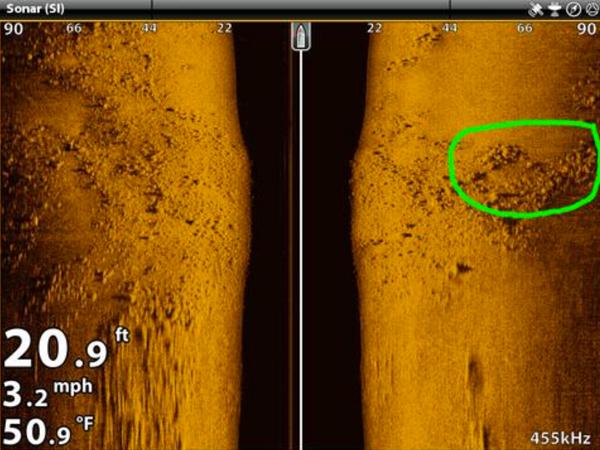 > "[Here's] an Aqua-Vu video of the transition. Watching it confirms it's a good spot and helps understand the side imaging."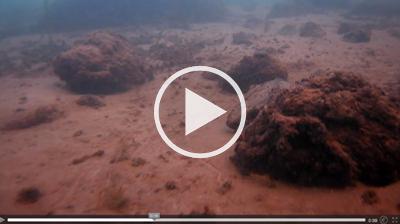 5. Johnson Outdoors has double-digit growth for 2016.
You may not have heard of 'em, but you have heard of the companies they own: Humminbird, Minn Kota, Cannon, Old Town etc.
6. Pure Fishing parent gutting Pure Fishing?
> "Pure Fishing's (Berkley, Abu Garcia, Fenwick, etc) 30-person marketing staff has been dismissed…cost-cutting measures as Newell looks to reduce Jarden's operating costs by as much as $500 mil."
Pros are gone, staffers are being let go, and possibly sayōnara to the B.A.S.S. sponsorship deal. Merry Christmas!
One reason it might be axed: the parent company just bought plastic food storage container and…candle businesses.
7. How sad does this Lund boat look: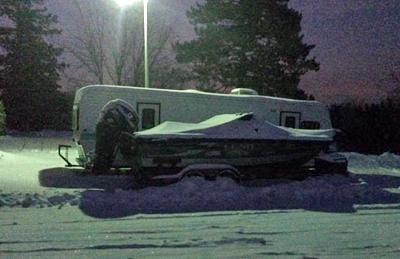 Hang in there — only one more week and the days start getting longer. #IceOut
8. DC: President Obama signs new outdoor REC law.
> The Rec Act forces the BEA to analyze the economics of our industry (at no additional cost to taxpayers, by the way). Once that initial analysis is complete, we could become the sixth economic sector tracked by the Department of Commerce.
> So when our elected officials see the importance of outdoor recreation in their district…you can bet those numbers will get their attention. Imagine someone trying to close public water to fishing because they don't [like] the sound of boat engines. The decision-makers are going [to] look at those economic numbers and think twice.
Sounds good, but like our buddy Jay Kumar's Bassblaster said, "Logic has never stopped any politician from doing anything…."
_____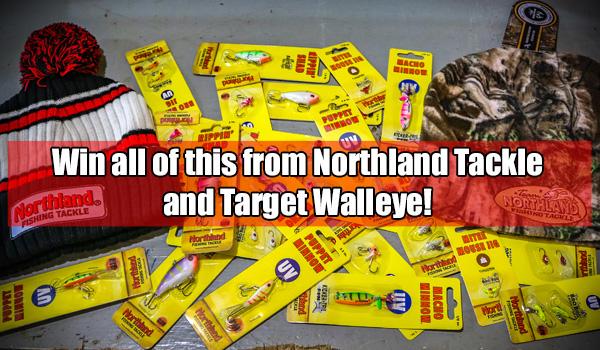 Enter to have a shot at winning all this brand new Northland Tackle stuff for 2016/2017, then go out and catch a ton of fish! Just enter your email addy, then share the link you get for more chances to win. Good luck!

Great places to catch 'em
Sign up another fish-head!
If you're forwarding Target Walleye/Ice to a friend who loves to walleye-fish or want your fishing buddies to get these emails, just
send us
their email addresses and we'll take care of it! (We won't sell the addresses, use them for spam, etc.)

Don't mean to get all heavy on you, but this video could for sure help save a life…maybe yours: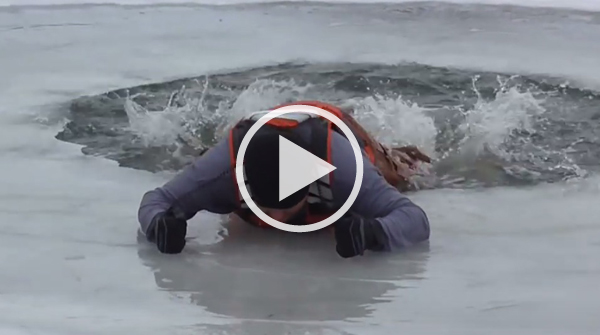 Brrrrrrrr. Thank you Capt. Adam Walton for taking one for the team (3 times!) and showing everyone house it's done.

Today's 'Eye Candy
In honor of it being "hump day," here's one courtesy of the Rotating Power Minnow from Custom Jigs & Spins. The eyelet spins to minimize line twist — cool looking bait: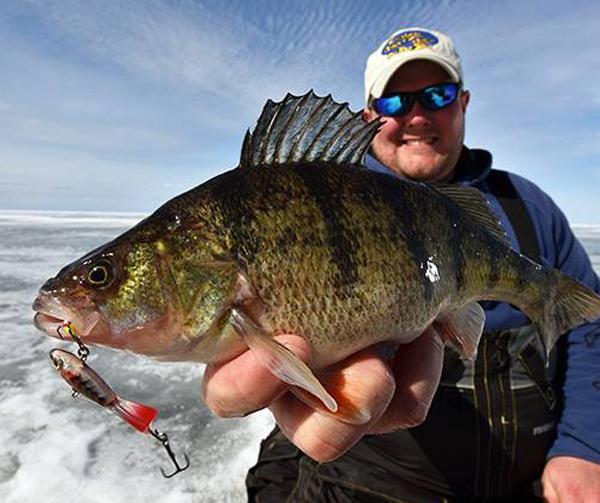 Check this stuff out!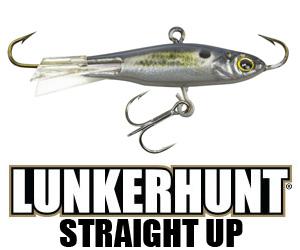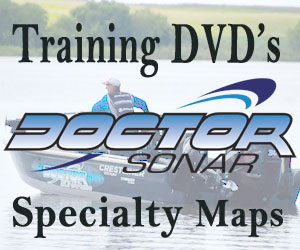 About Target Walleye
Target Walleye/Ice
brings you the BEST walleye and ice fishing news, pics, tips and events year-round, and is brought to you by Al & Ron Lindner, Jim Kalkofen and other walleye nuts like you!