> Did you know the original Lindy rig came with a 24″ leader? Only later was it stretched to 36″. Both Al and Ron Lindner believe that one of the most overlooked and potent of all Lindy-Rig modifications is to shorten the leader even more than the originals.
> "10-inch snells, even smaller," said Al. "The most amazing thing is how well short snells work."
> How short? When Ron first experimented with the tactic, he used rigs with a leader length of 6″ to 1 foot. "I like the bait near the sinker itself. I think fish are attracted to the thumping. In effect, you are fishing it like a jig."
> Another advantage of a short leader — you can set the hook right away instead of waiting long, heat-thumping moments for the fish to eat the bait.
> Shorter is best, Al said, in water 18 to 12 feet deep and even less. Drag it as slow you can. Let the live bait do its job. You can use a lighter sinker and let more line out to increase the angle of the line with the water's surface to avoid spooking fish.

Big 'eyes love muskie baits.
Ever try it?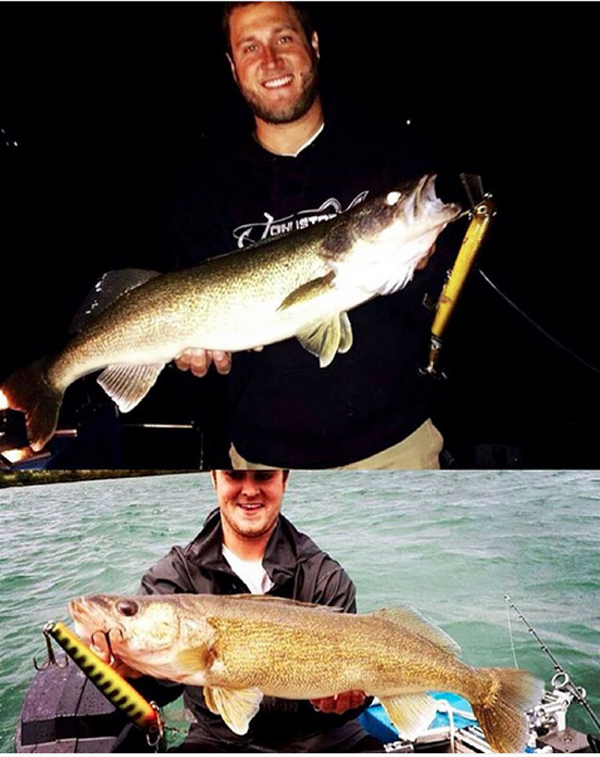 That's Spanish for "Moby Dick:"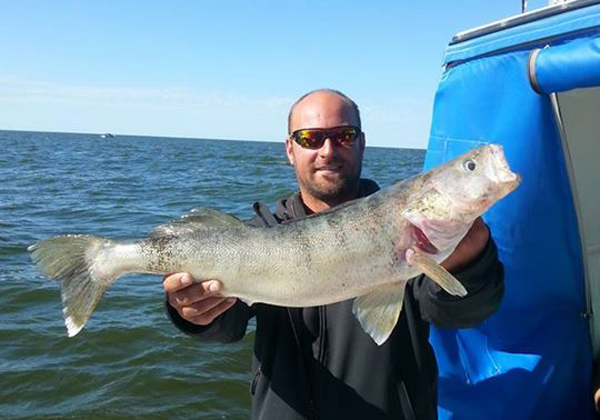 That bleach blonde from LOTW reminds us of this geetar-slinger: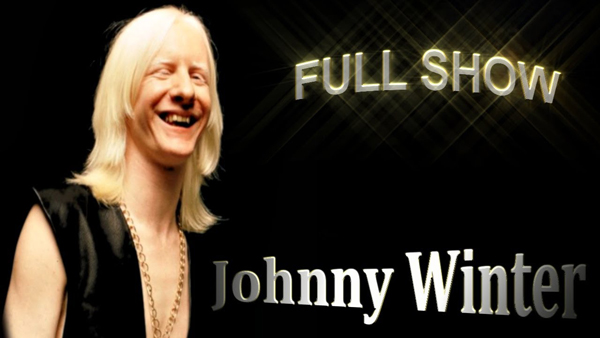 > It started off as an April Fool's joke, but the designers behind this "catch enlarging" device say it is now actually a real product-or at least it will be if a crowdfunding campaign on Kickstarter is successful.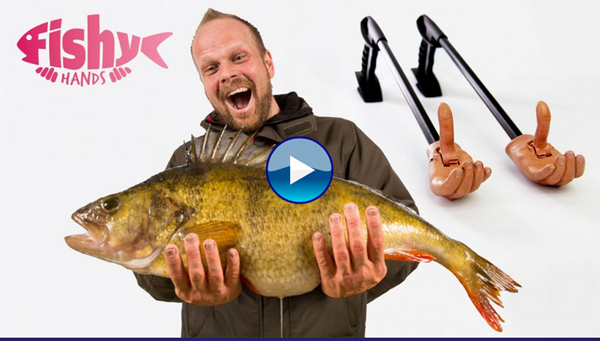 News
1. WI: 3 walleye per day on ceded lands.
2. WI: 35K walleye stocking for Chetek Chain.
3. MN: Lake of the Woods bite still good.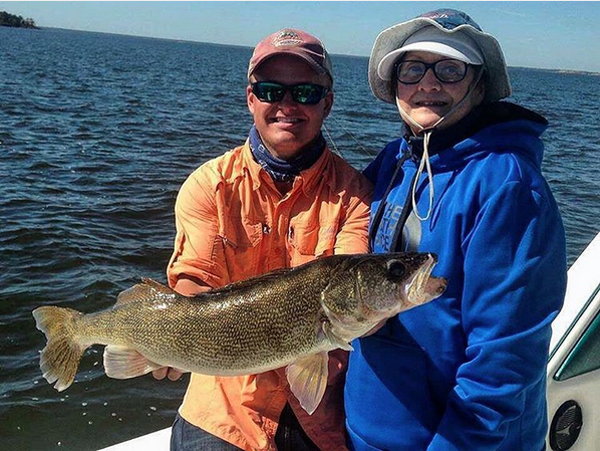 > Two patterns have emerged: Days where it's been too windy to drift fish, anchoring and jigging on windy points and on the edges of rockpiles in 21-24 feet has been the ticket.
> On the days where we can get a reasonable drift, drifting minnows in 30-32 feet has caught some really nice fish, including some trophies in the 28-30″ range.
> Fishing both up north in the islands and down south in the mud has given up some nice limits of walleyes. Hopefully the fall shiner run in the rainy river will continue to bring those big females to the south end of the lake.
Report from Capt. Travis DeWitt with Ballard's Resort.
4. MN: Pontoon chases deer to death.
If true = dumb.
Sell fluff to Mepps.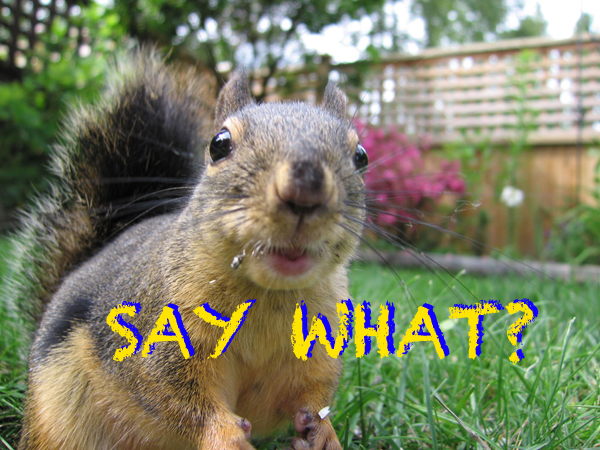 6. 100-lb Missouri flathead cat on trotline.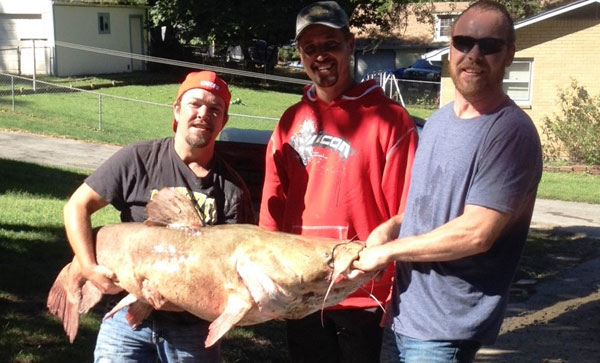 7. IN: Asian Carp found near Lake Monroe.
8. ID: Tribe pike bounty causing concern.
9. ON: 3 provincial parks will stay open through 2019.
Ice Fishing
In MN!
2. MN: Competitive ice family wants sponsors.
3. Open water ice fishing contest.
Use your ice rod n reel.
And here too.
One of our favorite shots from last year…send us yours!
From Michigan walleye writer David A. Rose: "Ice fishing with Mark Brumbaugh on Lake Erie March 1, 2015. One's just under 13 lbs, the other just over. 2003 year class fish. Custom Jigs & Spins 1/4-ounce VertiGlo Lightning Spoons tipped with a whole shiner. Mark and I doubled; both fish were released…."
_____
Click here to enter and win! And please forward the link!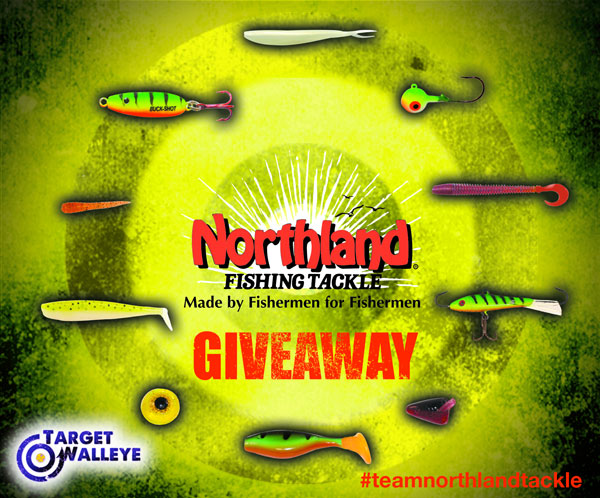 Events
---

---
---
> The first step I like to do when attempting to dial in a trolling strategy is identify the end zones. That is how much of a field are you working with. If the contour basically stays the same for three hundred yards, that is my trolling run.
> Trolling locations and big fish locations can be fleeting in the fall and some of that I believe can be attributed to the forage at that time of the year — fish are often pulling out over open water and also targeting larger forage as young of the year baitfish grow up. Come fall, it takes fewer perch or tullibees to make a meal.
> A mistake I have made more times than I care to admit is not giving a location enough time if I know that there are fish around. Unless you get lucky and hit things just right, you often cannot make just one pass and leave.
> Unless I am fishing over the tops of weeds behind the boat in shallow water, I am often running larger deep diving lures behind the boat even when fishing in water less than 15 feet.
> I cannot tell you how many big fish I have caught by running a larger billed lure that could run as deep as 30 feet and putting that lure out behind the boat on a short amount of line in, say, 10 feet of water. In the fall…big fish just seem to love that harder vibration where the lure is moving more water.
> …by using slightly lighter weights on the back rods versus the rods that are on the sides or in front, I can stagger the lures and stack the lures behind the boat in a fairly tight formation. During the fall especially, this little trick can be deadly.
> Four lures running close together have an entirely different triggering quality that is hard to describe or quantify but it works so well at times especially during the late summer and fall.
---
I'm addicted to bites, dude.
> "That's my biggest downfall."
Not just yours, Bro hahaha!
---

---
Shot of the Day
Aerial tournament take-off — shot by mad-scientist and fish-bum Jay Siemens: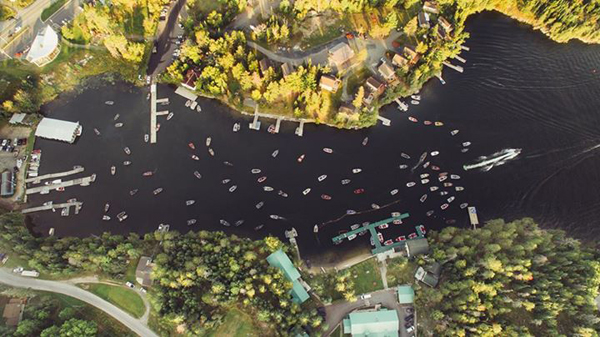 ---
Have you checked this stuff out yet?

---
About Target Walleye
Target Walleye
brings you the BEST walleye and ice fishing news, pics, tips and events year-round, and is brought to you by Al & Ron Lindner, Jim Kalkofen and other walleye nuts like you!
---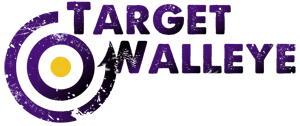 TargetWalleye.com | Rapala.com | IceForce.com