Giant 33.25″ slab of walleye caught in Canada — wow!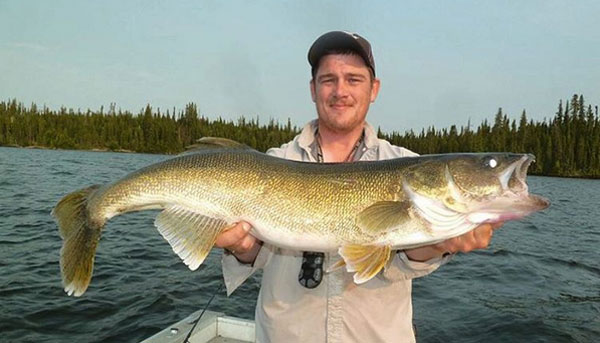 An SK 32: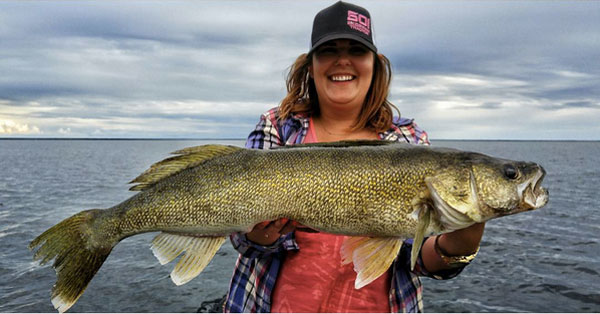 31″ of love — that's all we know about it!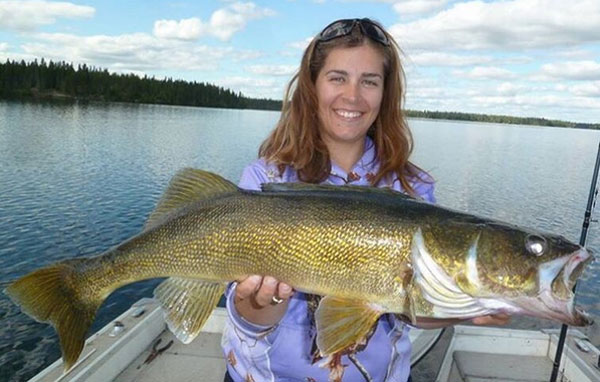 Another 31, from Lake Michigan: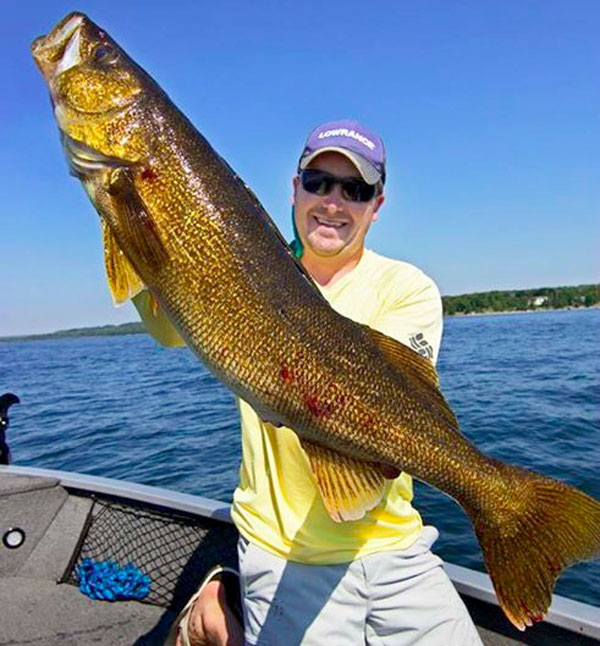 When you'd rather it was ice.
Lake Oahe, SD: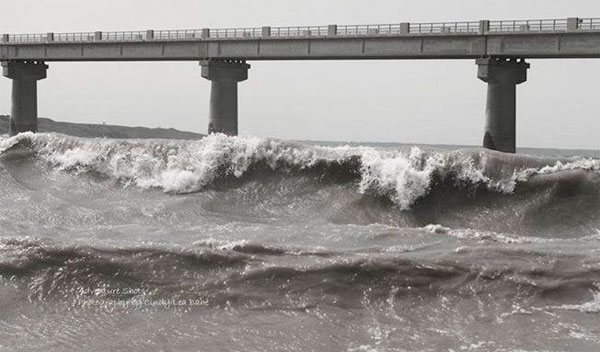 Lake Winnipeg: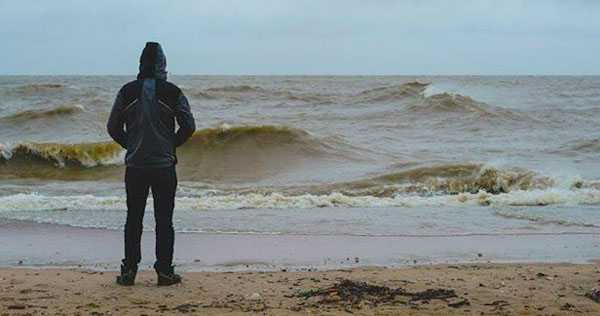 Erie: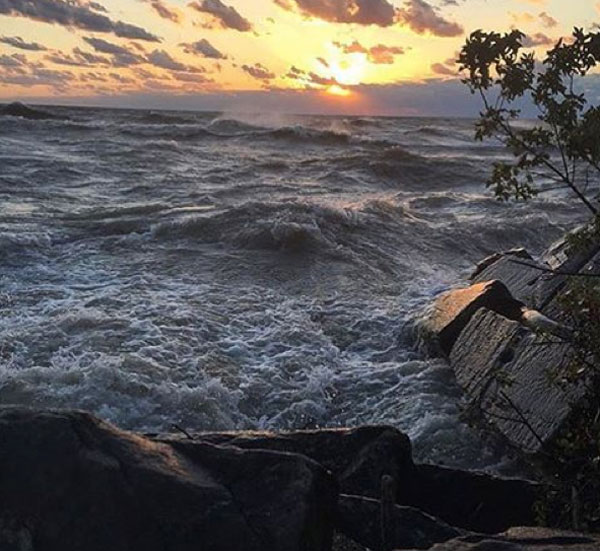 Target Walleye becomes Target Ice during ice season — get ready!
"We discovered a few walleye swimming all the way to Lake Huron after spawning in western Lake Erie. Just as surprising, some walleye spawning in Michigan's Tittabawassee River were later found in Lake Erie, making the Huron-to-Erie corridor a two-way street."
Observation courtesy of the Great Lakes Acoustic Telemetry Observation System.
> GLATOS receivers are finding walleye in the open water of central Lake Erie, revealing sui walleye habitat there for the first time. A female walleye was tracked swimming in a big circle from the Cleveland area to the Ontario shoreline, and then back again.


News
Lynn Niklasch and Mark Kumorkiewicz won the AWWS Nitro Boats Championship-Wisconsin Division and Wisconsin Team of the Year. Won $6,500 with nearly 101 lbs for 10 fish. Dang!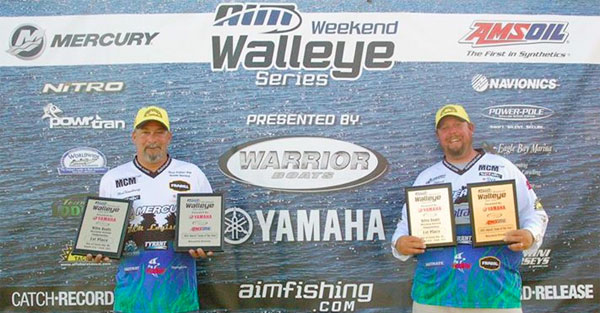 One reason why:
2. Erie: Double-willow spinners hot?
3. MN: Rainy Lake additional slot limit regs.
4. MI: 4 lakes stocked in Dickinson and Iron counties.
5. ND: Record fishing license sales again this year.
222,500 fish licenses sold, 65,000 non-resident. Third consecutive year of record sales.
6. MI: Evolution of Lake Michigan.
Interesting article:
> Alewife populations are rebounding now that king salmon numbers are at a 25-year low.
> The emergence of quagga mussels has really hurt the perch populations because they are eating tons of plankton.
Lake trout have adapted well to eating gobies off the bottom. Steelhead and salmon, not so much. Natural reproduction of lakers is up 40% since they've added gobies to their diet.
7. New Rapala pre-paid card designs.
Our fave: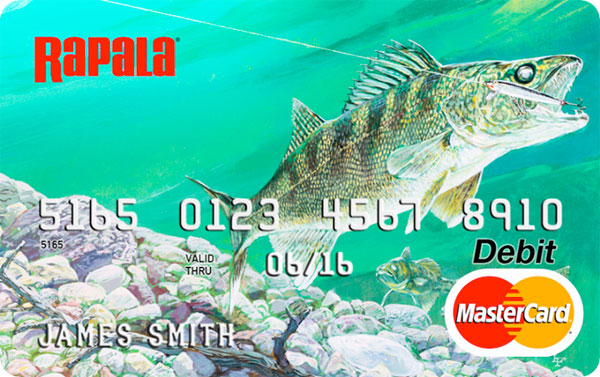 8. Latest Off Shore Tackle podcast.
> Nick DeShano describes how he came up with the idea for the new SST Pro Mag planer board and the process of bringing that board to market. Then Lake Ontario charter captain Joe Pickstock talks about using the new Pro Mag for salmon and walleye on Lake Ontario's Bay of Quinte.
9. New injection-molded boat shoe.
Now that's different!
10. MN: Lake of the Woods report.
> Limits of walleye and sauger with plenty of trophy walleyes in the mix. Drifting with spinners or trolling/downrigging. Drifting has been productive in areas near Morris Point, Graceton, Zippel Bay and Long Point, 5-15′ or 23-27′ with gold or orange tipped with minnows or crawlers.
> Trolling with Rapala Shad Raps and Reef Runner crankbaits has been good in 31-34′ out from Lighthouse Gap, Garden Island, near Long Point and at various spots in the Big Traverse basin. Wide variety of colors working.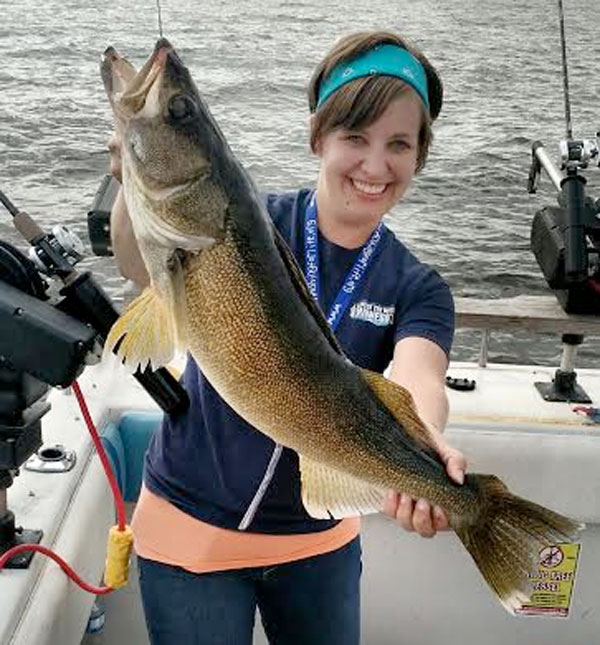 > Rainy River: Sturgeon still active. Best areas are east towards Clementson and Birchdale, anchoring over pockets with a 3-oz no-roll sinker, 5/0 circle hook, and gob of minnows or crawlers. Some walleye and bass action 17-19′ near shorelines and weeded areas.
> NW Angle: Fall patterns starting as island points and neck-down areas with current turning on. Jigging and drifting with spinners. Try 24-30′ off Crow Duck, Four Blocks and Little Oak Islands using gold or glow spinners. North Island and Falcon Island in Ontario waters have walleyes as well as strong crappie bite. Muskie and pike active close to shorelines, casting with big crankbaits.
National Championship Musky Open out of Eagle River had record 1,266 anglers fishing.
> "195 muskies over the 3 day fishing period, which was just shy of the record."
So that's 3,798 fishing days ÷ 195 muskies caught (min 36″ fish) = 0.05 fish per angler.
Fisheries director. She does mention walleye, so that may be a good sign?
_____
Click here to enter and win! And please forward the link!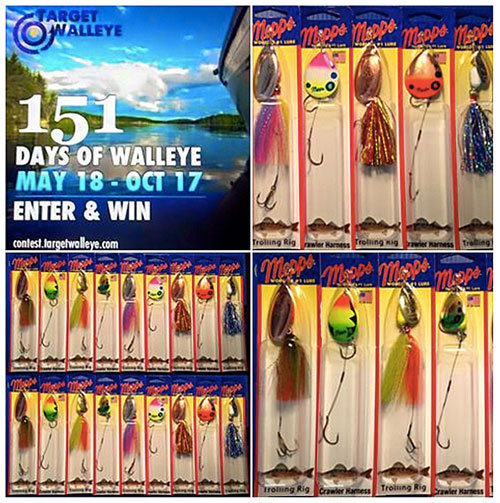 Events
---

Guide Jeff Sundin talking about late August until mid-September 'eyes:
> …the larger bars with immediate access into both deep water and easy access to the shoreline flats are prime locations. The huge flats associated with these structures have room for lots of fish to spread out while they roam around looking for easy feeding opportunities.
> There are always a few "false starts" in the early fall where it begins to look like the shallow-water fall patterns have begun and then without warning, the fish move back out to the main lake.
> In the shallows…when the wind blows, we concentrate on the shallow breaklines, paying particular attention to weed beds and areas of rocks and gravel. Wind speed and direction are equally important and I tend to favor areas where the wind is moving parallel or slightly into the shoreline.
> A key tip to remember is that fish will usually travel moving into the current that's generated by the waves. So if the wind blows from the same direction for a sustained period, you should be expecting fish to move slowly ahead into the current and stop to feed as they encounter pockets of baitfish that gather on points, inside turns or in weed beds.
> Over the course of a few days, sizable groups of fish can assemble up current from where the original school of fish was located. Always check locations further up wind before you leave the area.
> Jig and minnow combinations, crankbaits, spinners and live-bait rigs…we will sometimes troll the crankbaits as a way to locate fish. Once we find them, we'll work the area more thoroughly with the jigs. Trolling speed for most of the crankbaits is between 2.5 and 3.5 mph and we try to stay very close or even slightly into the weeds.
> When we fish jigs or live bait rigs in the shallows, it is important to check all of the angles. Fish the inside and outside edges of weed beds and occasionally check the flats just outside the deeper weed edges.
> Calmer days in this early fall period generally call for fishing the deeper structures like in the deepest-heaviest weeds, further out on the flats or on main lake bars that connect to shoreline structure.

Some fishermen wonder why we allow walleye fishing during the spawning season. Research shows the females spend very little time spawning while smaller male walleye will hang around for weeks and are the ones most likely caught by fishermen.
Shot of the Day
Think these guys are excited?? They boated a Devils Lake whopper, just didn't get a good shot of the actual fish!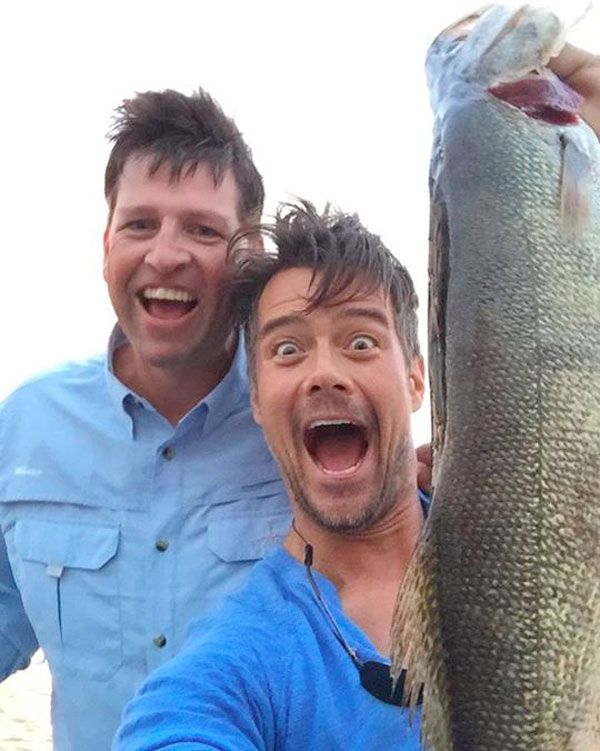 Gotta check this stuff out!

---
About Target Walleye
Target Walleye
brings you the BEST walleye and ice fishing news, pics, tips and events year-round, and is brought to you by Al & Ron Lindner, Jim Kalkofen and other walleye nuts like you!
---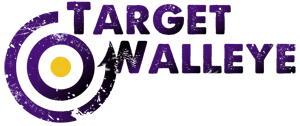 TargetWalleye.com | Rapala.com | IceForce.com