We never get tired of seeing giant fish!
Joan H., 31.5″ from Tramping Lake, MN: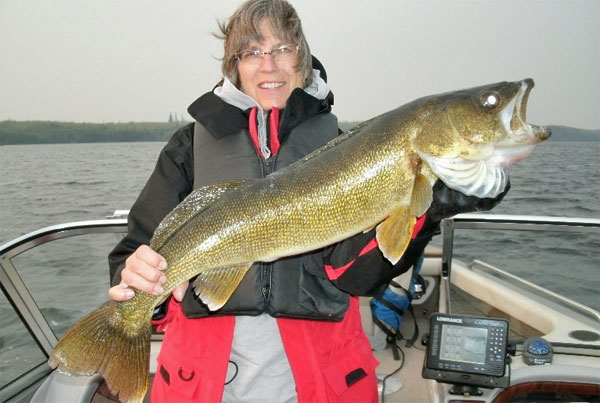 A 13.23 caught by @walleyeguy00 — in a tournament!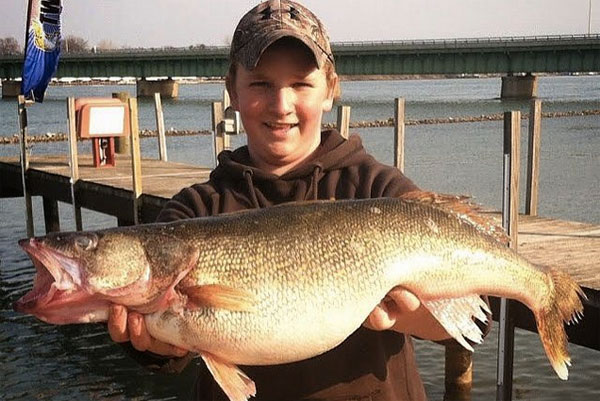 SK walleye that measured 33″ and 13.4 lbs!

Green Bay NWT should be a monster-fest.
Cabela's National Walleye Tour this week, Fri-Sat.
Keith Kavajecz is on 'em: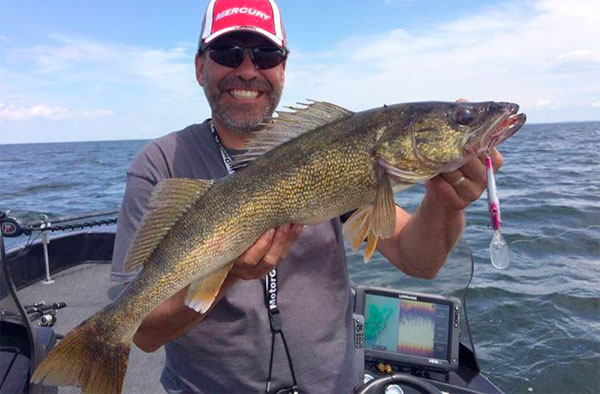 John Gillman found 'em too: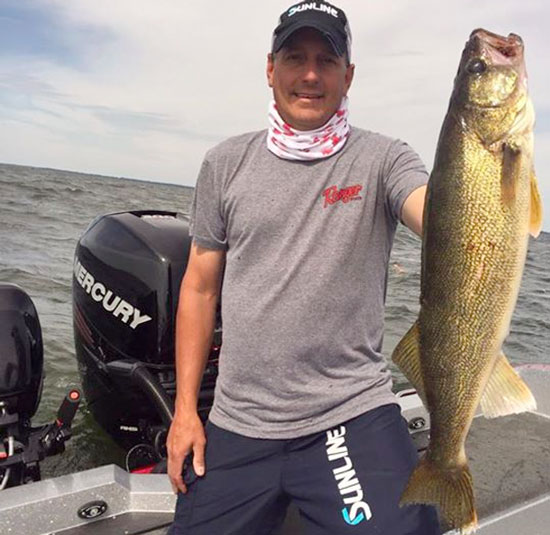 New color Storm catching 'em — looks like a Storm Thunderstick Madflash Deep in the new ghost purple UV color:
Mike Gofron's practice "bycatch:"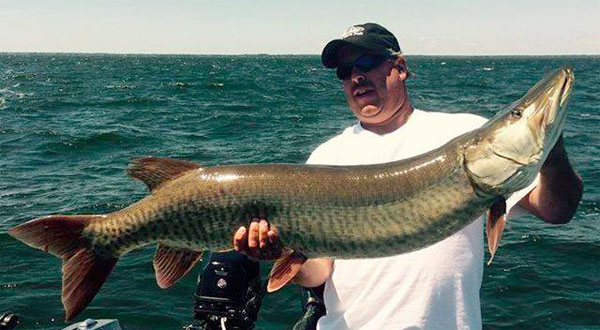 No trailer hitch, no problem.

News
1. MN: Early shutdown of walleye on Mille Lacs?
> "I thought we had hit the bottom on this lake, but this is a new, lower bottom," said Bill Eno, owner of Twin Pines Resort. "I'm in total shock. I never thought this would happen."
2. SD: Governor's Cup winners.
> Barry Sargent and Doug Iverson captured the title with 12 fish caught weighing 22.87 lbs. That was 0.30 lbs more than 2nd….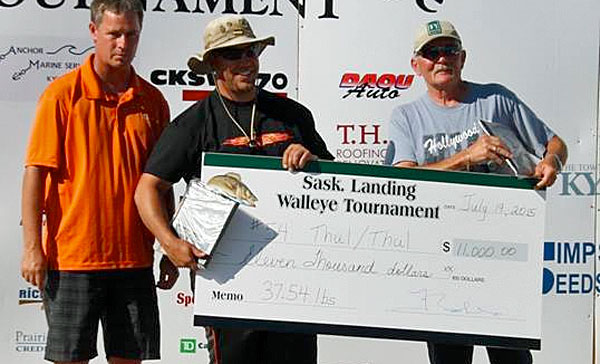 The Thuls caught 37.54 lbs and won…$11,000! Looks like the guy on the left didn't win? lol
4. MN: Zebra mussels found in Clearwater, Ruth.
5. MN: Spiny water fleas in Vermillion.
6. SD: Dry Lake #2 getting new ramp.
So…it's not dry? (heehee)
7. KY: Kentucky River walleye restoration.
8. Erie: Shorter winters hurting yellow perch.
Article written like: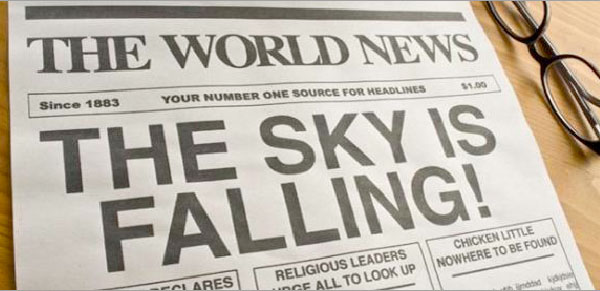 > Kelly Flaherty…caught the 18.49-pound fish measuring 32.5 inches on May 5. He was fishing with a worm and egg at Bonaparte Lake….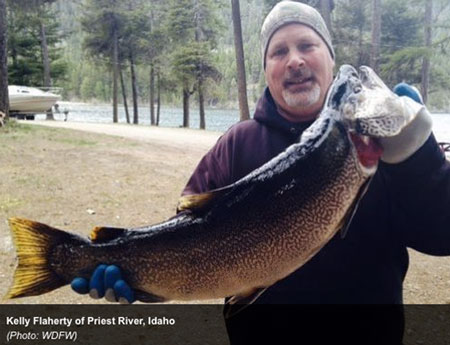 Click here to enter and win! And please forward the link!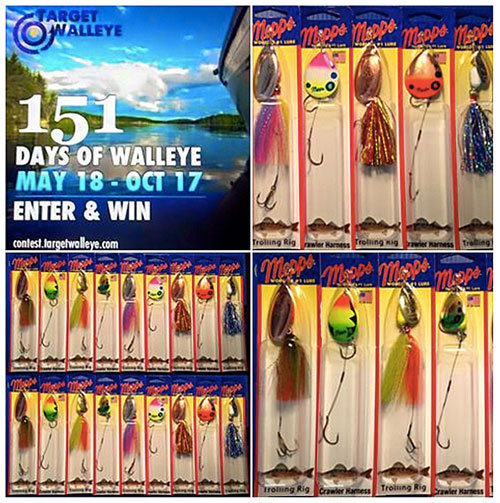 Events

Keith Kavajecz's trolling tips.
Timely because trolling will play a big part in this week's NWT event on Green Bay. Here are some things for you to keep in mind next time you're on the water:
> Use your electronics to scan potential areas and look for signs of either baitfish or larger individual fish suspended in the water column. Once you see signs of fish on the locator, determine the depth they are at and set out your lures accordingly.
> Open-water walleyes relate to baitfish that roam these basins in the summer. In most cases fish will be suspended in the water column, but will occasionally be found hugging the bottom. No matter where they are hangin', keep in mind that these fish feed in an upward direction. This is important, because when running your lures, you'll need to target depths at the same level or above where the walleyes are located.
> Don't be afraid to occasionally run a bait high in the water column too. At times, the most aggressive fish will feed only a few feet below the surface. It's very important to know the baits you are running and at what depths they will run at various lengths of line out in order to be an effective troller.
> Normal trolling speed for crankbaits will be in the 1.5 to 2 mph range. However, in the warm waters of summer, walleyes can be more aggressive and a trolling speed closer to 3 mph can often trigger more bites. Experiment to find the right speed for the day.

Tip of the Day 2
Al Lindner: Summer afternoons for walleye.
1. No doubt the bite will be tough in these conditions. The weed line can be the pivot point. Fish will either move out down the drop, or back off into the weeds along the front.
2. Anchor up along the deep weed edge using a slip bobbers and live bait (leeches, crawlers, minnows) just in the front face of the weeds.
3. You can either rip a jig or cast a lipless crankbait (Rapala Rattlin' Raps or Rat-L-Trap) along and just into the front face of the weeds.
4. Cast a swimbait, like a 1/4-oz Moon Eye Jig, dressed with a Big Bite Baits 4″ plastic Boot or Minnow tail.
5. For live bait aficionados, you can dress the bait with a live minnow (but remember not to rip it!).
6. Enjoy the day!! Anytime out on the water is a good day in my book!
---
Gotta check this stuff out!

---
About Target Walleye
Target Walleye
brings you the BEST walleye and ice fishing news, pics, tips and events year-round, and is brought to you by Al & Ron Lindner, Jim Kalkofen and other walleye nuts like you!
---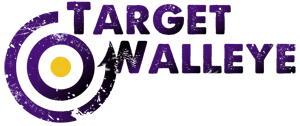 TargetWalleye.com | Rapala.com | IceForce.com