If you're receiving this Target Walleye/Ice email — covering the best of walleye fishing during open water and the best of ice fishing during hard water — for the first time, a friend probably signed you up! Target Walleye/Ice is brought to you by Al and Ron Lindner, Jim Kalkofen and other walleye and ice fishing nuts like you.

Today's Top 5


Rock melons of the week!
The forecast was cloudy with a chance of meatballs, so Jeff Chisholm, David Shmyr Jr. and friends played an aggressive game of catch-and-release on the Bay of Quinte: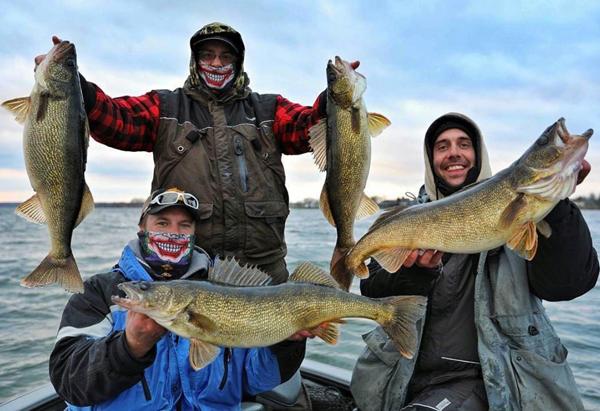 TW fan Greg Myers nabbed his new PB walleye last weekend pulling a pink/purple Bandit behind an Off Shore Tackle Planer Board on Lake Erie. She weighed 11.37 lbs on a state-certified scale and measured 32″ long: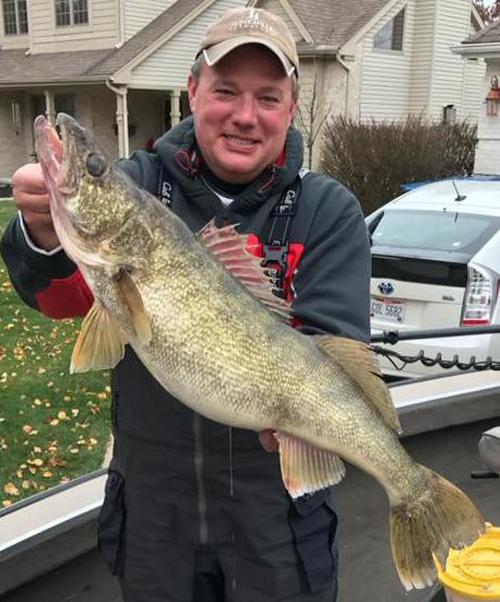 Charlie "Turk" Gierke has been hammering the lower St. Croix River rock melons using jigs and BFishn Tackle Pulse-R Paddletails, but as of late "they have strongly favored the #4 Rapala Flat Jig in silver flake. This one absolutely crushed the lure!" Stout: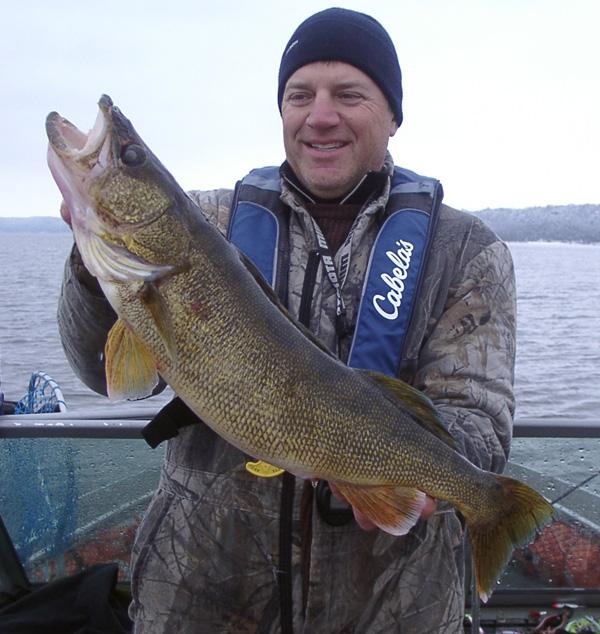 TW fan Rob Bethke popped some stout Mississippi River, MN gold while pitching shallow rocks with a 1/8-oz jig and 3″ BFishn Tackle Moxi (firecracker/chart). Fish were released to swim another day: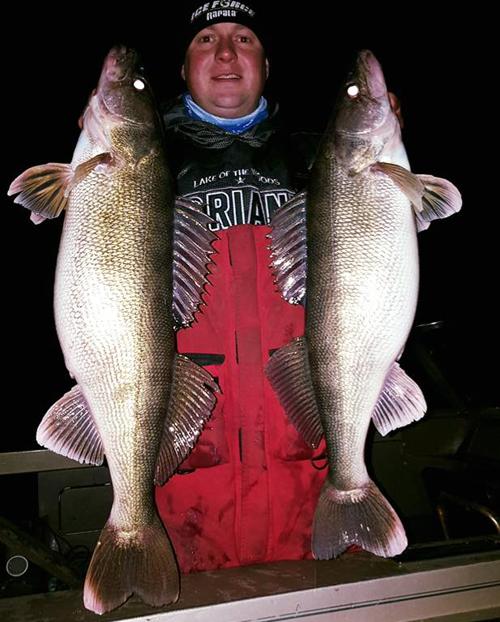 Feeling the bite on deep-water crappies.
Whippy noodle rods have become more popular the last few seasons, but they're not the best option when fishing over super-deep water. One that's a little more stout can do a better job of translating the bite to your hand — instead of just "absorbing" it and mushing up. Tell 'em Steve Pennaz: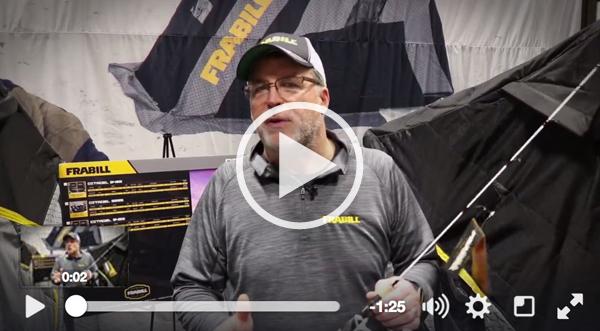 Here's what Steve does with all of his old noodle rods now, every Wednesday night: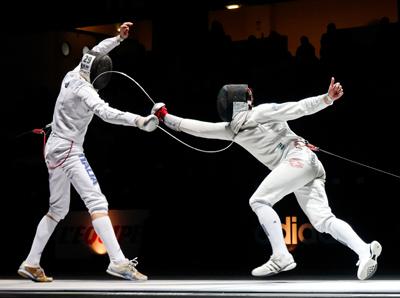 Guy's good at everything!

Do you remember this 16.5-lb walleye?!
How could you not! Carly Rush cracked the massive Columbia River 'eye last January that taped out at 33.5″ (yikes!). Check it:
Caught vertical jigging a Glass Minnow Jig from Kit's Tackle in 30-35′. Carly said they were using 6′ 3″ med-action rods to really make that jig pop — had to be moving it fast!
Even better: She got a video of them putting it back where they found it: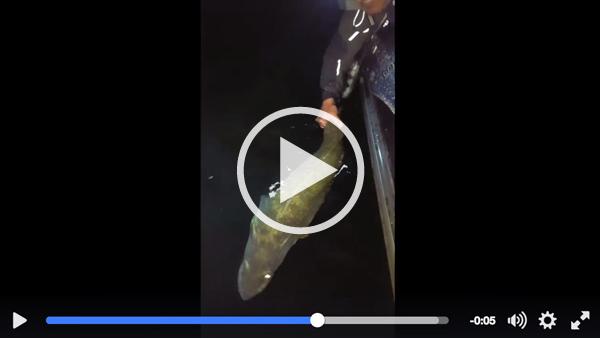 You didn't say anything while watchin' that vid, but we heard you: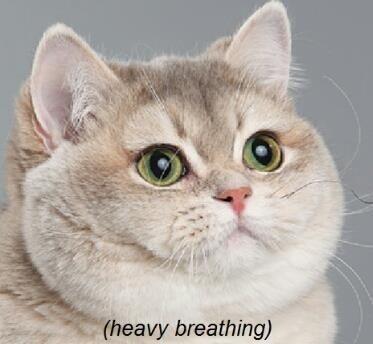 Why a bigger auger isn't always better.
Pulling fish up through a 10″ hole is a breeze, but it can hold you back from covering water…. Here's why Scott Brewer chooses to run an 8″ bit on his ION ice auger to help him stay on top of active fish: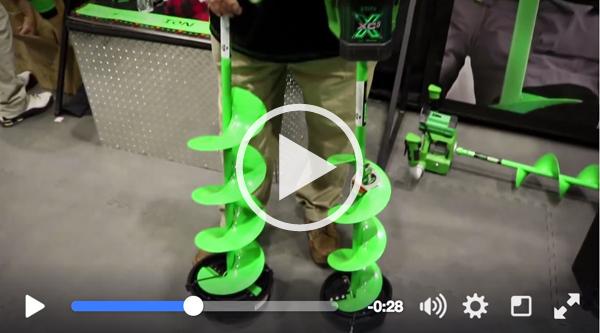 Plus you'll lose less fish: If you can get 'em started up the hole before they fall off, they have a tough time getting turned back around.

Can Russians make weapons out of anything?
Yup: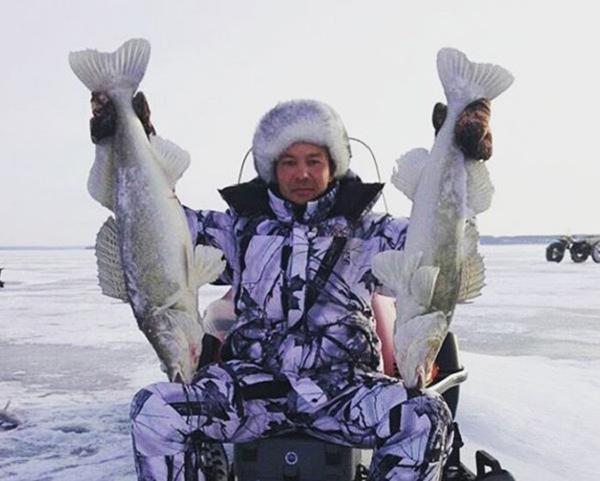 #TargetZander


News
Ice Force pro Joel Nelson has some great tips on how he finds fishable ice before others, but stays safe while doing so. Click right here to read it.
It only take one time of "going through" and you'll learn to never push the limits again — assuming you make it back out of the drink! Here Brad Hawthorne talks about one of those eye-opening moments he experienced, and why he won't step foot on the ice again without his floating Striker Ice Climate suit: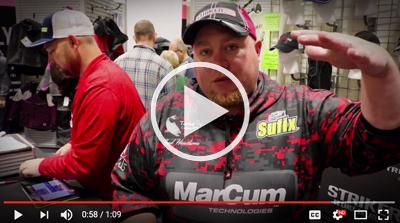 #Levitation
2. NPAA conference is comin' in hot!
Jan 6-8. A few of the speakers they have lined up: Jimmy Bell, Korey Sprengel, Bruce "Doc" Samson, Brad Hawthorne, Jason Przekurat. Need we say more….
3. MN: Zeebz found in Leech Lake.
No doubt they change the chemistry of the water and the way a lake fishes, but it's too early to tell their final impact. Some lakes have actually improved since their introduction….
Current bid is way too low — come on people! Get a chance to fish with hot stick Korey Sprengel on his home water of Winnebago.
Guy knows his stuff. Here's an NWT video of Korey analyzing the fish in the Winnebago system. Don't make us out-bid you! For the Future Fisherman Foundation.
5. New changes to the OR12 Side Planer Board…
…from Off Shore Tackle. Mark Romanack does a great job explaining it: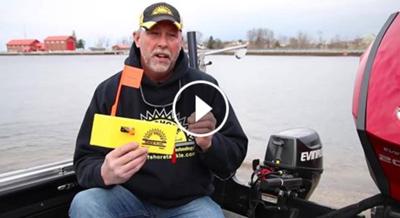 6. How Dave Genz hooks his larva.
There's actually a right and a wrong way of hooking 'em — here's how the Godfather does it:
Lightest 25 hp 4-stroke out there. Says it weighs 44 lbs less than the previous model.
8. How to get involved in the outdoor industry.
Long, but for sure worth a read — even Belichick would be impressed by this playbook.
9. Tony Roach's fave early-ice bite (video).
And it's not walleye…?
10. AK: State-managed ice-fishing huts?
Ever heard of 'em?
11. Gord Pyzer: Late-fall fish on big water.
> "Biologists suspect these big-water walleye migrate to the vicinity of their spawning grounds in the fall to take advantage of their peak physical conditioning."
Gord talks on how take advantage of those movements now.
12. BPS-Cabela's merger being examined…
…by US and Canadian regulators — exactly what was supposed to happen.

Fishing Reports
> Fishing remained strong along the south shore of the lake for those that bundled up and ventured out, which will lend itself to some great early-ice fishing. The back bays are starting to freeze over with a couple of inches of ice and the lake won't be far behind with these sub-zero temps.
> The Rainy River should ice up this week based on temps and boat fishing will be tough. There was a tremendous shiner run this fall and the walleyes fishing was great.
Won't be long! Here's what Joe Henry of Lake of the Woods Tourism has to say: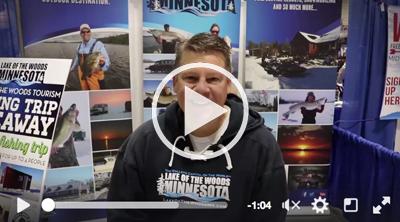 They're coming off of a ridiculous fall bite — here's what they expect: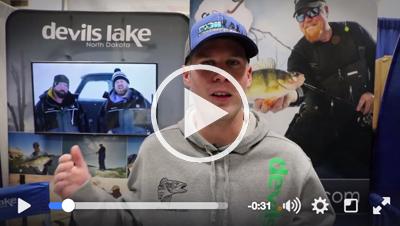 Great places to catch 'em
Sign up another fish-head!
If you're forwarding Target Walleye/Ice to a friend who loves to walleye-fish or want your fishing buddies to get these emails, just
send us
their email addresses and we'll take care of it! (We won't sell the addresses, use them for spam, etc.)

By TWI's Brett McComas after we received a ton of questions about it on Facebook. Note: There's no one specific line type that's ideal for all situations, but
fluorocarbon
tries to come close. Here's how it stacks up against the other lines and why you need to have a rod or two rigged up with it:
> Fluoro is going to be more 'invisible' than mono, making it the ultimate line in ultra-clear water or on heavily-pressured fish in community holes. You'll really notice the difference when sight-fishing for finicky panfish in shallow water. Fewer fish hesitate to bite — try it side by side with a buddy who's not using fluoro.
> It also has less stretch than mono, which is going to make it much more sensitive and help to feel those light bites. Less stretch means more solid hooksets, to really drive those hooks home into the tough upper snout of a walleye.
> There's no better option for outside hole-hopping than fluoro. Braided lines will hold moisture, which can freeze up in really cold temps — especially when fishing outside the shack. Won't have that problem with fluoro.
> Fluoro does offer a little more stretch than braided line, but that will help keep fish pinned. That slight stretch acts as a shock absorber to the fish's thrashing head. At the end of the day you'll have less torn-out hooks and put more fish topside.
> The downfall to fluoro is that it's going to need to be replaced more often than braid or mono. Braided line may last you an entire season or two, whereas fluoro is going to have more memory and will get 'the coils' quicker on the tiny spools of micro ice reels.
> Make it more affordable by filling the spool with cheap 'backing' or old line, then put on just enough fluoro (say 50′ or 60′) to be able to fish for the day. When the line begins to coil, pull it off and throw on fresh stuff. That way a small spool can last you up to a half dozen trips instead of just one.
Bear in mind: Sufix InvisiLine Ice Fluorocarbon sinks 4 times more quickly than mono. Read the full tip on TargetWalleye.com to see how that changes the action of your bait and what sizes of fluoro Brett recommends spooling up with.
< class="CC_Divider" border="0″ width="100%" cellspacing="0″ cellpadding="0″>

Quote of the Day
Just about the time you think you've caught a big'un, some 14-year-old kid lands one twice the size of your personal best.
– That's from outdoor writer Jim Gronaw's recent article "Is Facebook ruining fishing?" Wouldn't be the first thing FB ruined, but we can't get enough big fish shots! Great read….
Check this stuff out!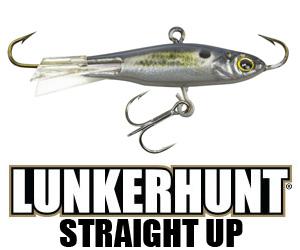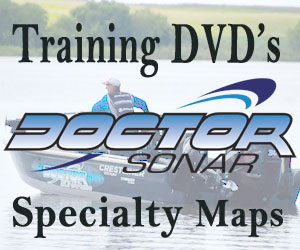 About Target Walleye
Target Walleye/Ice
brings you the BEST walleye and ice fishing news, pics, tips and events year-round, and is brought to you by Al & Ron Lindner, Jim Kalkofen and other walleye nuts like you!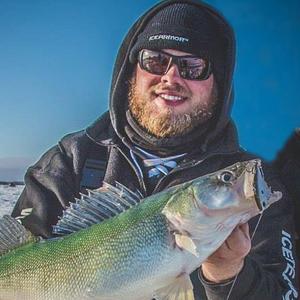 Brett McComas
is the main man for Target Walleye/Ice. He was plucked out of Brainerd, MN after years of wondering how in the heck people break into the fishing biz. He's in it now, but still can't answer that question. Brett is one of those guys who quit sports in high school because they were interfering with his fishing time…. Get him at
brett@targetwalleye.com

TargetWalleye.com | Rapala.com | IceForce.com