If you're receiving this Target Walleye/Ice email — covering the best of walleye fishing during open water and the best of ice fishing during hard water — for the first time, a friend probably signed you up! Target Walleye/Ice is brought to you by Al and Ron Lindner, Jim Kalkofen and other walleye and ice fishing nuts like you.

Today's Top 5


Check out William W.'s 14.89-lb Portage Lake, MI pig — caught on a tip-up and released after being verified. Even crazier is that he's in 2nd place for the Osborne Sport Shop ice tournament — would love to see the 1st place fish?!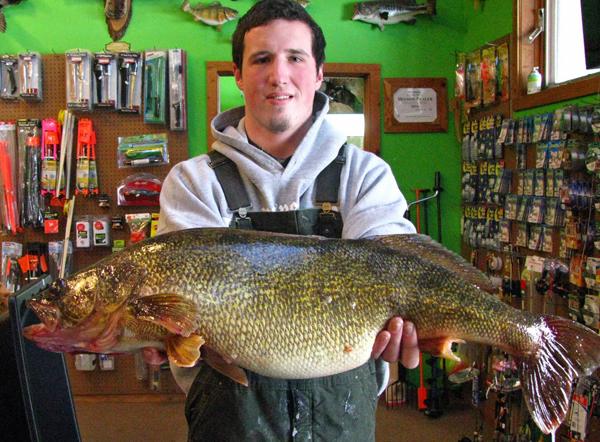 Gargantuan ice pike video.
It's no secret that European fish get freakishly big — but for some reason it still shocks us every time we see 'em! Check out this video of a 32.14 lbs (47″) pike pulled through some rather skinny ice. Love their editing style.

The snow is melting off our lakes and revealing an entire season's worth of garbage that has been left behind by disrespectful anglers. Luckily there's people like Josh Wells out there that use their own time and resources to help clean things up. Props fishing brother!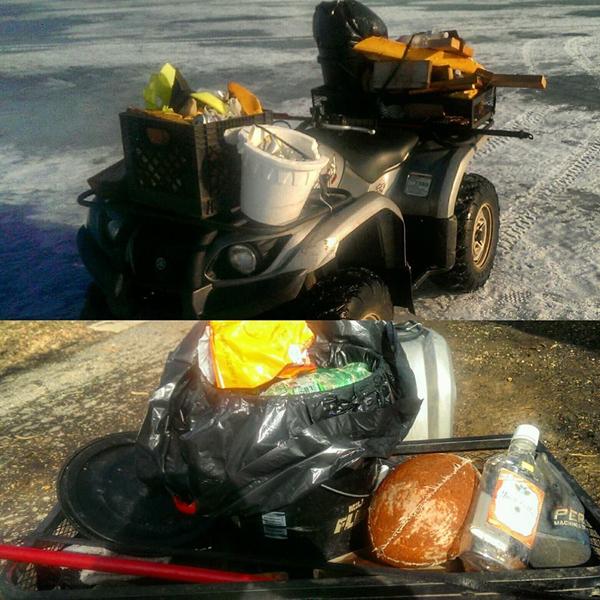 Hey — If you bring it out, bring it back with you! How hard is that?
Tony Roach has been a good steward in our sport for over a decade — here he explains why it's important to take care of our resources as ice fishermen: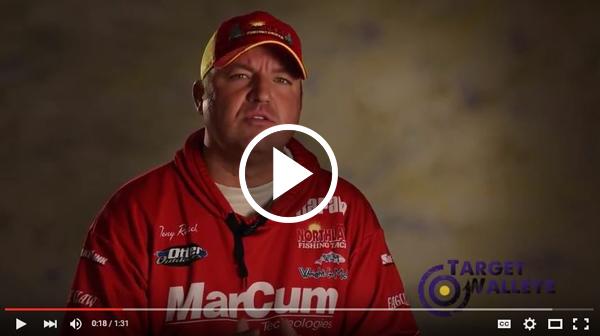 A different kind of spring cleaning?
This is not the appropriate response for when your wife asks you to load the dishwasher! That or he's doing 'bachelor' right lol.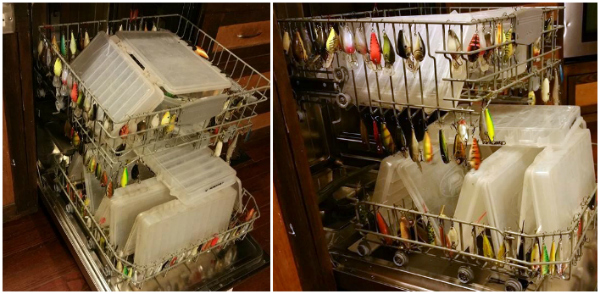 ---

---

Ice Fishing
1. ID: Another state record ice perch.
Looks like it swallowed a big slice of watermelon: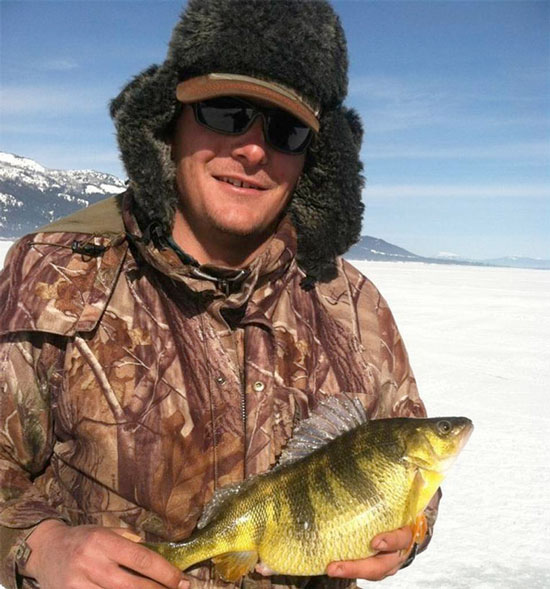 > The ID state record for yellow perch has once again been broken at Lake Cascade. …Skye Coulter, who wrestled a massive, 2.96-lb perch through the ice Feb. 26…measured 15.63″ long and had an incredible 13.25″ girth….
> Coulter's fish one-upped the 2-lb 11.68-oz beauty hauled in by Tia Wiese in 2014, a fish that in 2015 was confirmed as a new world record for tip-up ice fishing.
2. McStott/Griffith TOY in Ultimate Panfish League.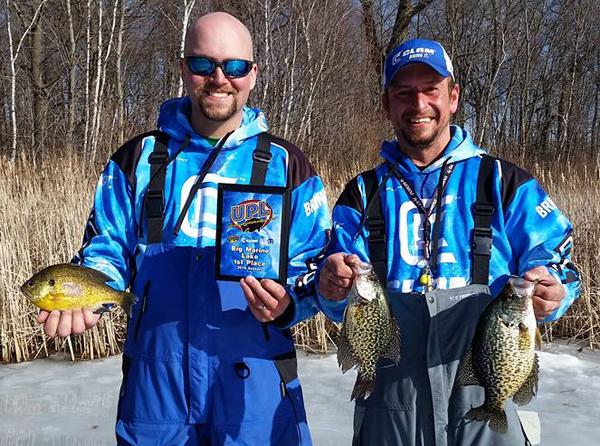 Team of the year. Also took home 1st at the final UPL event of the season on Big Marine with 7.885 lbs. #Momentum
3. Schaub/Rodriguez NAIFC's 2016 team of year.
4. MA: Man falls through ice twice, same day.
Went back out to retrieve his gear and broke through again — luckily crews were still on site from the first time. #9lives
Don't mind me just trying to ice-fish over here!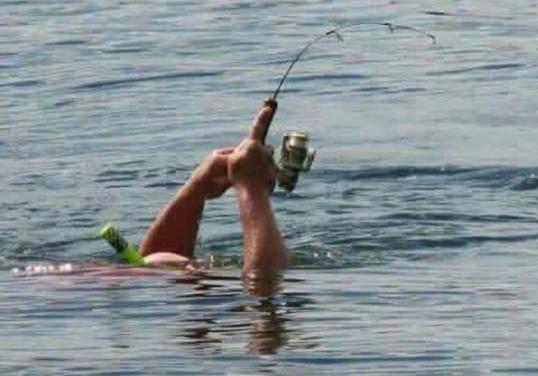 5. AB: 2 vehicles break through ice on Ghost Lake.
Both drivers okay.
6. NY: 2 ice fishermen rescued after falling through.
Chautauqua Lake, both okay.
7. Miss less fish using an Aqua-Vu.
Late ice panfish often come through just 2-3 ft under the ice (sonar blind spot!). Dropping an underwater camera just under the ice can help catch those fish you never knew were there.
8. Gauging late-ice conditions.
Safety first, fish second.
News
1. MN: Where you can walleye-fish NOW.
While the majority of the rest of the state is closed, Lake of the Woods, Rainy Lake and the Rainy River will remain open until April 14. Also open are Mississippi River pools 3 (Hastings), 4 (Red Wing) and 5 (Alma).
Speaking of Pool 4, here's everything you need to know about catching walleye/sauger/saugeye from Travis Sorokie: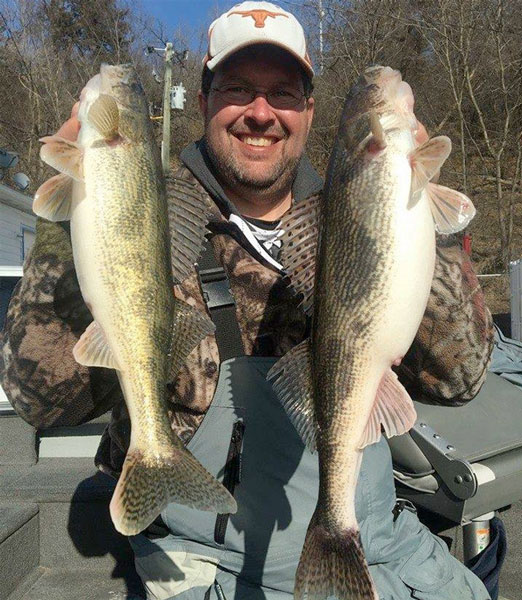 2. MN: Rainy River landings being broken open.
One of the hottest most anticipated bites of the year — see you there!
3. IA: Lake Macbride named best 'eye lake in Johnson County.
4. OH: Maumee River walleye run has begun!
5. SD: Trolling for Missouri River walleyes (video).
6. WI: Fox River bite happening now.
7. WI: Tank-raising walleyes for commercial use.
8. Using sound to attract walleye.
9. St. Croix Rod has new marketing director.
10. Ranger spring promo for aluminum boats.
You wouldn't know it from the pic, but the the man fist pumping front-and- just (barely) missed out on winning a new Ranger Boat. Love the comradery most tourney anglers share…except bass tourney anglers (lol).
12. Al talks about the new Shadow Rap Shad.
---

---
---
Sign up another ice/walleye-head!
If you're forwarding Target Walleye/Ice to a friend who loves to ice- and/or walleye-fish or want your fishing buddies to get these emails, just
send us
their email addresses and we'll take care of it! (We won't sell the addresses, use them for spam, etc.)
---

---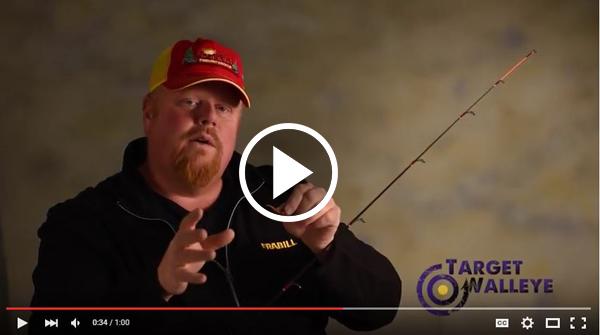 ---

---

Quote of the Day

The fisherman came out fairly easily.
– Sounds like a dad bragging about his son being born, but it's a WI warden talking about rescuing an ice fishermen who fell through on the Mississippi River:
> Sandy calls it divine intervention. Her husband Harold calls it a real life lesson not to trust the ice thickness reports he reads on his computer.
---
Today's 'Eye Candy
Kelly Granrud with a slab-donkey caught on a Clam Outdoors Drop-Kick Jig: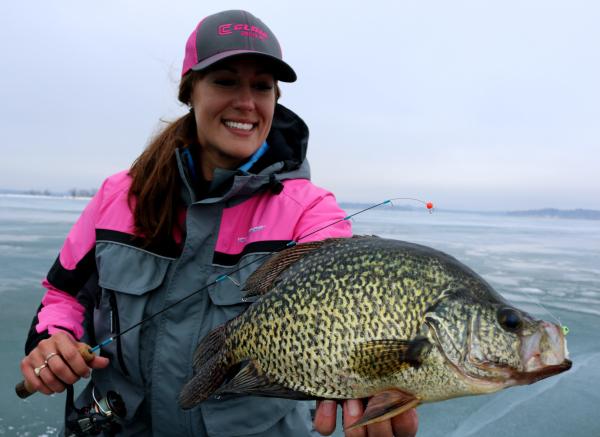 Are we still allowed to call them 'paper mouths' when they're flirting with the 2-lb mark?! #cardboardmouth
---
What you need for ice fishing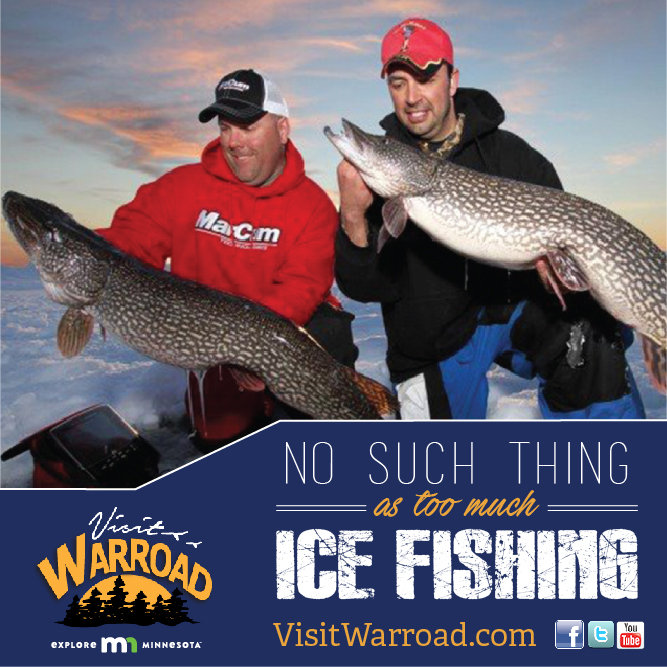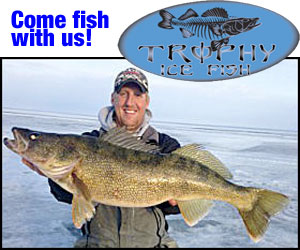 More great stuff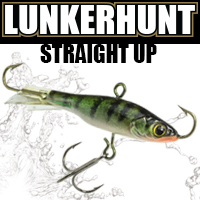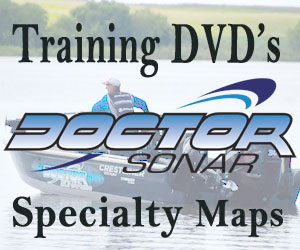 ---
About Target Walleye
Target Walleye
brings you the BEST walleye and ice fishing news, pics, tips and events year-round, and is brought to you by Al & Ron Lindner, Jim Kalkofen and other walleye nuts like you!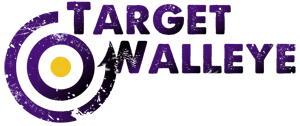 TargetWalleye.com | Rapala.com | IceForce.com