If you're receiving this Target Walleye/Ice email — covering the best of walleye fishing during open water and the best of ice fishing during hard water — for the first time, a friend probably signed you up! Target Walleye/Ice is brought to you by Al and Ron Lindner, Jim Kalkofen and other walleye and ice fishing nuts like you.

Today's Top 4


Two simple presentations that put walleye in the boat all season long.
We talk about a lot of advanced techniques for catching walleyes, but you really just need to get proficient at a couple of main presentations. You don't even have to be good at them — you just need to be average — then fine-tune them from there: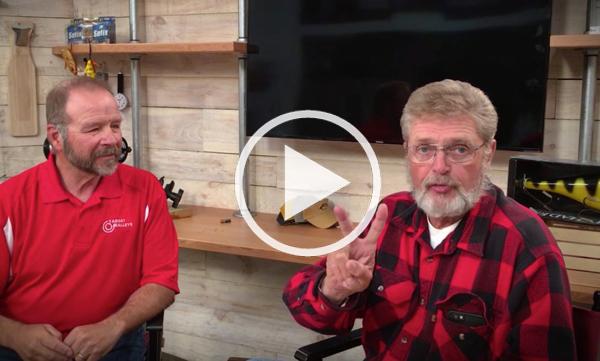 How to organize your ice-fishing spoons.
Target Walleye/Ice's main man Brett McComas was out doing some tinkering in the garage — anxious for hardwater! Here he walks you through an awesome new product — Clam's Deluxe Spoon Box (not at FishUSA yet) — that's going to help keep you organized on the ice: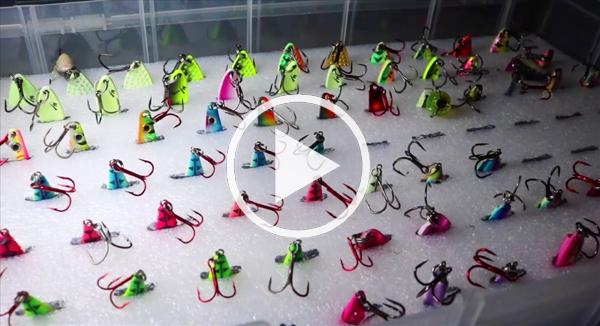 Gear hack: Looks like it could hold 40ish #7 Rapala Jigging Raps if you skipped every other slot — maybe more, but be careful…they've got some sticky hooks: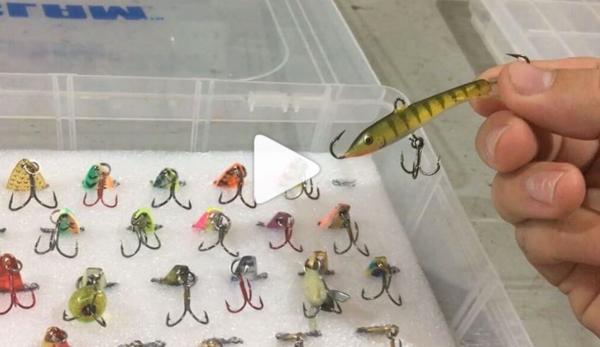 Fort Peck 13.5-lber caught.
Jacob M. hoisting up a 13.5-lb birthday present he plucked out of Fort Peck Lake, MT: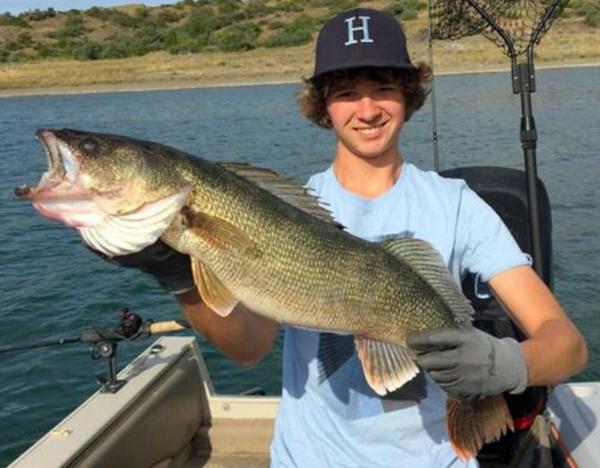 Thing looks like it's part dino!!

What grandpa calls a "walleye chop."
> Scott Brewer: "Lake Winnipeg can get angry on breezy days. This past weekend we anchored up in 6 footers (with a single anchor per boat) next to our buddy Joe F. and his father…capturing the moment with these pictures. It will test your equipment and your stamina, but the reward can be great."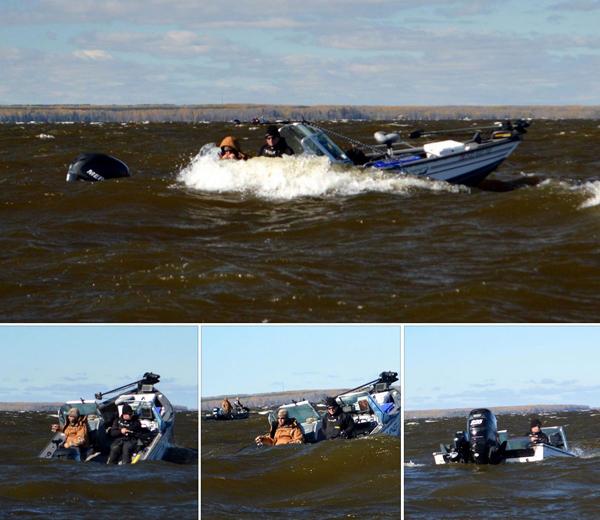 So when Scott says a 'single anchor per boat' he must really mean: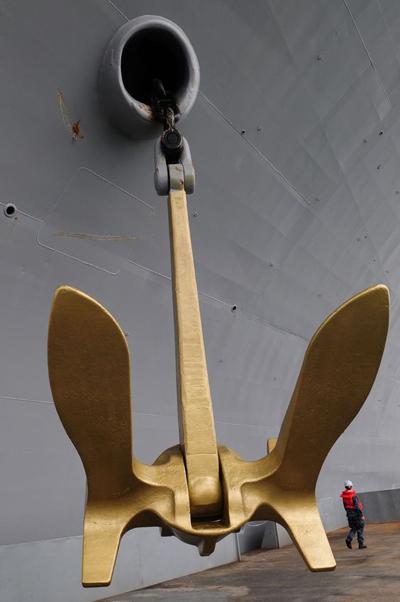 Bet they were glad to be in a Lund, though we certainly don't recommend hopping on that carnival ride! That's one reason you hear of more people heading up to 'Big Windy' to ice fish — whitecaps are a little more manageable when they're frozen.
News
1. MN: Tribal official resigns from Mille Lacs committee.
Said it had "devolved into an anti-science, anti-treaty rights forum subsidized by the state." He's not the first to leave the group…both former members said the majority of the committee members were not willing to listen to science-based evidence.
Instead of a biologist, it was recommended the committee fill the position with "someone who has a background in sociology, conflict resolution, structured decision-making, and/or human dimensions." Maybe a hostage negotiator? lol
Read Edwards' resignation letter here.
Also still no word on the winter regs: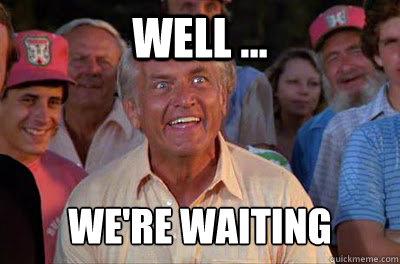 2. How Tony Roach rigs big minnows.
Hooks 'em through the nostril — instead of punching through the top of the head. They stay alive much longer and do a lot of the action for you. Check it out: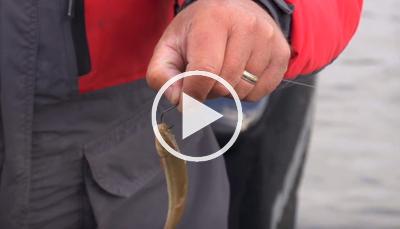 3. MN: Help design the new walleye stamp.
Entries need to be submitted by this Friday. It's the ultimate food stamp:
> "Buying walleye stamps helps fund an account dedicated only to walleye stocking. The money helps the DNR buy walleye from certified private producers that are stocked in lakes."
4. MN: Zeebz found in more lakes.
Lower Cullen, Hubert, Sybil, Maud, here, there, everywhere.
5. Simms hires new VP Marketing.
Heavy hitter Al Perkinson. Helped grow Costa's sales by 1,500% in 11 years.
6. Modified 3-way rig for fall panfish.
Find 'em now so you'll know where they're at first ice.
7. New Catch Cover glowing hole sleeves.
How cool is this!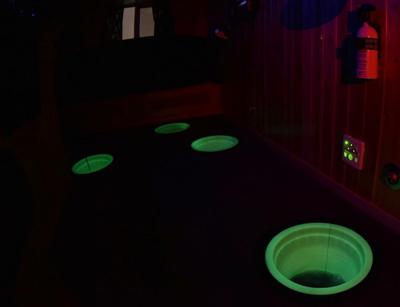 No more wet foot during that midnight bathroom break. Plus it keeps your house less drafty and looks super cool.
8. Using Aqua-Vu Micros to find fish.
More specifically using them to find differences in water temps and key in on where the fish are holding. For sure an overlooked tactic on the ice. Check 'em out on FishUSA.
9. New Frabill Universal Bait Can.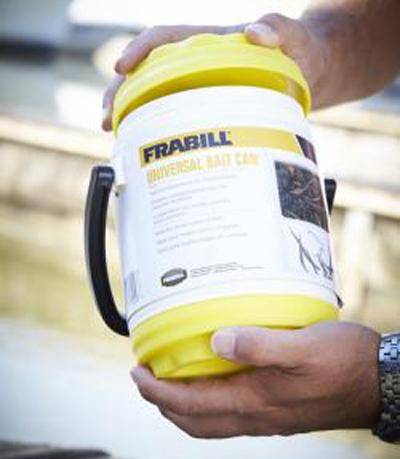 Redesigned lid, Dual insulated compartments for multiple baits and ice to keep cool.
10. Battery-powered ice augers tough to beat.
Especially for those that don't want to mess with mixing gas/oil, or would rather not pull 50 times on the starter rope. You can get one at FishUSA, though lucky for you we're giving one away!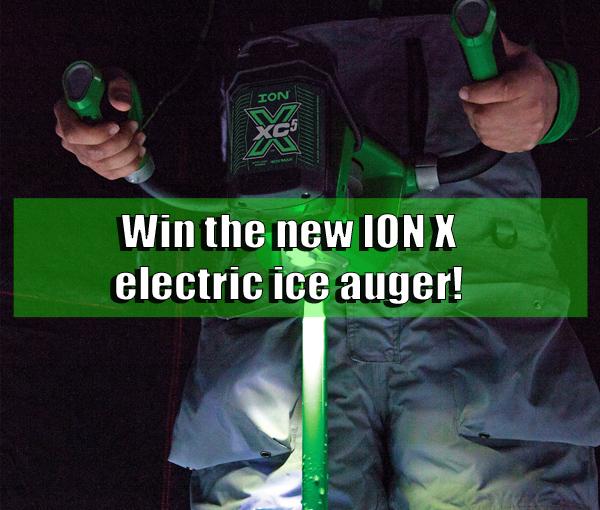 Have a shot at winning the new ION X electric ice auger — retails for $649.99!!!! It can cut through 1,600″ of ice on a single charge! Just enter your email addy, then share the link you get for more chances to win. Good luck!

Events
Proposed regs:
Release of walleye 18-22″ with 1 over 22″, or
Release of walleye 20-26″ with 1 over 26″, or
Allow anglers to keep 1 walleye longer than 18″ out of 4 allowed.
Great places to catch 'em
Sign up another fish-head!
If you're forwarding Target Walleye/Ice to a friend who loves to walleye-fish or want your fishing buddies to get these emails, just
send us
their email addresses and we'll take care of it! (We won't sell the addresses, use them for spam, etc.)
Tip of the Day
> "Glow emits light after being charged with an external light source. It acts like a sponge to absorb and hold the light, which works great in low-vis daytime conditions and at night.
> "UV reflects back existing ultraviolet light from the sun, so it's generally a non-factor at night. UV is perfect for algae blooms, tannin-stained and turbid water, plus low-light situations early or late in the day, and whenever there's heavy daytime cloud cover.
> "Combine them both together you get the best of both worlds.
Northland Fishing Tackle
has crafted a blend of reflective/matte finishes, fluorescent paints and optical brighteners to create finishes that both absorb UV radiation and re-emit it in vivid colors."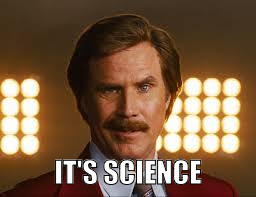 Couple of our faves are: Northland UV Buck-Shot Spoon (purple tiger) and the Northland Buck-Shot Flutter Spoon (UV glo-perch).

Today's 'Eye Candy
Edgy landing shot from outdoor shooter Luke Cruze: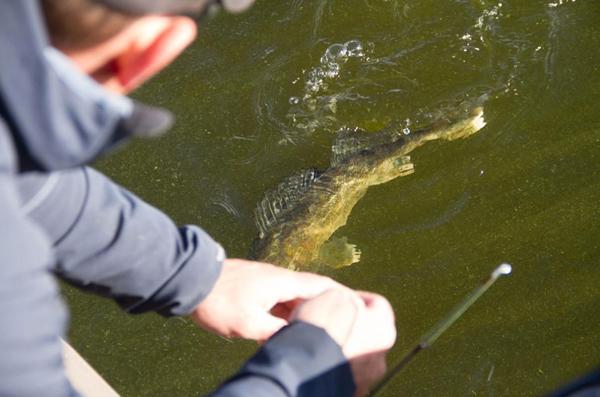 A common sight on Lake of the Woods this fall.
Random
Guy faces prison time for ice fishing with pipe bombs…. But probably not how you're picturing. He told the judge he only wanted to "blast a hole in the 2-foot-thick ice that covered the river that winter."
Maybe we should start a GoFundMe page to get the poor guy a new ION X.
Check this stuff out!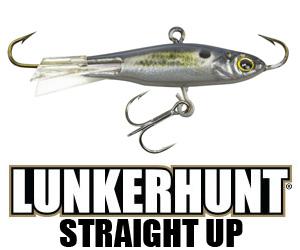 About Target Walleye
Target Walleye/Ice
brings you the BEST walleye and ice fishing news, pics, tips and events year-round, and is brought to you by Al & Ron Lindner, Jim Kalkofen and other walleye nuts like you!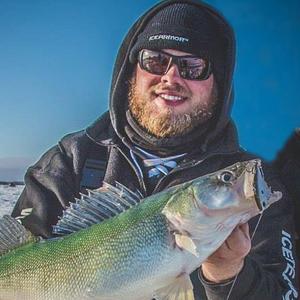 Brett McComas
is the main man for Target Walleye/Ice. He was plucked out of Brainerd, MN after years of wondering how in the heck people break into the fishing biz. He's in it now, but still can't answer that question. Brett is one of those guys who quit sports in high school because they were interfering with his fishing time…. Get him at
brett@targetwalleye.com

TargetWalleye.com | Rapala.com | IceForce.com