If you're receiving this Target Walleye/Ice email — covering the best of walleye fishing during open water and the best of ice fishing during hard water — for the first time, a friend probably signed you up! Target Walleye/Ice is brought to you by Al and Ron Lindner, Jim Kalkofen and other walleye and ice fishing nuts like you.
Today's Top 5


Sand dragons of the week!
Last Mountain Lake, SK has been good to IG user @mychaltoth. He popped this golden slaunchback (and others) while rigging a leech in 23-30′ — going anywhere from 0.3-0.7 mph: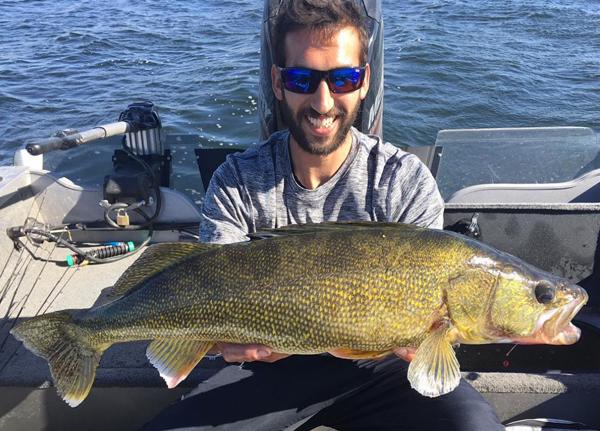 All Tyler Richardson wanted for his birthday was a 30″ Saskatche-wally. His wish was granted thanks to slow trolling a Rapala Deep Tail Dancer through giant pods of baitfish: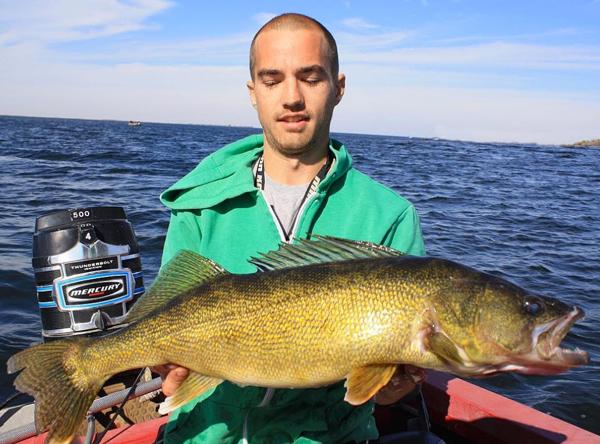 Mark cracked-and-released his new PB — a 30.25″ Lake of the Woods slaunch — while fishing with Ballard's Resort guide Nick Dunn.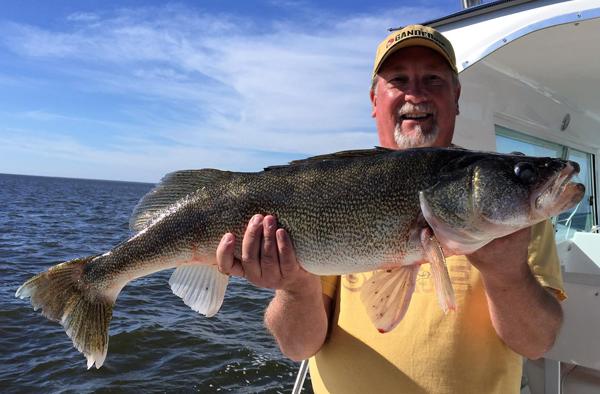 That last lizard wasn't the only giant mud melon landed in Nick's boat this week…. Here's Nick's best catch yet, holding up her stout birthday razorback: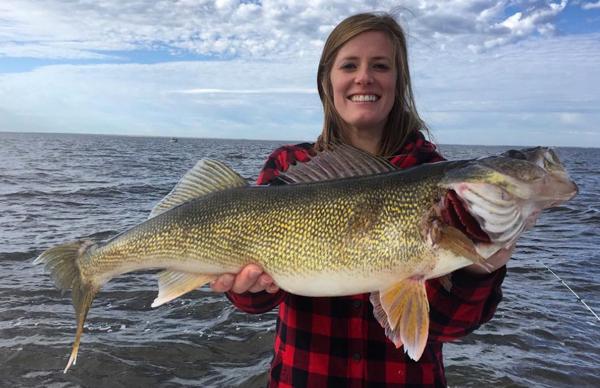 Josh Harwood no-netted this frosty CAN greenback. Looks like Rapala Snap Rap in the background?? Just above the floating bottle of mustard…. She was released to get even bigger: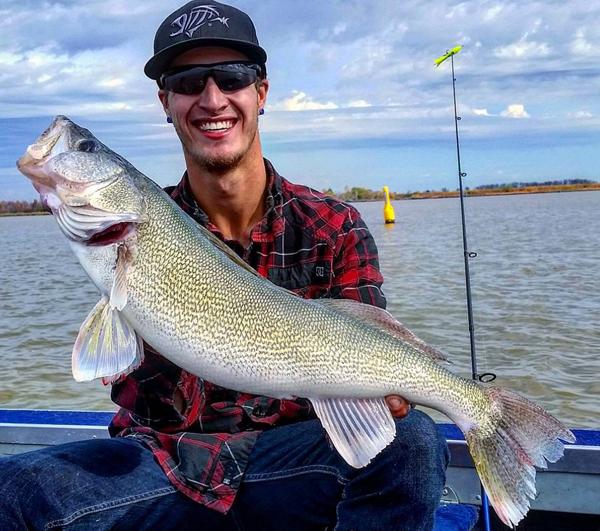 Why Tom Neustrom fishes Humminbird electronics.
Fishing hall of famer Tom Neustrom said it himself, "The 'bird is the word." Here's a quick vid on why Neusy decks his Lund out with a whole swarm of 'em: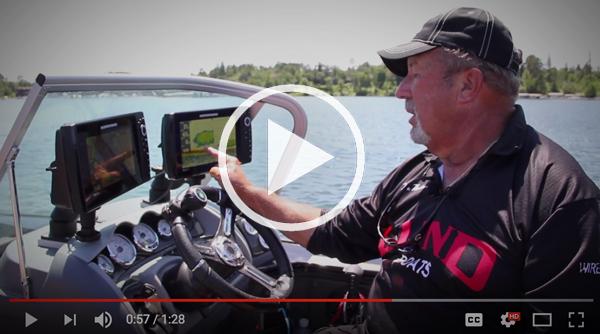 Wait until you see his graph set-up on the bow: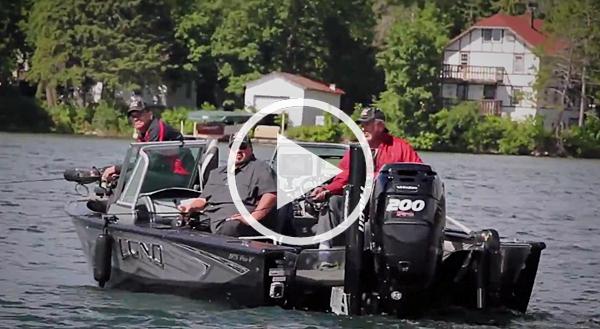 Tee-hee.

Merp the walleye spotted.
IG user @northwestmitch found Merp hiding up in greenback country — somewhere in Alberta: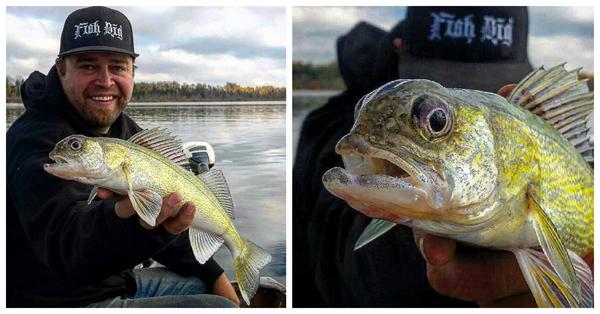 Safely released to keep on a merpin'. See you next time little buddy!

How to feed your pet musky.
Proof they prefer to eat smallmouth bass over walleyes lol: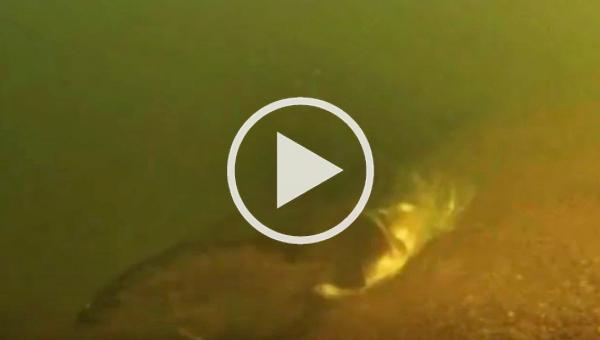 Pretty soon you'll be seeing these signs at every dock in Canada: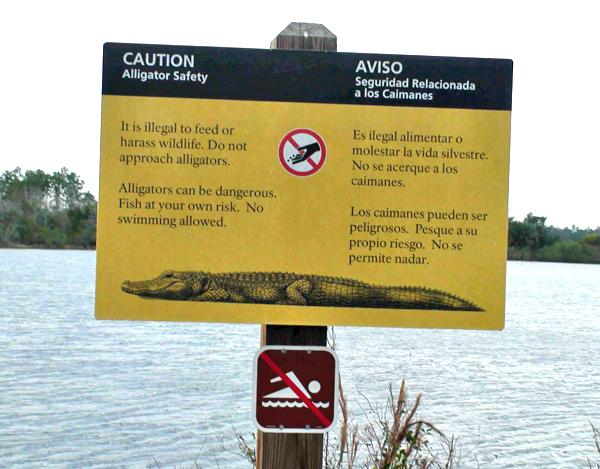 Kids – don't try this at home: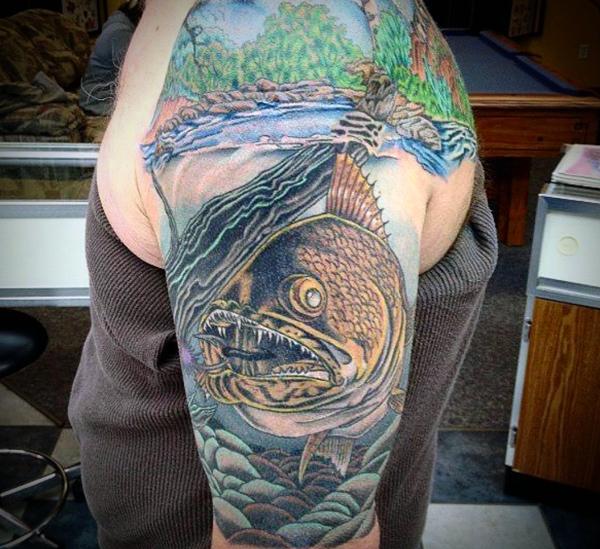 Now he's automatically over his limit on Mille Lacs Lake, without even wetting a line….
News
1. WI: World walleye championship on Green Bay.
The top 50 teams from the 2015 MWC season — led by the TOY Ryan Dempsey and Adam Adler — are out on the big pond right now. The first flight from day 2 weighs in at 4:00. You can check out the live coverage here.
Also, the MWC is heading to Hayward:
The circuit was inducted into the National Freshwater Fishing Hall of Fame after 30-plus years of promoting fishing, conservation and education. Well deserved.
2. MN: Gary Klein loves him some walleye catchin'.
Pro basser on the Elite Series who (along with a zillion others) hammered the 'eyes while chasin' giant smallies during the BASS AOY tourney:
> Gary: "Some say there's no walleye in Mille Lacs lake in MN…well I agree to disagree"
Imagine how good the fishing would be if there "were" walleyes out there lol… If you haven't seen our little mashup of what the BASS pros had to say about the walleye population, it's for sure worth a watch: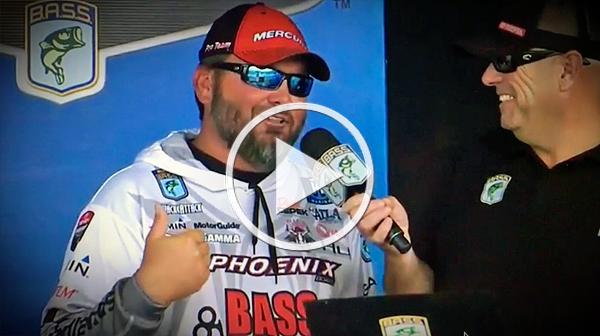 3. MN: DNR seeks comments on pike reg changes.
#SnotRockets
4. IA: Fish kill linked to fertilizer on shore.
Kind of a cruddy deal….
5. Colin Kearns new Field & Stream editor.
6. Across the Ice Belt TV on SLABS.
Season 2, episode 2 airs tomorrow morning — here's a little preview of the slabbage: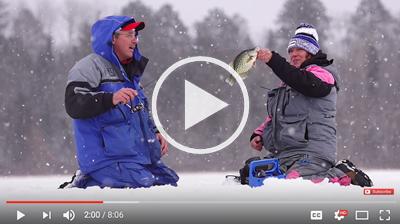 7. Tony Roach talks fall fish movements (video).
8. Doctor Sonar: Humminbird training DVD.
Doc learns ya some knowledge on running your Humminbird core models.
9. T-H Marine's SnapFlex navigation light wins…
…IBEX Innovation Award.
> "No major changes have occurred to stern light poles in decades — we decided it was time to change that. A flexible fiberglass shaft prevents damage to the light and boat in the event of any impact."
These guys come up with some incredible stuff.
10. Tommy Skarlis on the new HD Aqua-Vu (video).
Crazy cool. Lets you view your lure while trolling. More info to come.
11. Advantages of propane augers (video).
Over the gas burnin' and oil drippin' kind.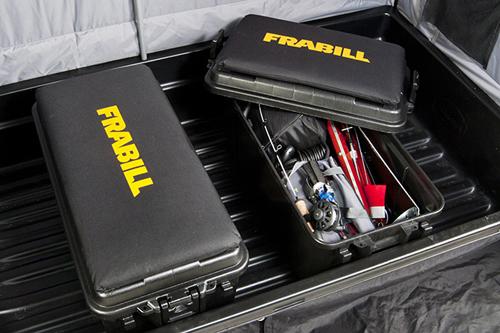 Slick way to keep junk from rolling around the bottom of your shack. Also have a model with a boat seat on top instead of the cushion.
_____
Have a shot at winning a Smooth Moves Ultra suspension seat base worth $550! Your back will thank you in wavy/rough conditions! Just enter your email addy, then share the link you get for more chances to win. Good luck!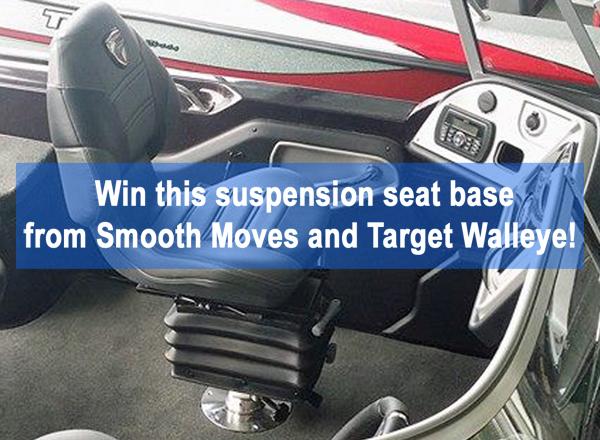 Fishing Reports
Pete Harsh of Mitchell's Guide Service:
> "Fall fishing has arrived. Surface temps are ranging from 56-60 degrees here at the big pond. Fishing for the most part continues to be good to excellent with weather being the primary factor.
> "Jigging and trolling crankbaits both continue to be reliable presentations. Now is an excellent time to experience trophy Devils Lake fall fishing."
First fish of the day and Kirsten's first walleye ever: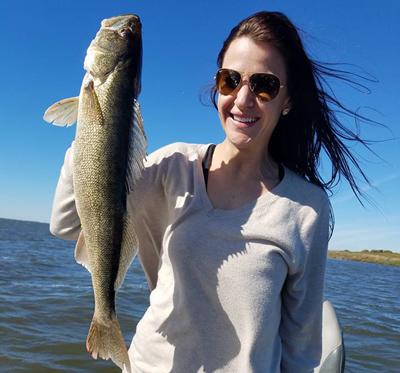 Jackpot!
> Anglers are catching walleyes at many spots along the south shore including: Long Point, Zippel Bay, Pine Island and the Lighthouse Gap — the clearer the water, the better. Start by looking in 20-24′ with a jig/minnow or frozen shiner. Go-to colors have been pink, chartreuse, and bubble gum the hot colors.
> More shiners and walleyes are moving up the Rainy River every day — we're nearing prime time! It's tough to beat a jig/minnow for producing numbers of fish.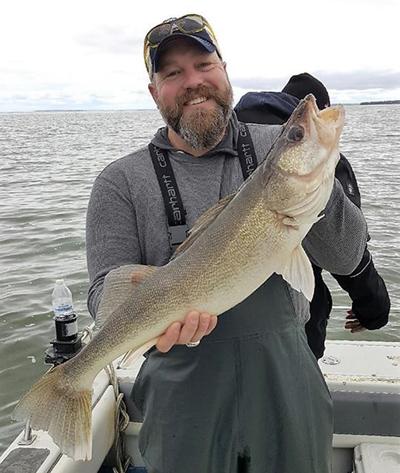 > The fish are chowing up at the Northwest Angle. Shiners are along points and in bays with the walleyes right behind them. The areas between Flag Island and Oak Island, Little Oak Island, and Crowduck are holding lots of fish in the 8-15′ range.
> On the Ontario side, walleyes are holding in 15-25′ chasing emerald shiners. If you want to switch things up, the crappies are ELECTRIC. Find deep holes with steep drop-offs near 30′.
Imagine pulling this slab-osaurus rex through the ice: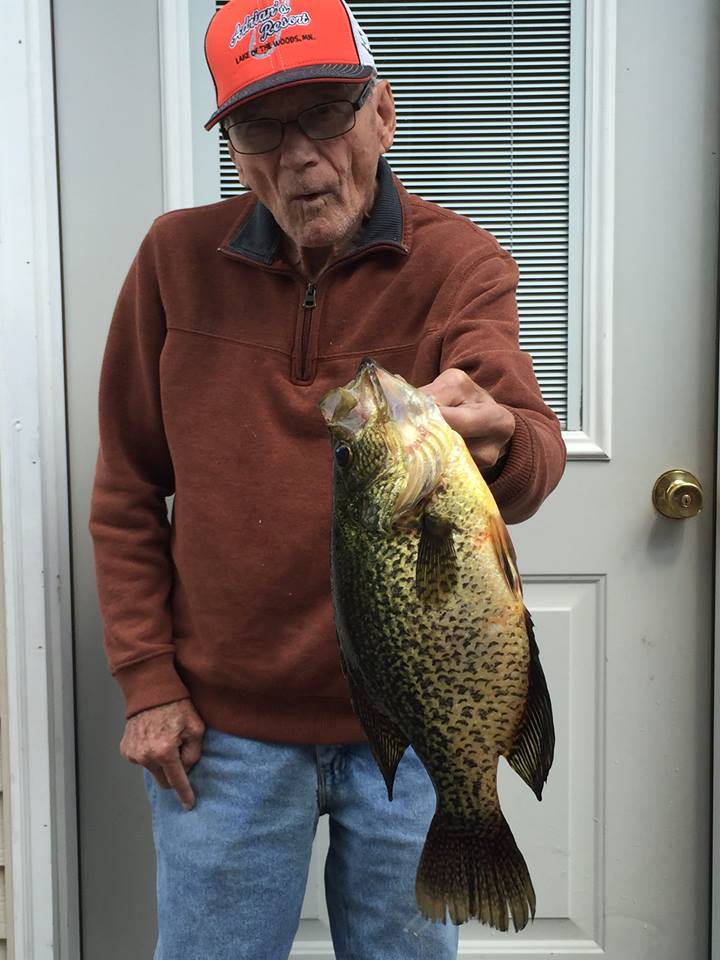 Great places to catch 'em
Sign up another fish-head!
If you're forwarding Target Walleye/Ice to a friend who loves to walleye-fish or want your fishing buddies to get these emails, just
send us
their email addresses and we'll take care of it! (We won't sell the addresses, use them for spam, etc.)

> "If you want to catch a big walleye — maybe your biggest ever — your odds are best hitting the night-bite from now until ice-up.
> "Often the best trophy-walleye producers will be large, deep lakes with clear water…not always, but often. The walleyes can often be easier to catch at night because of the clearer water, and the food in these lakes make walleyes heavy.
> "Those baitfish are fall spawners — they're in the shallows laying their eggs at a time of year when the walleyes are interested in adding some fat to their body (to get them through winter). Baitfish will usually spawn in shallow water that is close to deep water. Shorelines, off-shore shallow sand or rock areas will be good starting points.
> "A night-bite can still occur in lakes that don't have fall spawning baitfish — look for areas with current. You can also check out these current areas during the day to see if baitfish are present. If they are, walleyes will visit at night."
You can keep reading Bob Jensen's article here to find out more info on his specific set-ups and favorite lures.

Quote of the Day
The biggest issue used to be leeches brought in from Alberta, where they have access to larger ones imported from Minnesota.
– Article talking about how for the last 4 years, the winners of the Vanity Cup have had to take a polygraph stating they followed the rules, before they were able to get their mits on the $100K check.
Having the biggest, baddest leeches up there in Saskatchewannieville was a big deal because there's a ban on live minnows. If you can't use the live ones, here's the next best thing: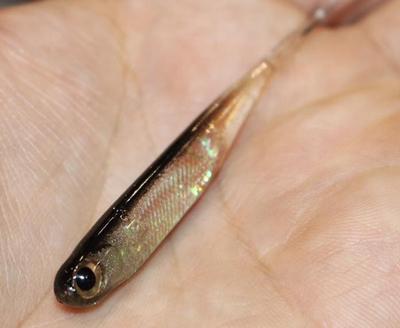 Called the Lunkerhunt Bento Bait. Comes in 3″ and 4.5″sizes…oh, and there's a paddle-tail version too.
Check this stuff out!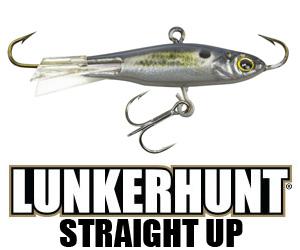 About Target Walleye
Target Walleye/Ice
brings you the BEST walleye and ice fishing news, pics, tips and events year-round, and is brought to you by Al & Ron Lindner, Jim Kalkofen and other walleye nuts like you!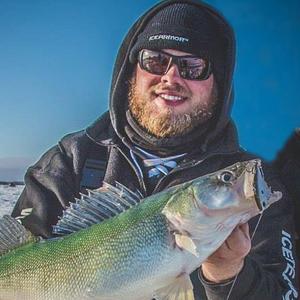 Brett McComas
is the main man for Target Walleye/Ice. He was plucked out of Brainerd, MN after years of wondering how in the heck people break into the fishing biz. He's in it now, but still can't answer that question. Brett is one of those guys who quit sports in high school because they were interfering with his fishing time…. Get him at
brett@targetwalleye.com

TargetWalleye.com | Rapala.com | IceForce.com