Today's Top 4
Ashley Rae cracked this gorgeous Lake Ontario walligator trolling a #12 Rapala Jointed Deep Husky Jerk (purpledescent) in 35′ on Lake Ontario. #SheLovesToFish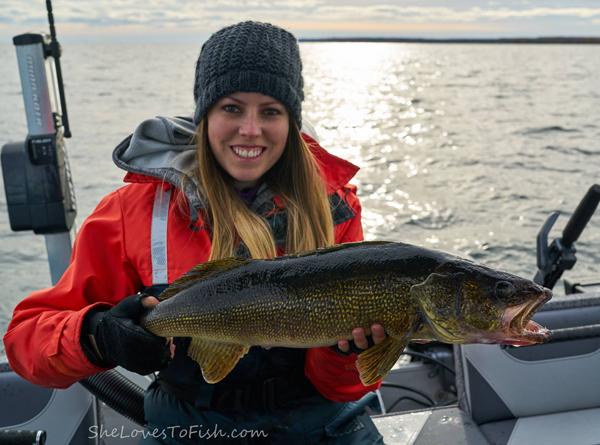 David Shmyr Jr. guided his boat to one of the fattest 'eyes we've ever seen: a 25.75″ Tobin Lake fin-ball that weighed nearly 9 lbs and scarfed up a Northland Fire-Ball Jig: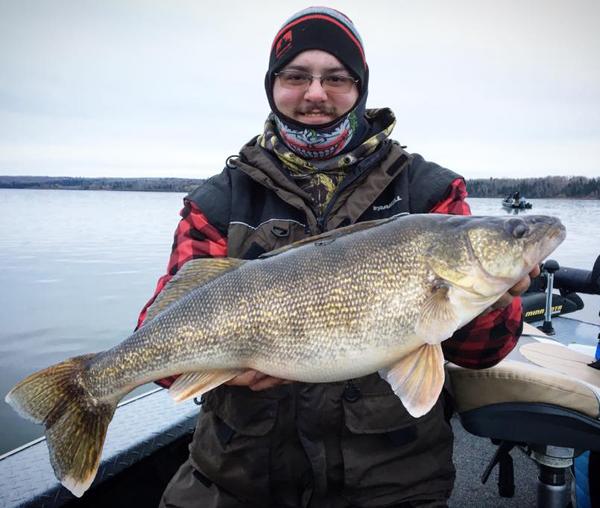 Richard S. stuck-and-released this paunchy AB rock melon on a big-barbless streamer: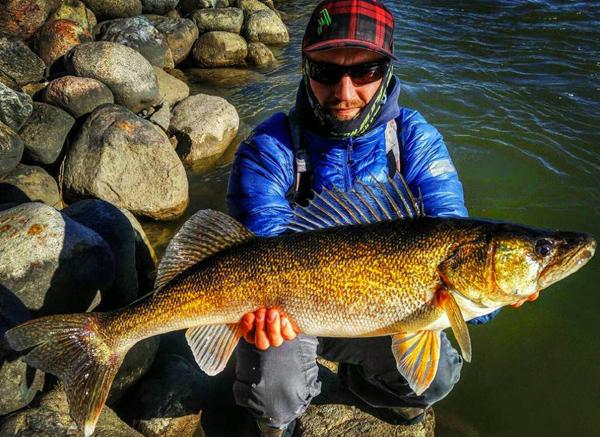 Target Walleye subscriber Trevure Poitra caught this 31″ MT marble eye trolling a Rapala Husky Jerk in 7-9'…from a 16′ canoe…in the dark! He released the slob to be caught again. Dude looks jacked…and maybe a little cold: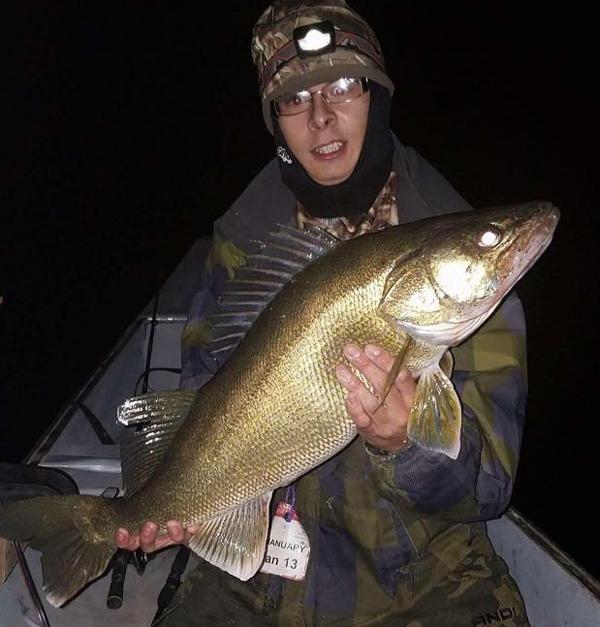 In a 10-year period during the Professional Walleye Tour, knowledge of open-water walleyes exploded — every single year we learned more about it. Learning how to target those suspended fish has allowed us to take advantage of more of the fish in the system that otherwise may not have been caught. Let Al tell it: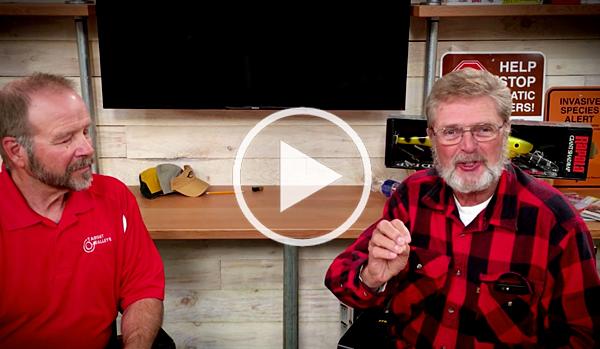 Could sit down and chat with Al about all things fishy for dayyyys straight.
Brian "Bro" Brosdahl has been out ice fishing for walleyes…minus the ice. You can read the full write-up here, but here's a few excerpts from the bro-meister himself: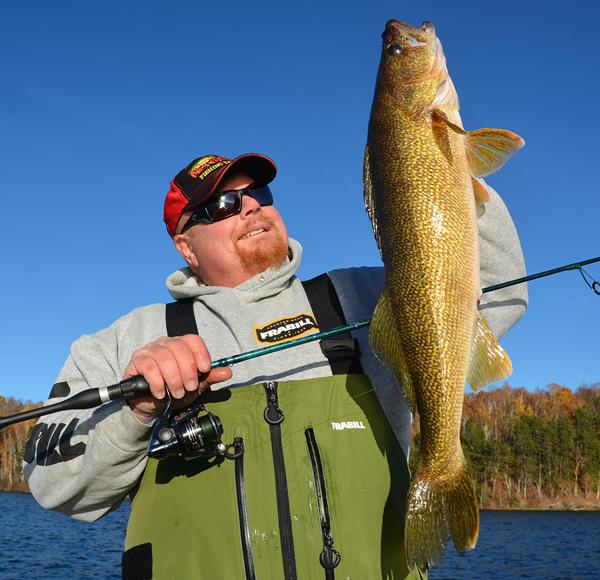 >"Colors I use most are firetiger, green perch, glow white or hot blue chub. I've seen walleyes that wouldn't hit anything that didn't have an orange belly, so sometimes color matters, other times not so much."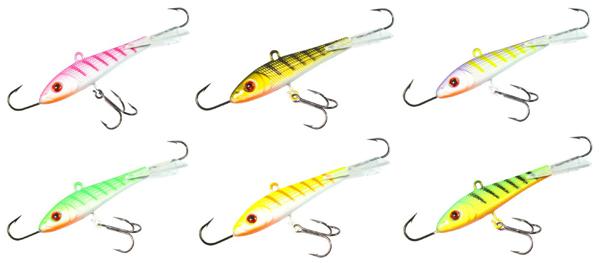 > "I use a heavier rod with a slower action to get the proper jigging motion on the larger Puppet Minnows. My first choice is a 6′ 3" St. Croix Legend rod with medium action.
"Rig up some 10-lb Bionic Braid on the reel with about a 5′ leader of 8- to 10-lb Sunline Fluorocarbon and a small snap on the end to connect the lure."
Bro kicks off his annual "Bro Road Show" next week: He travels across the ice belt doing in-store seminars at over 150 shops. Check out his schedule right here to see when he's coming through your area. He likes talking ice even more than you do!
She's got a mean bark, but she's really sweet once she calms down: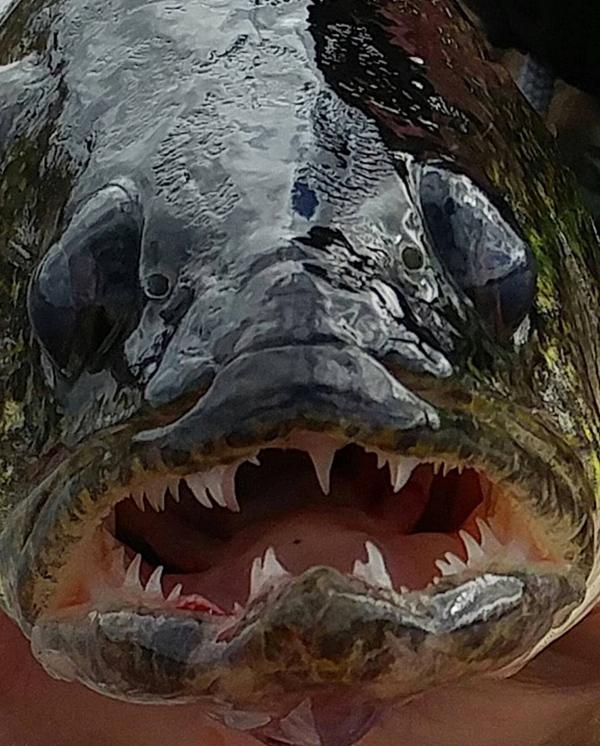 Show that pic to anyone that starts complaining about their ouchie-bass thumbsies: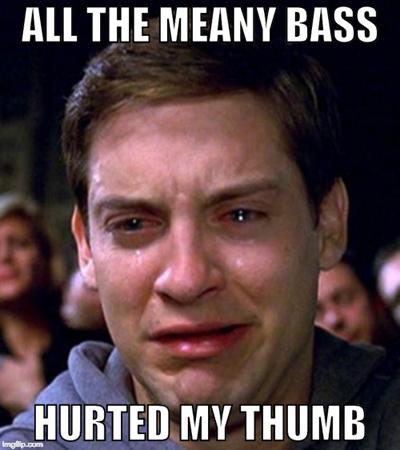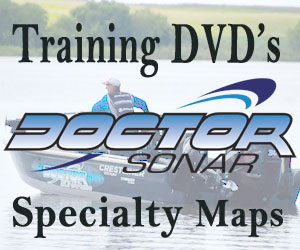 About Target Walleye