Today's Top 5

Cobi Pellerito and Keegan Russell caught this pair o' beauties fishing current breaks — created by boulder piles — with split-shot rigs.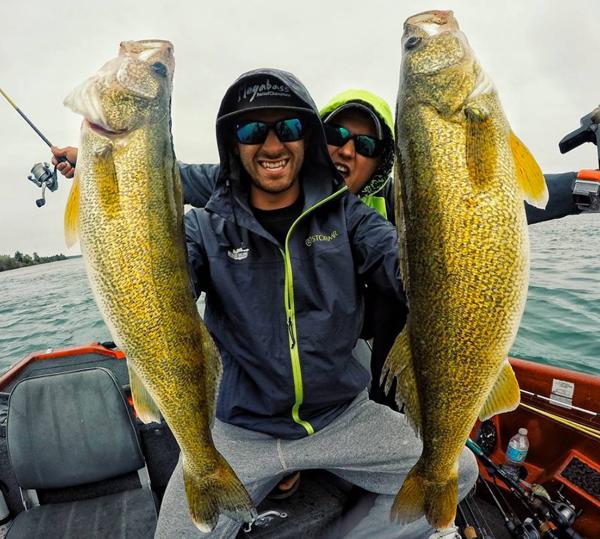 #WorthIt
Layne Maier picked up this chub chaser ripping a Rapala Flat Jig in 25′. Says he watched her chase it on his Humminbird Helix for 30 seconds before slowing down his presentation to trigger the bite: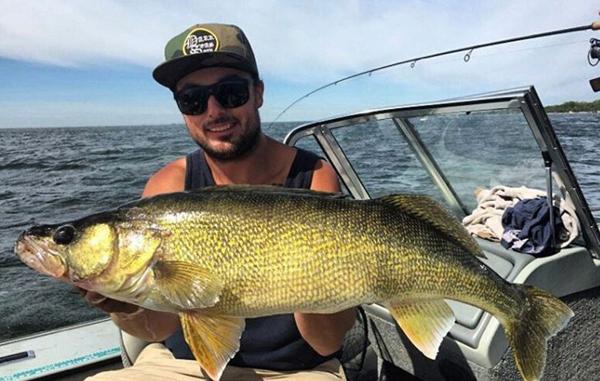 Josh Truesdell cracked his new PB using a Storm Hot 'N Tot on a Lake Nipigon, ON. She measured 29.75″ and was caught fishing with Pasha Lake Camp owner Chad Thompson: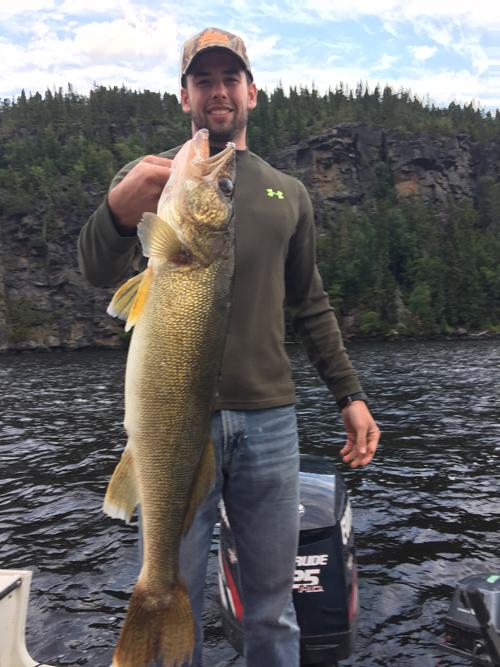 Corey Randell was knocking his Rapala Jigging Rap into the bottom when he hooked up with this golden rock melon: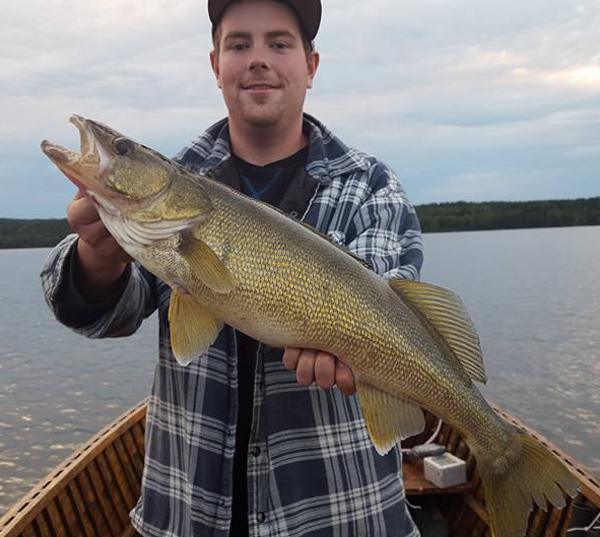 Dan and Rod Pfeifer put together a 2-day total of 59.81 lbs to win AIM's MN division championship: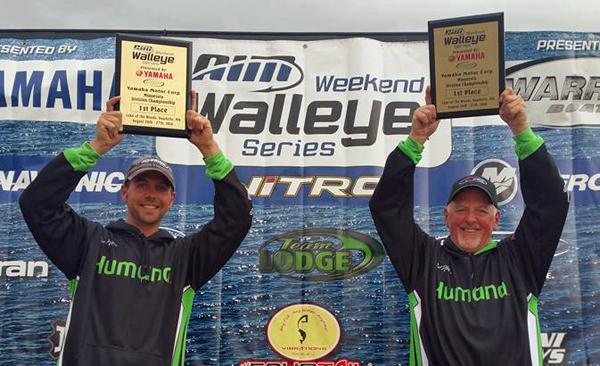 Their day 1 bag weighed a ridiculous 37.18 lbs. Even better is they caught 25 lbs of that in a 20 minute window:
> "We processed the fish, exchanged a few high fives, and were back to trolling. At 11:20 the drag went screaming again and this time another 26″ fish made its way into the boat."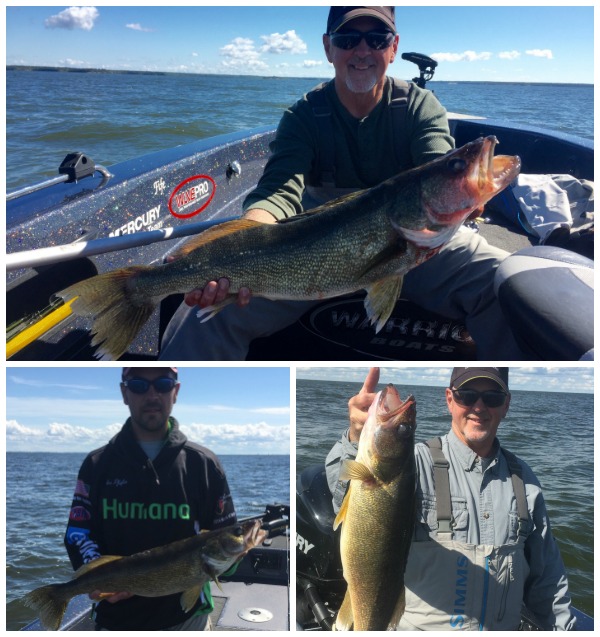 Dan said their keys to success were:
Congrats guys! That's an impressive bag of fish anywhere, especially against some seriously stiff competition.
The new Rapala Slab Rap isn't just for ice fishing, it's also one heck of an open-water bait. Here's when Tony "catch 'em all" Roach likes to throw it:
Here's a vid of what it looks like underwater — you know you'd eat it: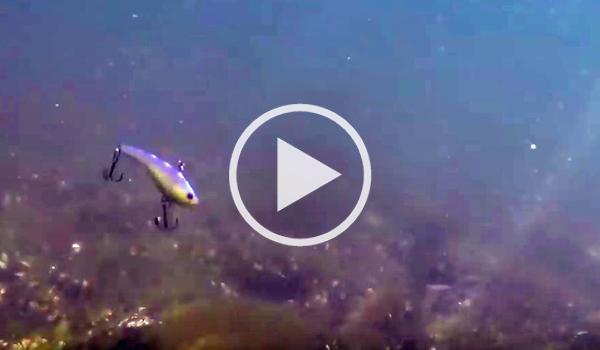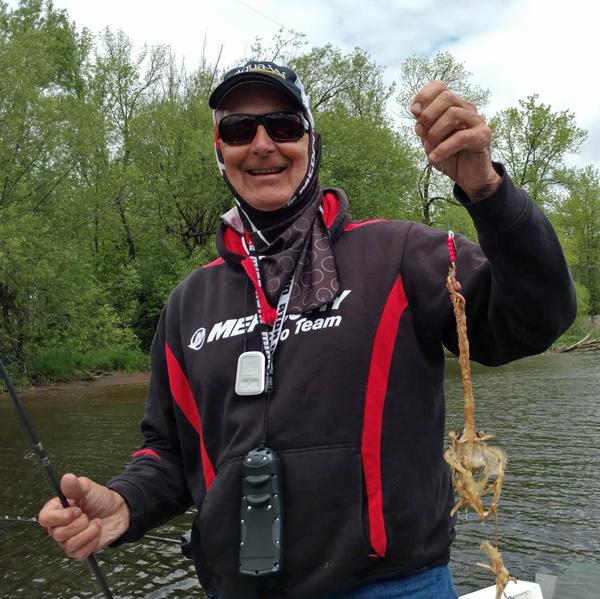 Knowing Doctor Sonar he probably marked it on his Humminbird side imaging, then went back and caught it — guy's dialed in. If you zoom in on the bait he's using, you'll see it's one of those new Skelly-Get-In-My-Belly's…. They're super tough to find locally:
Ever heard of "burping" a fish?? We're not just talking about those cute little clucks when you gently pat a baby's back…but a full-on belching contest: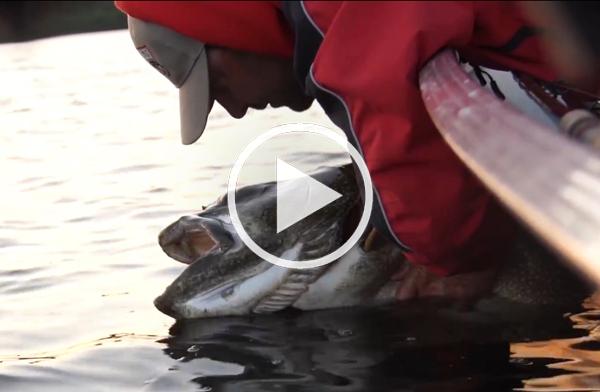 Bret "T Bone" Amundson of Northland Outdoors explains what went down:
> "This fish had recently eaten a smaller laker and had it lodged in its throat so it couldn't get rid of the excess air. Trevor Montgomery burped this fish like a pro and sent the beast back down to the depths to continue living its long life in Tazin Lake."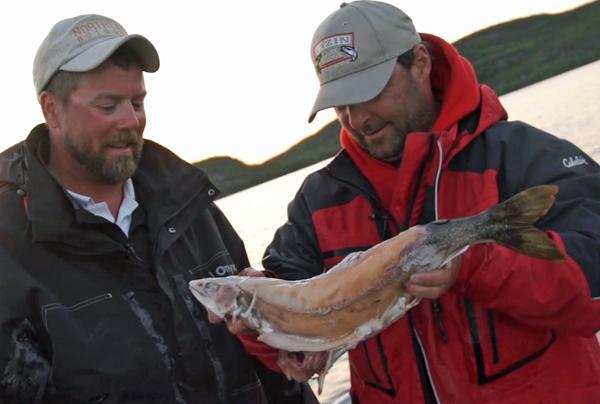 It's incredible she was still hungry after lunch-boxing that 20″ laker sammy. Thanks for sharing your story guys!