If you're receiving this Target Walleye/Ice email — covering the best of walleye fishing during open water and the best of ice fishing during hard water — for the first time, a friend probably signed you up! Target Walleye/Ice is brought to you by Al and Ron Lindner, Jim Kalkofen and other walleye and ice fishing nuts like you.

Today's Top 5


Here be dragons.
All from the Bay of Quinte, ON:
Chris V.'s 16-lb 10-oz DRAGON from Taro Murata's boat: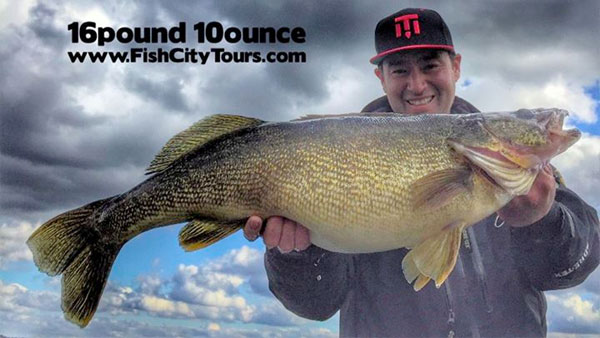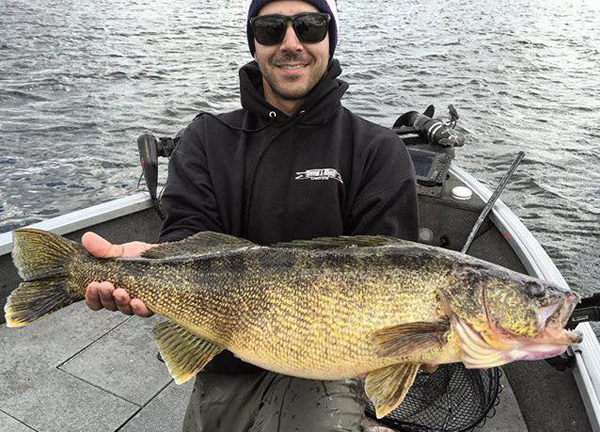 Rob H.'s 12-lb BEAST (length 28″, girth 17″):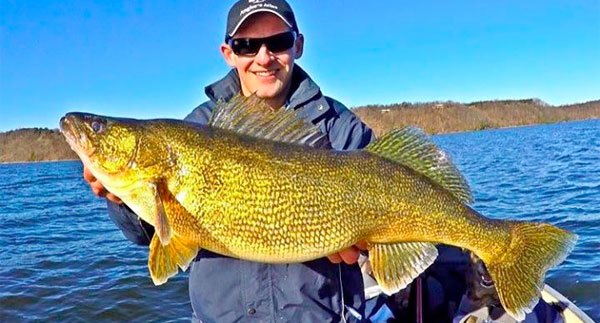 Caught it trolling over 40′ of water with a Rapala Deep Tail Dancer (size 11).
> Every year late fall those Lake Ontario "eyes" migrate into the bay to winter over — this is usually a very late bite right up to the freeze.
Last but not least, the Quinte kid:
Rumor has it that ON fish biologists have netted a WR 'eye numerous times from Quinte.

Tim A.'s sag-bellied sow from southern MN — 12.25 lbs and 29.5″ — on plastic: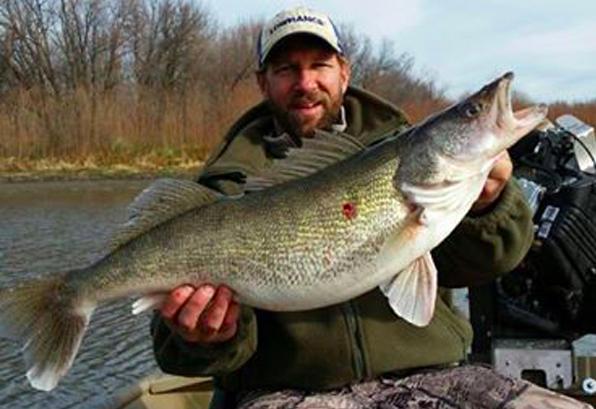 15-year-old Cole's big ol' Wisconsin River 'eye on a Rattlin' Rap (not 'Trap):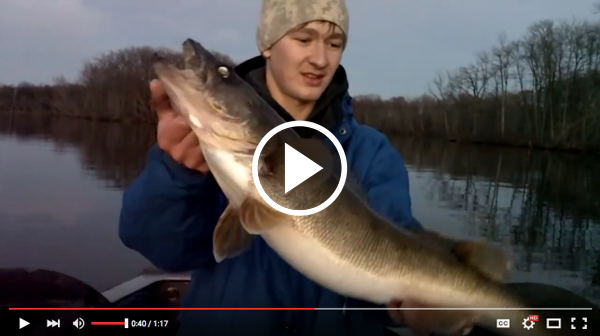 Brennan loaded up this hoss on Erie:
Larry D. on the Snake River, ID — 12 lbs 14 oz. Looks warm there!

Bro windy conditions tip.
…cuz sooner or later, she's gotta sleep: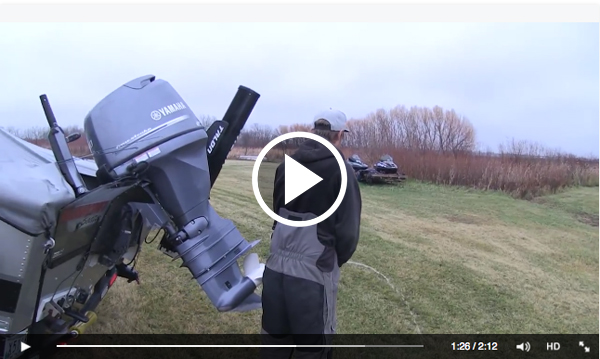 Don't forget to use Sea Foam!
The below looks like the type of "first ice" a handful of you try to sneak on each season. Don't push the limits!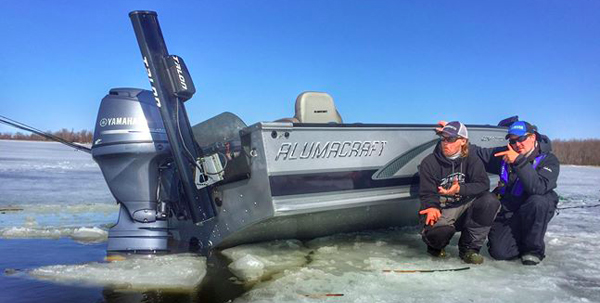 James Lindner's weight-lifting program.
It's taken years for James to refine his workout routine: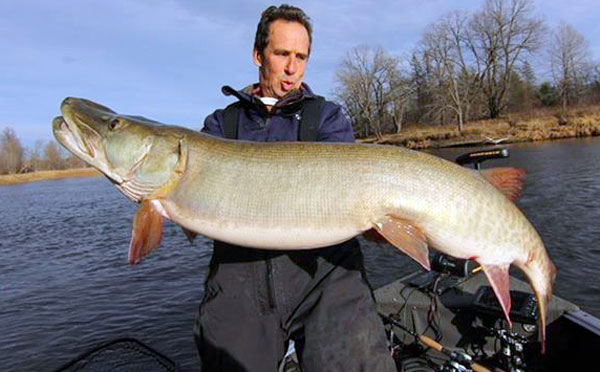 Feel the burn James!
No better fitness program…lol.
---

---
Ice Fishing

1. Insane Reed's Facebook deal…
…on Frabill ice shacks: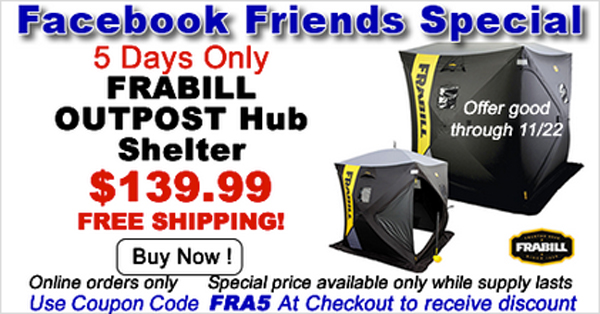 Frabill's newest HQ series is roomy!
2. Marcum's new "i" series flashers.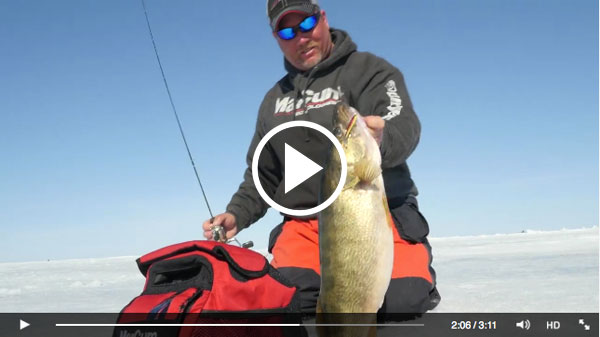 3. Northland Impulse Helium Mayfly = delicious.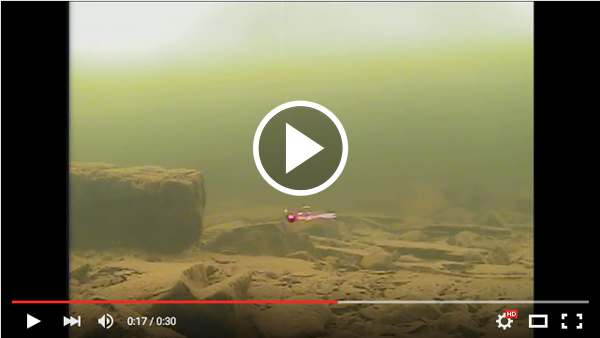 4. Gifts ice anglers actually want!
5. A successful ice season starts NOW.
"Across the Ice Belt TV" chase Gogebic jumbos: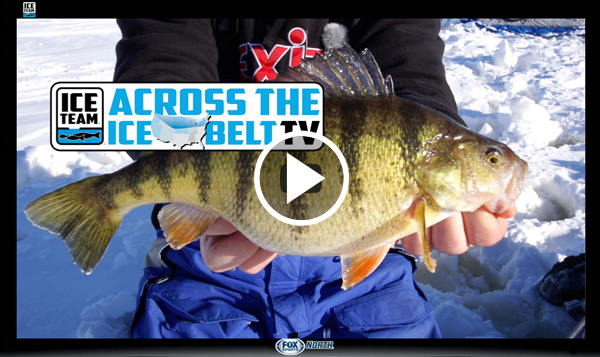 7. MN: Chasing big LOTW walleyes.
This Saturday at 7:30am on Fox Sports North or Fox Sports Wisconsin:

_____


_____
News
1. Jason Mitchell gets Crestliner.
2. MN: K of C taking over Bemidji tourney.
3. WA: No walleye found in Lake Washington.
And they're thrilled:
> Last March they discovered a dozen walleye, including a ready-to-spawn female that weighed over 13 lbs. Likely placed in Lake Washington illegally by bucket biologists who want a fishery closer to home.
> "The fear is that if the population grows, it has the potential to impact Endangered Species Act-listed Chinook and steelhead smolts, as well as coho and sockeye."
> Just as it did early last month for walleye and perch fishing on Saginaw Bay, the Natural Resources Commission (NRC) approved fishing regulation changes for walleyes, pike and muskellunge on several Upper and Lower Peninsula waters.
5. ON: White Lake habitat improvements.
6. MB fisheries poorly managed?
Environmentalists say yes, commercial fisheries guy says it's a "load of crap." Lol.
7. NPAA membership student discount.
8. DVD: Become a sonar black belt.
_____

Events
Chip Leer, Bro, Dave Genz, Tony Roach, and other big names will be there.
Nov 23 – Mankato
5. MN: Reed's Ice Classic Nov 27-29.
---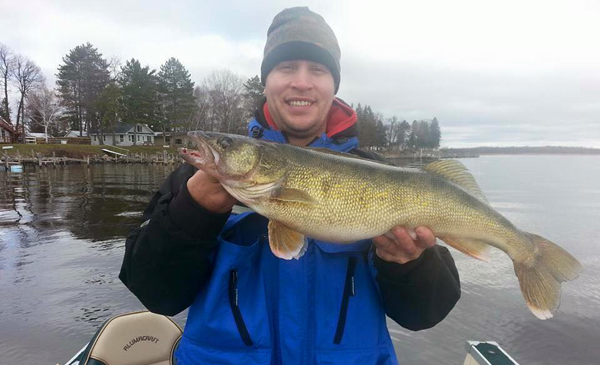 > Fishing remains good. Walleyes, saugers and some trophy walleyes being caught in 14-30′ in front of the Lighthouse Gap and Pine Island on the south end. This school of fish is plentiful and could cause a great bite for early ice. Fishing also good near NW Point, Morris Point, Zippel Bay and near Twin Islands.
> Rainy River walleye fishing has picked up. More walleyes and larger walleyes are showing up. Good reports at various spots from Wheeler's Point to Frontier Access. Fish are sluggish and prefer jig and minnow still near bottom. Orange, and gold mixed with bright color, tipped with minnow. Sturgeon fishing awesome this week with many groups catching 8-10 per day, with fish up to 64″.
> NW Angle: Walleye action continues in 15-26′ jigging near Oak Island, Rabbit Ears and Hay Island. On the ON side, areas with current adjacent to deep holes best. Muskie fishing going well trolling in 10-20′ adjacent to rock walls.
---

---
Sign up a friend!
If you're forwarding Target Walleye/Ice to a friend or friends or would like your buddies to get these emails, just
send us
their email addresses and we'll take care of it! We of course will not sell the addresses, use them for spam, etc.

---
---
Following the whitefish spawn.
Guess this is the Bro issue:
> This is a great time of year to catch some of the biggest walleyes in the lake as they follow the whitefish spawning migration.
> The key is finding healthy, surviving green weedbeds on shoreline-connected structures. Add rocks and direct access to deep, open water, and you've found gold.
> I usually start in the areas that are facing open water. Sometimes bays can be good too. They don't need to be huge, just big enough to hold a nice weedbed.
> When you do find the whitefish, you'll know because they will break the surface at different times, especially when it calms down during the evening. Some of the younger whitefish that come up are excellent forage for big walleyes.
> You can vertically fish them with live bait rigs or artificial baits like Puppet Minnows, Jigging Raps or Buck-Shot Rattle Spoons. Pitching crankbaits and reeling them really slow can also be effective. And this is the time of year I really love dragging a big, live minnow through that whitefish soup.
---

---

Bonus Tip

Better ice spoon storage.
DIY from Chip Leer: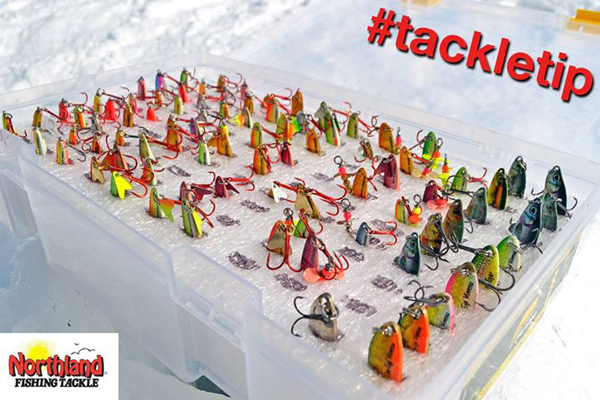 > Here's a tip I picked up from some salmon anglers. Simply insert a piece of foam packing in your tackle box, use a knife to make an incision to put your spoons into and mark the spot with a sharpie. No more tangles, and your spoons stay nice and shiny.
Or get ready-made spoon boxes: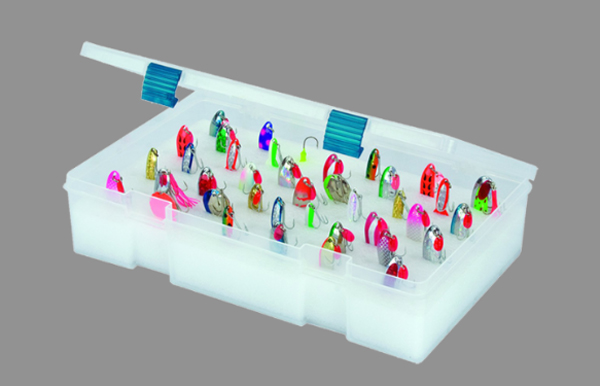 ---
Shot of the Day
Get your gear ready! This ain't far off: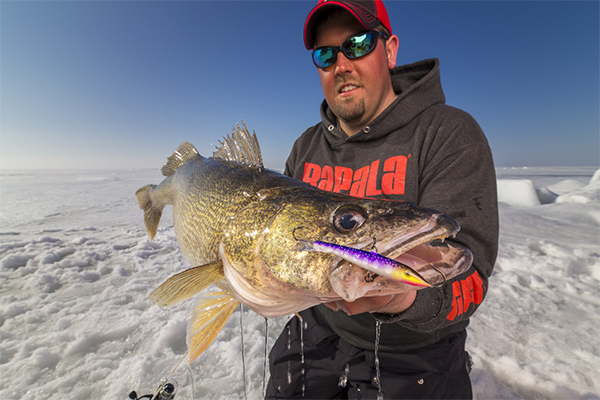 ---
You ready for ice?
---
Have you checked this stuff out yet?

---
About Target Walleye
Target Walleye
brings you the BEST walleye and ice fishing news, pics, tips and events year-round, and is brought to you by Al & Ron Lindner, Jim Kalkofen and other walleye nuts like you!
---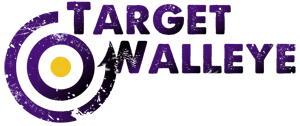 TargetWalleye.com | Rapala.com | IceForce.com