If you're receiving this email — covering the best of walleye fishing during open water and the best of ice fishing during hard water — for the first time, a friend probably signed you up! Target Walleye/Ice is brought to you by Al and Ron Lindner, Jim Kalkofen and other walleye and ice fishing nuts like you!

Today's Top 5


Our favorite kind of muskie fishing.
Sorta:
#1: Wanna catch big walleye? Troll a 10″ muskie lure at 3 mph between snow squalls.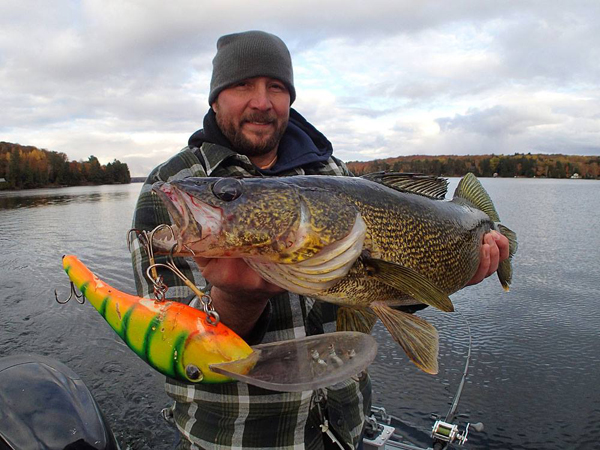 #2: 13-lb hippopota­moose with a big appetite.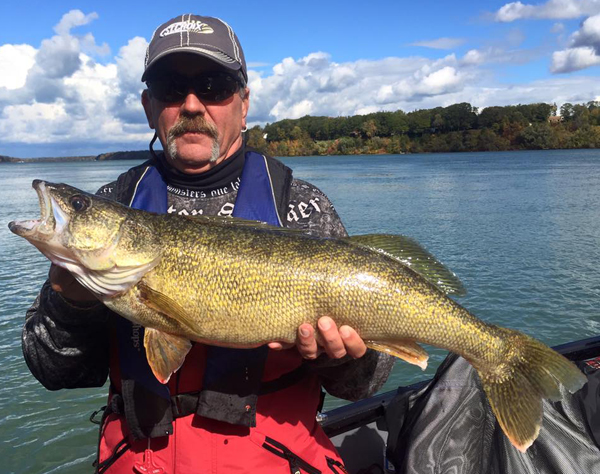 > No muskie yesterday but Doug did land this 13lb walleye! One of the heaviest to date in my boat. (Released.)
This is a BIG DEAL because there was a question whether the MN DNR would even allow walleye fishing this winter:
> The upcoming winter angling season begins Dec 1. DNR and tribal biologists agreed to set the winter harvest cap for state anglers at 5,000 lbs or less.
> The final decision about the details of the ice fishing season will be announced by the last week of October, following an Oct 21 meeting with the Mille Lacs Fisheries Advisory Committee.
Looks like the DNR and governor pulled a Neo: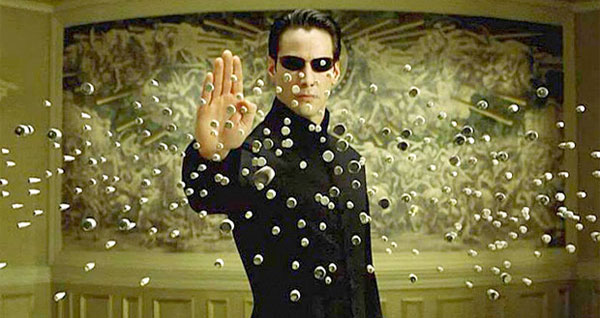 Now that it's fall, slow down.
With air and water temps finally dropping, it's time once again to fish slow — or you can fish fast, but here we talk about slow. Excerpts from a conversation with Rapala lure guru Mark "Fish" Fisher:
> "Everything up here in the north is on the move to wintering areas on lakes and wintering holes on river systems."
> "When anglers realize things are slowing down, most often they are still trolling and are not working spots, allowing a slow-sinking or slow-rising bait to trigger the bite. So they're trolling right by fish that are catchable if they'd just turn around and start casting."
> "You can go right now with Shadow Raps — throw the standard model or the deep model to trigger those walleyes. Cover water by going down shorelines, and allow the bait to go into its characteristic slow-sinking mode."
> "Slow down your cadence — jerk, jerk and then let the bait slowly sink."


How to filet walleye…with a Bowie knife.
Now this is how you tie the knot — we hope it's a Palomar knot!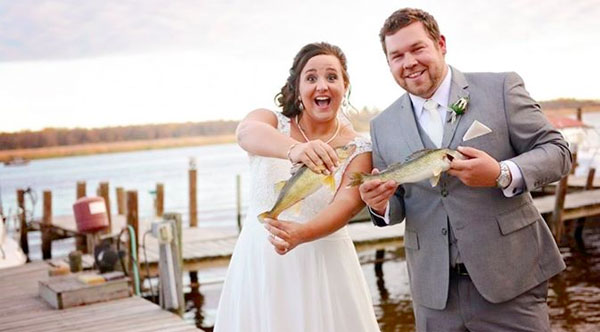 ---

---
News
1. MB: Pine Falls greenback tourney results.
Jim Ney and Bryan Baron won the Pine Falls Kevin Fryklund Memorial Walleye Tournament on the Winnipeg River/Traverse Bay with 43.17 lbs. Northland Tackle's Chip Leer and Mark Christianson finished 2nd finish with 41.22. Below info from here:
> Day 1 of the tournament saw more than a third of the field weighing in and around 20 lbs plus for the day.
> Day 2 was a completely different story as there was a strong wind shift from the south gusting to 70 km stirring all kinds of havoc on the lake.
> But like every year the Americans always seem to be able to figure a pattern out as they took top honors, nudging out a strong field of Canadian teams that filled the top 10 on day 1.
> Walleye thugs Matthew Gelley and Jordan Harder grabbed big fish and tournament big fish honors with a 10.6 lb slob on day 2.
> …pink and white Reelbait flasher jigs with any combination of salted, unsalted and livies held on by our trusty bait buttons….
A couple'a Chip Kickers. Rocks the NWT mic and can fish a little too!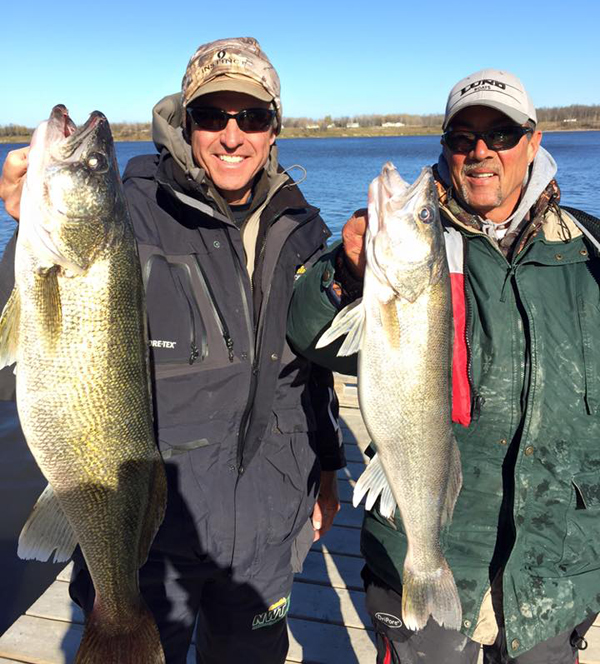 Must have been the lucky hat!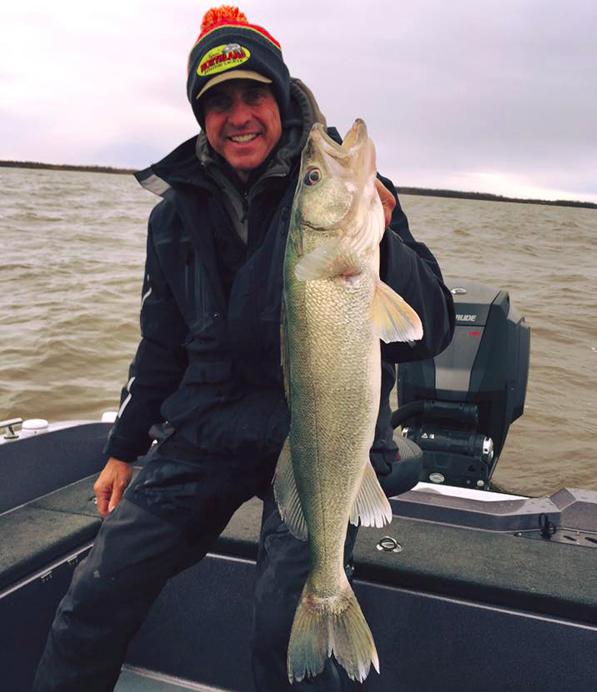 2. SD: Age data important to 'eye management.
3. NE: DNR seeking input on regs.
4. NJ: 3-lb walleye wins contest.
Seriously.
5. Rapala has hunting knifes too.
Ice Stuff
Cool MarCum LX-9 footage: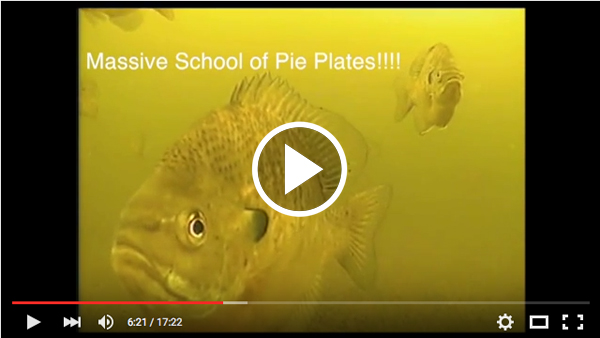 3. Colored-worm farmer supplying ice anglers.
NC company figured out how to naturally color worms like this: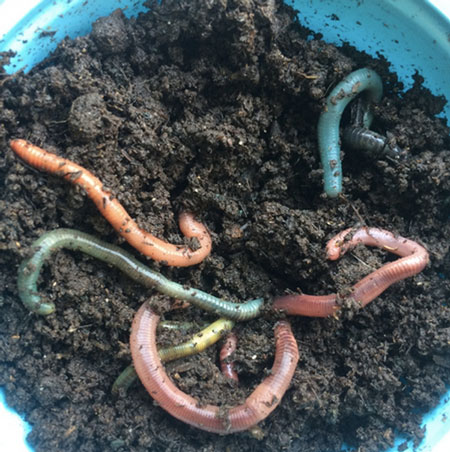 Events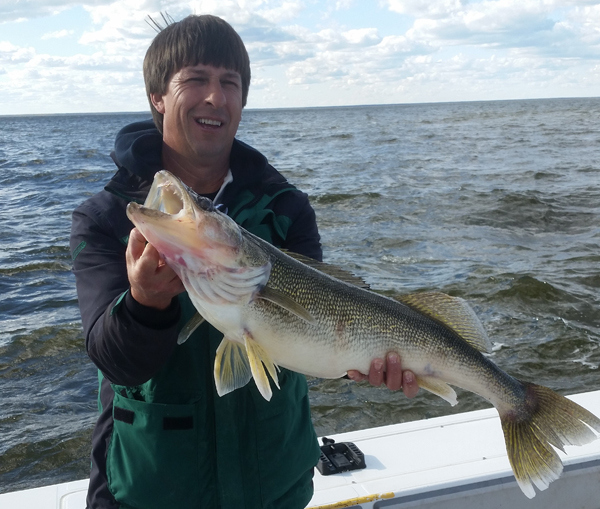 > A windy week caused many to fish the river, Zippel Bay or tuck behind an island at the NW Angle. On the big lake, a jig and an emerald shiner. Gold, bubble gum or orange are hot colors. Stinger hook helpful for light-biters.
> Big numbers of fish north of the Lighthouse Gap in 25­30′. Anglers also finding walleyes in front of Morris Point, Zippel Bay, and near Twin Islands. Evening hours showing results in shallower water in gaps, Zippel Rock and Long Point area.
> Rainy River: Some fish being caught in 4 Mile Bay, Lighthouse Gap and Hattie's Hole. Mornings and evenings best. Colder weather should help. Try 16­18 feet jigging or drifting during windier days. Pink, orange, and gold hot colors, tipped with minnow. [Video: What you need to know about the walleye and shiner run.]
> NW Angle: Hot walleye action in a range of depth 15­26 feet jigging near Oak Island, Hay Island and NW Point east of Garden Island. On the Ontario side, areas with current adjacent to deep holes best. Water temps in mid 50's. [Another need to know video from LOTW's Joe Henry.]
> Early fall on Erie has been plagued by storm after storm and the subsequent big waves. This has made for a lot of shore time…. To top it off, the warmer-than-normal temps stalled the migration of bigger fish back from the eastern and central basins.
> …trailer fishermen have been focusing on resident fish near Huron, Vermilion and the Bass Islands region where satellite pics show cleaner water.
> Crankbaits have been the predominant presentations…. A normal go-to of Silver Streak spoons on divers or jets haven't been used much because of an immense amount of spikes (walleyes 12" or less) they are catching. Reef Runner Deep Little Rippers in shallower water and 800-series Reef Runners in deeper water have been the predominant patterns.
Brian "Brometheus" Brosdahl:> 30″ walleye caught & released — really big chubs, the bigger the better, water temp = 54.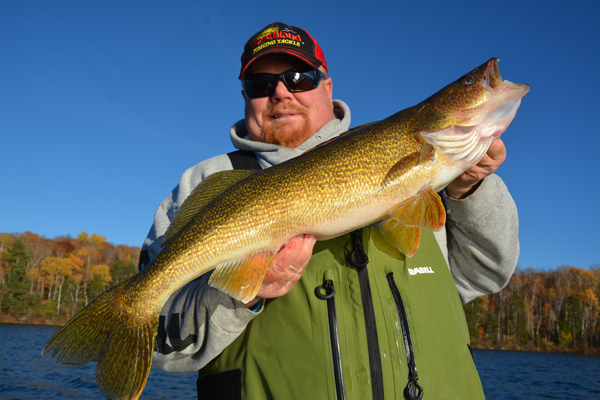 Flasher jigs putting Fall limits in the boat: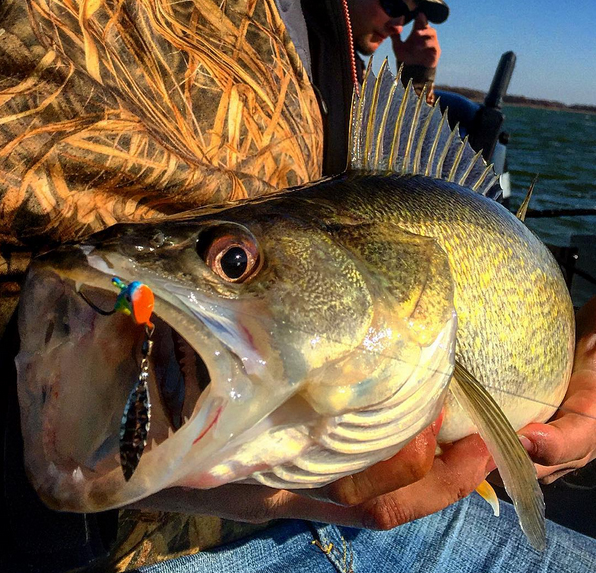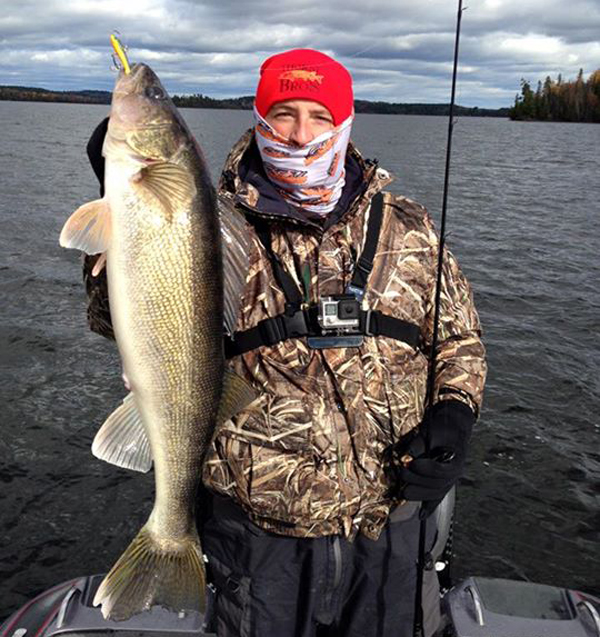 5. MN: Small-river sauger shore bite.
On the Cannon River: from TW reader Ian M. Gorgeous fish: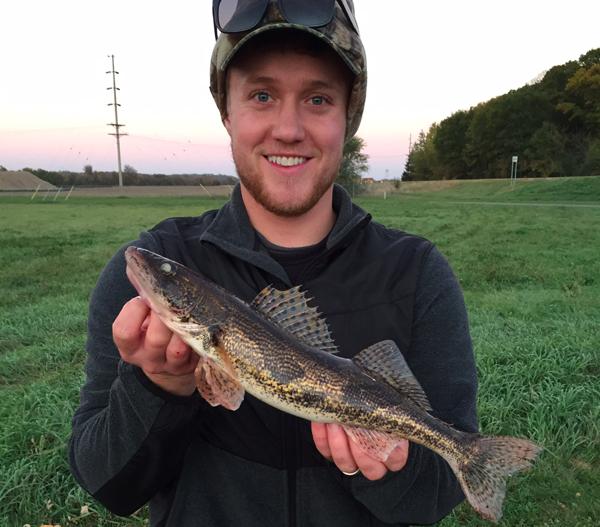 ---

---
Sign up a friend!
If you're forwarding Target Walleye/Ice to a friend or friends or would like your buddies to get these emails, just
send us
their email addresses and we'll take care of it! We of course will not sell the addresses, use them for spam, etc.

---
---
> Whether you fish Lake Erie or one of the other popular Great Lakes walleye fisheries, two major patterns that typically develop this time of year…a daytime bite on cranks, and a night-time bite on cranks.
> The day­time bite is always the first order of business. While most summertime Erie open-water fishing involves runs of 20 miles or more out into the lake, these fall fish are much closer (at least in Erie terms), cruising the basin 4 to 5 miles offshore.
> If warm temps in the early fall have been the norm, and water temps are above 50 degrees, the walleyes should be suspended. If the opposite has been true — water temps dipping below 50 degrees — look for the fish to be relating to the bottom.
> Don't get caught going by what the calendar tells you: We've fished Erie as late as early Dec and found the walleyes suspended, 20 to 25 feet down over 40 to 50 feet.
> In fall it's typical for the walleyes to roam in small packs rather than huge schools, making it especially important to rely on your electronics to find the fish…. You need to cover water efficiently, so spreading your trolling program out is a must.
> Top lure choices would lean toward big­lipped, big-profiled crankbaits. Remember to troll 'em slow…1-1.5 mph is ideal for triggering these cool-water walleyes.
> When the sun goes down on these late-season fish, the pattern takes a different turn. The walleyes begin moving in from the basin to feed along the transition break where the soft basin turns to rock, usually around the 20-foot mark.
---

---
Quote of the Day

There's nothing more beloved in Minnesota than the walleye.
– U of MN scientist Nick Phelps, who is working on the fish flesh-liquefying parasite.
We understand this, but find it hard to believe that nothing is more beloved than the walleye? How 'bout someone's grandma…a fishing grandma?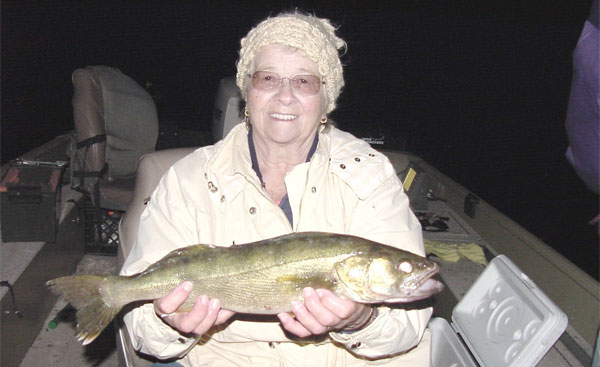 ---
The ice is coming — are you practicing?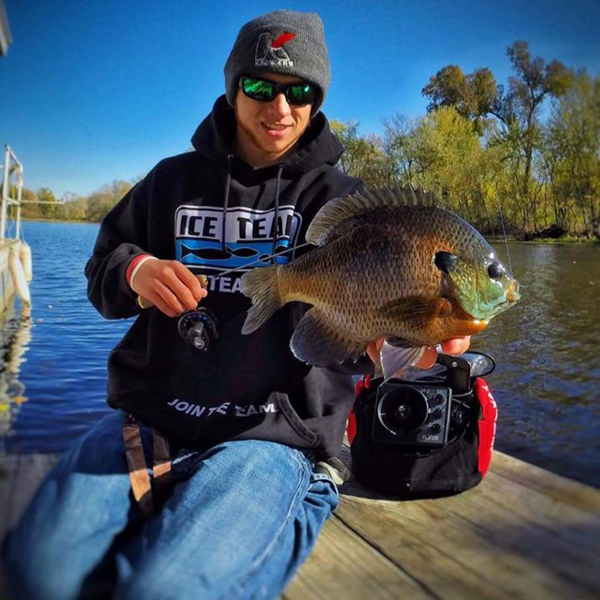 ---
You ready for ice?
---
Have you checked this stuff out yet?

---
About Target Walleye
Target Walleye
brings you the BEST walleye and ice fishing news, pics, tips and events year-round, and is brought to you by Al & Ron Lindner, Jim Kalkofen and other walleye nuts like you!
---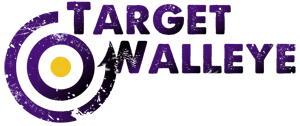 TargetWalleye.com | Rapala.com | IceForce.com