Detroit River 33″: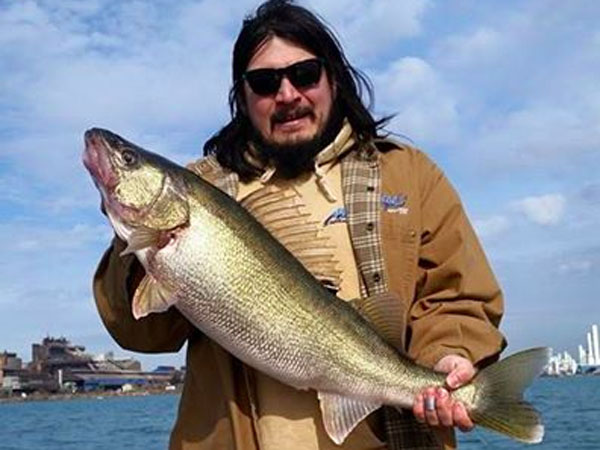 Erie 32-incher, sent in by by guide Ben Garver: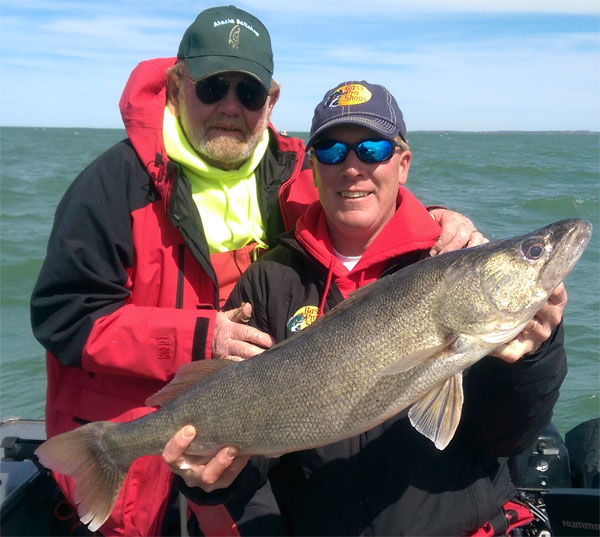 Rathbun, IA spawner: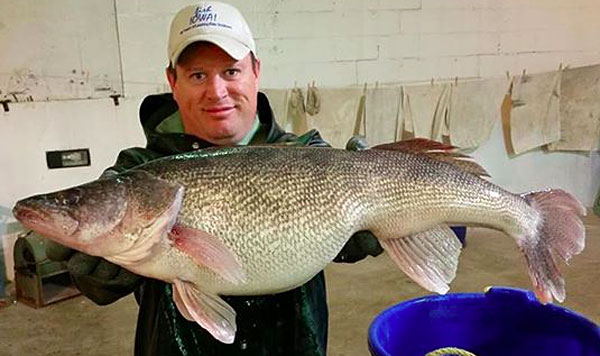 Another IA breeder: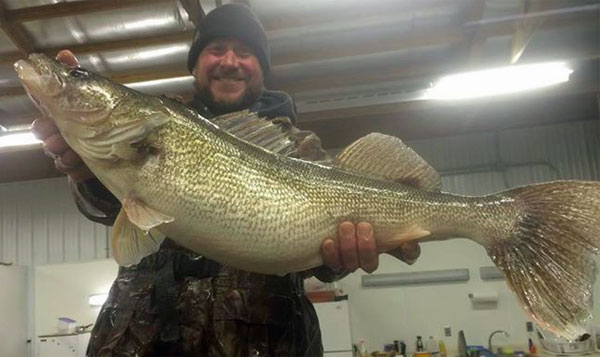 From somewhere in MI: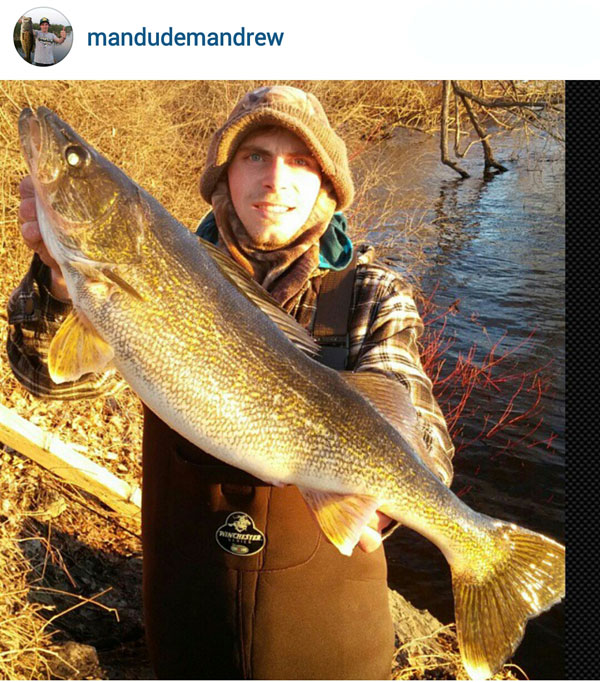 Not sure how big this one is exactly or where it's from but it's a nice feesh!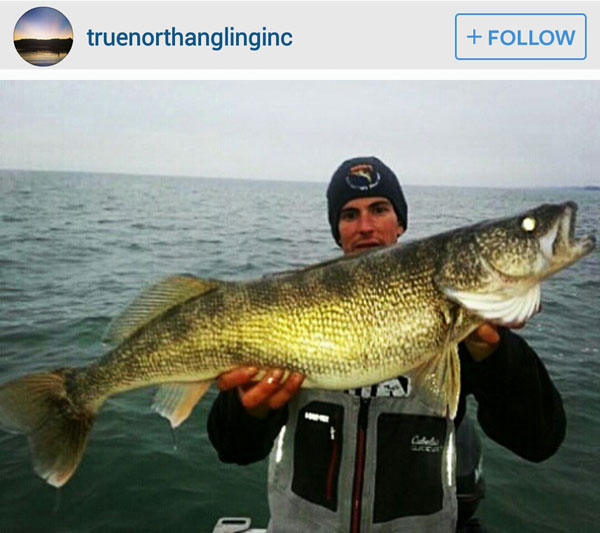 For anyone who has "had enough" of pics of giant walleye, we found these — hope you enjoy! (lol)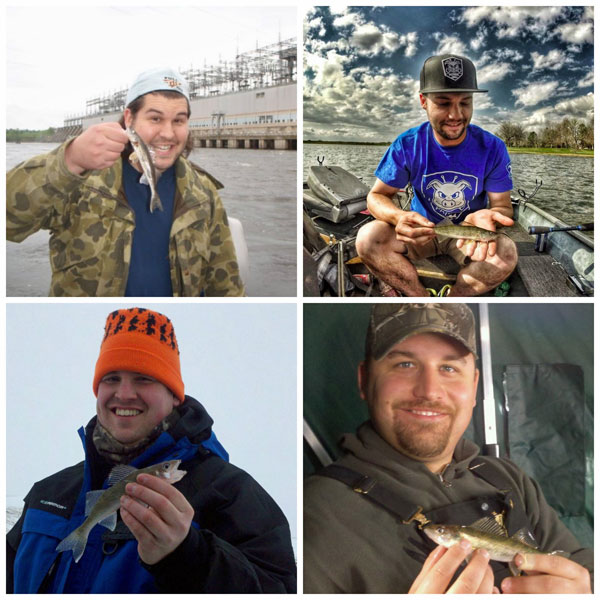 Ever seen this many perch??

How 'bout…the fish come to you!

---
---
---

---
Tip of the Day
> "Having light-wire trebles is handy wherever you're dealing with a lot of snags, and especially when trolling industrial rivers like the Fox in Oshkosh."
> Sprengel is a big fan of fish-attracting scents such as Gulp! Alive. He'll experiment with different scents and even tip his crankbaits with scented soft-plastics.
> Most people will use 10-lb Trilene XT for trolling, but Sprengel will often opt for 14-lb Trilene XL [which has more stretch]. The added stretch "is huge when trolling planer boards because it keeps the boards from surging, absorbs the shock of hard strikes, and gives you cushion when a big fish lunges or head-shakes at boatside."
---

I tend to incorporate bass-style presentations into walleye tactics whenever possible.
– Korey Sprengel again. He's not the only one, but more walleye anglers should do it!
Good job Charlie! (via Rainydaze Guide Service)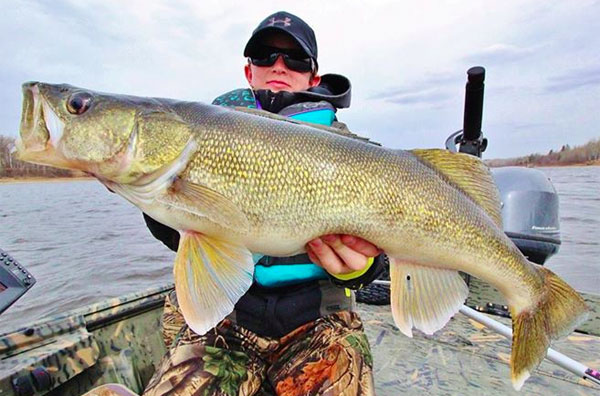 ---
---
Gotta check this stuff out!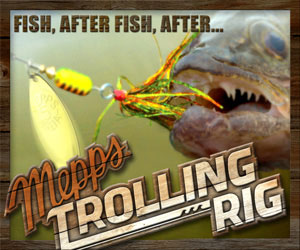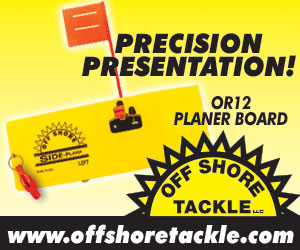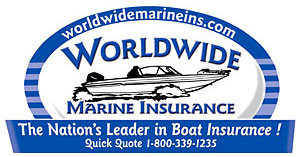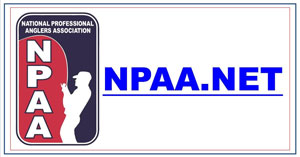 ---
About Target Walleye
Target Walleye
brings you the BEST walleye and ice fishing news, pics, tips and events year-round, and is brought to you by Al & Ron Lindner, Jim Kalkofen and other walleye nuts like you!
---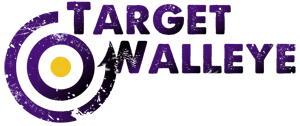 TargetWalleye.com | Rapala.com | IceForce.com