Today's Top 5
As of yesterday. The top item today because once upon a time Mille Lacs was arguably the BEST walleye fishery on PLANET EARTH. And now: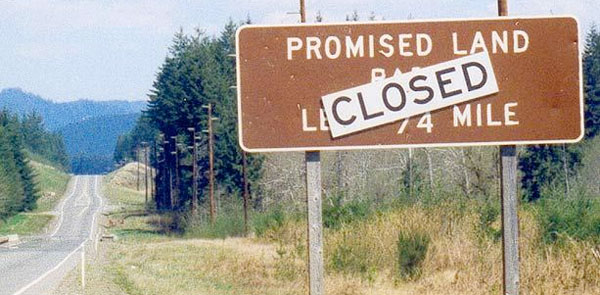 > "Despite the walleye closure, Mille Lacs remains a world class fishing destination with some of the best smallmouth bass fishing in the country," said DNR Commissioner Tom Landwehr.
Speaking of which:
> National bass tournaments could draw thousands of anglers to the region, benefiting area resorts and businesses. The rule change, announced today by DNR Commissioner Tom Landwehr, will allow anglers to sort bass that are shorter than 18 inches, and keep the largest fish — a rule change that is essential in securing national bass tournaments.
> "This is one of the ways DNR is actively responding to the economic needs of the Mille Lacs Lake area," Landwehr said. "The change has potential economic benefits and will not hurt bass populations."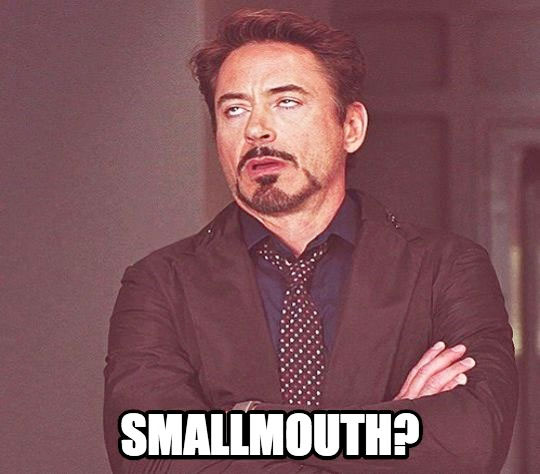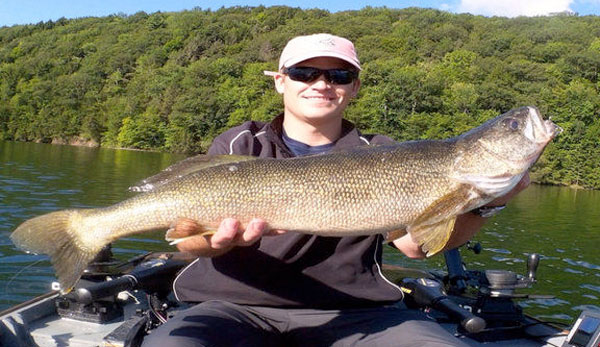 > A Rochester angler said he and a fishing buddy caught and released a "monster" walleye on Hemlock Lake that could have been a state record. Hemlock Lake, which is 7 miles long, is one of the western Finger Lakes.
> The fish…measured 36 inches.
> Buchheit said the fish was caught on a Finger Lakes Tackle Co. spoon in the NBK bright green UV pattern. The lure was 4 inches long and 1 inch wide and was being pulled beneath a planner board. The fish hit the lure about 30 feet down.
> "Actually, we were trolling for rainbows," he said. The fish only had one big run and was landed in about 5 minutes.
Current NY state record is 34″ and 16-lb 9-oz caught Jan. 1, 2009 on Mystic Lake.

Wonder Bread for walleye.
That's the name of this color blade from Northland which Jason Mitchell is digging: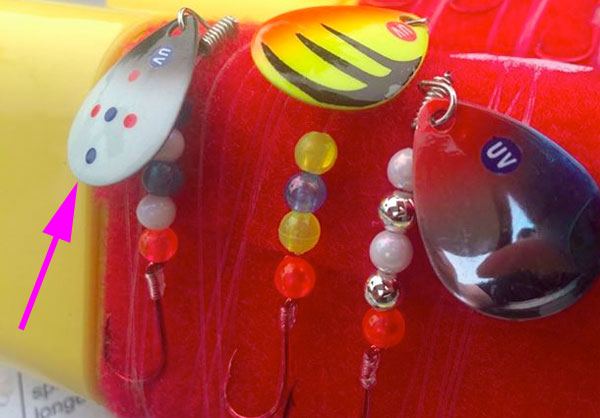 See the connection?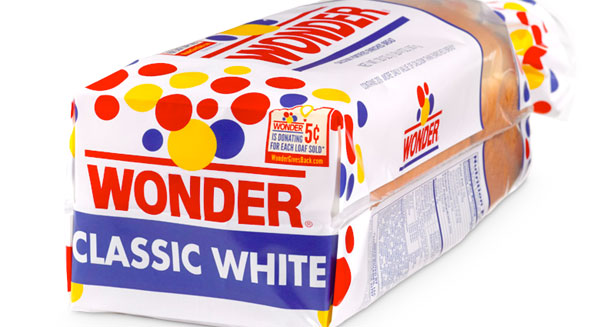 And here we thought Wonder Bread was only good for carp….

Rapala uses math for new lure.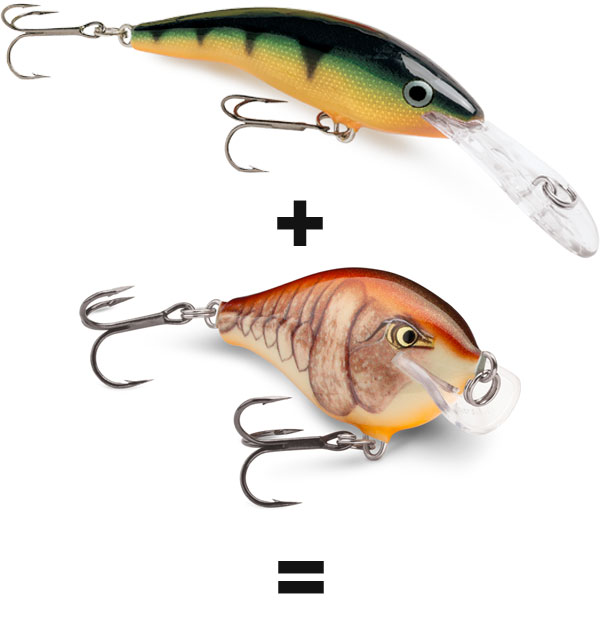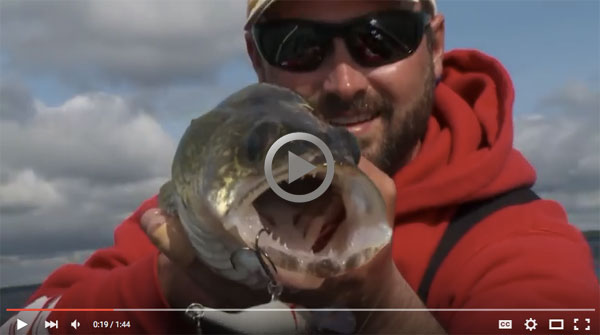 That's the new Rapala Scatter Rap Tail Dancer. More info on it — a great trolling bait — right here.
---

News
1. MN: Mille Lacs Band: no netting in 2016.
Great but…the Mille Lacs Band is just 1 of 8 bands that net the lake.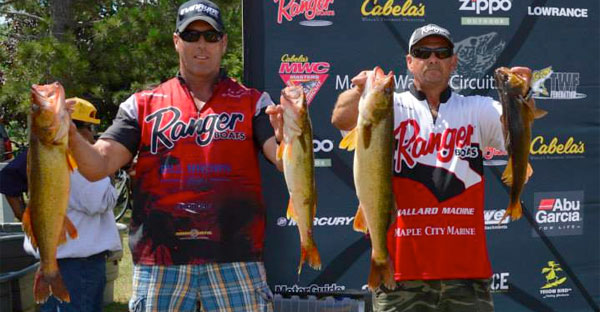 ON's Greg Whitson and Mark Campeau won the Masters Walleye Circuit out of Bays de Noc Lake Michigan this weekend. They beat MI's Jamie Tourangeau and Ross Neubauer who had the same weight — 52-01 (but only 9 fish) — but since Whitson and Campeau weighed more live fish, they took the win.
> Both days Whitson and Campeau trolled purple and yellow spinner rigs behind 1/2- and 1-oz inline sinkers over small humps in 9-21 feet off Peninsula Point. Trolling speeds of 1.4 to 1.5 mph were key, as slower…didn't trigger strikes.
> The win was worth $12,000 including $9,300 in cash plus the $1,000 Ranger Cup contingency, $500 Lowrance Electronics bonus, $200 Okuma award and a $1,000 Cabela's National Team Championship Prize Package, including paid entry into the 2016 NTC, travel stipend, team jerseys and plaques.
The Michigan State Walleye champs were also crowned: Al Szoke and Kevin Yancey won by accumulating the most points between the MWC's Detroit River and Bays de Noc qualifiers. The title comes with a $1,000 prize package including custom trophies, custom State Champions rings by Tight Lines Jewelry, a berth in the Cabela's NTC, decals and a spot on the MWC website's Wall of Fame.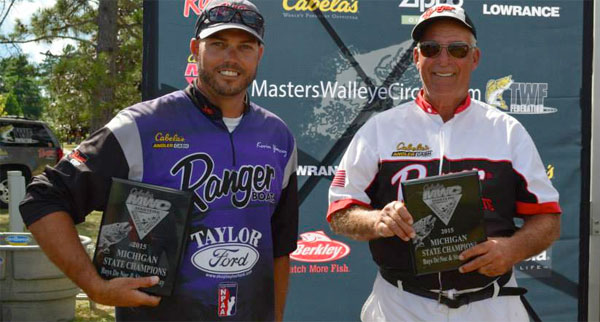 3. OR: Walleye limits might be gone on Columbia.
Endangered species vs. game species: guess who wins.
4. MN: DNR discussing regs on Kabekona.
Open house on Sept 10th
5. Rapala decal photo contest.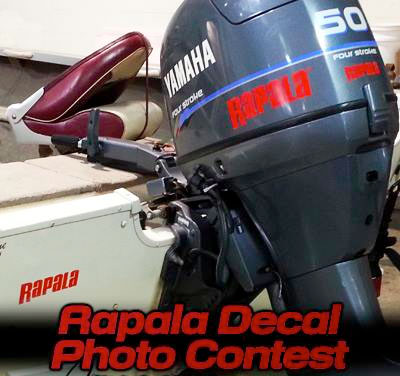 _____
Click here to enter and win! And please forward the link!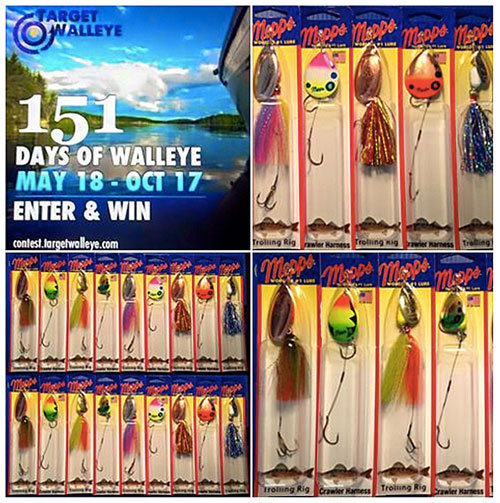 Events
---

---
---
Do you know how to "mope" for walleye? Jimmy Lindner walks you through it. Involves suspending a minnow lure high in the water column with NO jigging action.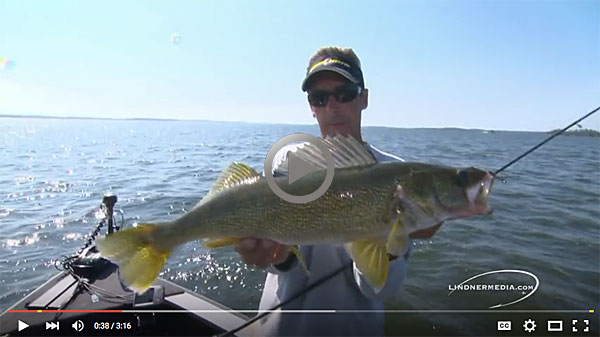 ---

---
---
Gotta check this stuff out!

---
About Target Walleye
Target Walleye
brings you the BEST walleye and ice fishing news, pics, tips and events year-round, and is brought to you by Al & Ron Lindner, Jim Kalkofen and other walleye nuts like you!
---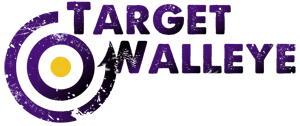 TargetWalleye.com | Rapala.com | IceForce.com