If you're receiving this Target Walleye/Ice email — covering the best of walleye fishing during open water and the best of ice fishing during hard water — for the first time, a friend probably signed you up! Target Walleye/Ice is brought to you by Al and Ron Lindner, Jim Kalkofen and other walleye and ice fishing nuts like you.

Mammoth Erie gravel lizard!
Regina and Mike Orawiec cracked this Lake Erie 'eye that weighed in at a huge 13 lbs and 31″. Old-schooled it trolling a crawler harness, released her…to get even bigger??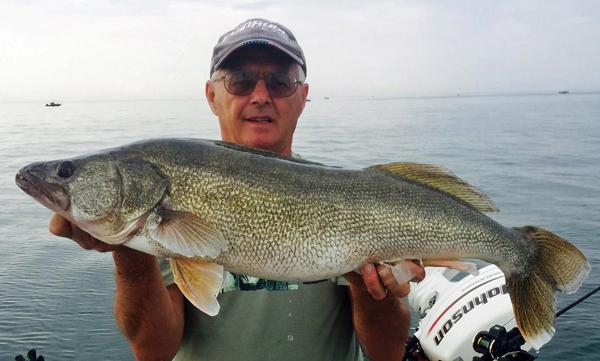 …with northern MN fishing guide Justin Bailey: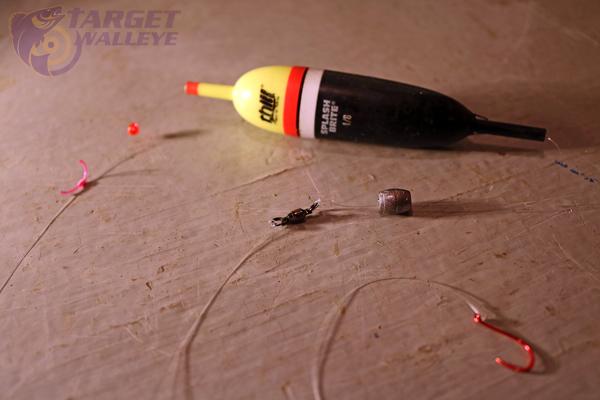 Because sometimes we just need to go back to our roots.
> Search out land points or shallow bars with steep breaks where deep water meets shallow cabbage weeds. I usually begin targeting these areas when water surface temps start hovering around 63 degrees and cabbage weeds began to tickle the surface.
> Set up on the inside edge of the weeds, making your casts out to the deep water. This allows you to split the difference and find the exact depth at which the weed edge is.
> I like to use a 1/8-oz Thill Splash Brite. This lighted slip-bobber has a brass opening on top that allows the bait to sink quickly and prevents line twist.
> My main line is usually 6- to 8-lb with a 6-lb leader. The leader is attached using a small #7 barrel swivel to prevent line twist. Just above the barrel swivel is a 1/16- or 1/8-oz egg sinker, depending upon weather conditions and wave action.
> Leader length depends on cabbage weed density — extremely dense cabbage calls for a shorter 18-24″ leader to keep my bait from swimming too free and getting wrapped up in the weeds.
> A jumbo leech hooked right behind the sucker or a nightcrawler hooked twice through the head allows the rest of the body to dangle and move freely. Match your hook to the size/type bait you're using — too small of a hook may impede hooksetting ability.
> Weed walleyes are usually feeding fish and tend to be more aggressive — don't be afraid to set your bait several feet off bottom.
Justin also said that you gotta "be one with the cabbage:"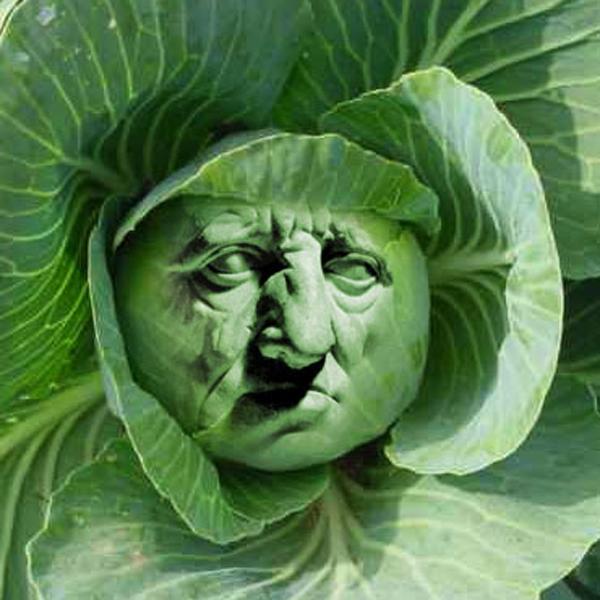 Think you're having a bad hair day? Check out this Devils Lake unicorn caught by Ben B., named Alfalfa of course: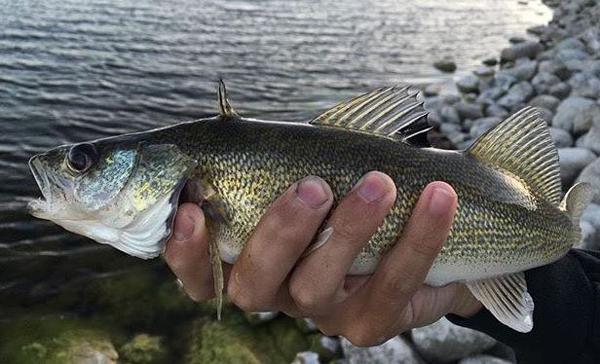 For anyone who may not remember Alfalfa: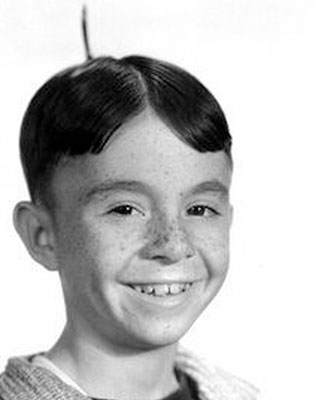 'Hello 911? I have a ramp problem.'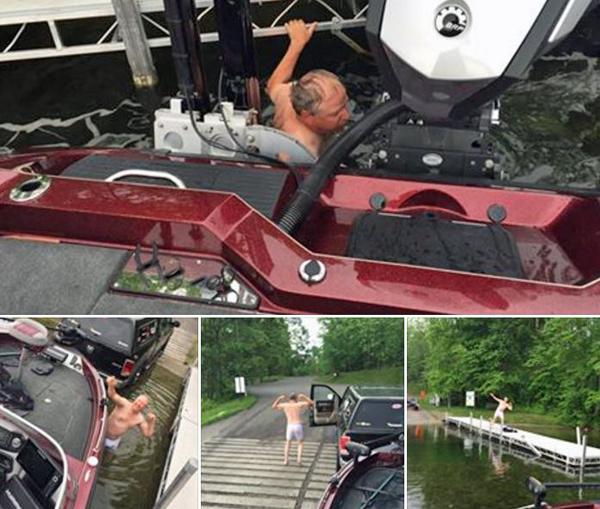 Not the drain plug, but the right rear buckle.
Apparently many of his adventures have been documented in print: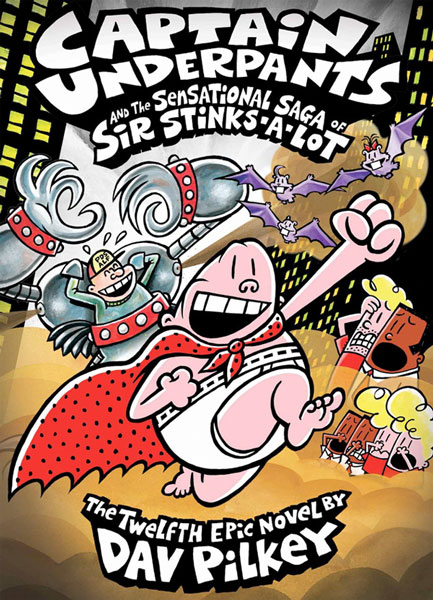 News
1. MN: Gull Lake MN Fishing Challenge raises $250K+.
> "A record number of 134 teams raised a quarter million dollars to support MN Adult & Teen Challenge drug and rehabilitation programs statewide."
Sydni and Eric Raiber won the walleye division with 3 for 8.51 lbs (tough bite!). No word on how they caught 'em, but we did notice they were wearing Rapala hats and shirts. Congrats!
Yep, Al fished it too, no idea how he didn't win and we're not asking lol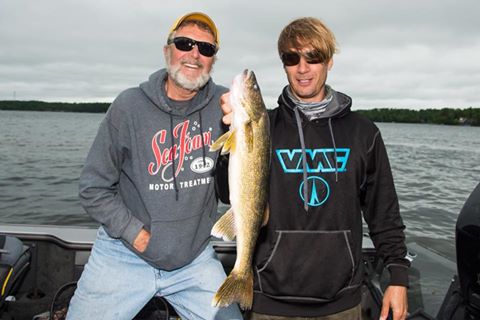 2. OH: Johnson/Zsebik win MWC on Lake Erie.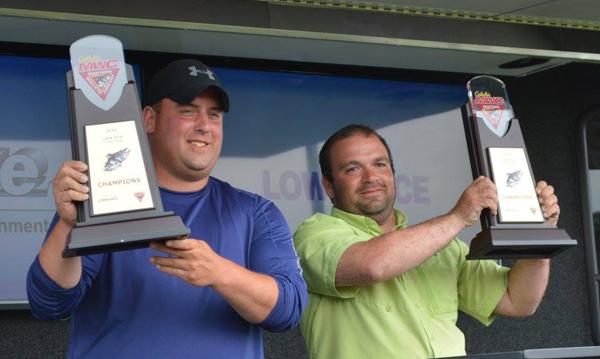 Timothy Johnson and Jason Zsebik earned a 10K payday after putting together a solid 2-day weight of 84-11 to win the Masters Walleye Circuit derby on Lake Erie.
Caught their fish on 2-oz snap-on weights to zero-in on bottom-hugging walleyes while keeping their speed 1.8-2 mph. #ChaChing
3. MN: Petta/Cooper win AIM National Championship.
Pete Petta/Dave Cooper won the Warrior Boats National Championship on Lake Superior/St. Louis River.
Ryan Foster/Jeff Nuechterlein didn't win, but still got a pile of clams: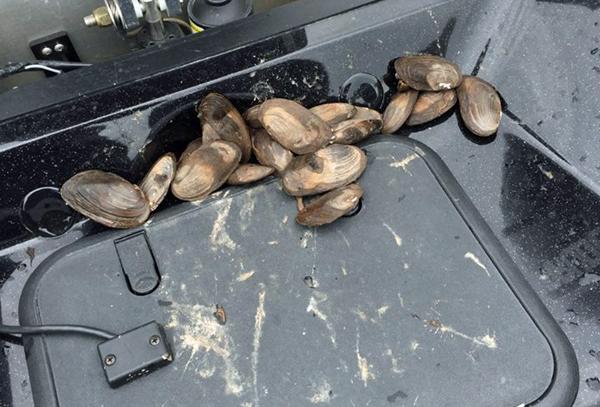 #PayDay
4. MN: Leech Lake Walleye Tourney winners.
> Kelly Curb and Jim Sutton, both of Bemidji, made a repeat performance to win the 8th annual Leech Lake Walleye Tournament….
> The duo jumped five spots with a second-day basket of 15.27 lbs, including the biggest fish of the day at 7.03 lbs. Their 28.06 lbs, nearly 4 lbs ahead of 2nd place, brought them a check for $14,200….
> Sutton said the morning bite was tough on Sunday, but once the wind picked up, they were able to catch a lot of fish. Their basket on the second day was more than 3 lbs heavier than the closest haul.
> Finishing 2nd were Gordon Fothergill of Grand Rapids and Brad Rasmussen of Buffalo with 24.94 lbs and a check for $7,500.
Most are guessing it'll take 70 lbs to win. Do you think it will be won by casting or trolling?
6. MN: LOTW 'Girls Gone Fishing' tournament.
Looks like it was a '70s theme tourney??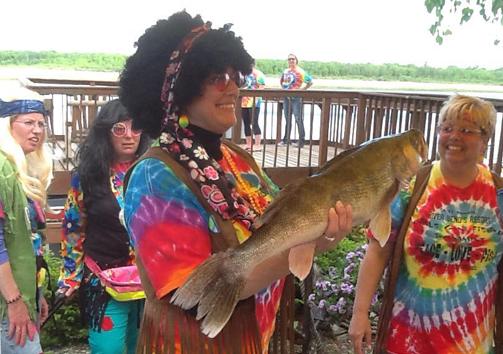 Nice weights — the "good ol' days" are now. Here's the video of the above 30-incher.
7. MN: Mille Lacs fisheries meeting tense.
Disagreement on the status of the fishery. Didn't sound like much came out of it.
Guess the only thing they have agreed on so far is that this stuff didn't taste as good as expected: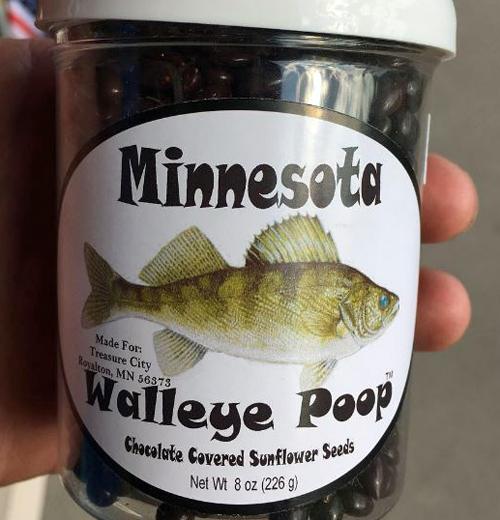 Check out this giant Mille Lacs rock melon from the recent Trolling For Troops event: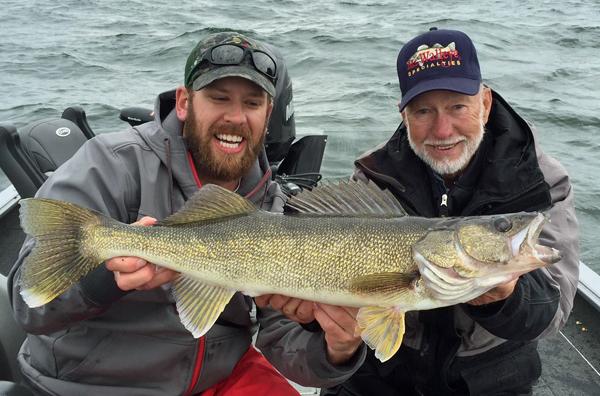 8. WI: Chippewa tribes harvest 32K walleyes…
…by spearing, 15% less than 2015.
9. AZ: Walleye being caught in Powell.
10. ON: 14″ 'eye gets 38″ pike.
Pike just wouldn't let go: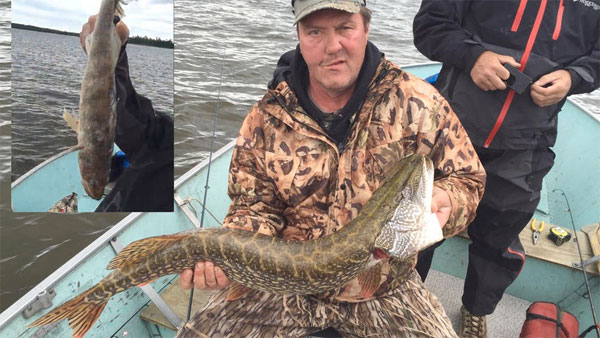 11. $50 off Minn Kota onboard chargers.
12. Did you get your LEER coupon yet?
Reminder: Make sure to sign up for Cover Cash after you've purchased a LEER product and make some extra cash in tournaments.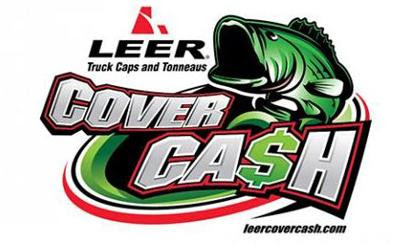 Great places to catch 'em

Finding and catching cold-front walleyes.
Andrew Martinsen:
> Cold fronts wreak havoc on fishing and make it tempting to skip the water altogether. Being willing to change your presentations can turn a disappointing day of fishing into a respec day on the water.
> The first thing to do is to look deeper than normal. Walleye are trying to get warm and avoid the intense light piercing the water. Use a good quality fishfinder to locate where the fish are bunched up together. Don't be surprised if they are suspended 20 to 30 feet down.
> Once you find the fish, you will need to downsize your bait. If you are using live bait, opt for smaller versions of your favorite species. The walleye will be lethargic and larger bait may seem like too much of a challenge. A 2″ fathead or 4″ chub will be far more appealing to a hungry but lazy walleye.
> Dropping down to a 1/16-oz jig will make the bait fall slower — it is important to keep your retrieves slow too. Walleyes won't go after anything that moves fast during this time, so bait needs to stay in the water longer.
> These walleye tend to be light on the bite, which can lead to more missed opportunities than usual. Attaching a stinger hook to the jig will help catch walleyes that might otherwise escape.

This fish has more miles in my car then it does in Lake Erie.
– David Berg talking about getting the runaround while trying to get his OH record yellow perch verified on a certified scale.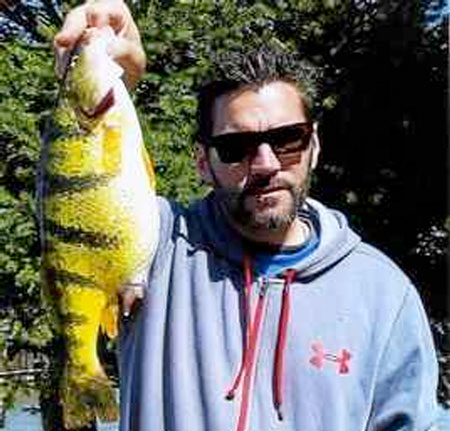 Check this stuff out!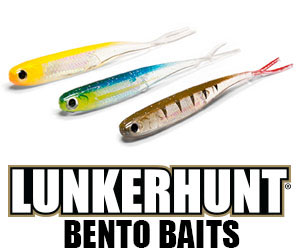 Target Walleye/Ice
brings you the BEST walleye and ice fishing news, pics, tips and events year-round, and is brought to you by Al & Ron Lindner, Jim Kalkofen and other walleye nuts like you!

TargetWalleye.com | Rapala.com | IceForce.com