Reminder: If you're getting this Target Walleye/Ice email for the first time, a friend probably signed you up!
Today's Top 4


Long-arming controversy.
Do you "long arm" or hold your fish way out for pics? If so, you've probably got a whole pile of not-so-nice comments from a keyboard fishermen or two: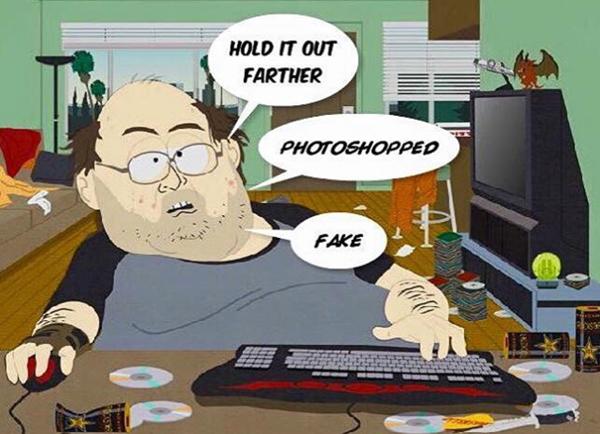 But a 10-lber is still a 10-lber whether it's touching the camera lens or you're holding it behind your back. You can't hide big: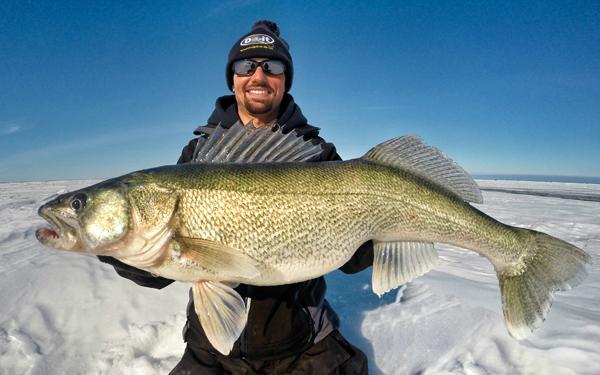 Now that's how you hold a walleye for a pic! Photoshopped? Nope. Just a generous hold — with a wide-angle lens — that puts the emphasis on the fish, not the angler.Kyle Steinfeldt cracked that plump greenback on a 1/2-oz disco gold powder-painted Flutter Spoon poured from a Do-It Mold in 18′. Awesome fish and shot, man!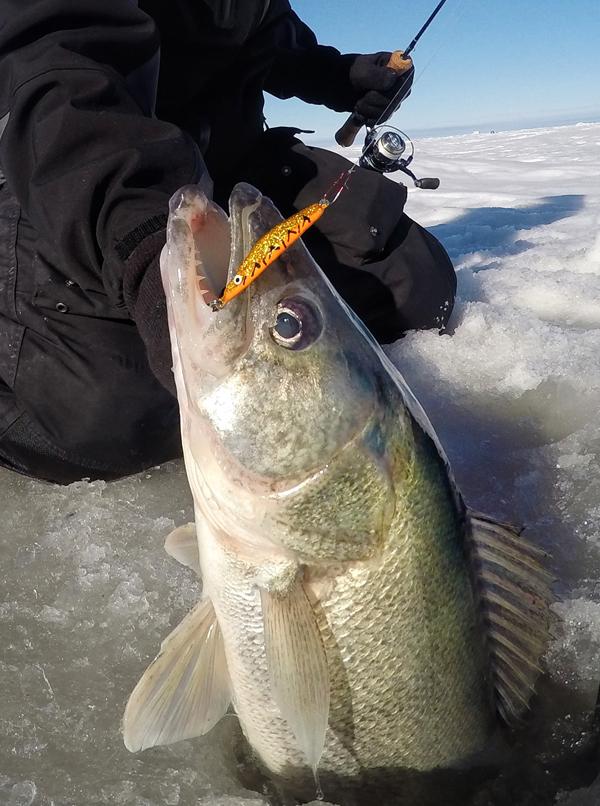 Use BIG baits for BIG crappies.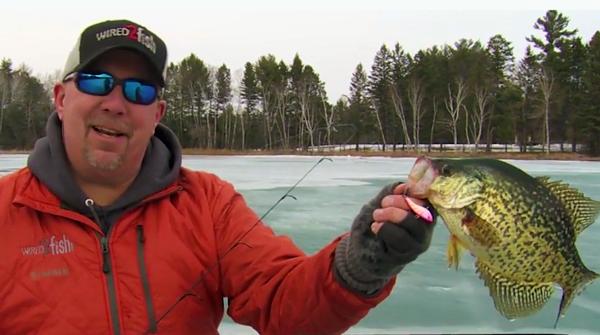 Battered fishing rod gets revenge.
Mille Lacs Lake dino spotted.
Things got a little Jurassic Park-ish at the Women on Ice Mille Lacs event. Photog-magician Hannah Stonehouse Hudson captured part of the madness:
We're getting used to seeing giant-toothy critters brought topside out there, but that's a first. Hope Rikki made it outta there in once piece.