If you're receiving this Target Walleye/Ice email — covering the best of walleye fishing during open water and the best of ice fishing during hard water — for the first time, a friend probably signed you up! Target Walleye/Ice is brought to you by Al and Ron Lindner, Jim Kalkofen and other walleye and ice fishing nuts like you.

Today's Top 5


Rob Henry cracked this golden rock melon on the Bay of Quinte, ON — trolling a Rapala Scatter Rap Tail Dancer (purpledescent) behind an Off Shore Tackle board. No measurements given, but our guess is it's "GoPro inches" lol: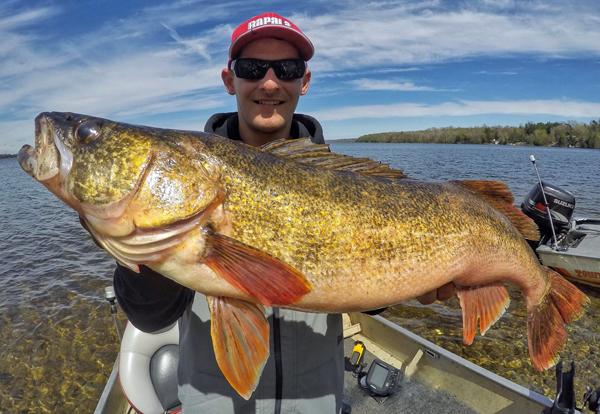 > "I was making a turn and that board was on the outside, speeding up, when the fish hit it. Was a bit wavy, so with the turn speeding the lure up and the board hitting the waves surging, the lure was likely really kicking out to each side."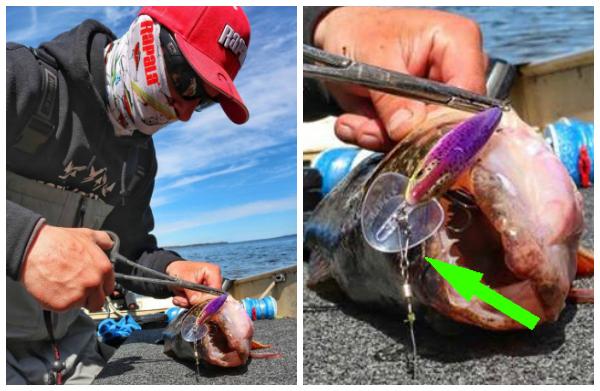 Anyone else notice that super-aggressive snap? Word is it's a beefy Mustad swivel for Quinte-sized walleyes.

More lizards of the week.
Nick L. and Jordan M. recently cracked-and-released this pair of rock melons. They caught 'em trolling Rapala Down Deep Husky Jerks (glass purple perch) in 15-20′ at 1.3-2.0 mph: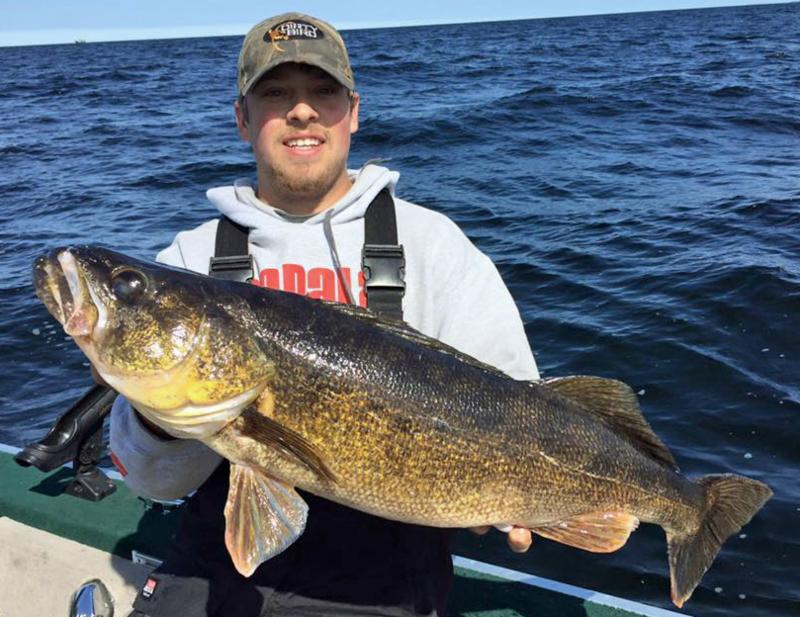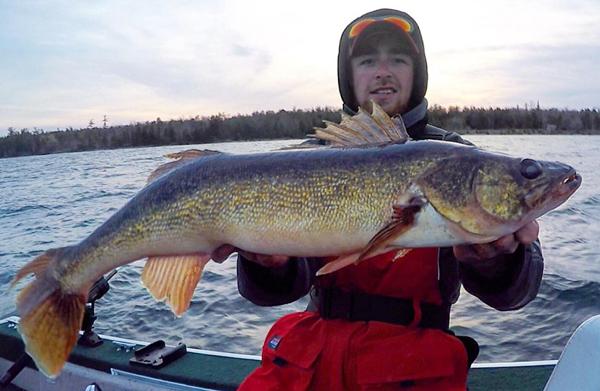 This 28.5″ Devils Lake shore lizzy munched a leech floated below a slip bobber. Little dude released it so you can catch her this weekend: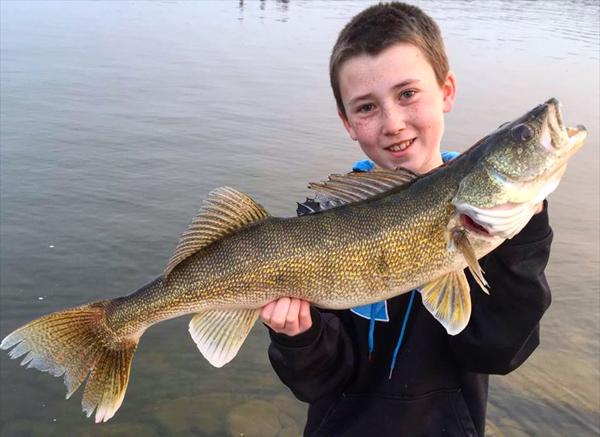 Eddie White with his PB Tongue River (MO) walleye. Caught (and released) while bottom-bouncing a half crawler on a Mack's Slow Death Rig in 8′: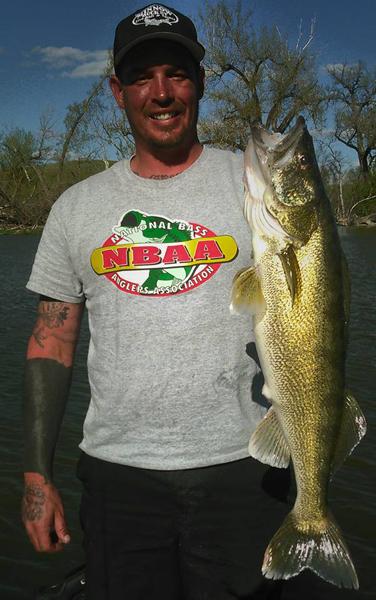 Sneaking out for a moonlight walleye mission and dropping lines at the crack of midnight is an opener tradition for many. Here's what you want to look for if you've never done it, full article here:
> Clear water: Clearer the better. A lake where you can see bottom in 6′, preferably 10. If you're on tea-stained water, it's probably best to go elsewhere.
> Hard bottom: Sand, gravel, cobble, maybe bigger rocks, but not huge boulders that can mess up your lure. Sand is the simplest because you can bang your lure into the bottom — to check your depth — without risk of snags.
> Main-lake flats : Gradual dropoffs are much easier to work at night. These 3-7′ areas often are fishless during the day, but when it's dark, walleye charge these shallows to feed. By "main-lake" we mean not protected bays. Not far away, there should be at least 20′ depths.
> Troll slowly: Cover water, but start out slow in the cold water. Just fast enough to feel the steady vibrations from your shallow runner — likely 1 mph or less.
Frequently jerk the rod and set the hook on anything that feels different.

And the bug-hatch round goes to the windshield guys: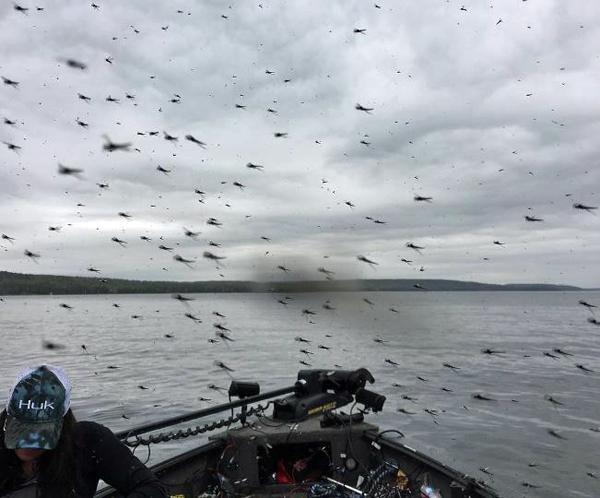 In case you're wondering, that's why tiller guys never smile: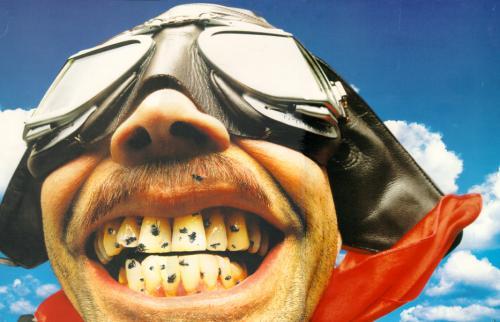 lol

The only people who call fishing a "hobby" don't fish! Rapala just released this video called "The Search" that perfectly sums up why we do what we do. For sure worth a watch: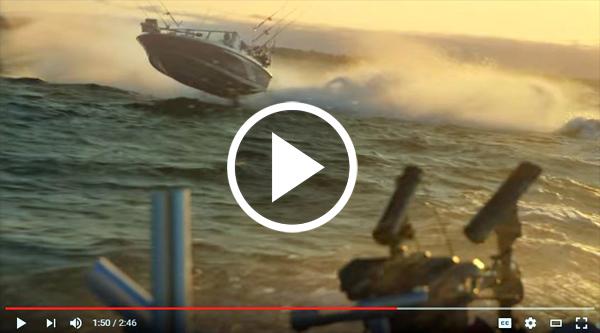 News
1. MN: Elderly man passes away in boat.
Went out doing what he loved. RIP fishing brother.
2. Bro's favorite opener technique.
He's been doing it for years: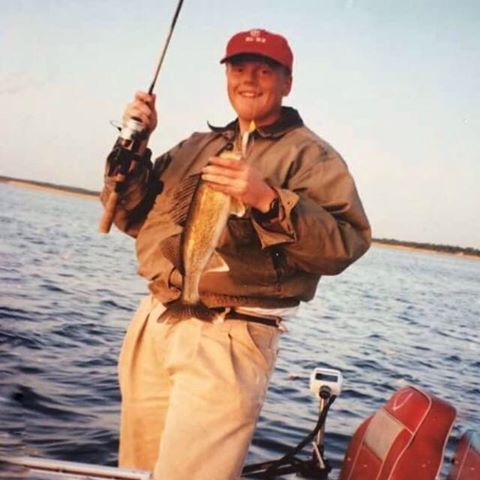 3. ND: Walleye tagging study continues on Oahe.
4. MN: Fisher's Club in Avon voted best walleye dinner.
Always thought it was cooked up right in Al's kitchen…or on a shore somewhere….
5. MI: 44 straight hours of Marbleye Classic.
St. Clair River, top prize is $500 — more proof we do this because we love it!
6. Leadcore-to-leader knot (video).
Easier than you think.
7. More info on Toyota Bonus Bucks.
Reminder: The only national tow-vehicle program that pays you to fish. Just be the highest-finishing eligible Bonus Bucks participant in your tournament to win.
8. 'Fish handling disease' is a thing?!
And your buddies think "bass thumb" is bad. #Antibiotics
9. Is Facebook censoring outdoor industry news?
Better not be, or we'll have to sick Ron on 'em lol.
10. MN: Where the pros go for the walleye opener.
Good luck tomorrow (or at midnight for you diehards).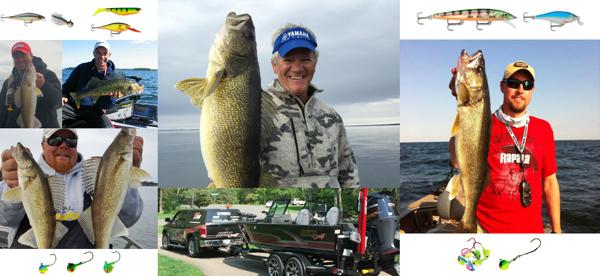 Fishing Reports
1. MN: Lake of the Woods.
> The fishing forecast is positive. With a healthy population of walleyes and saugers, anglers should experience great success. Most walleye fishermen this weekend will be using a jig and minnow in this cold water, though some will be trying out crankbaits and snelled spinners with live bait.
Check out the latest video from the shores of the Rainy River previewing the fishing opener. Even some hot tips on jig colors and how to hook a minnow for higher hookups.
> You don't need a boat to catch walleyes on Devils — fishing from shore has been great. A slip bobber and bare hook with a leech set at 6-7′ down is all it takes most days. Look for a rock/gravel/sand mix with wind blowing in or across. Current is always good.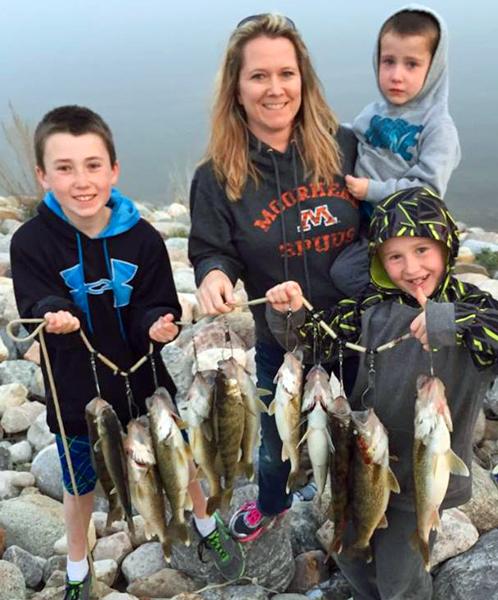 > Fish the points with the most wind blowing into them drifting a Kenkatch Jig/minnow, live bait rig or slip bobber to locate hungry walleyes on the prowl. Some of these main lake points include: Pine Point, Ottertail, Duck 1 & 2, Star, Hardwoods, Oak, and Stony Point.
Great places to catch 'em
Sign up another walleye-head!
If you're forwarding Target Walleye/Ice to a friend who loves to walleye-fish or want your fishing buddies to get these emails, just
send us
their email addresses and we'll take care of it! (We won't sell the addresses, use them for spam, etc.)


Ted Takasaki: Glacial Lakes SD walleyes.
> "You really can't fish too shallow during May. Right now you've still got post-spawn females and smaller males in 1-10′."
> "Right now is a great time to pitch cranks over the tops of emerging weeds, which you can't do during the summer. Ideally, you're looking for areas where you've got 2-3′ above the weeds."
> "I'm almost a believer that if it's too windy the weeds are moving around too much and it spooks the walleyes out of there, so I want to find a weedbed that's semi-protected."
> "The best areas are those where you've got weeds that come right up to a point. For example, you might have a big inside bay that extends into the main lake and all of sudden you've got a point sticking out. Find weeds along the edge of that point and a lot of times that's walleye city."

Quote of the Day
…on opening day you might catch a limit of walleyes or you might not. But for sure, you'll feel better for trying.
– The always in our corner Dennis Anderson of the Minneapolis Star Tribune stating a 100% fact. True every darn day, in fact.
Stuff you NEED to know about!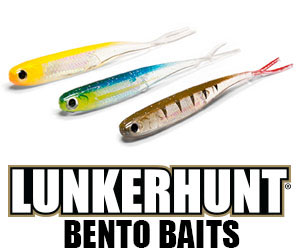 About Target Walleye
Target Walleye/Ice
brings you the BEST walleye and ice fishing news, pics, tips and events year-round, and is brought to you by Al & Ron Lindner, Jim Kalkofen and other walleye nuts like you!

TargetWalleye.com | Rapala.com | IceForce.com