Welcome to Target Walleye! Target Walleye is a daily-ish roundup of the best stuff in the walleye world – collected by folks like the Lindners, Jim Kalkofen and a few other walleye nuts, and delivered directly to you. Enjoy!!
Today's Top 5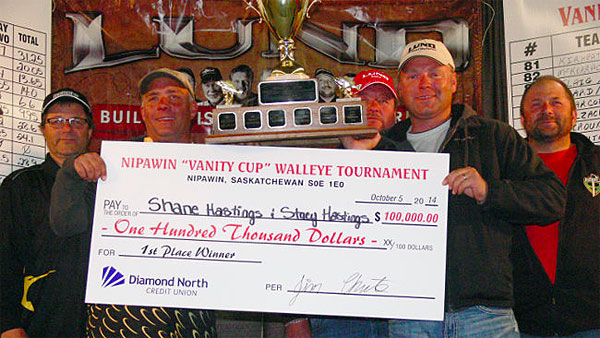 Brothers Shane and Stacy Hastings, 2014 Nipawin (SK) Vanity Cup champs, 34.15 lbs, 10 fish over Oct. 4-5. With contingencies, they won $137,000!!!!
> The Hastings were among 37 teams who competed in the catch and release tournament, with participants traveling from across Canada, including Saskatchewan, Alberta and as far the United States.
> Shane: "2014 has been a dream year – my brother won the Angler Young Angler International tournament for Saskatchewan, we won team of the year for the Saskatchewan White Trail and then this. It's been unbelievable."

What bait did Gary Parsons and Keith Kavajecz use to win at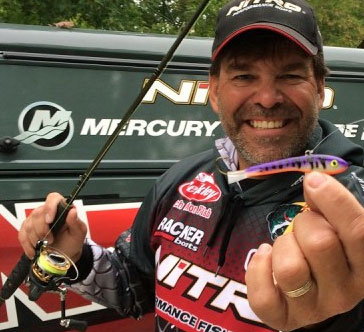 Bays de Noc last month? Some were saying it was the Rapala Jigging Rap, but nope, it was the Moonshine Shiver Minnow:
> "We've all looked at baits that are about the same size and look similar, but it is always about the action, action, action," Parsons said. "The right action catches fish…."
> The Shiver Minnow "darts up and away, then rolls over as it comes back down. That was really the key. We tried quite a few variations and we threw some Jigging Raps, too…but they weren't even close to this Moonshine bait in producing hits." [Surely he means in that tournament!]
> Not surprisingly, Parsons and Kavajecz have joined the Moonshine Pro Staff. "Open-water fishermen were using these baits in New York for the last two seasons, but it was hard to get the word out," said Tom Gudwer [of] Moonshine Baits out of Perkins, MI.

Interesting:


4. Forget the console.
Get in the back of the boat!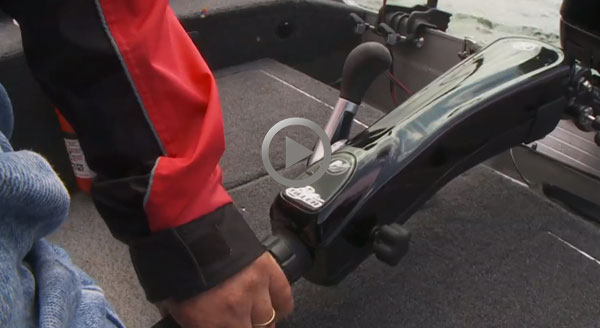 What?? But this is a good sign:
> …a hot and hearty grilled macaroni and cheese sandwich laden with bacon….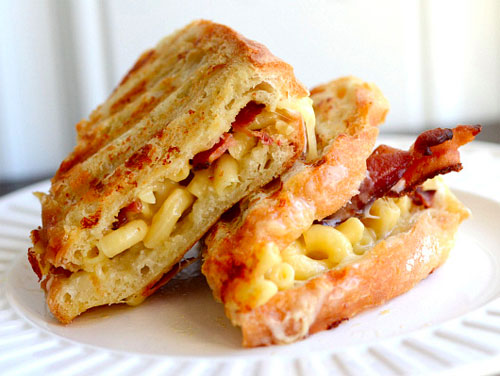 Low cal, but it'll do….
---

News
Fish Huron Ohio Walleye Challenge:
> Tournament Director Steve Carlson of South Shore Marine called off the Saturday angling action because of the weather, and toured Lake Erie on Sunday morning before deciding to pull the plug on the event.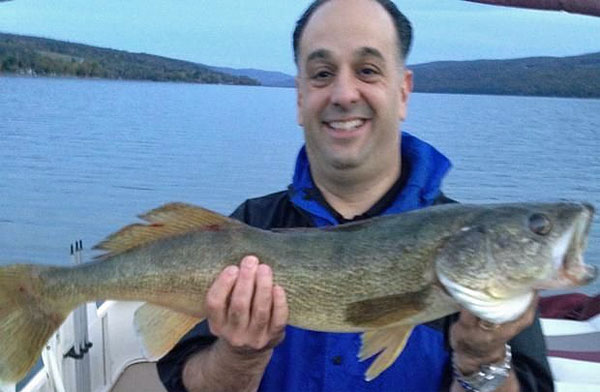 > Battaglia was out on Otisco Lake in a boat fishing for bass and landed a 30″, 11.4-lb walleye. The fish hit a black/blue flakes Senko shortly before 6:30 p.m.
> "The other guys in the boat were going nuts. They couldn't believe how big it was. Both said they have been fishing for walleyes for years and never caught one that big."
> Battaglia said he took care to measure the fish before it was released. "I'm superstitious in that way,. I never exaggerate on how big a fish is. I believe if you do, you won't catch any more big ones."
…caused in part by lower catch limits on Nipissing.
Meanwhile at Oneida:
> Walleye are being taken in 30 to 40 feet of water with stickbaits, blade baits, buck tail jigs tipped with night crawlers and worm harnesses all working.
…under Champlain.
---
Tip of the Day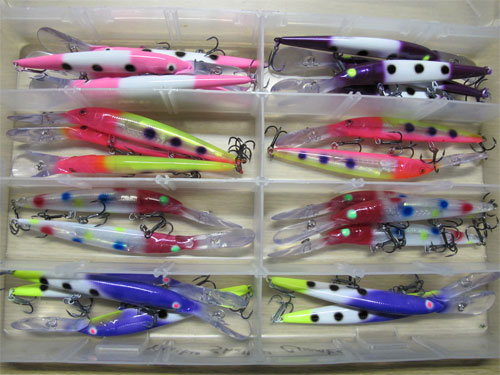 > Although it can be true that big baits equal catching big fish, it still doesn't hurt to pack some of the smaller lures like Rapala's #10 sized Deep Husky Jerks, sometimes they see the smaller tackle as an easier meal. So with that in mind, I take the kitchen sink out with me.
> When it comes to pulling cranks, it is time to break out Church Tackle's TX-22 planer boards. They are perfectly balanced and show every little nibble, and that is before considering the Double Action Flag Kits are installed.
> This year there will be a twist thrown in…dragging shallow #14 Husky Jerks and #11 Scatter Rap Minnows with a 3-way swivel and a 2-oz weight. This will give the fish the option of a bigger bait on one hand, and a livelier option on the other hand.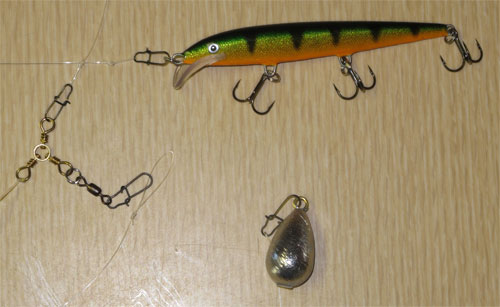 ---
Quote of the Day
I went back and bought everything from the gals I could get my hands on.
– Gary Parsons talking about buying $1,800 worth of Moonshine Shiver Minnows at the local tackle store after he found out they were working at Bays de Noc. #goodcustomer
---
Shot of the Day
Not how we dress for 'eye fishing, but looks good on her though!