If you're receiving this Target Walleye/Ice email — covering the best of walleye fishing during open water and the best of ice fishing during hard water — for the first time, a friend probably signed you up! Target Walleye/Ice is brought to you by Al and Ron Lindner, Jim Kalkofen and other walleye and ice fishing nuts like you.

Today's Top 5

[Editor's note: This was likely NOT a potential world record. The article we quoted was wrong.]
Estimated at 61 lbs [!!! — if so it would have been a world record], 30-inch girth [!!!], caught by Dominic Hoyos of Stillwater, MN: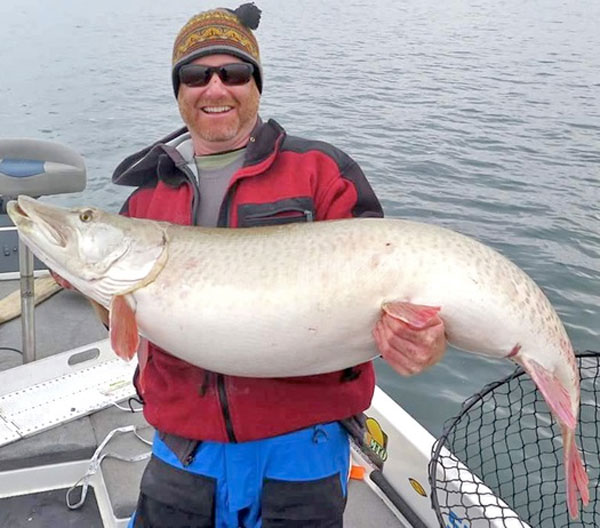 > At a minimum, it is considered the largest fish ever caught on Mille Lacs and is an estimated 7 lbs heavier than the state-record muskie [54 lbs] landed in 1957 on Lake Winnibigoshish. The certified world-record muskie of 58 lbs was caught on MI's Lake Bellaire in October 2013.
No word on the bait used but:
> …dialed into a days-long pattern of trolling in 18 to 20 feet of water away from "community spots"…. They missed on two big fish, so they kept to their plan of following congregations of ciscoes near shallow underwater rock shores where the forage fish had been spawning.
Caught at 12:35 pm the day of a full moon.

Justin B. cranked up some 'eyes on Upper Red Lake in Northern MN…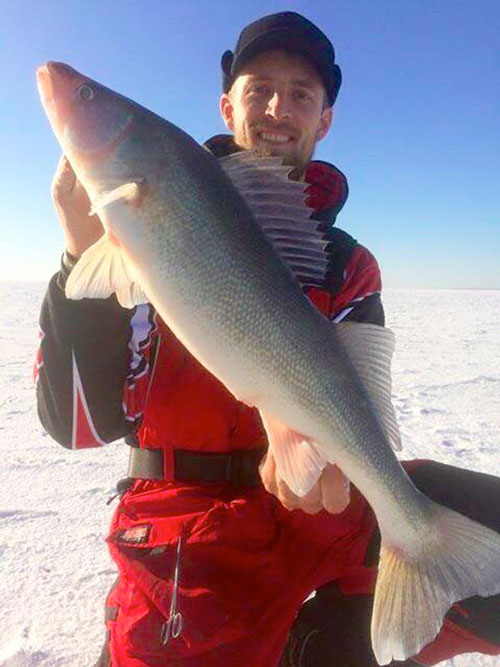 …but it wasn't safe right next door:
> Fishing on 4-5 inches of ice today and nature decided to give us a warning shot. A 1 mile long, 8+ inch wide crack opened up right through the hole I was fishing. Leaving one knee on each side, I had to temporarily leave my Vexilar and gear behind to stay dry.
Yikes! Here's the vid: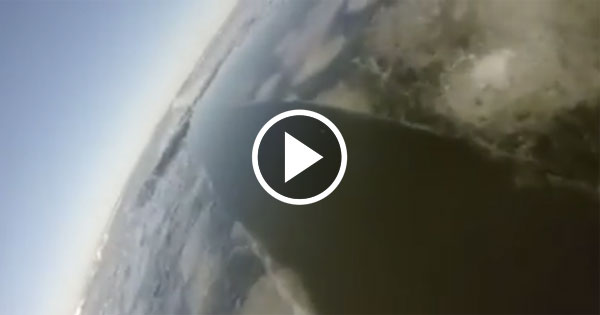 Some resorts are temporarily closing things down because of south winds and warmer temps. Be patient and don't push it! The bite will only get better once things tighten back up and the water clears. And always bring a spud bar: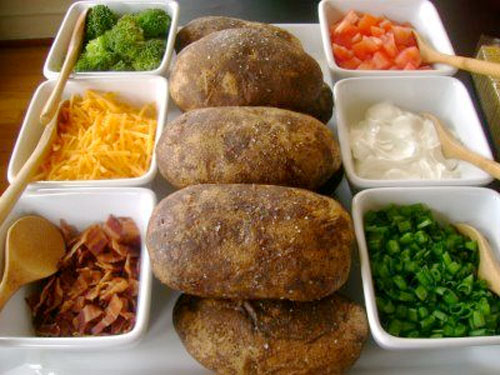 Okay not that kind, this: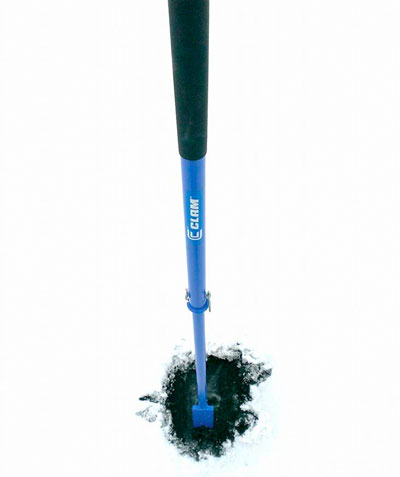 Rob Henry is back, and they just keep getting bigger: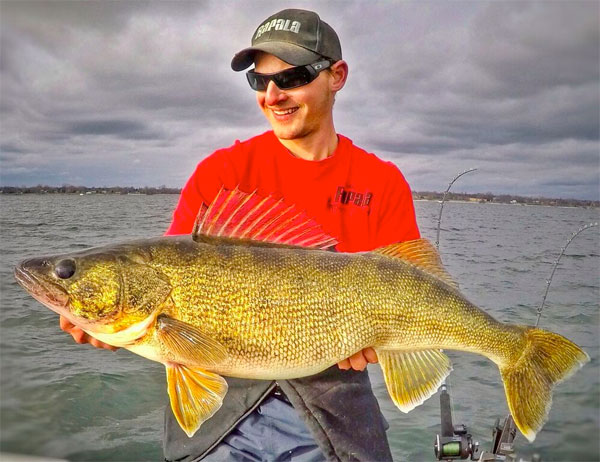 She was 13 lbs on the dot. Caught pulling lead core behind an Off Shore Tackle planer board over 160 FOW — dang!
Weapon of choice was a #11 Rapala Deep Tail Dancer. They'll run 30′ down by themselves, but on 5 colors of lead core they should hit about 40′.
He said: "I've caught them on all colors. It's the action on the lure that does it. The Scatter Rap is unreal too."
> EPA finalized the 2014, 2015 and 2016 Renewable Fuel Standard (RFS) volume obligations on Monday. While the ruling falls short of the worst-case scenario, it still mandates the breaking of the "blend wall" in 2016….
> Due to this ruling, more ethanol, largely in the form of E15, will be required across the country's fuel supply. This remains problematic for boat owners and marine businesses as these higher blends of ethanol will damage engines, present grave safety concerns and void warranties.
Doesn't anyone who works for the EPA fish??


Ice Fishing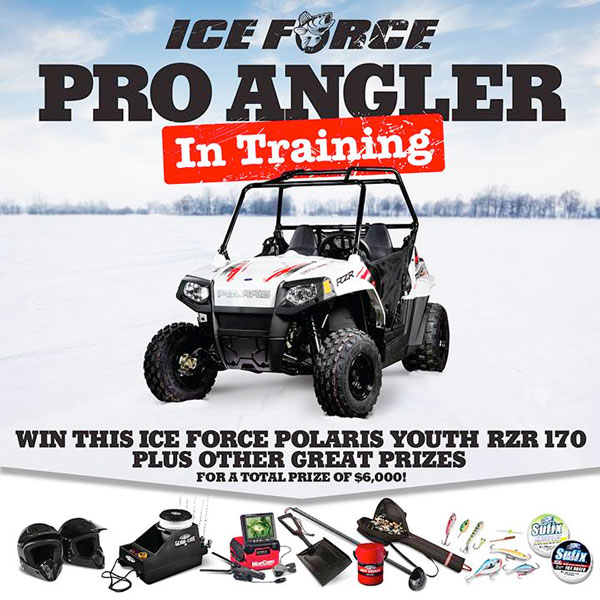 2. Video: Underwater camera action.
Get your juices flowing for first ice with this Aqua-Vu underwater montage: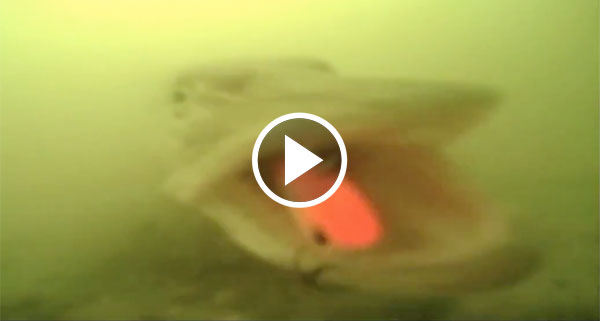 3. Ice line: Mono, fluoro or braid? (video)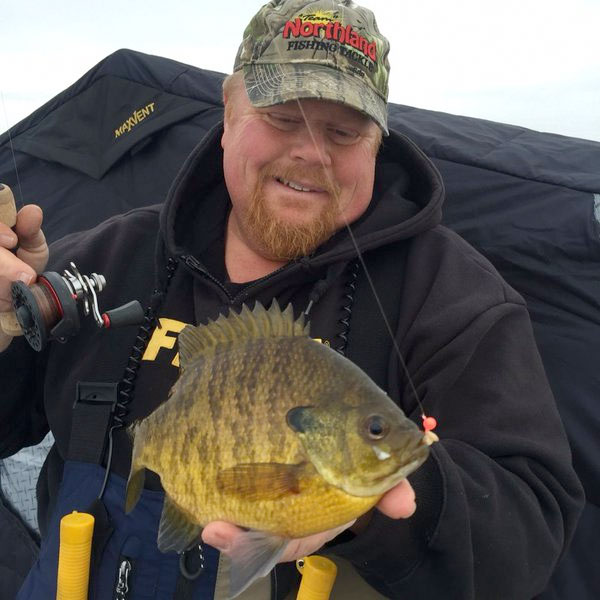 Guess someone's gotta do it!
5. Pinpointing Devils Lake walleyes.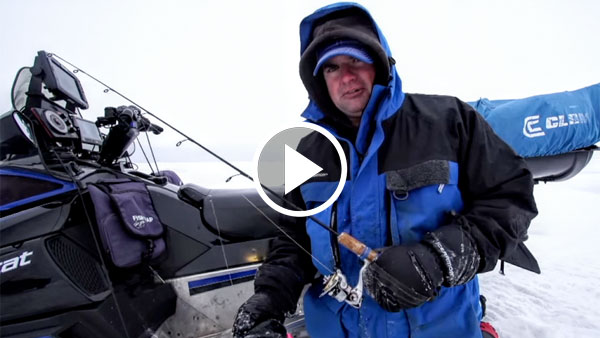 6. ON: Lake Scugog closing for walleye on Jan 1.

News
1. Fish with walleye pro Korey Sprengel.
All proceeds for the auction goes to the Future Fisherman Foundation. List of all auctions here.
2. MT: $20K reward for outing walleye stocker.
3. MB: Boycotts won't hurt walleye market?
4. $20 off new Aqua-Vu Quick Deploy camera reel.
5. Length-to-weight ratio guide.
7. MI: Exotic snail found in Pere Marquette River.
A problem because:
> A single female can result in a colony of 40 million snails in one year. When they get to be that dense, they out-compete some of the native species. And the snails can reproduce asexually — they don't need a male and female for reproduction. #weird
> The snails feed on the same types of algae and other macroinvertebrates that aquatic insects eat. Those insects are eaten by small fish that are in turn eaten by Michigan's important, larger game fish.
#uhoh
8. ON: Brothers rescue/take selfie with eagle.
Love it: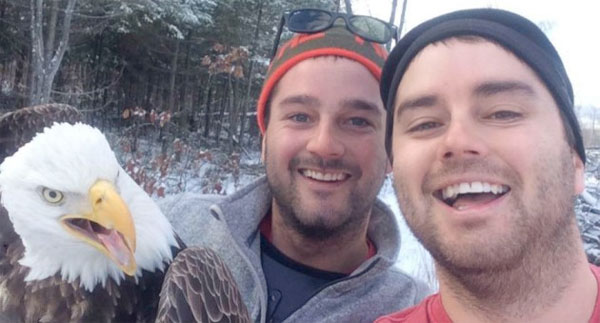 Couple guys you know recently did this with a bass: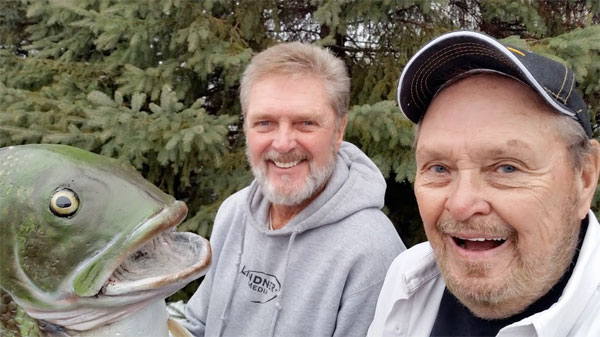 Coincidence? lol
Events

Fishing Reports
> "I've heard rumors that there is a layer of ice on the main lake and you can't get past the Gap in a boat, but I have not had that confirmed. In Four Mile Bay we are still limited to a bit of shore ice and ice around our docks."
> Much of Devils Lake is now iced over. Finding anywhere from 4 to 6 inches in some of the protected back bays. Lots of really stained water from the hard blow right before freeze up. Gonna have to keep looking to find some cleaner water that also has good ice.
Jason Rylander:
> Smaller lakes have been locked up a few days, and I'm hearing reports of ice from 2-5 inches depending on location. Lake Bemidji just iced up Friday night, but my uneducated guess is it might be sometime before that has walkable ice. We've got lows forecast in the mid-20s and daytime highs of mid-30s — the lakes will be making ice but every so slowly.
> I went to a small shallow lake last night and fished on 3-4 inches. A portion of that lake had about 2 inches, and that's not enough for me to feel comfor on anymore.

---
Sign up another ice-head!
If you're forwarding Target Walleye/Ice to a friend who loves to ice- and/or walleye-fish or want your fishing buddies to get these emails, just
send us
their email addresses and we'll take care of it! (We won't sell the addresses, use them for spam, etc.)
---

When mono is better than braid.
> Using 1/8-oz jigs, he and one angler using mono were up 9 to 0 over the third angler (a really good "stick") using braid. After the score rang up to 12 to 0, the "braid" man pleaded for a mono rod. With that rod in hand, he caught six walleyes in 15 minutes, and became a believer.
> Tom has watched jigs underwater and on camera, and with mono said, "The motion of the jig is more of a slide-drop rather than a quick snap like with braid." He said his observations seem like the jig is flowing up and gliding down as opposed to the rapid up/down action with braid. "It definitely has a different action that walleyes prefer."
> Mono "is my number one choice in about 70 percent of all fishing applications."
---

---
Quote of the Day
Looks like a girl giving you the eye at 20 years old can outweigh a fishing dream.
– Said by a bass fisherman — obviously. Walleye and ice anglers…no way! (lol)
---
Meme of the Day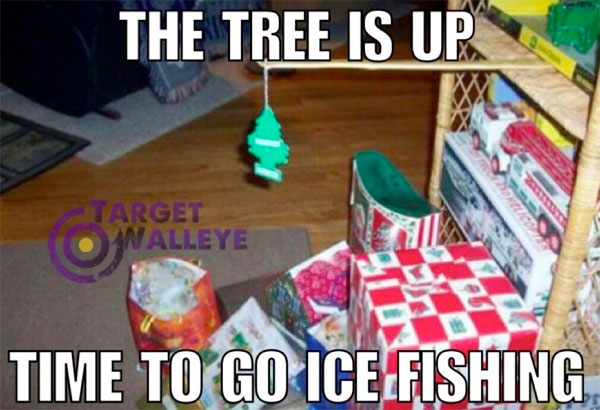 Works for us!
---
---
You ready for ice?
Have you checked this stuff out yet?

---
About Target Walleye
Target Walleye
brings you the BEST walleye and ice fishing news, pics, tips and events year-round, and is brought to you by Al & Ron Lindner, Jim Kalkofen and other walleye nuts like you!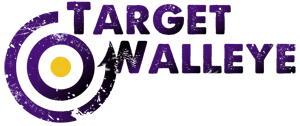 TargetWalleye.com | Rapala.com | IceForce.com