Today's Top 5
Eric Vasko's little dude is only 5 and fish-wise can hang with most adults! Check this broad-shouldered 28″ pig he hooked/landed on his own at Lake of the Woods: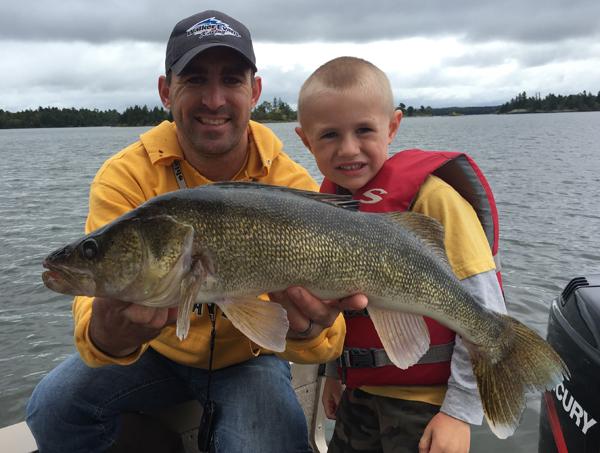 Josh McFaddin cracked this paunchy Red River MB greenback on a flasher jig tipped with a salted minnow. McFads said they were being a little fussy that day, so the more natural the better. Barely moving his bait in the 12-14′ range got the job done: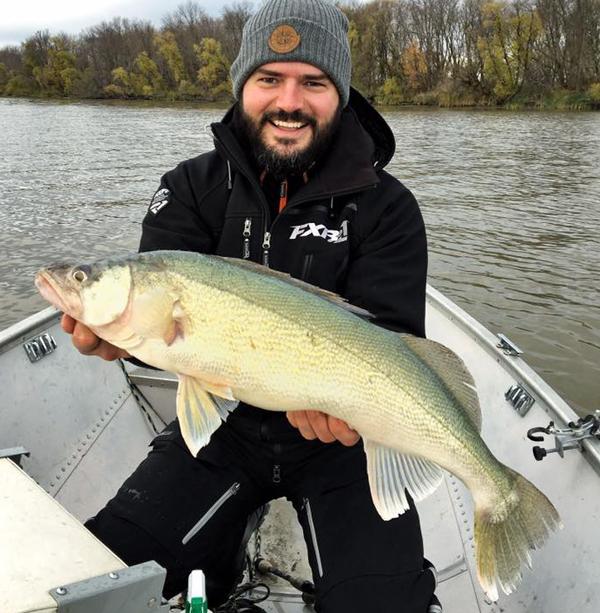 Hays Baldwin stuck his new PB, a 31″ Gull Lake fall-eye that just couldn't say no to a big creek chub: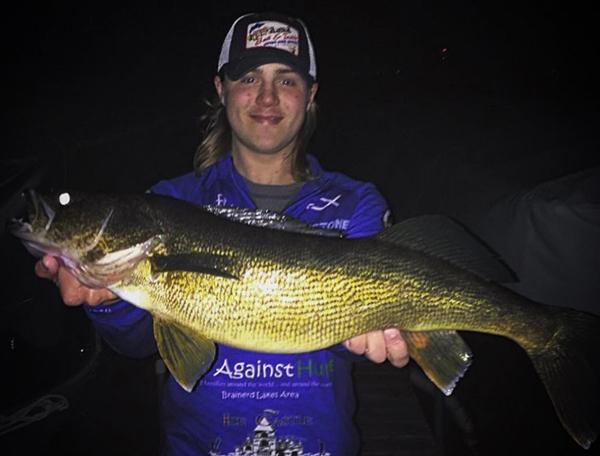 #GullLakeBlessing
It's almost time to bust out the short sticks!! If you're in the market for a new panfish rod, know that there's no single perfect rod for ALL applications. Chris Granrud of Rainydaze Guide Service explains some important differences between rods designed for finesse plastics vs jigging spoons: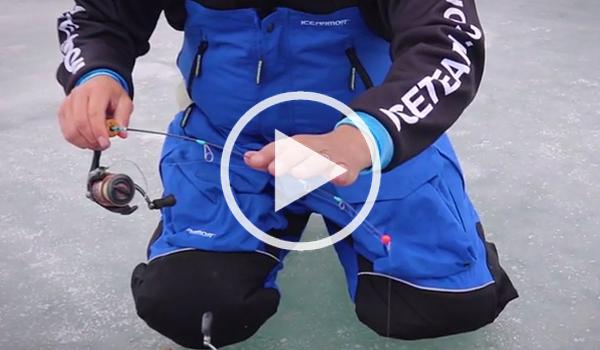 Great info Chris. Does anyone remember when these were the deal: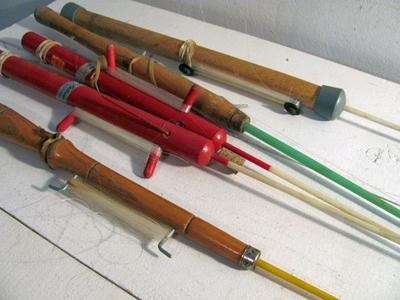 If you haven't seen it yet, the Swivel-Head Jig is a free-swinging lead-head jig that gives your bait a ton of action. It comes out of the package with a slow-death-style hook — which is great sometimes, but not always the best hook for every situation. Here's how to tweak it to work with any type of bait/plastics you're using:
She's a brisk one for the Uncut Angling crew up der in Manitoba, eh. Here's a pair of his and hers (male and female) tiger trout they nabbed the last couple days: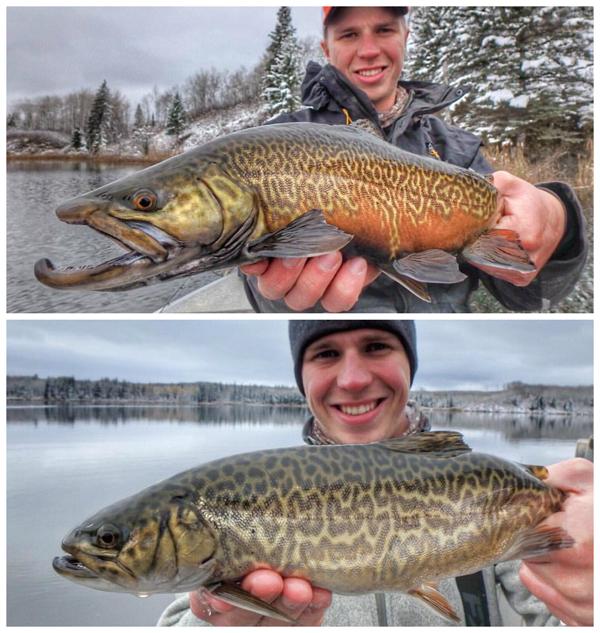 Tigers are brookie-brownie hybrids. Hey Aaron, where's yours? Actually your arms are probably still sore from sight-fishing 'em through the ice: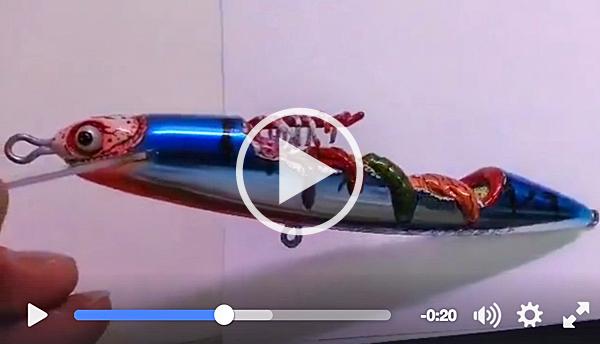 If it caught giant zombie-like walleyes — of course!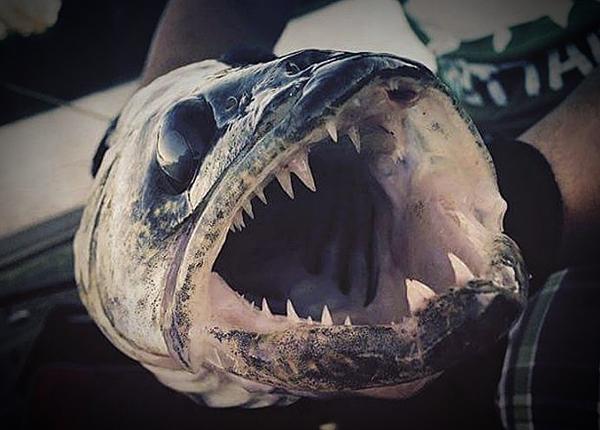 Sign up another fish-head!
Tip of the Day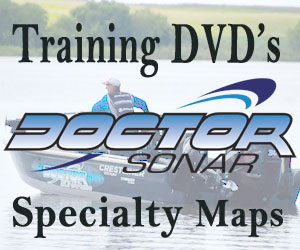 About Target Walleye