Today's Top 4

That's a good way to set up a buddy: Here — catch!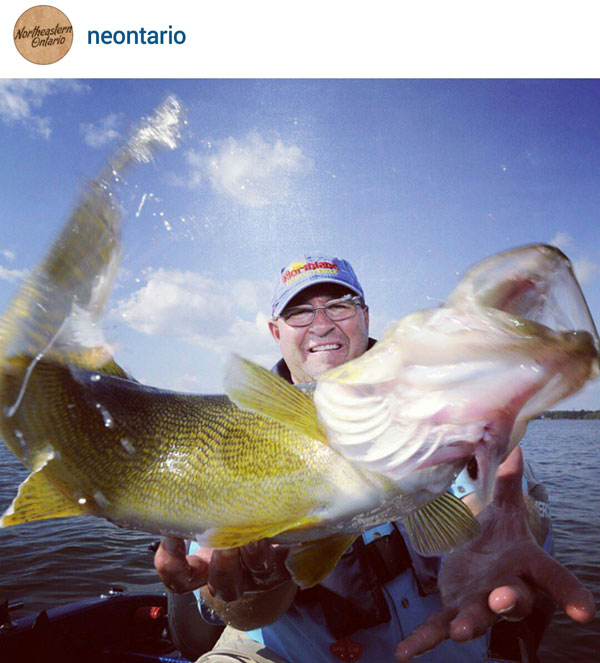 A mild-ish winter with almost no snow rare in ND, but that's what happened around Devils lake this winter, and…
> Estimating ice-out will occur the first 10 days of April, guide Jason Feldner said the last time this occurred 3 years ago, he experienced a fantastic pre-spawn bite. "We pitched jigs and minnows or jigs with plastic wherever there were rocks. We loaded the boat day after day."
> Some of those areas were roadbeds, gravel shorelines or the tops of humps. "Most of the Highway 19 and 281 shorelines are gravel. Use a hi-vis line to detect when the jig touches bottom or a fish snatches it."
> Guide Mark Bry: "With little run-off, many walleyes will spawn on the main lake. The minimal current coming in will not draw them in masses upstream."
> He always checks the back bays that extend long distances from the main lake. With mud bottoms, they heat rapidly and water temps will play into fish locations because warmer water attracts the food walleyes love to eat.
> "Wind produces current areas under bridges and are always good bets at ice-out," he said. He fishes jigs with Gulp! Alive and Berkley Ripple Shads, or small Shad Raps, Countdowns and Flicker Shads. "Make long casts and pause, jerk and twitch jigs or cranks to produce the most bites."
Go to
devilslakend.com
for up-to-date news about lake conditions, fishing reports, lodging, family activities and to contact fishing guides, or call 701-662-4903.
Very tempting, especially with fish like this being caught there:
Might be the first ever catfish (bullhead) imitator blade bait: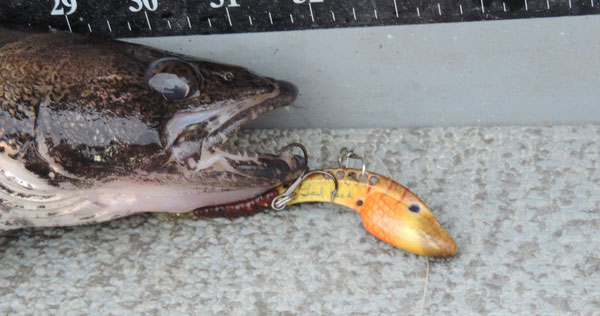 > …walleyes' pure hatred of a little bullhead called the willocat. Willocats are hands-down the best walleye bait on the Mississippi where I work full-time as a guide. Two factors keep them from being the perfect bait.
> At about $2 per willocat these little bullheads are extremely expensive bait…the second sting comes from those little horns on the top and both sides of the willocat. Toxins from these horns are amazing.
> Perpetual whining convinced the Blanchars to come out with a willocat pattern Echotail.
> Most of my blade baiting on the Mississippi is a vertical presentation, often in deeper water and/or heavier current. The half-ounce Echotail was the ideal bait profile, but more weight was needed to stay vertical in front of fish. It took considerable tweaking, but the Blanchars finally perfected a mold to create 3/4-oz baits on a half-ounce bait profile.

You know you want/need this.
---

---


News

Events
---

---
'Eye Candy
'Nuff said: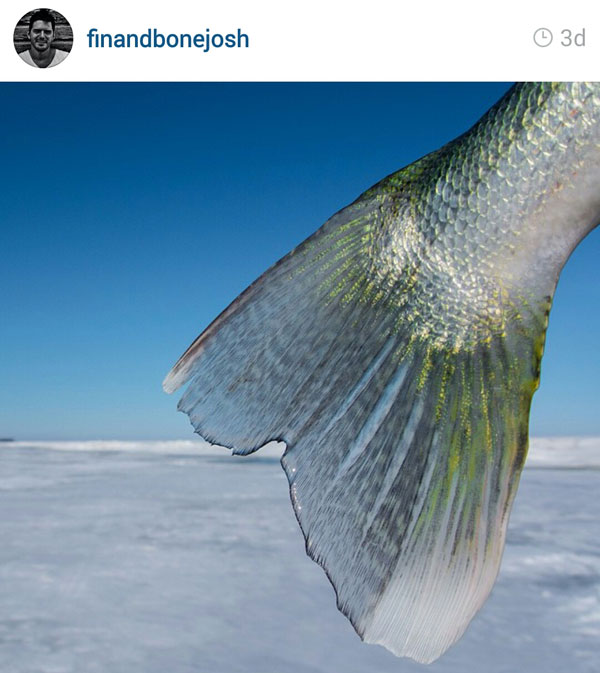 ---
Tip of the Day
Storing ice electronics for the summer.
Short, sweet, important — from The Technological angler:
> Remove the batteries from your Humminbird units and give them a full charge before they hit the shelf for the summer.
> Store those batteries in your basement and top off their charge in July. They will be ready to go once first ice arrives.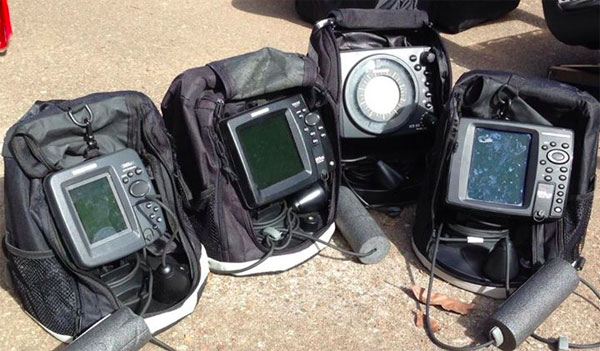 ---

---
Quote of the Day
We have some people that catch them and didn't know what it was, so they assumed they couldn't keep it and throw it back.
– Mississippi biologist talking about walleye, in the above-linked article about the southern walleye strain.
Definitely throw 'em back — they taste terrible. Or better yet, send them up here and we'll take care of 'em for ya!
---
Shot of the Day
Looks like someone likes PKs….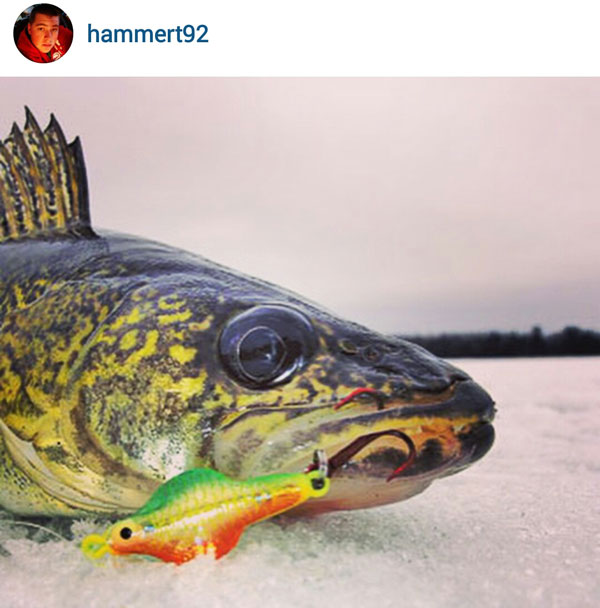 ---
Gotta check this stuff out!

---
About Target Walleye
Target Walleye
is brought to you by Al & Ron Lindner, Jim Kalkofen and other walleye nuts like you!
---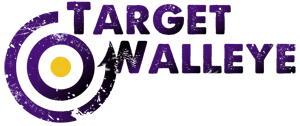 TargetWalleye.com | Rapala.com | IceForce.com