If you're receiving this Target Walleye/Ice email — covering the best of walleye fishing during open water and the best of ice fishing during hard water — for the first time, a friend probably signed you up! Target Walleye/Ice is brought to you by Al and Ron Lindner, Jim Kalkofen and other walleye and ice fishing nuts like you.

Today's Top 5


Dougherty/Stier win by 20 lbs!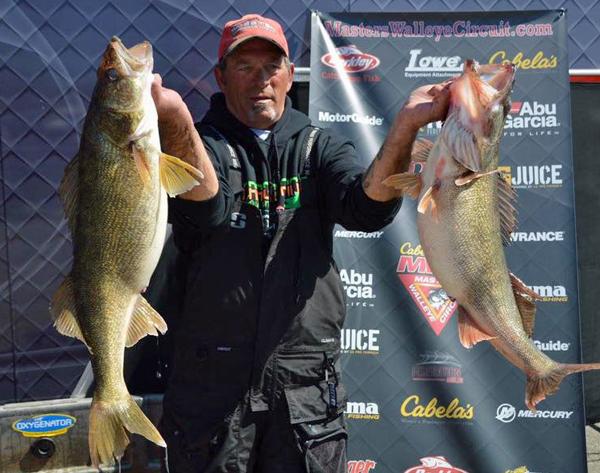 This weekend Mitch Dougherty (pictured) and Dan Stier crushed the Cabela's MWC event on the Detroit River. They weighed 10 lizzies for 85-13 and won by nearly 20 lbs! Put $20K in their pockets too. Now they're MI state walleye champs and have a berth in the 2017 NTC. Pattern details:
> Mitch: "After trying the river during practice, we focused on 38′ in Lake Erie during competition — fishing specific areas that had been holding pre-spawn fish.
> "The fish were suspended anywhere from 6′ to 18′ beneath the surface depending on light conditions and boat traffic [one of the busiest waterways in the world].
> "Trolling diving crankbaits at varying speeds — including stalling the baits with S-turns — was key to triggering strikes. Our #1 crankbait was a 5/8-oz Deep Walleye Bandit in the color humble bee.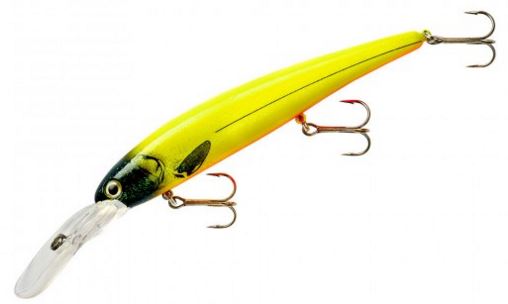 David popped her at 3 am (priorities!) on a UV-colored Storm Thunderstick: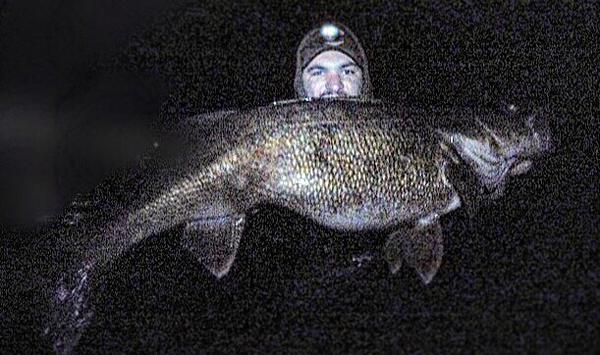 Think we see bigfoot in the background…lol

Tommy "breaks the mold" Skarlis shows how to quickly change out a tattle-flag-rigged planer board for heavier cranks: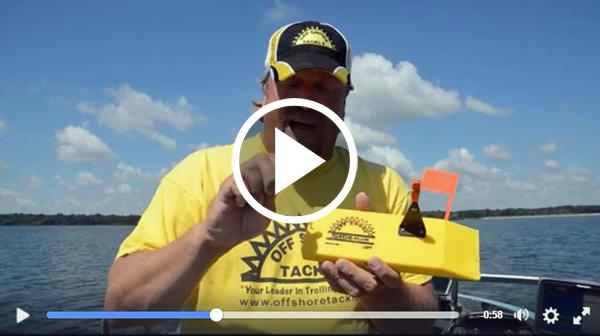 Chasing walleyes from shore.
You don't always need a boat to catch walleyes. Here's how Jason Mitchell does it on Devils Lake: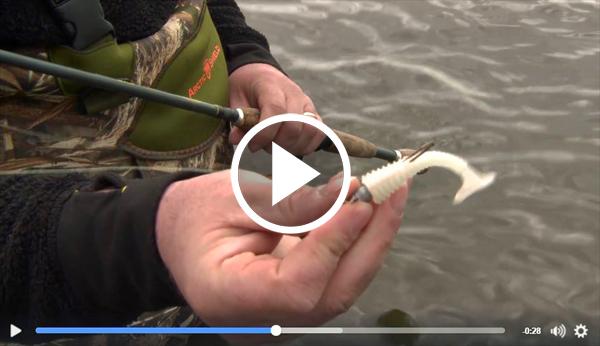 #noboatneeded

How fishing makes you a better person.
Many studies and lots of research by the Mayo Clinic, World Health Organization and other pointy headed medical research groups found the following:
Fishing can keep you physically fit.
Fish are an excellent source of nutrition.
Eating fish could help you live longer. [Pretty sure eating anything will help you live longer…]
Fishing may reduce stress [not if you're in the boat with Ron lol].
The sport may decrease symptoms of PTSD.
Helps you to unplug. [Ever heard of Humminbrd??]
#geniuses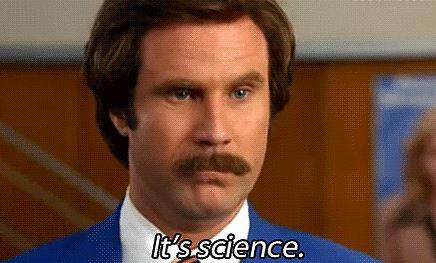 News
1. MN: 2 thrown from boat on Rice Lake.
Seriously injured from the "circle of death," but expected to recover. Always wear a life jacket and use the kill switch when running the big unit!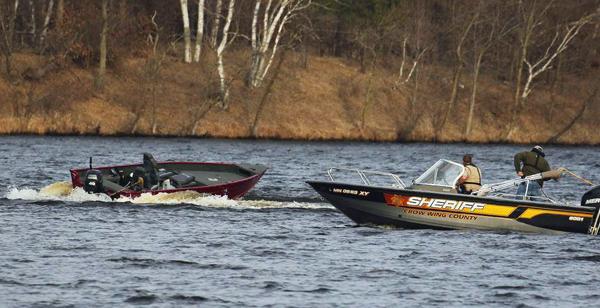 2. MN: DNR beefs up Mille Lacs stocking.
The DNR netted 300 eggers and plans to raise 5-10 million fry which will be marked and put back in the lake to help them check the ratio of hatchery vs naturally reproduced fish.
All lakes have boom and bust cycles, but social media blows things out of proportion — it gets people pointing fingers when those fingers should be holding a fishing rod instead.
3. ND: New AIM Weekend Walleye Series for NoDak.
26 million eggs stripped so far. #WalleyesForDays
5. NH: Walleye stocking rejected for Moore Rez.
> "The idea was scrapped over a concern that the walleye — which typically eat other fish — might hurt the trout population."
We don't see the problem? lol
6. ND: Disabled-accessible piers on Devils Lake.
First of 3 (#stout) — wish other lakes would do the same: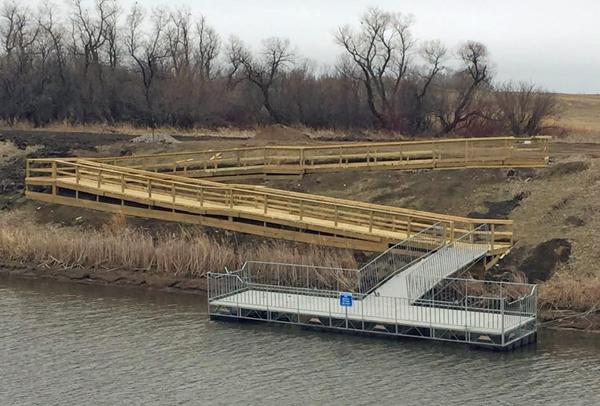 7. Side imaging reveals shallow walleye hot spots (video).
Plus in that vid you get a sneak peek at Al's jig box. #Aggressive
8. LEER Truck Caps offers "Cover Cash" to tourney anglers.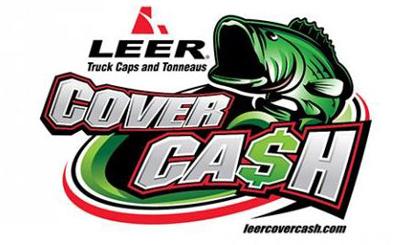 > The LEER "Cover Cash" program provides great cash bonuses to walleye anglers who purchase a LEER truck cap or tonneau cover, and finish high in the standings of a "Cover Cash" qualified tournament.
Always good to snag some extra dough.
9. George Bush Sr. gets world's biggest Rapala.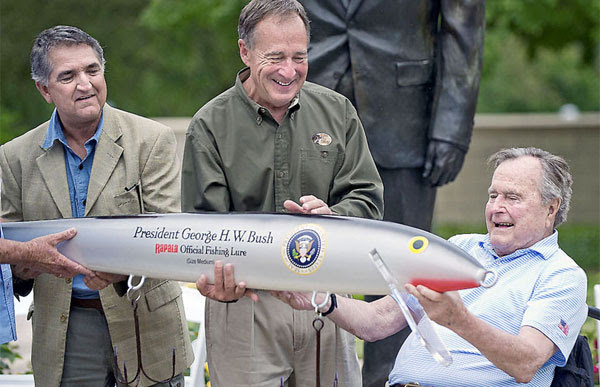 Can you tell who the more serious fisherman is lol: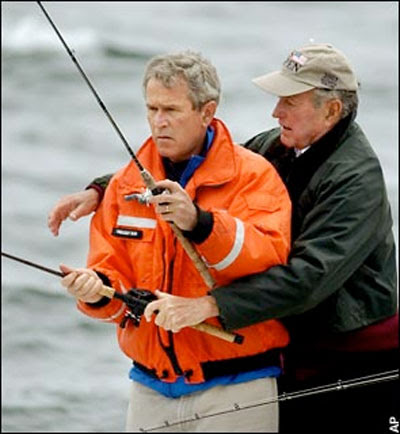 Events
See if they can catch one of 16 specially-tagged walleye — grand prize is $34k.

> "I'm looking for smaller clumps of coontail in 2-6 feet of water, typically areas close to shore. Shallow sandy bays with rocks can also produce," says Kalmerton.
> Muche: "On calm days I'll look for the carp (and walleyes) in the shallow-water coontail clumps. You'll see the fish boiling and the water muddied up pretty good. When it's windy, I'll concentrate on rocky and sandy areas which seem to bring in more baitfish."
> …fishing a Watsit jig, a size 5 Shadling or a Rattlin' Rogue on 6-lb superline with a fluoro leader, making long casts so as not to spook the shallow walleyes.
> But "when the carp aren't really disturbing the bottom — just circling around, with baitfish moving in and out to grab wayward eggs — that's when the cranks really knock 'em dead."
---

---

– Bill Bobber talking about how he and his son won AIM's Fox River event. He wouldn't give us deets on lure selection or location 'cuz he's got another tourney coming up on the Fox soon…don't blame him!
---
Today's 'Eye Candy
8-year-old Van with a 9-lber on Green Bay!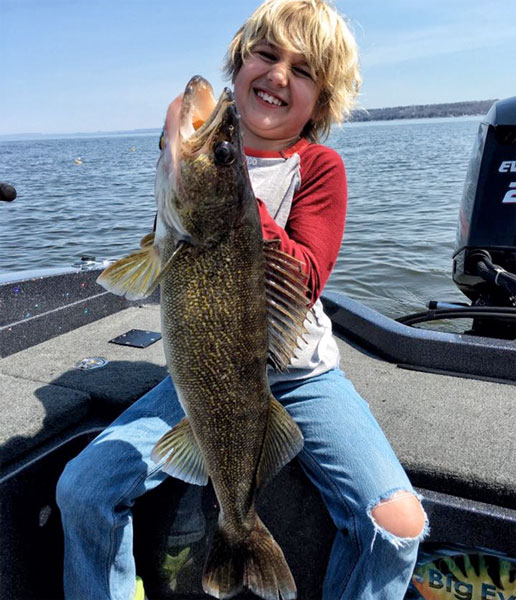 28″ of solid gold fooled by pulling # 7 Berkley Flicker Shads (black/gold) behind Off Shore Tackle boards, recipe by Lonney Goman of Green Bay Trophy Fishing.
---
Great ice stuff!
More great stuff!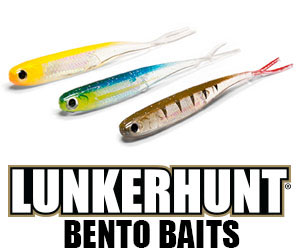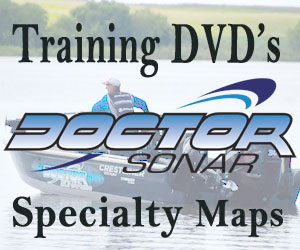 ---
About Target Walleye
Target Walleye/Ice
brings you the BEST walleye and ice fishing news, pics, tips and events year-round, and is brought to you by Al & Ron Lindner, Jim Kalkofen and other walleye nuts like you!

TargetWalleye.com | Rapala.com | IceForce.com