Today's Top 4

Can walleyes be caught with swimbaits?
Meaning the big, trout-looking ones used for largemouth bass? Well, check out this shot of a zander: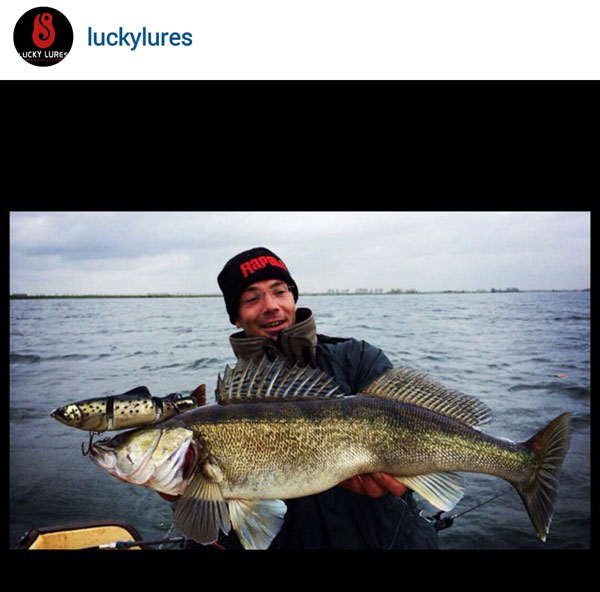 Did you catch the new River Monsters episode? 90 minutes of talking about sea monsters and sharks to finally catch ONE muskie…with bait…on a spinning rod. Should've been doing this instead:
29.75″ from MI:

Niagara River, NY mule:

---

---


News
1. MI: 6 days left to sign up for MWC…
…on St. Clair/Detroit River. Hype is the winning 2-day bag could break 100 lbs.
2. MN: Netting on Vermillion this spring.
Because of falling walleye pops in Mille Lacs:
> The band plans to take up to 2,500 pounds — perhaps 1,000 to 1,500 fish. The harvest would take place under rights reserved by the band in an 1854 treaty. The band also plans to spear a total of 950 pounds of walleyes on five other northeastern Minnesota lakes, four in Cook County and one in St. Louis County.
3. MB: Petition re large mesh nets in Winnipeg.
Sign it!
4. NY tagging/tracking walleye in rivers.
5. Win an i-Pilot Link system.
6. Humminbird's biggest giveaway ever coming.
Make sure to Like their Facebook page to find out what it is!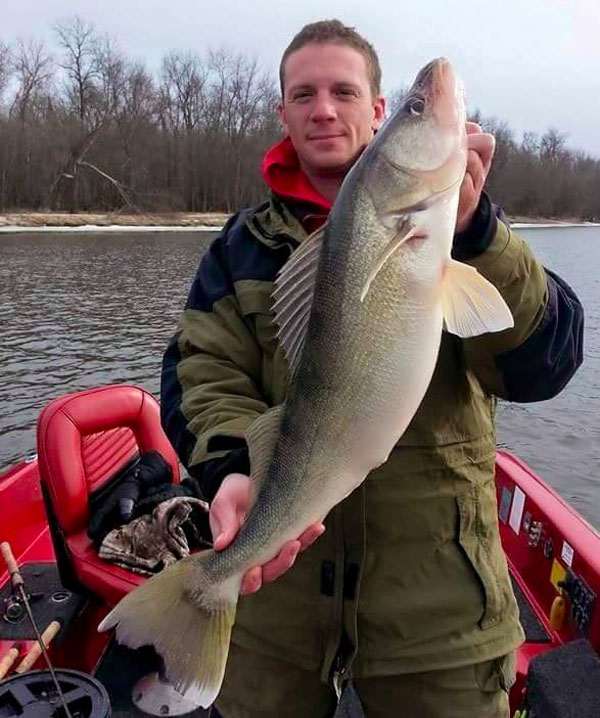 > …open water of the Rainy River. Walleye season on this border water is open through April 14th and then again on May 9th. Sturgeon can be caught through May 15th. Pike season is open all year long.
> The entire Rainy River is open water all the way to the mouth at Four Mile Bay. Frontier, Birchdale, Vidas and Timbermill Park accesses are open to all boats. Wheeler's Point access at the mouth of the Rainy River has 10 feet of shore ice left that will be out soon.
> Fishing has been good. Trophy-sized walleye showing up along with eaters and numbers of sturgeon actively biting. Boats have been anchoring and vertically jigging with minnows or frozen shiners. Bright colors, gold, pink/white, and chartreuse have been best. Shallower in 12-15 feet best. Good bite near International Bridge in Baudette and current seams.
8. IN stocked 10 mil more walleyes in '14.
10. VT: Men okay after truck breaks thru Champlain.
11. When editors don't know fish.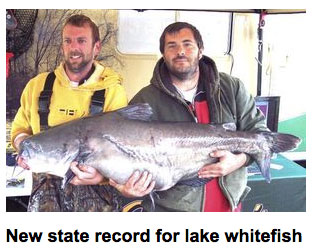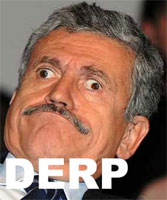 Events
---

---
'Eye Candy
Awesome fish (from here):
---
Tip of the Day
Mark Romanack:
> …he three best speeds for catching trophy walleye are slow, slower and slower yet! In ice cold water walleye will bite, but they are reluctant to chase fast moving food. Trollers after early and late season walleye are going to find that speeds ranging from 0.75 mph to about 1.5 mph produce the most bites.
> Second only to speed, the next concern…is lure action. Crankbaits produce the vast majority of the double-digit walleye caught every year on the Great Lakes. Unfortunately about a thousand different brands, models, sizes and colors of crankbaits are on the market and only a small assortment routinely catch walleye in cold water.
> The short list of proven cold-water crankbaits includes the Rapala Husky Jerk and Down Deep Husky Jerk series, Reef Runner 800 and 600 series baits, the Storm Deep Jr. ThunderStick, Yo-Zuri Deep Diving Crystal Minnow and the Smithwick Perfect 10. All of these lures have a subtle action that is best described as a top-to-bottom rolling action. This action closely imitates a slowly swimming minnow.
> Lure color often matters…but more often the key to success is trolling speed and fishing at the correct depths.
---

---
The presence of walleye makes wheels turn, makes people wander from home, makes money go 'round.
– From an article talking about Erie walleye. This year the walleye catch limit is up a little whole perch is down a little.
---
Hawg Isle Bay ice walleye, caught last week by Quinn Rhoda while pike-ing. 29″, 16″ girth, weighed about 10 but looks bigger: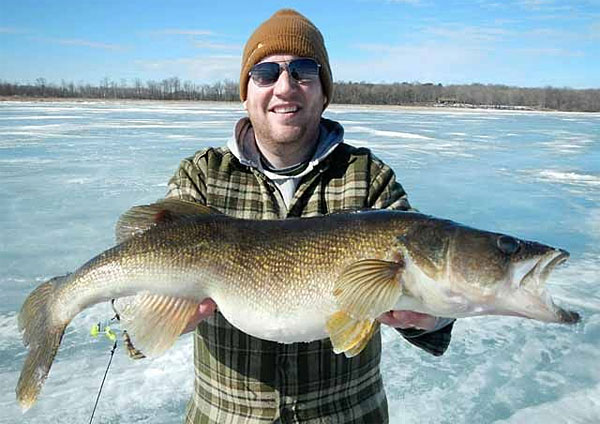 ---
Gotta check this stuff out!

---
About Target Walleye
Target Walleye
is brought to you by Al & Ron Lindner, Jim Kalkofen and other walleye nuts like you!
---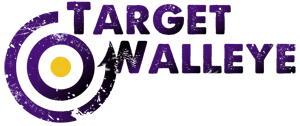 TargetWalleye.com | Rapala.com | IceForce.com