This freak-nasty walligator supposedly went 19.6 lbs and was caught at Cooney Dam, MT. Would've been a new state record if it wasn't released. Working on more details, if it's true…either way it's a PIG: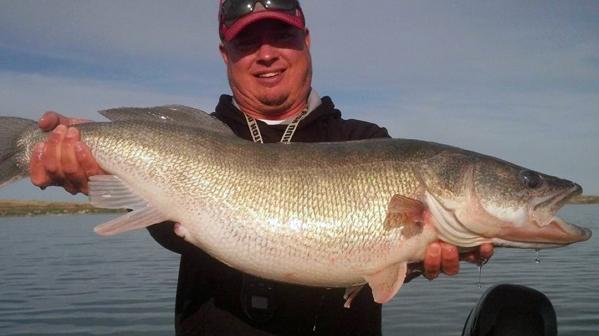 Kris Guane stuck this gold-cheeked sowbelly while running a Northland Tackle Rock-Runner bottom-bouncer and spinner-rig in 32′: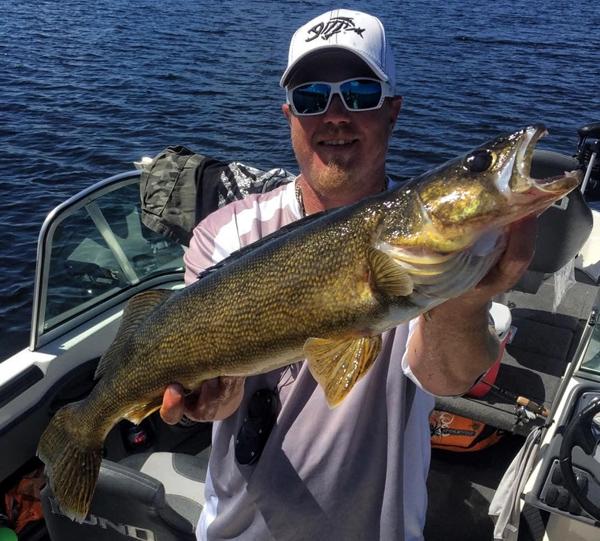 Brady Kampsula's 29.5″ MN rock moose ate a #7 Rapala Shad Rap in the color hot pink clown: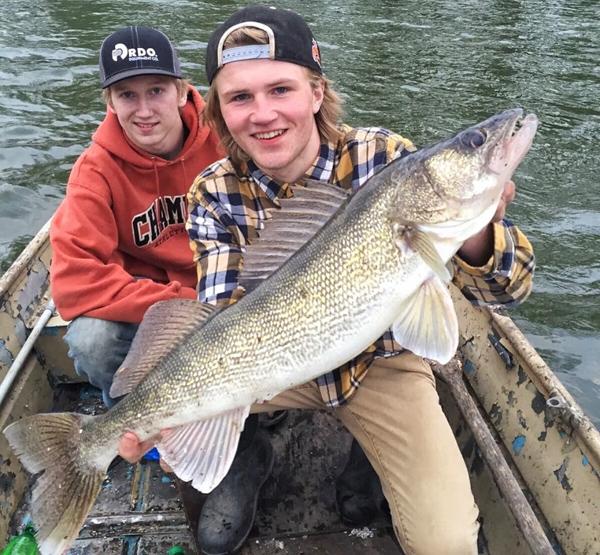 We hadn't heard of that color either, so had to ask him. Turns out it's an exclusive color you can only get here:
Drew Christenson cracked this bulbous worm disposal while fishing with Captain Jim Hanley on Lake Erie. Caught it pulling a crawler harness over the tops of weeds in 12′ on an Off Shore Tackle Mini Board: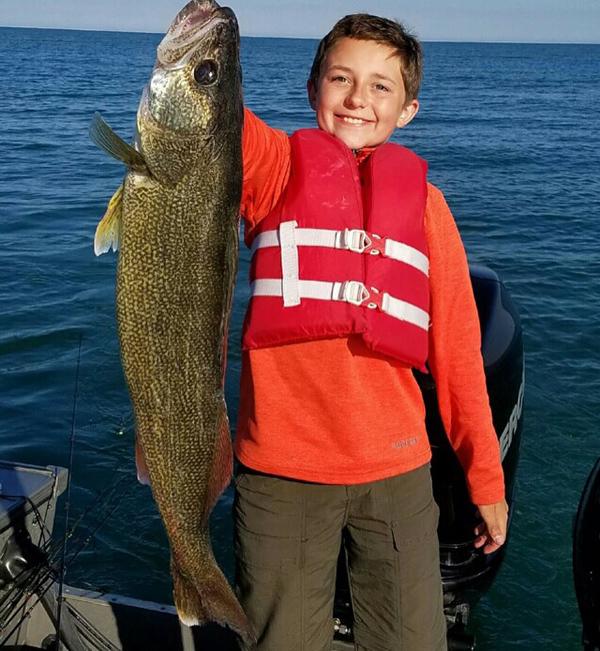 It's simple — you'll catch more fish! Plus if Fishing 411 TV host Mark Romanack uses 'em, you'll for sure want to add 'em to your arsenal. Read the full article here, few excerpts below: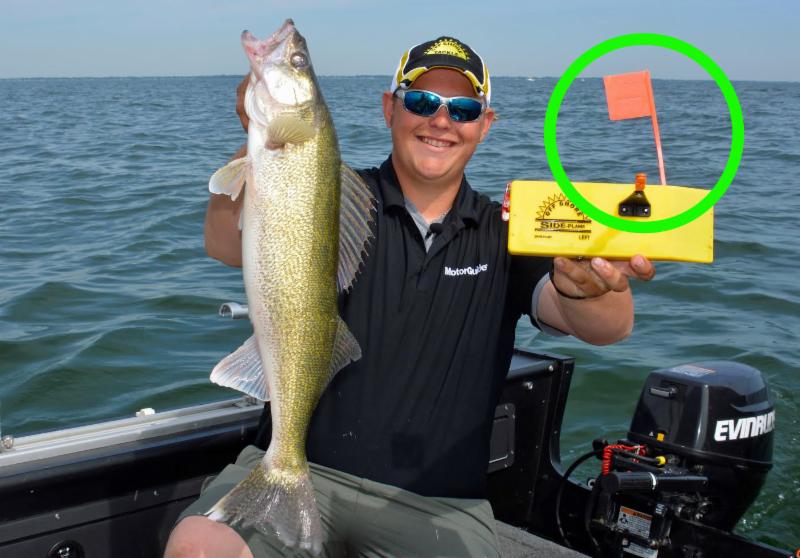 > "Setting up your planer boards with spring-loaded flag systems not only makes it easier to see when you're getting a bite, it makes it obvious when your lure has hooked onto a piece of floating weed or other debris.
Think of it as the opposite of a tip-up…there's a fish on when the flag folds down.
> "If you react quickly, it's even more amazing how often you can tease that fish into biting again and with more enthusiasm. Simply open the reel bail and let that board stall in the water while continuing to troll forward. After a few seconds flip the reel back into gear and watch what happens as the line pulls tight.
Well sorta…. How'd you like to catch this golden pintail during a length-based tourney: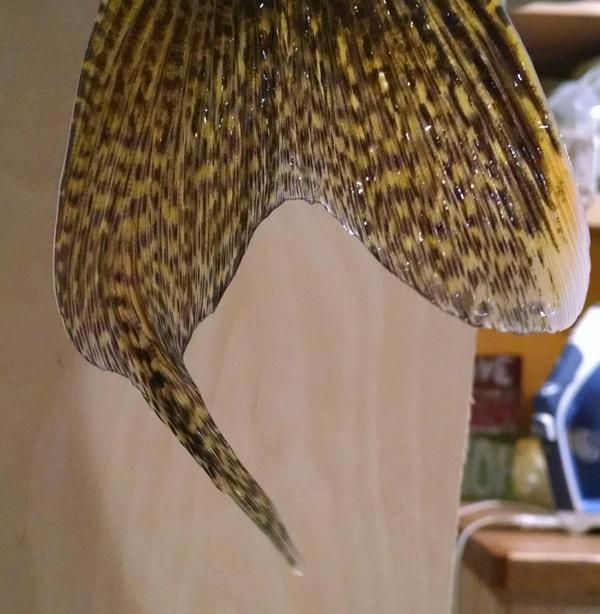 Kris Gaune pulled one of the darkest saugers we've ever seen out of the Winnipeg River near Powderpuff: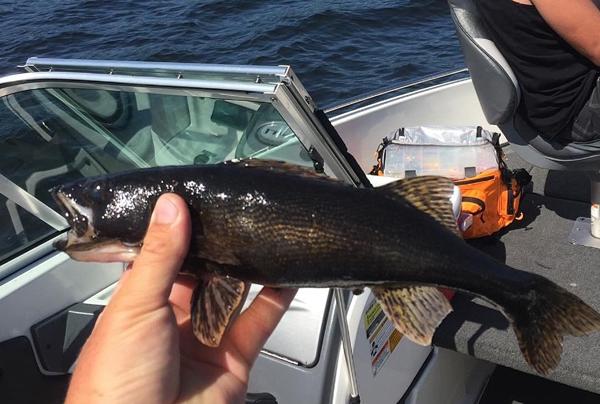 Said it ate a Northland Tackle spinner-rig pulled behind a bottom-bouncer in 32′. BTW Powderpuff is the name of an island — not the girls football game your high school prom dance was funded by: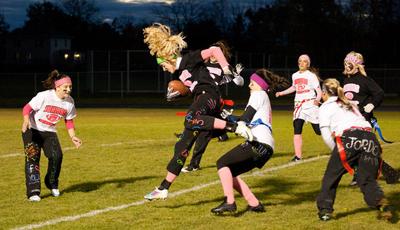 Here's one good reason why walleye pro Max Wilson considers himself a multi-species angler: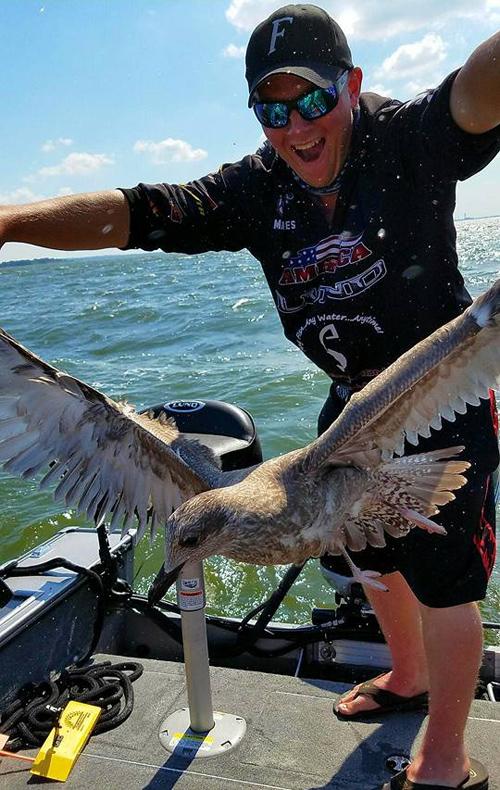 #PurePandemonium

News


Today's 'Eye Candy
This 26.5″ gravel lizard got tagged by a northern while IG user @rgk_1984 was cranking her up: