Today's Top 4

Dara J. caught this 17.01-lber (35.25″ long, 21.75″ girth) in SK — wow what a fish!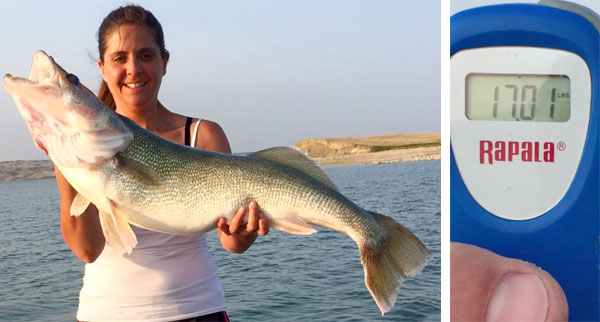 Fishing rod + lightning = this.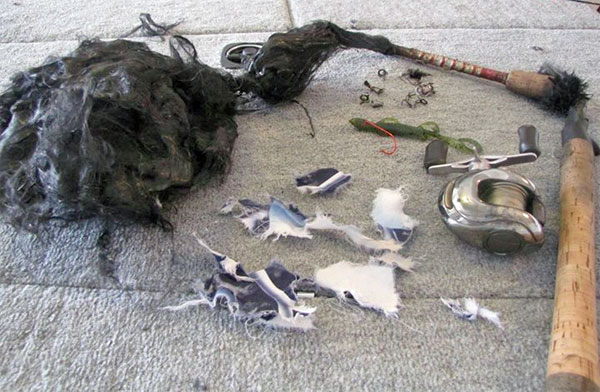 Looks amazing, but even more amazing is that someone was HOLDING THAT ROD at the time. A father and son almost died from this. What a story, video here: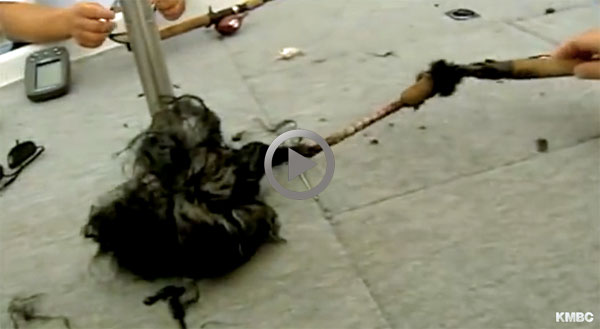 If you see 10 walleyes grouped together, they're not the ones you want. They're too little.
– Bruce "Doctor Sonar" Samson talking, who along with Tom Weihrauch (at left below) won the Leech Lake AIM tournament with 35.07 lbs.
Video interview said: Walker Bay, main lake fish not big enough. Caught most on chubs, a couple on leeches. Drove around a lot, didn't fish until saw fish.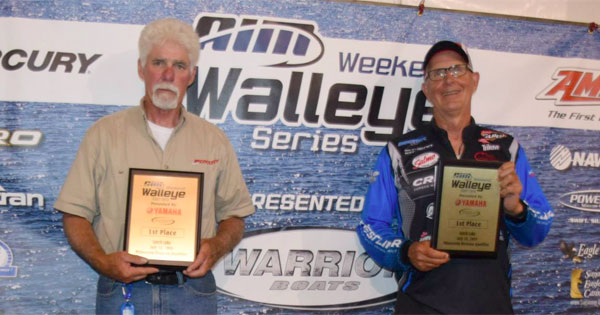 Dahlberg already has the appropriate molds laid out so [after he dies] his ashes are mixed into fishing lures designed for various species.
– We knew Larry was obsessed, but…. Not only that:
> If the lure gets hung up, Dahlberg's instructions are just to break it off.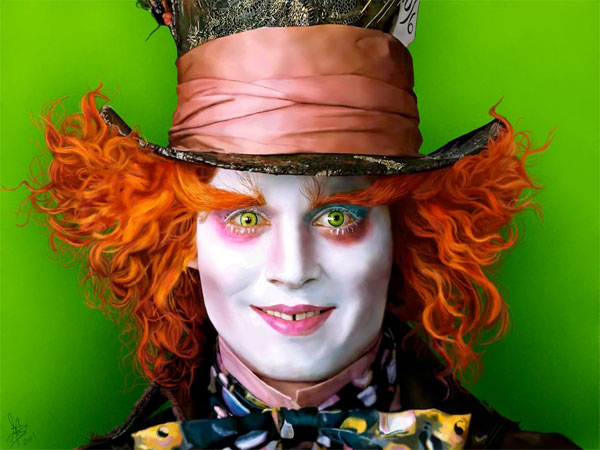 We don't think Larry is as nutty as the Mad Hatter, but….
Just kidding Larry!

News
1. MT: Governor's Cup winners.
Luke Sundby and Eli Williams won $15,000 on Fort Peck with 10 fish for 34.52 lbs. (No pic of the winners??)
2. MN: Uncut view of Kenora tournament.
Uncut Angling's Aaron Wiebe and his wife Cari fished the July 4-5 Kenora Walleye Open on Lake of the Woods. Here he breaks down how they fished: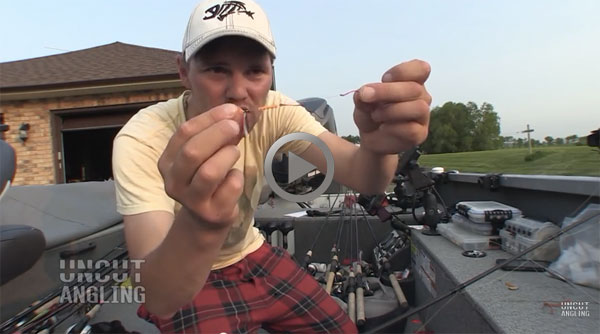 3. NY: PA angers win Oneida tournament.
The winning team was Chris Scriba and Chris Scriba Jr,, both of Bernhards Bay. Their 5 fish weighed a total of 14.47 lbs: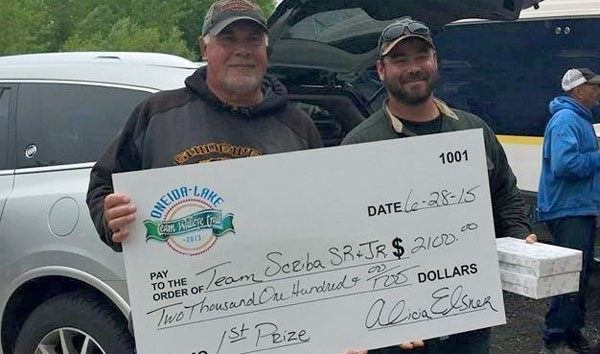 4. MT: Tracking 'eyes from Canyon Ferry to MO River.
5. MN: Launch boats update on Mille Lacs.
6. ON: Helping spawning areas in Porcupine River.
7. IA: Big algae fish kill at Crystal Lake.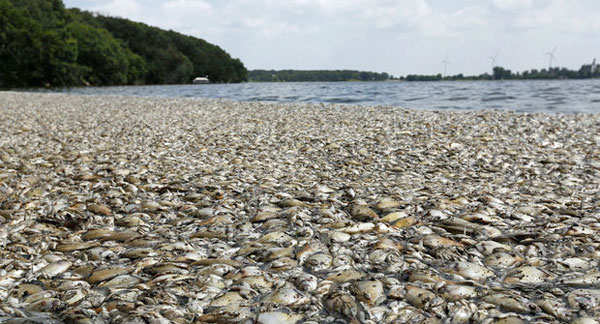 8. Unboxing the HELIX 7 SI GPS.
Humminbird's Jeff Kolodzinski unboxes it and installs it: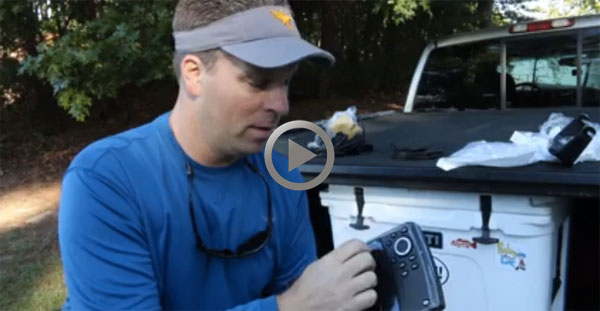 Another new Lindy lure:
> At 2.5″, with a thin yet deep-bodied profile, the 1/3-oz hardbait is a dead ringer for a number of baitfish on the walleye's hit list.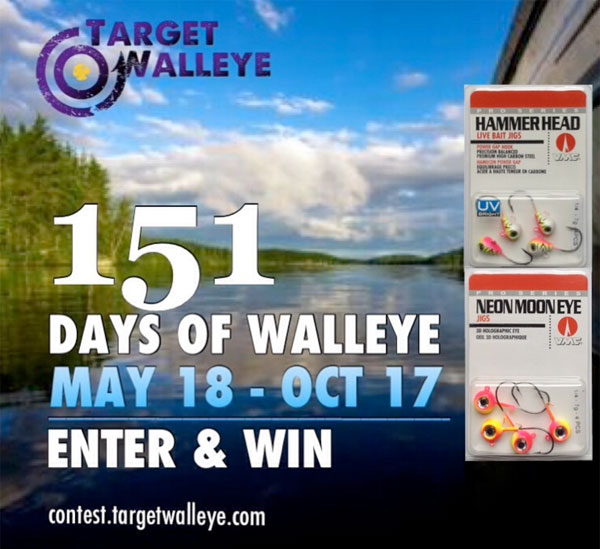 ---

From Mike Frisch, western MN fishing guide and co-host of Fishing the Midwest:
> The lakes I fish often yield spinner success using #2 and #3-sized Colorado blades. When clear water conditions are faced, I prefer those blades be in silver, gold and blue…. When the water is dirtier, brighter blades featuring chartreuse and orange often excel.
> While mid-sized Colorado-shaped blades work lots of days…small #0-sized "flicker" blades have become an option when the fish are somewhat reluctant to hit the bigger blades…post-frontal weather conditions, fishing clear water, and/or fishing heavily pressured fish….
> Finding pre-tied spinner rigs with tiny-blades can be challenging. Northland Tackle recently solved this dilemma, however, as they introduced the Micro-Blade Spinner….
> …another key to this style fishing is choosing the right bottom bouncer.
I prefer to use the "1 for 10 method"…an ounce of bouncer weight for every 10 feet of water depth…. Since deep spinner fishing often occurs in 25-35 feet of water in the lakes I fish, my bouncer often weighs 3 oz.
> When they see 3-oz bouncers, my guide clients often ask, "Why so big?" My response – "because a big bouncer allows me to fish the bait fairly vertical."
> Vertical is important because a vertically fished bottom bouncer tends to fish over and through rocks or other bottom debris, and a vertically-fished bouncer also stutters along bottom giving an erratic action to the bait, which is also a good bite trigger.

Quote of the Day
As we were putting people in the basement, I saw my pontoon boat get picked up, ripped out, flipped over like a pancake and thrown over on the shore. Unbelievable.
– Ron Lindner talking yesterday about the tornados that ripped through MN. Some areas are still without power.
Gotta check this stuff out!

---
About Target Walleye
Target Walleye
brings you the BEST walleye and ice fishing news, pics, tips and events year-round, and is brought to you by Al & Ron Lindner, Jim Kalkofen and other walleye nuts like you!
---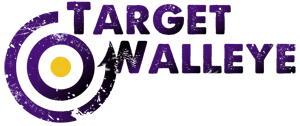 TargetWalleye.com | Rapala.com | IceForce.com