Merry Christmas everyone! This will be the only Target Walleye/Ice of this week — not sure if we'll get to one next week but fingers Xd. We hope you and your families have a blessed Christmas and start to 2016. Thank you for reading!
– The TWI staff including Al, Ron and JK
Reminder: If you're receiving this Target Walleye/Ice email — covering the best of walleye fishing during open water and the best of ice fishing during hard water — for the first time, a friend signed you up! Target Walleye/Ice is brought to you by Al and Ron Lindner, Jim Kalkofen and other walleye and ice fishing nuts like you.

Today's Top 5

Look at this 17.5-lb whopper!!
Calling all Lake Wazee, WI anglers, you might want to get out there and chase this: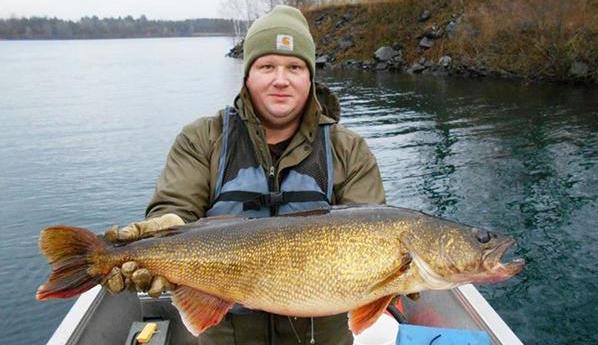 > This walleye was netted out of Lake Wazee last week by the DNR. The fish unofficially weighed 17.5 lbs and was 32.3″ long — just one-half lb less than the state record caught back in 1933! The fish was safely released to get even bigger.

Goes like this: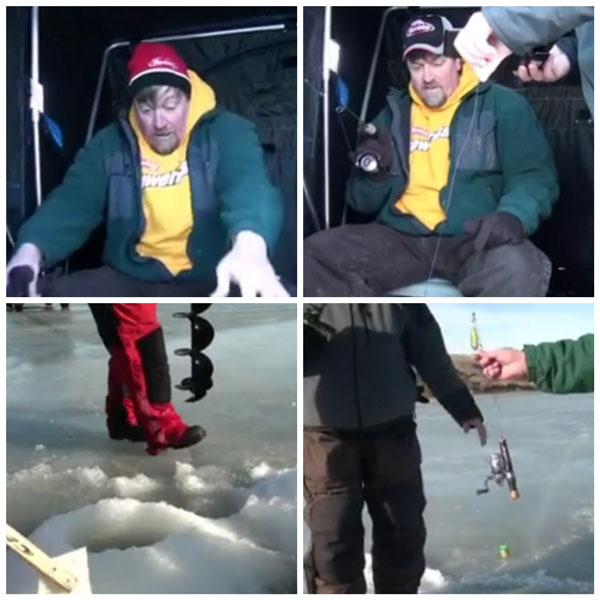 Here's the video. Math is: 4 guys + lots of equipment + Aqua-Vu = eventual success.

Not 'eyes or ice, but look at these cats!
Zakk R. broke the North Carolina blue catfish state record…twice!
Fish 1 weighed 91 lbs:

Fish 2 weighed 105 lbs: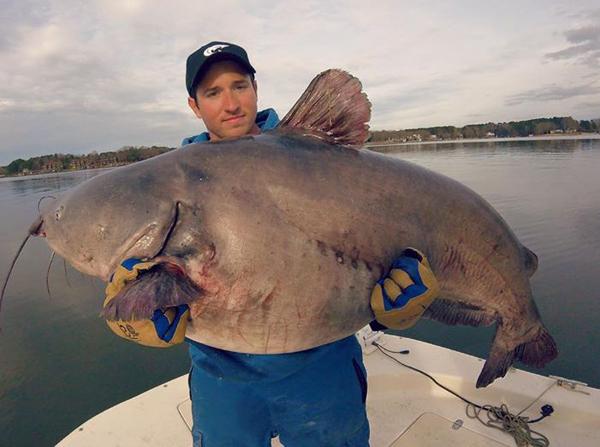 Story:
> I broke the NC state record blue catfish yesterday, it was certified at 91 lbs. After releasing that fish today we decided to fish more, and as unbelievable as it may sound, I ended up landing a massive 105-lb blue catfish, shattering the record I had just broken yesterday with the 91 pounder.
> This is a dream come true for me. I've been after a state record blue cat for 14 years on Lake Gaston and now suddenly broke the record twice in two consecutive days!
Released both alive. #props

Ice Fishing

1. What footsteps on ice sound like…
…25 feet under the ice.
2. Miss Arctic Circle ice-fishes!
Don't think it matters what she looks like but: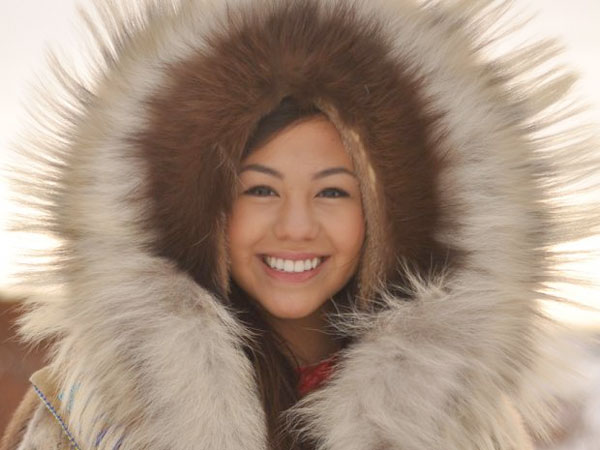 3. ND: Reminder that tourneys need permits.
Courthouse Lake, at just 10 acres, becomes one of the most popular lakes in Minnesota for one day per year. The DNR stocks it with thousands of trout, drawing hundreds of anglers opening morning.
Can make 'em with forks too: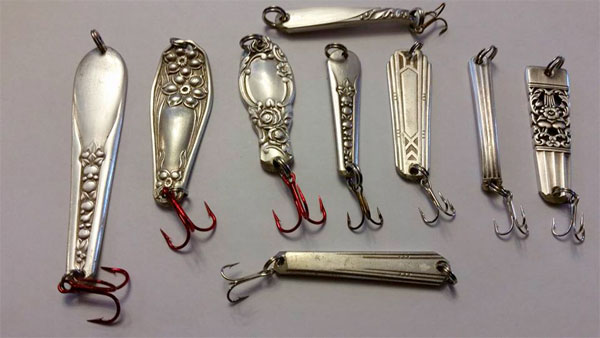 6. UV Rippin' Raps catch everything.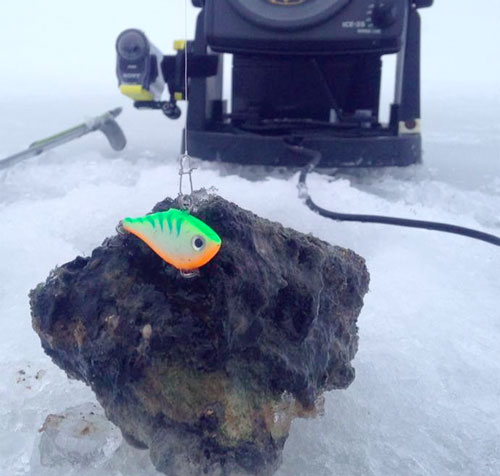 7. New Rapala Jigging Rap colors are delish.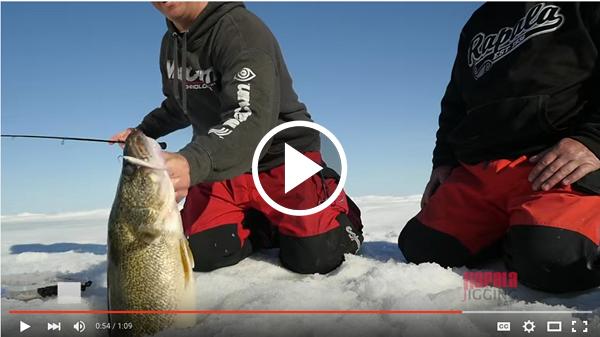 8. Humminbird ICE Helix 5 settings explained.
9. Friendly reminder about ice safety.
Lake Audubon, SD: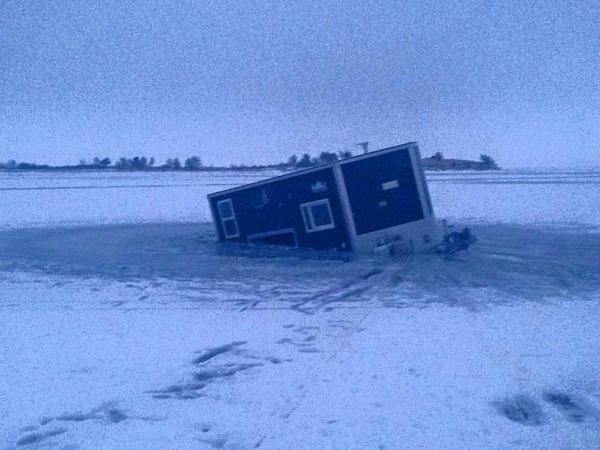 10. MN: Close call on the ice.
Broke through on Clear Lake. Lost his stuff, luckily didn't lose his life.
11. MN: Many lakes close from record late ice dates.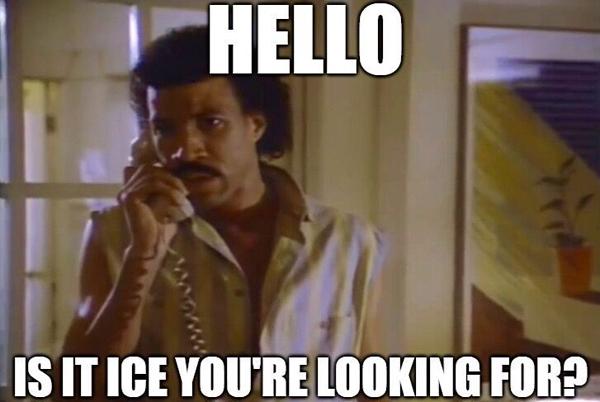 "'Cause I wonder where you are…" [sing it!]
12. MN: Vehicle seen through Josephine ice.
A single deceased occupant was located inside the vehicle. RIP.
_____
Make sure you note the special code for Target Walleye/Ice subscribers!

News
1. Erie: Rising water impacts fishing.
2. Why big-screen GPS units put more fish in the boat.
3. KY/TN folks find sauger mysterious…
…but they love 'em:
> …sauger are seldom seen or caught during the warmer months. That changes during the winter when they congregate below dams on the Cumberland and Tennessee Rivers and are more susceptible to being caught — then turned into fish sticks!
4. MI: Yellow perch is Michigan's favorite fish.
5. AK: Fish stocking grows despite budget cuts.
6. MI: BIG money set aside for Great Lakes resto.
> $1 billion was allocated in the federal budget to improve the Great Lakes. $300M of that was set aside to block the spread of Asian Carp.
8. Genius Sea Foam crockpot hack.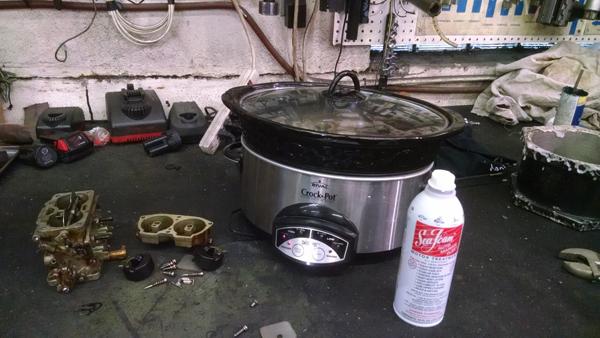 Events

Fishing Reports
> The big lake is ice covered and making progress. Please know the reports are in the areas resorts and guides are traveling…please stay on marked trails and don't venture out on your own. Ice can be good on the trail and not good in other spots.
> Four Mile Bay 5″. Bostic Bay, 2-6″. Zippel Bay, 7-10″. Lake ice adjacent to Pine Island 3-6″. Lake ice adjacent to Zippel Bay, 4″. Some resorts hoping to allow ATV/snowmobile access possibly later in the week. Some hoping to get houses out with light ice rigs just after Christmas.
> Rainy River is iced over in most areas. Fishing had been good prior to ice up. One resort actually took some boats out of storage to guide a group on the river as there was not sufficient ice earlier in the week. They did very well. We know there are walleyes in the river. Most areas not yet fishable with thin ice.
> NW Angle: A couple resorts have houses out and fishing over the weekend with success. Mainly walleyes and a few saugers. Not traveling to normal spots until ice thickens. Young's Bay area, 8-10″. Trail is marked from Young's Bay to Flag Island, 8-10″. Most resorts ramp up after Christmas. Work through resorts for safety.
> Ice conditions are improving and should be in much better shape by the weekend. Still walkout traffic on many lakes, but a number of lakes will be wheeler and snowmobile-ready for the weekend.
> Lakes that have been iced for several weeks range 4-7″ and should be at least another inch over the next few days. Some of the larger, deeper lakes are just forming ice and should be avoided until we have a significant cold snap.
> Most anglers that have been out have had success with panfish on weed edges or in green weed pockets. Small jigs tipped with small minnows, waxies or plastics are producing.
3-4″ of ice and 42.5″ of toothy critter out front of Mac's Twin Bay: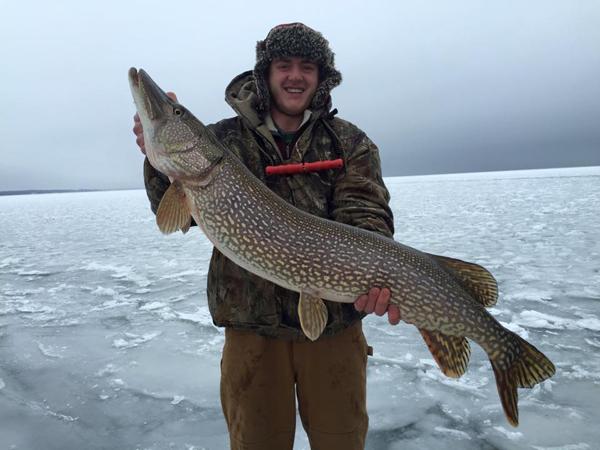 ---
Sign up another ice-head!
If you're forwarding Target Walleye/Ice to a friend who loves to ice- and/or walleye-fish or want your fishing buddies to get these emails, just
send us
their email addresses and we'll take care of it! (We won't sell the addresses, use them for spam, etc.)

Jeff "Jiggy" Andersen:
1. The most popular way to rig a spoon is with a minnow head hooked through the skull. It's a tried-and-true method that catches fish.
2. When fish are dormant and extremely difficult to catch, I'll pinch off just the tail of the minnow and put the rest of the body on the hook. Once again, hook the minnow through the skull. This keeps the swim bladder in the middle of the fish full, holding the bait in a horizontal state. I've had a ton of success with this setup when the bite gets tough. You still have the triggering qualities of the spoon, but you also have the ability to really slow down and let the minnow hang right in the face of the walleyes.
3. On days that you need to be ultra-aggressive, you might consider ditching minnows for plastic baits. They are more durable and won't fall off when you're working the bait aggressively…you can catch several fish without re-baiting. A couple of my favorite plastics are the [Clam] Maki Mino Head and the Maki Spiiki. They both have long tentacles that provide consistent, enticing movement. The Makis are great because they are hand poured, which makes them extremely soft and supple.


Quote of the Day

People need to get that catch and release ethic they have toward walleyes and muskies and maybe think about releasing some of the larger bluegills in the lakes….
– Bemidji, MN-based guide Paul Nelson talking about what it takes to maintain healthy populations of large 'gills.
Shot of the Day
Miserable weather couldn't stop Tim Talentino. Love it.
#dedicated #obsessed #fishcrazy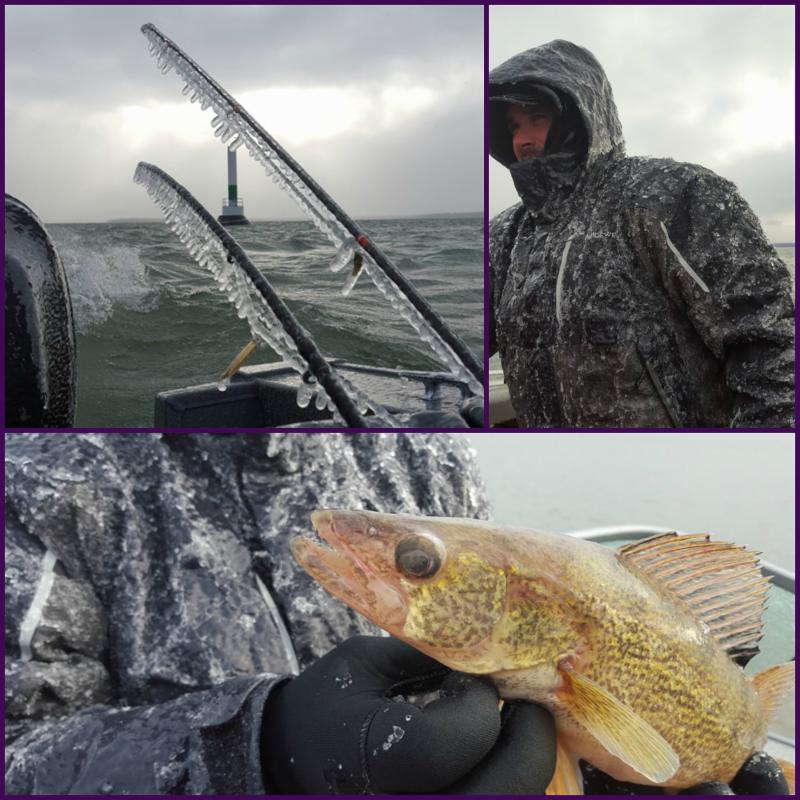 Let's go ice!
Check this stuff out!

---
About Target Walleye
Target Walleye
brings you the BEST walleye and ice fishing news, pics, tips and events year-round, and is brought to you by Al & Ron Lindner, Jim Kalkofen and other walleye nuts like you!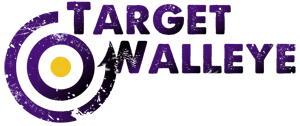 TargetWalleye.com | Rapala.com | IceForce.com