If you're receiving this Target Walleye/Ice email — covering the best of walleye fishing during open water and the best of ice fishing during hard water — for the first time, a friend probably signed you up! Target Walleye/Ice is brought to you by Al and Ron Lindner, Jim Kalkofen and other walleye and ice fishing nuts like you.
Just ONE Target Walleye this week — we will be taking a short hunting break! Until next week, get your walleye- and ice-fishing fixes on Target Walleye Facebook and TW Instagram.

Today's Top 5


Walleye gals of the week.
"Country Girl" Mel's 11.5-lb Quinte, ON gold brick, caught on a Rapala Tail Dancer: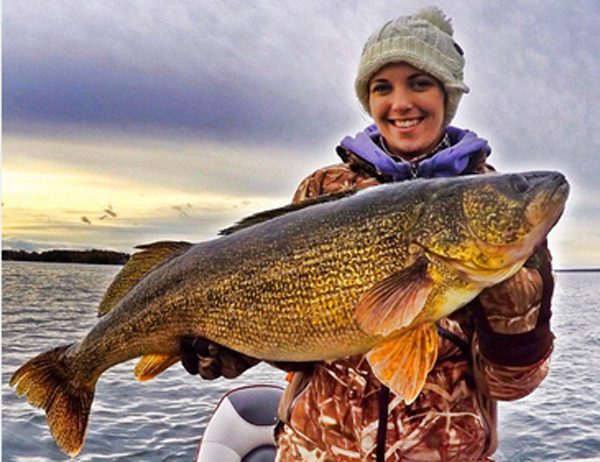 Barbara M.'s Green Bay GIANT: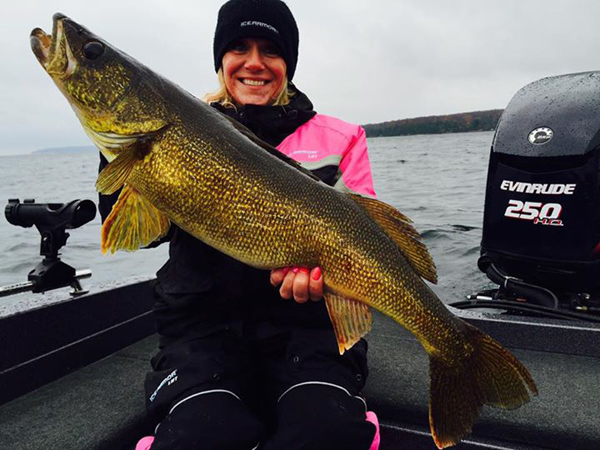 Big WI 'eye, giant smile: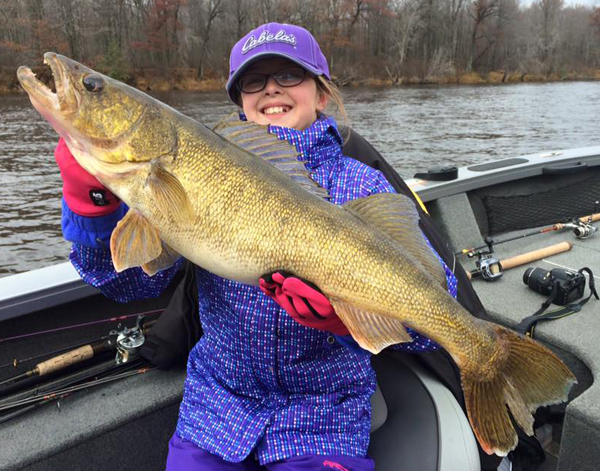 7-year-old girl boats a new PB with grandma and mom:

Guys too, with more fall-o-saurs.
Lake Tobin, SK monster:
Northland pro Eric B.'s CPR from SD: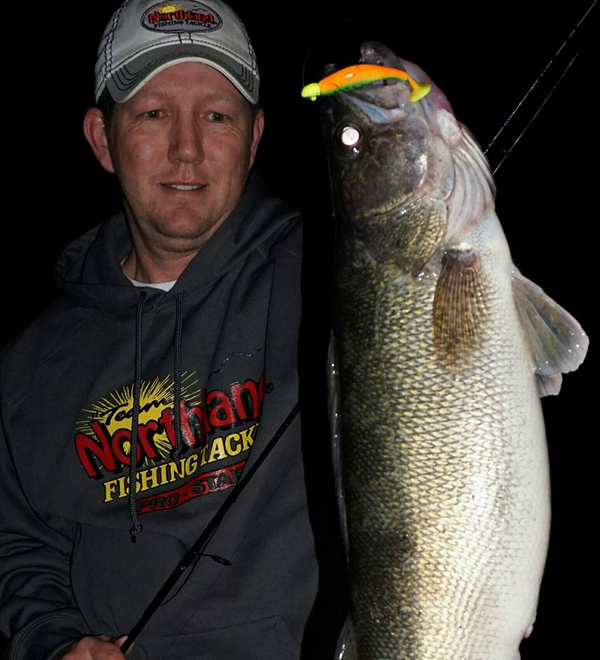 Brian M. with an urban monster caught on a Rapala Shadow Rap:
Fatty from Lower Manitou Lake, ON: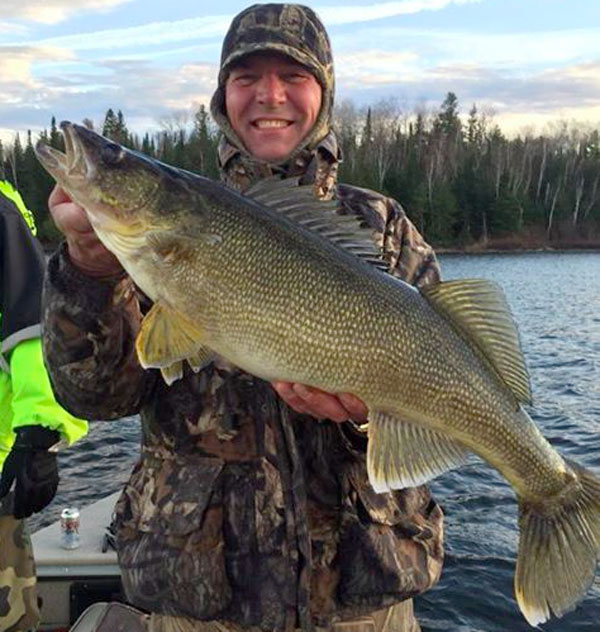 The ones we liked anyway: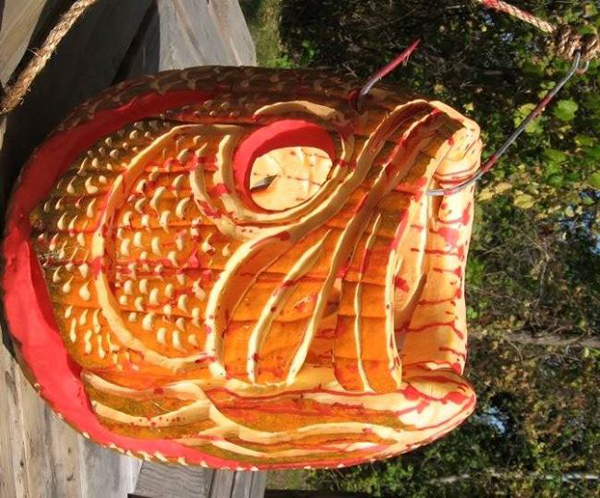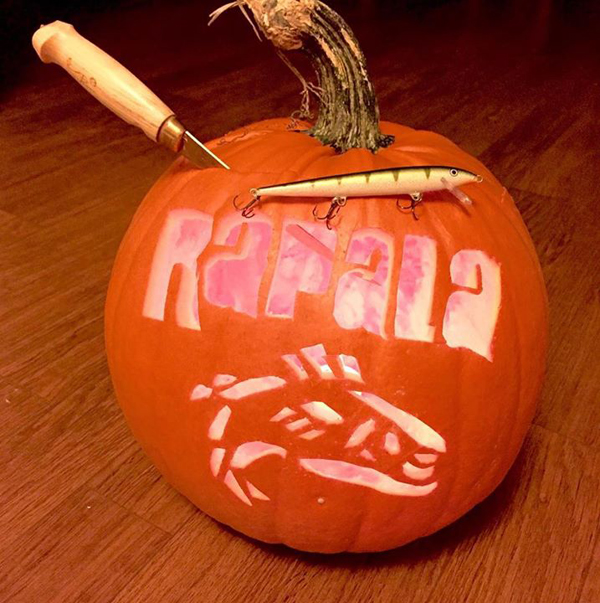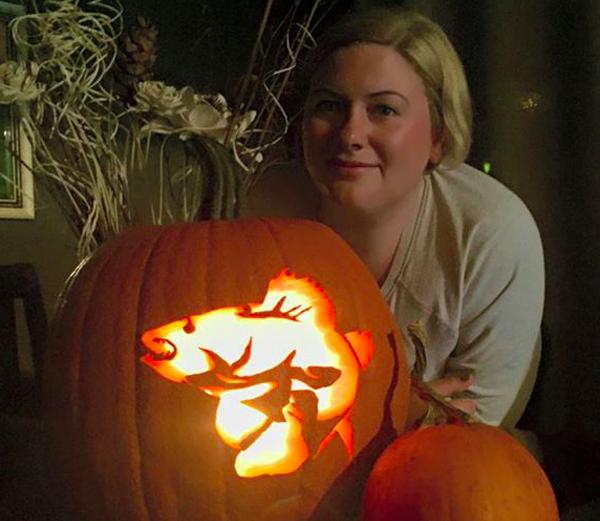 We've heard of printing money, but it sounds like they're printing greenbacks up there: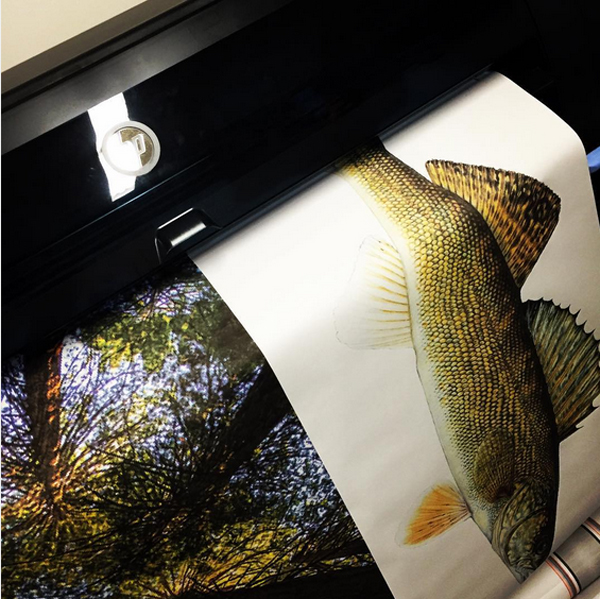 Er, these: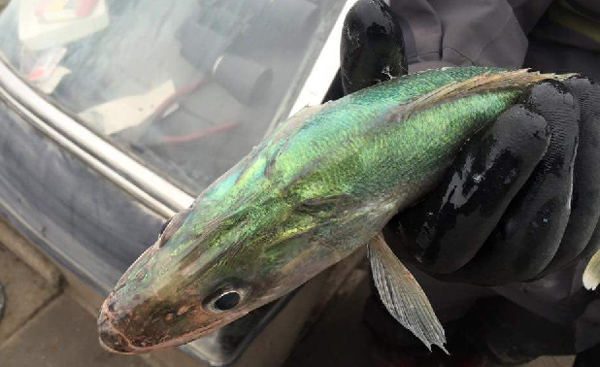 And they don't exactly disappear come early ice: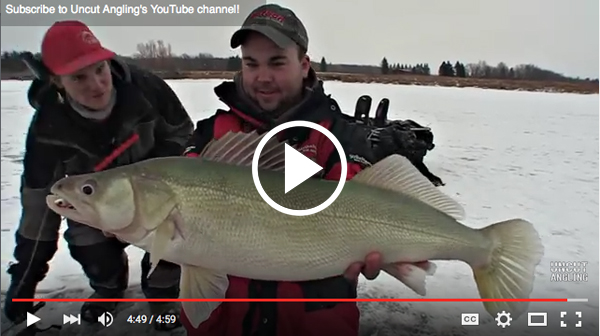 Must-watch underwater walleye video.
You will be educated and surprised: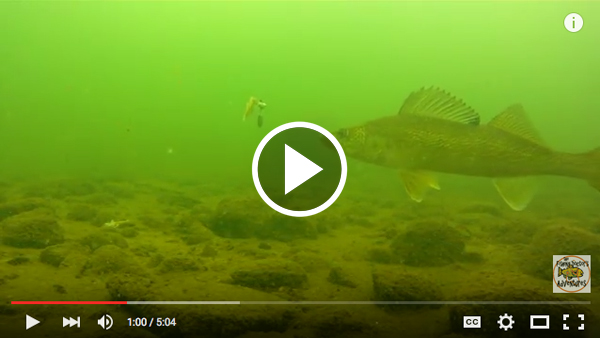 ---

News
1. What the walleye fishery looks like.
Ice fishery too. Check out the new map: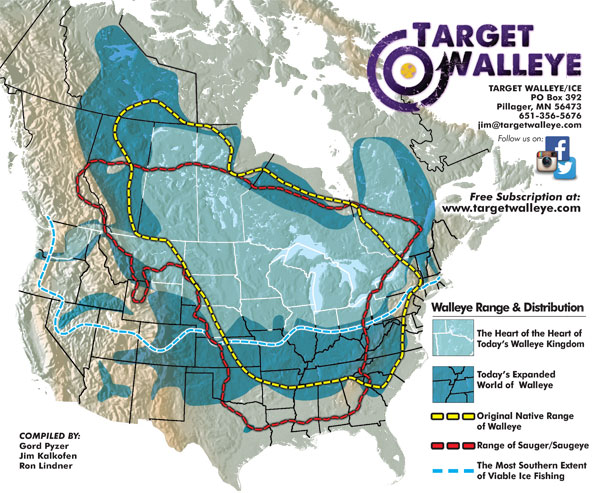 Story behind the map (and Target Walleye/Ice) is here. You can also download the map there (pdf file).
2. OH: MWC coming to Lorain in June.
3. MT: $15,000 walleye reward.
4. $30M to improve Mississippi River water quality.
5. IN: Late-season walleye tips.
6. Fall weedline 'eyes? Sorta.
In Maine it's "chow-duh."
8. 10 Lindner walleye DVDs for under $40!
9. Winterizing with Sea Foam.
Target Walleye's Jim Kalkofen:
> I have been putting Sea Foam in my outboard's fuel tank for 30 years. In my river boat, I depend on the 15-hp Mariner when fishing 10 to 15 miles down the Mississippi River. It has always performed, maybe because I treat it with Sea Foam when I put it to sleep each winter.
> I wondered why it was such a magic elixir, so I checked their website. Now I know. Sea Foam in the fuel helps resist evaporation, preserves ignition vapors, and prevents the formation of gum and varnish. It protects the fuel system from corrosion by controlling manageable amounts of moisture.
> But even if I couldn't read the specs and watch the video about how good it is, I know from three decades of experience. I also add a can whenever I fill the tank, and I add another can each spring.

How 'bout 58″ long with a 28″ girth. On the St. Lawrence River.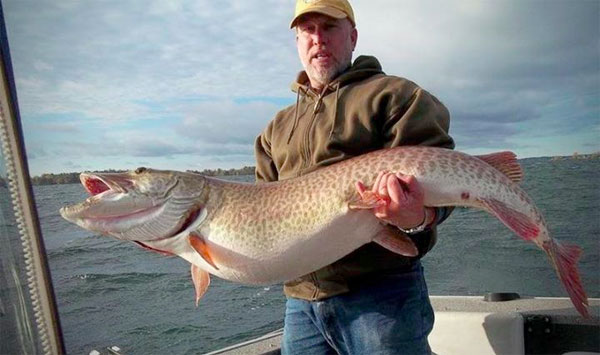 11-year-old Petra S. caught this 36-lb 10.4-oz (5.6-oz shy of state record). Keep 'em in Okie-ville — and off our planer boards!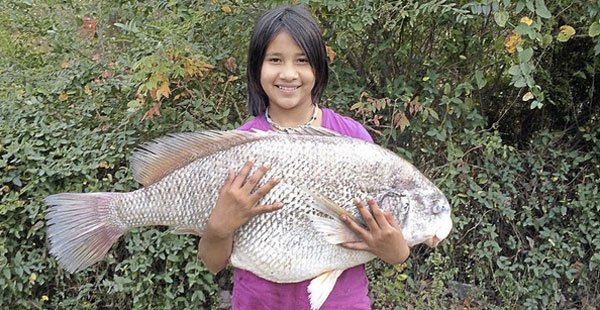 12. GoPro's first drone video…
…ain't great? So says this article.

Ice Fishing
2. Deep auger discounts at Reeds.
Catch Covers and ice cleats too.
3. Iced Out Walleye Tour schedule.
4. Frabill's new hardwater shelters.
5. AK: Two drown on ice fishing trip.
RIP fishing brothers.

Events
1. FREE web Humminbird Tech Talk TONIGHT.
7 pm, sign in to FB, learn and ask questions.
2. SD: Dakota Ice Institute THIS WEEKEND.
3. MN: Hardwater Expo in Blaine Nov 20-­22.
4. MN: Reed's Ice Classic Nov 27­-29.
5. WI: Milwaukee Ice Show Dec 11-13.
Events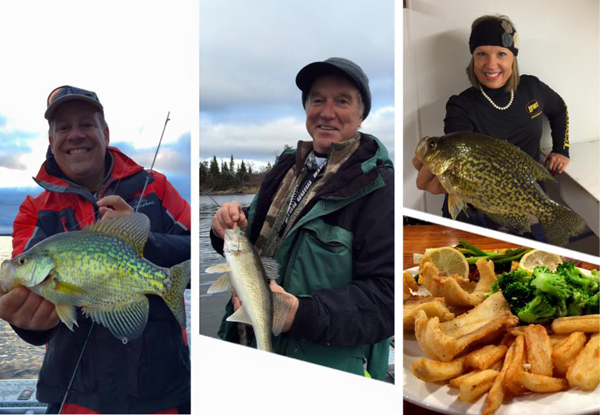 > Great fall fishing this week. First dusting of snow followed by nice weather. The forecast shows a warm week ahead, great for getting on the water.
> Similar pattern to last week: Jig and a emerald shiner the go-to. Gold with chartreuse or orange and bubble gum the hot colors. Stinger hook helpful for light biters. Big numbers of fish north of the Lighthouse Gap in 19-25′. Anglers also finding walleyes in front of near NW Point, Morris Point, Zippel Bay, and near Twin Islands. Evening hours showing results in shallower water.
> Rainy River: The strong run of walleyes has not yet happened. Some fish being caught but not in big numbers. Mornings and evenings best. Colder weather should help bite.Try 16-18′ jigging or drifting during windier days. Orange, and gold mixed with bright color the ticket tipped with minnow. Sturgeon fishing good. Some walleye anglers hooking into sturgeon. Catch and release season for lake sturgeon in effect.
> Up at the NW Angle, hot walleye action in 15-26′ jigging near Oak Island, Rabbit Ears and Hay Island. On the ON side, areas with current adjacent to deep holes best. Walleye and crappie bite excellent at various locations along Falcon Island. Muskie fishing going well trolling in 10′-18′ adjacent to wind blown points.
---

---
Sign up a friend!
If you're forwarding Target Walleye/Ice to a friend or friends or would like your buddies to get these emails, just
send us
their email addresses and we'll take care of it! We of course will not sell the addresses, use them for spam, etc.

Tip of the Day
Following baitfish upriver.
Ron Lindner:
> When water temperatures start approaching 50 degrees, baitfish (shiners, smelt, etc.) begin migrating out of large bodies of water into adjacent feeder rivers. Anglers need to be keyed in on this because big walleyes are always close behind.
> This migration occurs all across Walleye World. Big greenbacks move from Lake Winnipeg into tributaries like the Red River and Pine Falls. Lake of the Woods 'eyes will follow schools of shiners into the Rainy River. Some Lake Superior walleye will run into the St. Louis River. The list goes on and on.
> It's often a good idea to start near the delta areas where the river dumps into the lake and work your way up from there. You will primarily be looking for holes, current breaks and back eddies. Feeder rivers and runoff pipes that pour into the primary river are also key spots if you can find them. Scan with your electronics until you come across some activity. If you can find the bait, you've found the fish!
> Once you've located the fish, there are several ways to target them. Lindy Rigs with a redtail chub is a tried and true tactic that will catch fish. The classic jig and minnow works great too. You could even try a jig tipped with a salted minnow ("salties").
> Alternatively, trolling stickbaits and glidebaits ( Shadow Raps, Husky Jerks, etc.) can be quite effective. Anglers targeting monsters will slow-roll big swimbaits — 4-5 inch paddle tail swimbaits are a great option.
> These bites can continue until these rivers are almost unnavigable due to ice. In spring of the year, the walleye will start dumping back out into the lake after they spawn, but that's another story.

Quote of the Day
Every once in awhile, someone will come up to me and say, 'I caught a bigger walleye in Kansas than I ever have in Canada.'
> Obsessed walleye-head Jim Perry talking about how they don't have the numbers in KS that lakes up north do, but they have quality.
[Cue music: "Somewhere Over the Rainbow."]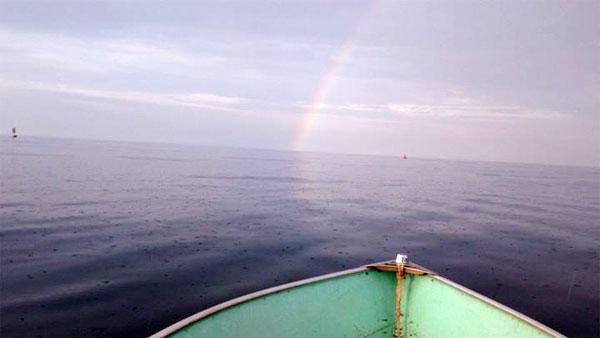 Shot of the Day
You ready for ice?
Have you checked this stuff out yet?

---
About Target Walleye
Target Walleye
brings you the BEST walleye and ice fishing news, pics, tips and events year-round, and is brought to you by Al & Ron Lindner, Jim Kalkofen and other walleye nuts like you!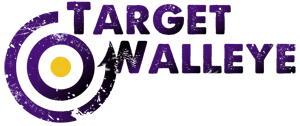 TargetWalleye.com | Rapala.com | IceForce.com