If you're receiving this Target Walleye/Ice email — covering the best of walleye fishing during open water and the best of ice fishing during hard water — for the first time, a friend probably signed you up! Target Walleye/Ice is brought to you by Al and Ron Lindner, Jim Kalkofen and other walleye and ice fishing nuts like you.

Today's Top 4


Target-jigging for walleyes.
If you haven't heard of '39 Hours' yet (where ya been?!) it's when you cross competitive fishing, reality TV and a whole bunch of caffeine — and get Zeppelin-sized 'eyes: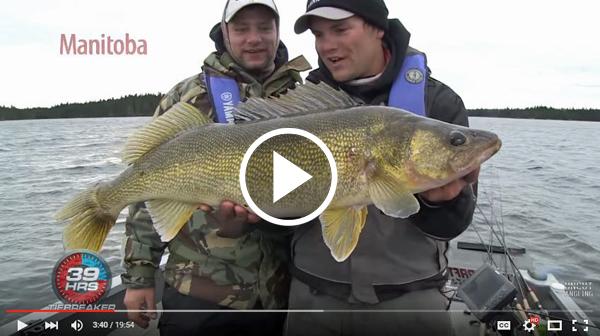 The always-eccentric Aaron Wiebe went back-to-back-to-back on 31.5-in, 30-in and 29.75-in MB goldenbacks! Using a Rapala Jigging Rap (purpledescent) because they're heavy and even in a hard chop they'll stay right over the top of suspended mules. Mark'em, catch'em.
No mapping for the lake they were fishing, so Aaron used his Humminbird ONIX 10 to map out the edge of a reef — highlighting where the pork chops were cruising in 29-33 ft. He has a transducer on each back-corner of the boat — each set on different frequencies to expand the cone. #TechnologyOverload

In early spring avoid water that's too clean or too dirty — it has to be juuuuuuust right, says Ross Robertson: Really clear water will be several degrees cooler and lack forage. Super dirty water will have an overload of 'junk fish' — not necessarily bass (lol) but suckers, carp and whatnot. In between-colored water the fish are more catchable.
Here's how Cap'n Ross checks the clarity — best part is it's a free tool: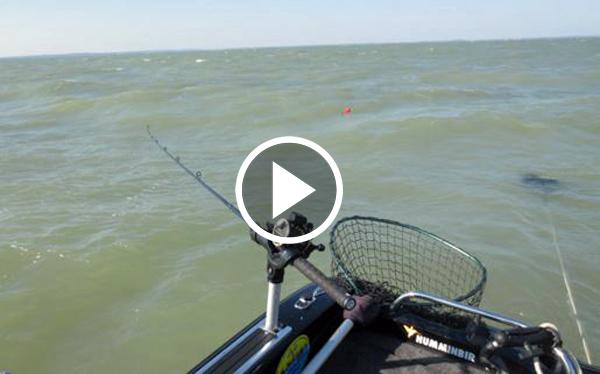 Looks like Humminbird got its name at about 74 mph:
Suddenly those "spooky" masks for cold runs make a little more sense:


News
1. MN: Bill to allow keeping trophy walleye on Mille Lacs.
Proposed bill would allow 1 walleye over 28″ to be kept until the state quota is met. What are your thoughts on state legislators getting involved with fish management decisions?
2. WI: Father/son team wins AIM Fox River event.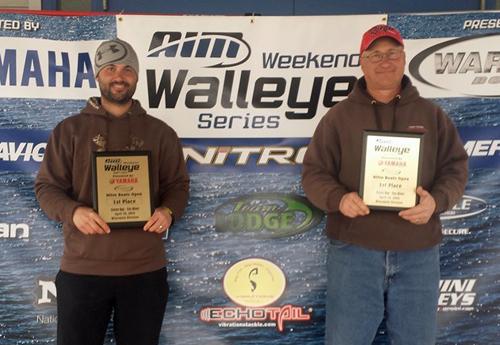 Bill and Matt Bobber put together a 43.95-lb bag in the last 2 hours of the event. Their video recap is truly inspiring.
3. MI: Detroit = sumo walleyes.
One of the most incredible walleyes factories and it's in a downtown metropolis.
4. IA: Hatchery spring netting underway.
Around the clock for a week straight. #PrimeTime
5. WY: Walleye limit increase from 6 to 12.
DNR is trying to "balance" the trout-to-walleye ratio. A widely debated change and walleye-heads are fighting back.
6. MN: Ice-out trophy pike tournament.
Zippel Bay, Lake of the Woods.
7. Ice-out MO River walleye with Jason Mitchell (video).
Looks like a good excuse to buy more rods:
9. Doc Sonar: If your maps are bad, make your own.
Lots of different options out there — the Doc shows us what they all look like.
10. What's covered under your boat insurance policy (video).
Any idea if your electronics are covered? How about your $400 Loomis rods?? That's why it's important to work with someone who specializes in boat insurance. Quotes from Worldwide are free — worth it!
</>
< class="CC_Divider" border="0″ width="100%" cellspacing="0″ cellpadding="0″>
< border="0″ width="100%" cellspacing="0″ cellpadding="0″>

</>
</>
< id="content_LETTER.BLOCK73″ border="0″ width="100%" cellspacing="0″ cellpadding="0″>

> This time of year giants often stack up over areas with muddy bottoms. Crankbaits can be lethal now, but a bite starts with slowing your trolling speed to a crawl and making sure your crankbaits are tracking true.
> Walleyes are often found in the sun-warmed top 10 feet of the water column — which also happens to hold the most baitfish. If this is where you're marking 'em, they're probably actively feeding and hunting for bait.
> Start pulling your cranks at 1 mph in lazy S pattern. Your lures will speed up on one side of the boat and slow down on the other, giving your presentation a little variety. Every once in a while I'll stop the boat completely — which can get walleyes to hit when all else fails.
> The Rapala Husky Jerk and Reef Runner 800 are two of my favorite lures for this approach.

Today's 'Eye Candy
Ben Royce with a bulbous 9.1-lber he caught on a #6 Rapala Rippin' Rap (firetiger):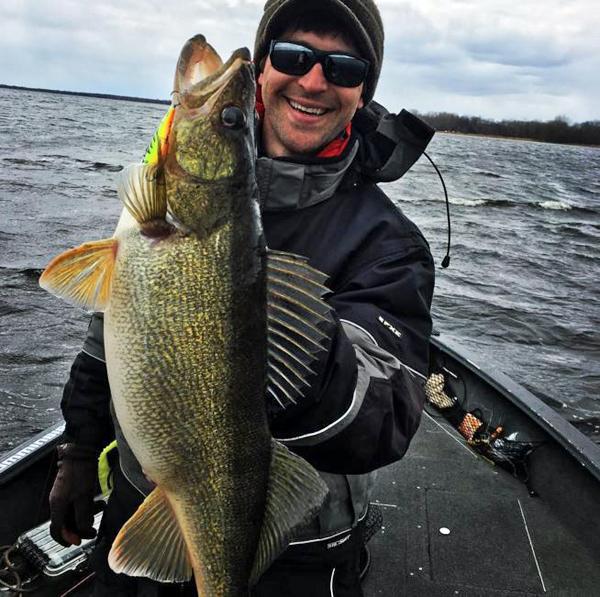 Great ice stuff!
More great stuff!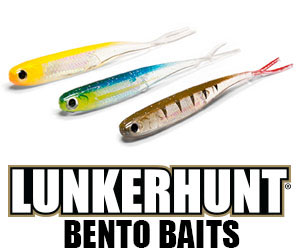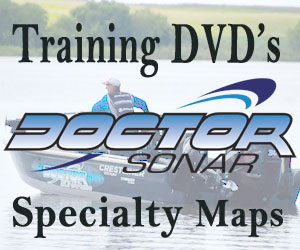 Target Walleye/Ice
brings you the BEST walleye and ice fishing news, pics, tips and events year-round, and is brought to you by Al & Ron Lindner, Jim Kalkofen and other walleye nuts like you!

TargetWalleye.com | Rapala.com | IceForce.com